There are many ways to make money from NFTs today compared to when they were first introduced. The industry has evolved, and the market is ever-developing, opening up a wealth of money-making possibilities.
This article will explore well-known strategies to make money with NFTs and unpopular ones you probably don't know about.
In addition, we'll be providing real-life examples of NFT projects that utilize the methods we'll be listing. The success stories motivate you to take the necessary steps to get your slice of the NFT pie.
Let's get started!
How do you make money with NFTs?
Profiting from NFTs involves either buying undervalued NFTs and selling them at a higher price or creating and selling unique NFTs in high demand. Both methods require understanding the NFT market and carry risk, so thorough research and potentially professional advice are recommended.
20 Ways to Make Money with NFTs in 2023
There are different ways to make money with NFTs. Here are the top 20 methods we've seen.
1. Creating and Selling NFTs
This method requires you to actually create the NFT. You can do this yourself using an NFT generator software. You can also create NFTs with or without code or simply outsource the creation process.
To successfully create and sell your NFT, you need a solid plan. Before getting started, there are also several factors to consider, like quality, rarity, market demand, and promotional channels.
If you ever find yourself struggling to sell your NFT collection, there are many things you can do. You can try promoting it for free on social media platforms and NFT marketplaces like Twitter, Discord, Reddit, and Opensea.
Real-life example:
Nyla Hayes, a 13-year-old, sold her alluring Long Neckie NFTs (3,333 pieces) for over 1,573 ETH (more than $4 million).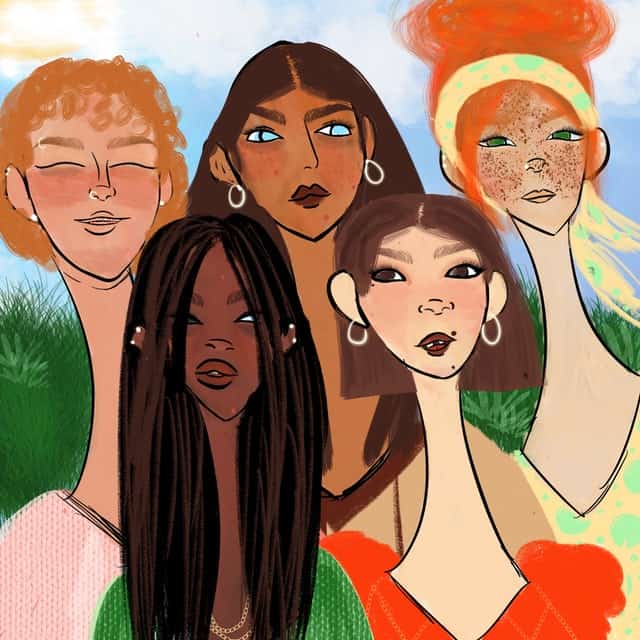 Other successful NFT creators that have made a fortune by creating and selling NFTs include Beeple, Pak, and Fewocious.
2. Trading NFTs
NFT trading revolves around buying low and selling high; however, it's important to note that it's not the same as flipping NFTs.
A good strategy when trading NFTs are to look for undervalued NFTs that are more likely to gain popularity and increase in price later on. However, the key to success here lies in your ability to discern quality NFTs.
Becoming a successful NFT trader requires a solid plan and patience—it's not a get-rich scheme. It would also be beneficial if you developed the ability to identify patterns in the popularity of different NFT collections.
Real-life example:
Miami-based art collector, Pablo Rodriguez-Fraile, resold a Beeple NFT after purchasing it six months prior for a value approximately one thousand times greater.
3. NFT Flipping
Flipping NFTs is similar to trading in that you're trying to buy low and sell high for a profit. However, this approach is more like a slower kind of trading. Nevertheless, the amount of planning required is the same for both money-making strategies.
The hardest part is finding profitable NFTs to flip, especially when dealing with 'art' NFTs with little utility. Even in cases of NFTs with practical uses, like P2E NFT games, the potential value of the NFTs would depend on the platform's level of popularity.
Real-life example:
If you bought CryptoPunk character #8348 in 2017, worth $456, you could sell it for over $150,000 today.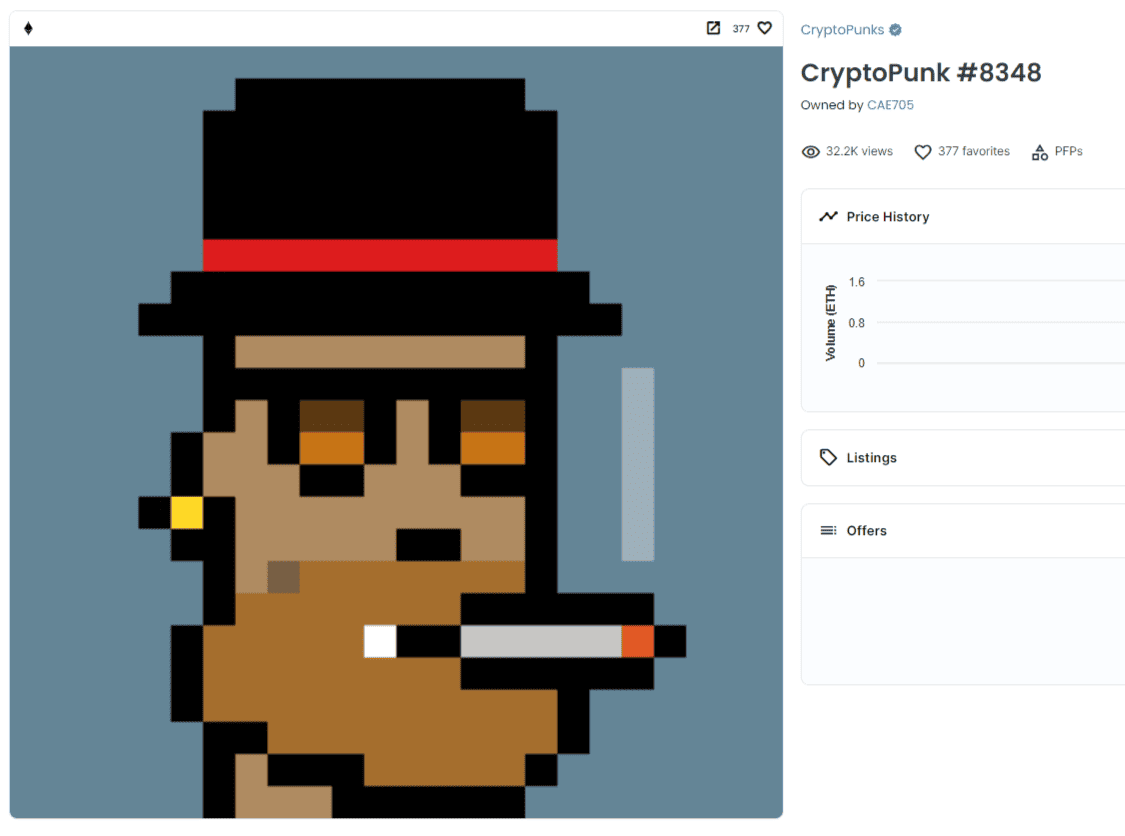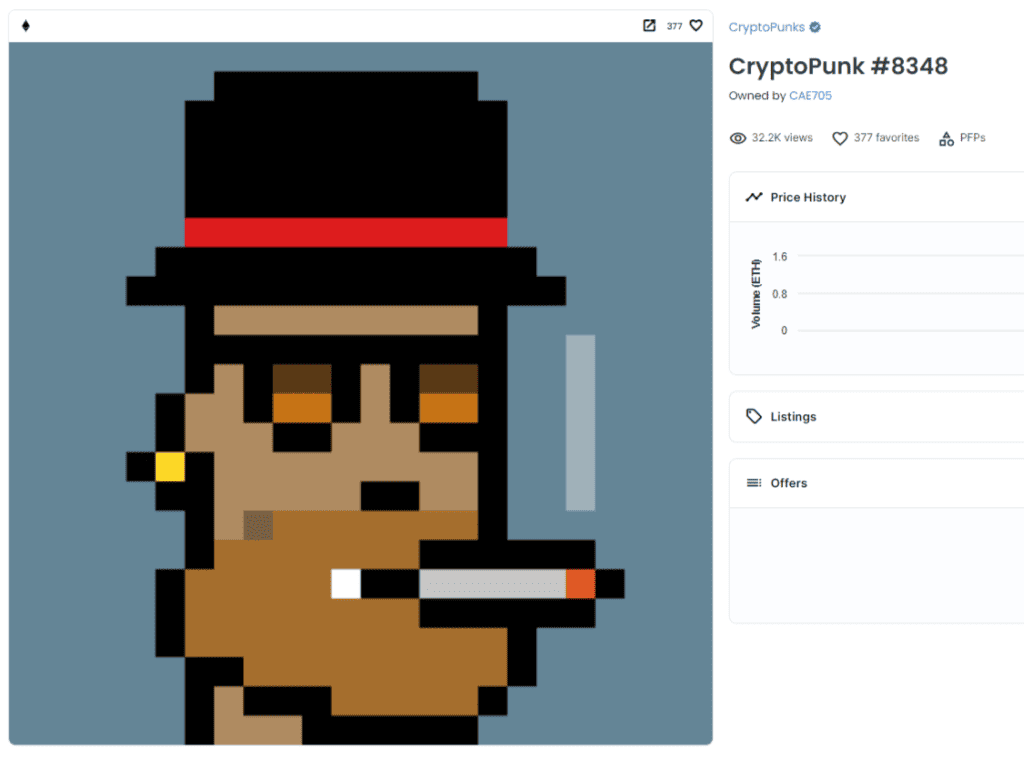 That's how profitable flipping NFTs can get if you choose the right NFT.
4. Earning NFT Creator Royalties
Royalties are a common way NFT creators earn secondary income in addition to sales of the NFT. On most NFT platforms, including Opensea, there's an option to add a "royalties clause" to the smart contract before minting the NFT.
The feature enables the creator to receive a portion of the subsequent sales each time the NFT is resold.
The significant upside to making money with NFTs through this strategy is that you'll also be able to profit from the rising market value of your work even after selling it.
Real-life example:
Let's consider the CryptoPunks project as a shining example of success in this area. The creators added a royalty feature to the collection, entitling them to a 2.5% cut of subsequent sales. This royalty rose to millions of dollars when the collection's popularity increased.
5. Fractionalizing blue-chip NFTs
"Blue-chip" status is given to popular and well-established NFTs in the market and is usually linked to respected projects, well-known creators, or iconic collections.
As expected, these types of NFTs are costly to buy. However, the recent development in the NFT industry now allows buyers with limited resources to buy fractions of an NFT—through fractionalization.
To better understand this concept, consider blue-chip NFTs as stocks that can be split into smaller, marketable fractional shares. This feature opens the market for traders with limited finances to access these special NFTs.
You can buy a blue-chip NFT for a tiny fraction of the cost through platforms like fractional.art.
Real-life example:
Bored Ape Yacht Club (BAYC) is a prime example of NFT projects that have enjoyed some success fractionalizing their NFTs.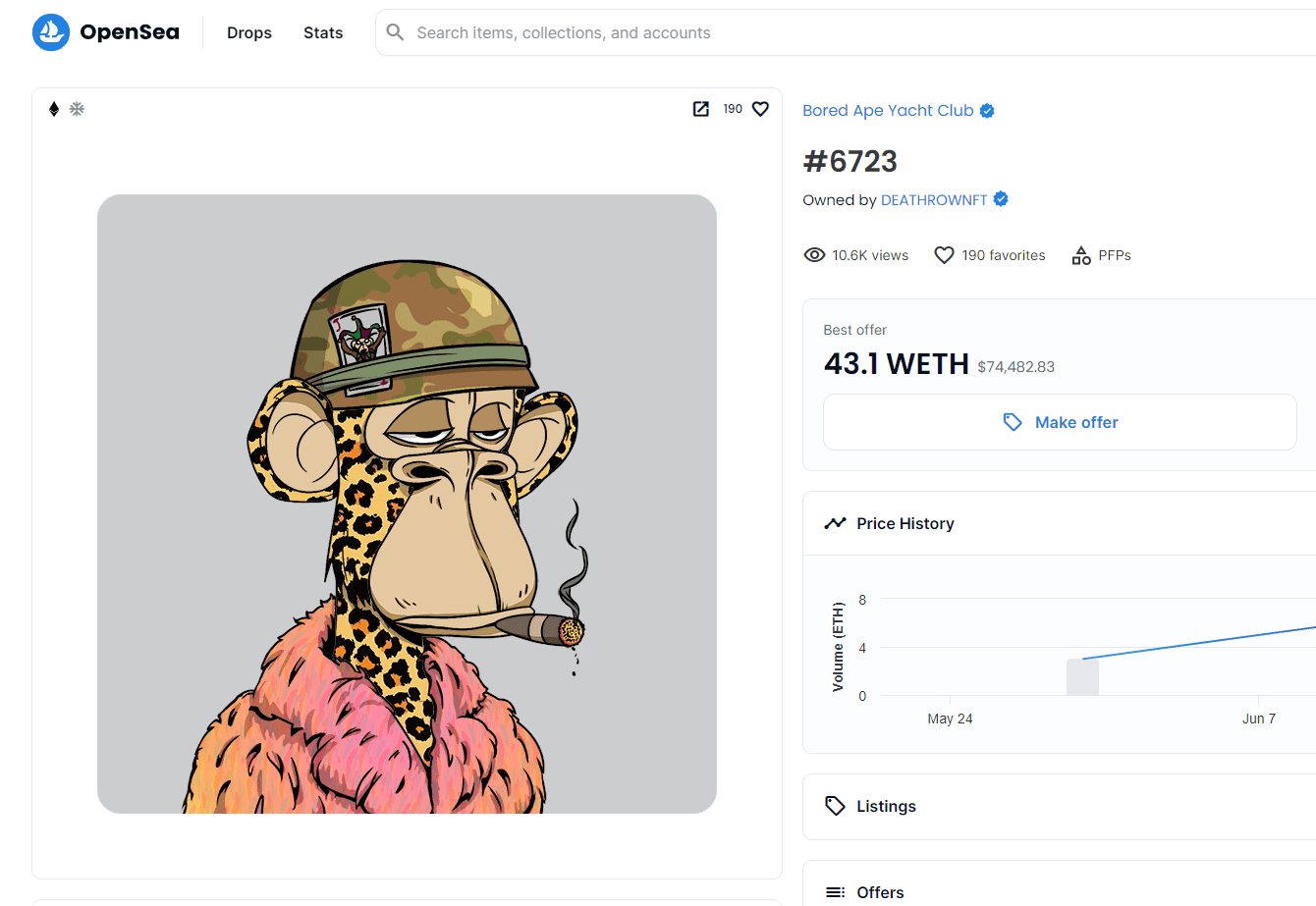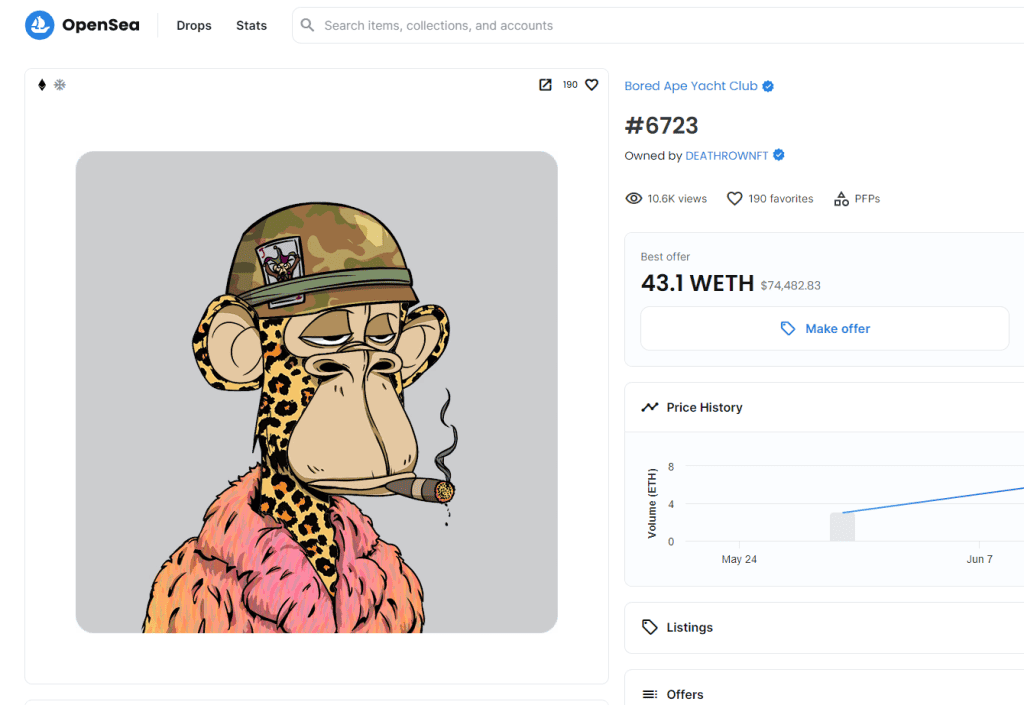 6. Launch an NFT Course
If you know more than the average person about NFT, then it would be worth trying to sell your knowledge about NFT for money. You can just record a series of videos about a particular topic of interest in the NFT industry and upload them to the web.
There are also e-learning platforms like Udemy where you can share educational videos and get paid when someone buys the course.
Before you start, research to find knowledge gaps in the industry, define your target audience, and tailor your content accordingly. If done correctly, this strategy is a great way to generate passive income from NFT.
Real-life examples:
You can find tons of amazing NFT courses on Udemy, which shows how far people are capitalizing on this strategy.
7. Becoming an NFT freelancer
According to recent statistics, 31% of freelance workers earn more than 75,000 USD a year. You can make that much or even more by offering freelancing services targeted at the NFT niche.
For example, you can offer writing services like blog writing, copywriting, and whitepaper writing to upcoming NFT projects. If you're a skilled graphics designer, you can also market yourself as an NFT artist to people who need someone to create NFT images for them.
There are also tons of NFT projects looking for social media managers to handle their pages that you can work with. NFT discord moderation is also an untapped freelance opportunity that pays well, even if you don't have any prior experience.
However, it would be best to read this NFT moderation guide before applying for a position.
Real-life example:
At Ebutemetaverse, we offer writing services to NFT companies and earn decent money.
8. Opening an alpha group
An alpha group in NFT is a form of exclusive club for NFT enthusiasts. This space could serve as a platform where NFT traders and holders share first access and complete information about upcoming NFT projects.
You can set up an alpha group where like-minded individuals like yours could gather to share insider information, gain access to private transactions, and discover limited edition NFTs. You can make money with NFTs by offering a valuable community if you charge a membership fee.
Real-life examples:
Proof Collective and Hangout DAO are good examples of NFT alpha groups you can model after.
9. NFT Licensing
The concept of NFT licensing can be tricky to explain, and we must understand the fundamentals of NFT ownership.
There are two components of NFT ownership: the token itself and the underlying assets.
While you can be the token owner when you buy the NFT, you might not have intellectual property (IP) rights to the assets. In this case, usage of the underlying assets is, by default, limited to personal uses. For example, you can use the image as a profile picture on your social media account.
However, some creators and NFT initiatives give their holders IP rights (licenses) for commercial use.
So, how can you make money with NFTs through licensing? You can lease this right to people or brands for their marketing campaigns. Many brands are looking to leverage the popularity of prominent NFTs to boost their image.
Real-life example:
The Bored Ape #3500 NFT and its connection to Alternate Ending Beer Co. are excellent case studies.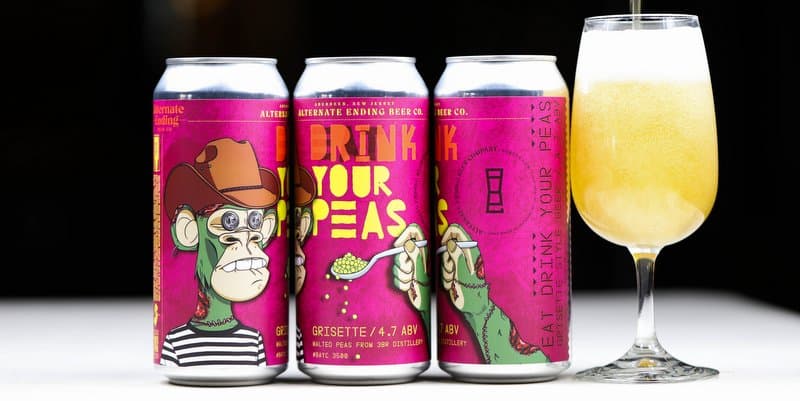 The brewer cleverly utilized the Bored Ape Yacht Club (BAYC) NFT's international recognition and community ties to enhance their product.
10. Staking NFTs
NFT Staking was made possible by integrating NFTs with decentralized finance (DeFi) protocols. Staking your NFT involves depositing or locking the token into a DeFi protocol smart contract to generate a yield.
Depending on the platform you're staking on, you might be able to stake any NFT or have to purchase native NFTs to receive staking token incentives.
Real-life examples:
Some platforms facilitating NFT staking include Splinterlands, Only1, NFLX, and Kira Network.
11. NFT Gaming and Virtual Worlds
Thanks to the metaverse and Web3 gaming platforms, earning money with NFTs through gaming is possible with the appropriate information. NFTs are fast becoming a kind of in-game currency for most blockchain-based games and can be used to buy and trade in-game goods.
Real-life example:
CryptoKitties now have some costly and hard-to-find collectibles available on the market.
12. NFT Renting and Leasing
Renting out your NFTs is excellent for generating income without parting with your tokens. The leasing process is simple, and it's the same as leasing out a piece of real estate and collecting rent.
Real-life examples:
Some platforms where you can rent out your NFTs to others include IQ Protocol, Double Protocol, reNFT, N3RP, Vera, UnitBox DAO, and Trava NFT.
13. Collaborating with Brands
You can work with brands in or interested in the NFT industry and make money doing so in many ways. You can work with other artists or brands to create NFT art or content and get paid for it. Also, you can provide technical assistance, consultation, or development for those brands.
If you're considering going this route, the key to success is to establish trusting connections and match your expertise to your brand's demands.
Real-life example:
Coca-Cola partnered with several NFT artists to create a multi-sensory, friendship-inspired NFT collection called the Loot Box.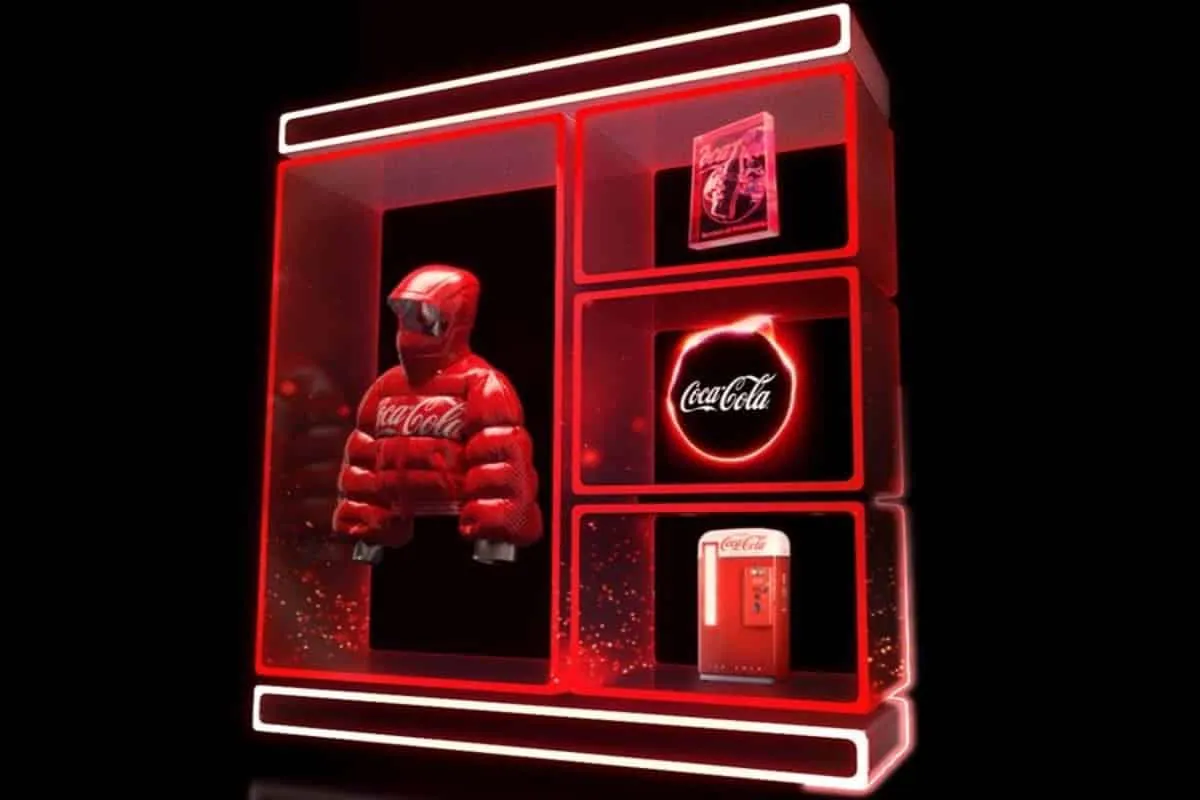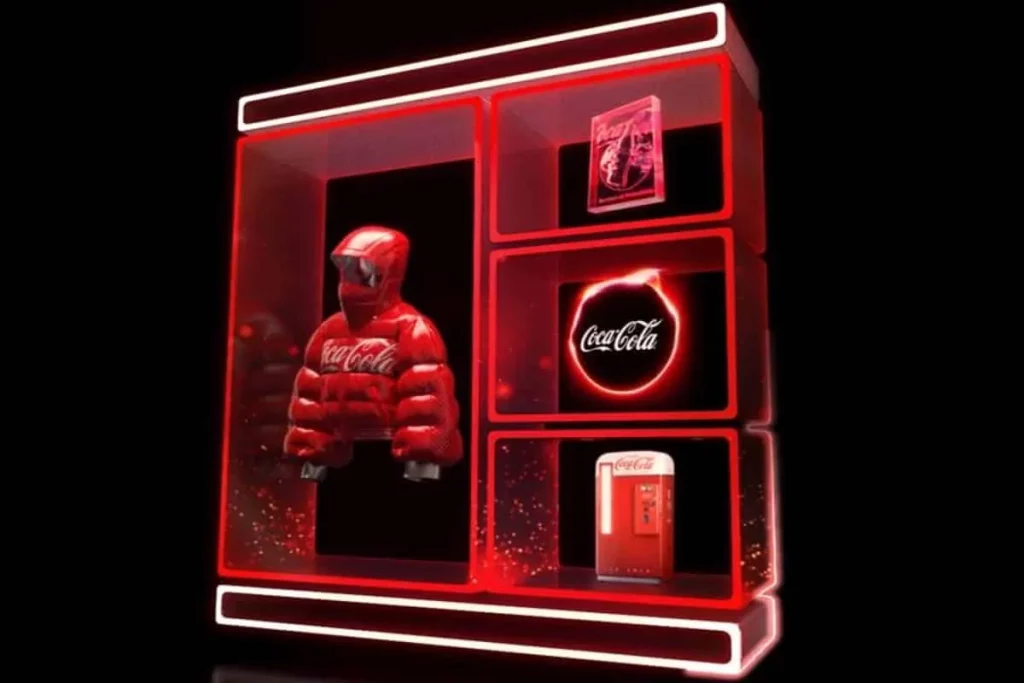 14. Become an NFT Escrow Agent
Offering NFT Escrow services is one of the most lucrative ways to make money with NFTs. However, this strategy requires time, money, and effort to build a loyal customer base that trusts your services.
If you don't know what an NFT Escrow agent does, it's basically that you'll be acting as a middleman for buyers and sellers for any NFT-related deals. These deals could range from exchanging whitelist spots to Discord accounts. Then you charge a small fee for facilitating these exchanges.
15. Holding NFT auctions
Another not-so-popular way to make money with NFTs is to create platforms where holders can auction their NFTs. You can charge a percentage of the transaction after a purchase. This method, however, requires you to invest in creating a website or platform for this purpose.
Real-life examples:
Heritage Auctions is one of the most popular "auction houses" for NFTs.
16. NFT Marketplace Fees
Big NFT marketplaces like Opensea and Rarible make millions of dollars annually from getting commissions from NFTs sold on their platforms. You can make money from NFTs like them by building your marketplace where others can sell their NFTs for a fee.
However, this approach requires a lot of investment, mostly in marketing the NFT marketplace. OpenSea ensure they drive buyers to their platforms so that creators can get much exposure for their collections.
17. Hosting NFT events
Hosting NFT events has become a profitable opportunity for creators and enthusiasts to make money. You can connect with a global audience eager for immersive experiences by organizing virtual exhibitions, conferences, or auctions.
Curate an exceptional collection of NFT artworks or invite renowned artists and experts to share their insights. Generate revenue through ticket sales, sponsorships, and commissions on artwork sales.
Hosting NFT events fosters community engagement, paves the way for new collaborations, and provides a platform for showcasing talent.
Real-life examples:
VeeCon is a popular NFT event hosted by Gary Vaynerchuk.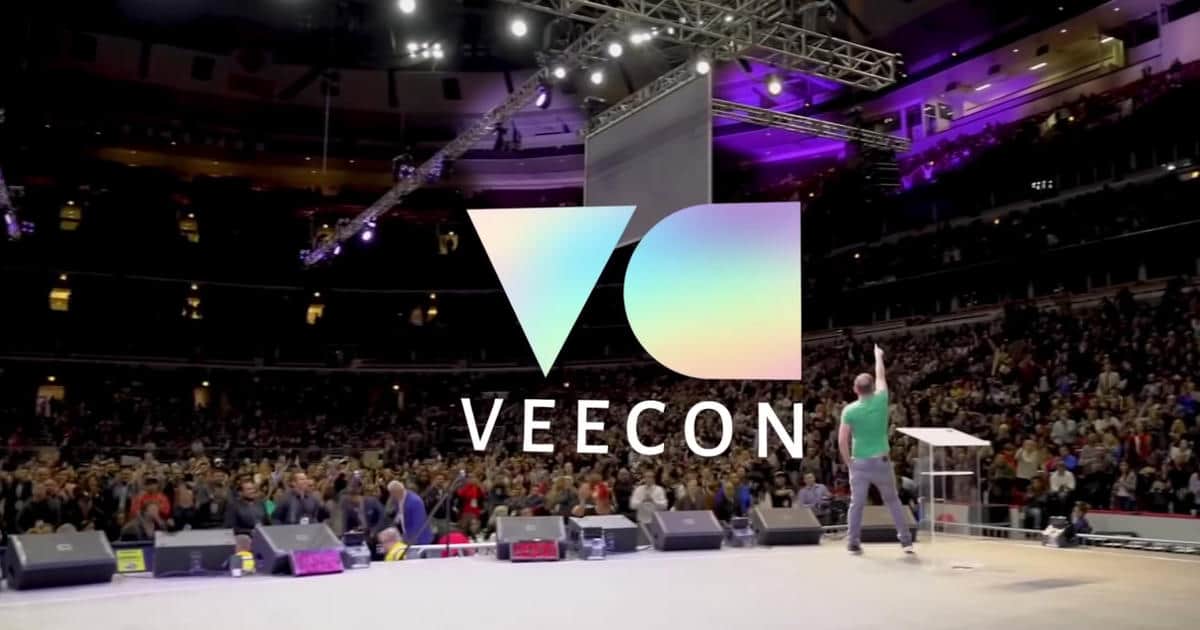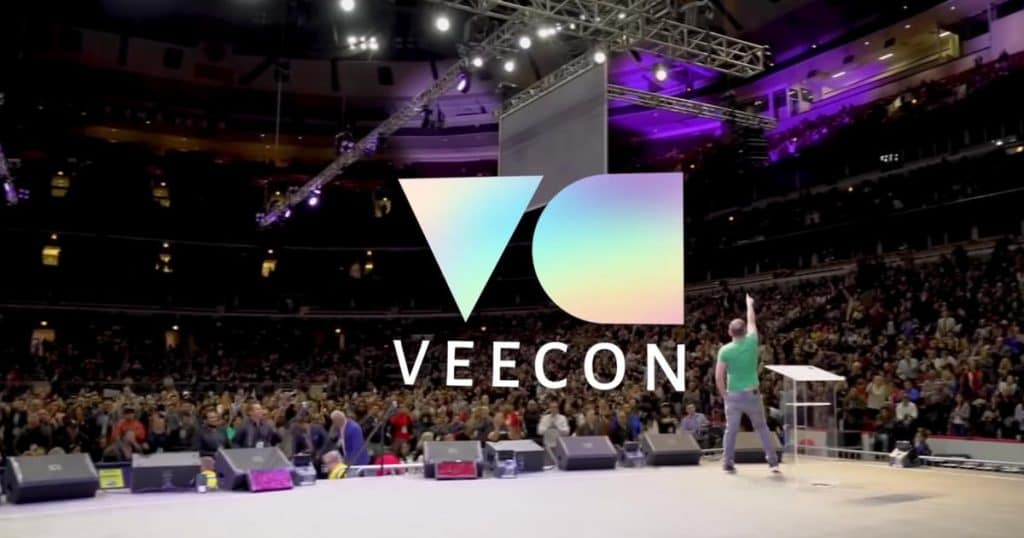 18. Creating Exclusive Content for NFT holders
Unlike other NFT money-making tips, this method is more of a marketing strategy that adds more value to your NFT. The key here is to add an exclusive experience to the NFT you provide holders. This technique is widely used by the most prominent brands and influencers in the NFT industry.
In this case, The money you're making comes from the sale of the NFT you're offering.
Real-life example:
Starbucks leveraged this technique when they launched The Starbucks Odyssey.
This project provides a form of immersive gameplay where NFT holders can journey back in time and learn the company's history. There are also opportunities for participants to earn more NFTs during the experience.
19. Invest in NFT startups
The NFT industry has given rise to many firms focused on creating innovative solutions. These projects are at the beginning of a revolutionary path for NFTs, and you can invest in them. You can profit from NFTs without directly experiencing the market's volatility by investing in NFT startups.
20. Launch a Wearable NFT
Wearable NFTs are fast becoming a new culture for fashion fans. These wearable accessories or devices allow you to acquire and wear your NFT. Some offer unique ways to show off your NFTs. If you're into fashion and NFT, you can quickly start your own wearable NFT brands and make money with NFT.
Real-life examples:
NFTiff, Pillz, and 9dcc have released some wearable NFTs that are gaining traction.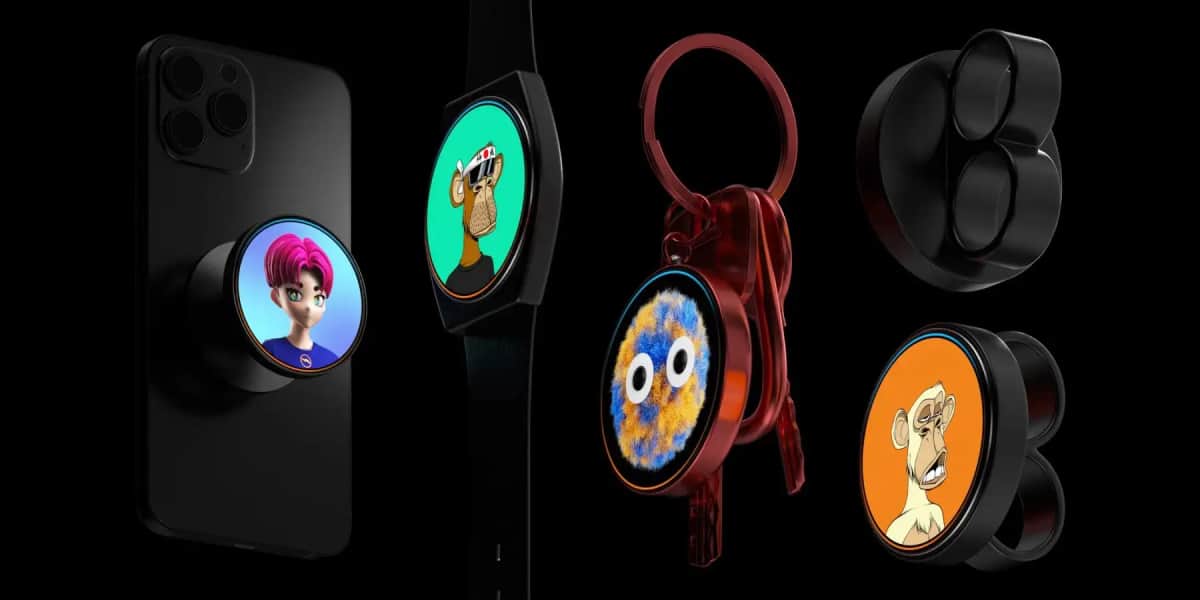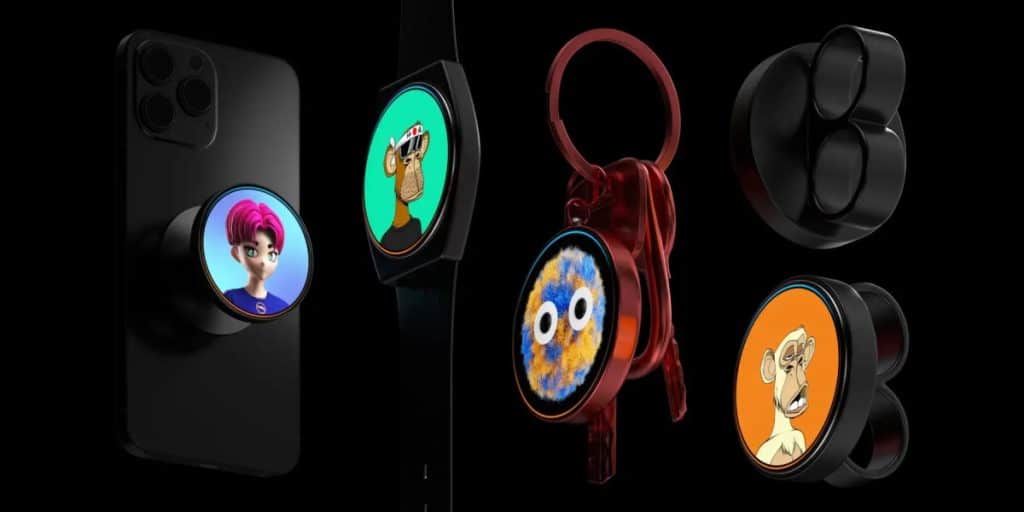 How to Make Money with NFTs: Final Thoughts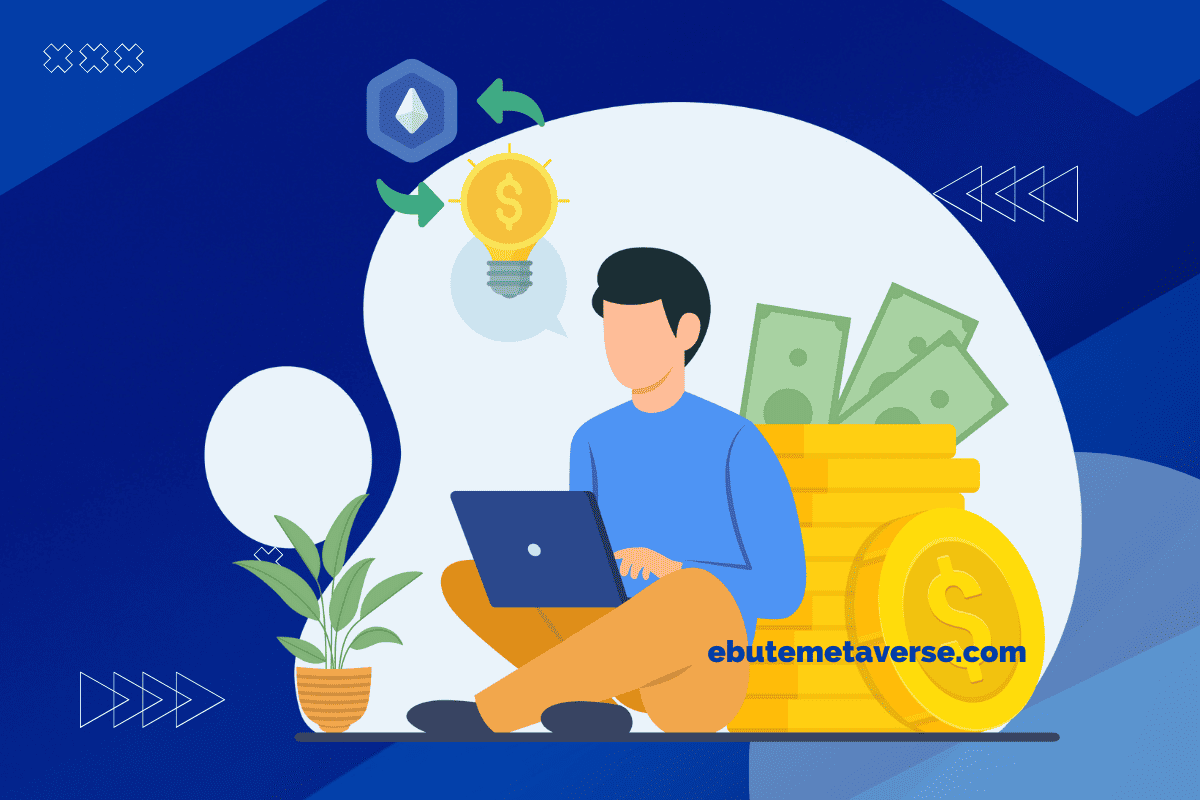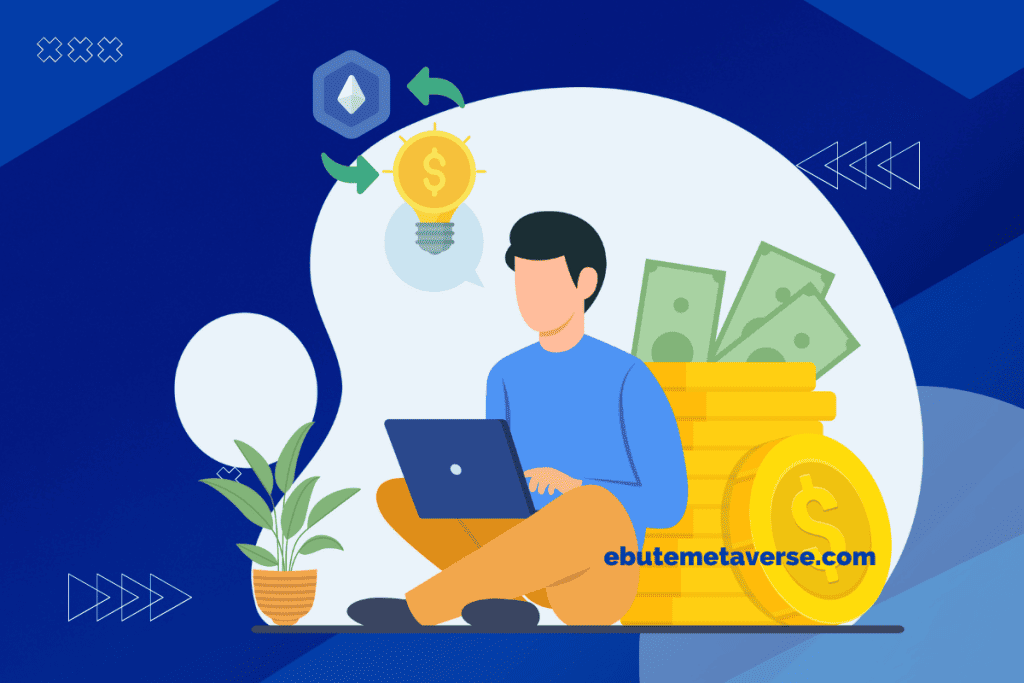 Don't limit yourself to this list. There are many more ways to make money with NFTs that are not mentioned here. Additionally, as the NFT industry advances, many more opportunities will emerge, which we'll cover in further updates. So, ensure to stay in touch with this article.
In addition, before attempting to try any of the tips mentioned above, ensure that you research. With the correct information and quality research, you might strike gold where you least expect it.