Congratulations on deciding to launch your collection. Now, you just need the best NFT utility ideas to attract more people and grow your community. But how do you find the best utility idea for your NFT project?
Some cool NFT utility ideas include access to characters in play-to-earn games, exclusive merch, redeemable items, wearable items, and NFT collaborations. Your NFT collection can also provide VIP tickets to events, video calls, raffles, or bonus content. The utility you decide to attach to your NFT must be unique and appealing to potential buyers.
We've seen NFT projects like the first 5000 days and Cryptopunks make record sales without any other benefit. However, NFT utilities help your project stand out in an overcrowded market and give fans what to look forward to.
NFT utilities are important if a project wants to remain relevant for a long time. You'll need to offer something more valuable for your collection to even stand a chance at succeeding. So what are some cool NFT utility ideas to add to your project?
In this guide, you will learn what an NFT utility is and the different NFT utility ideas you can start with to make your project awesome.
What is an NFT Utility?
An NFT utility is a way of adding value to your NFT project. It could be anything from a virtual item that allows players to interact with your game to a physical reward that only certain people can receive.
What are the best NFT utilities?
The best NFT utilities include team collabs, exclusive merch, redeemable, wearable, and VIP events. Other cool NFT utility ideas include crowdfunding, video calls, raffles, bonus content, and exclusive Q&As.
We've put together the best NFT utility ideas you can consider when launching your own NFT project. These include:
Video Calls
Suppose you are selling NFT on a marketplace as an influencer or celebrity. You can allow buyers of your non-fungible token to have a live video call with you. Fans would rush to get hold of your NFT because of this video call utility attached to it.
In 2021, Veefriends NFT collection by Gary Vee adopted the video call utility.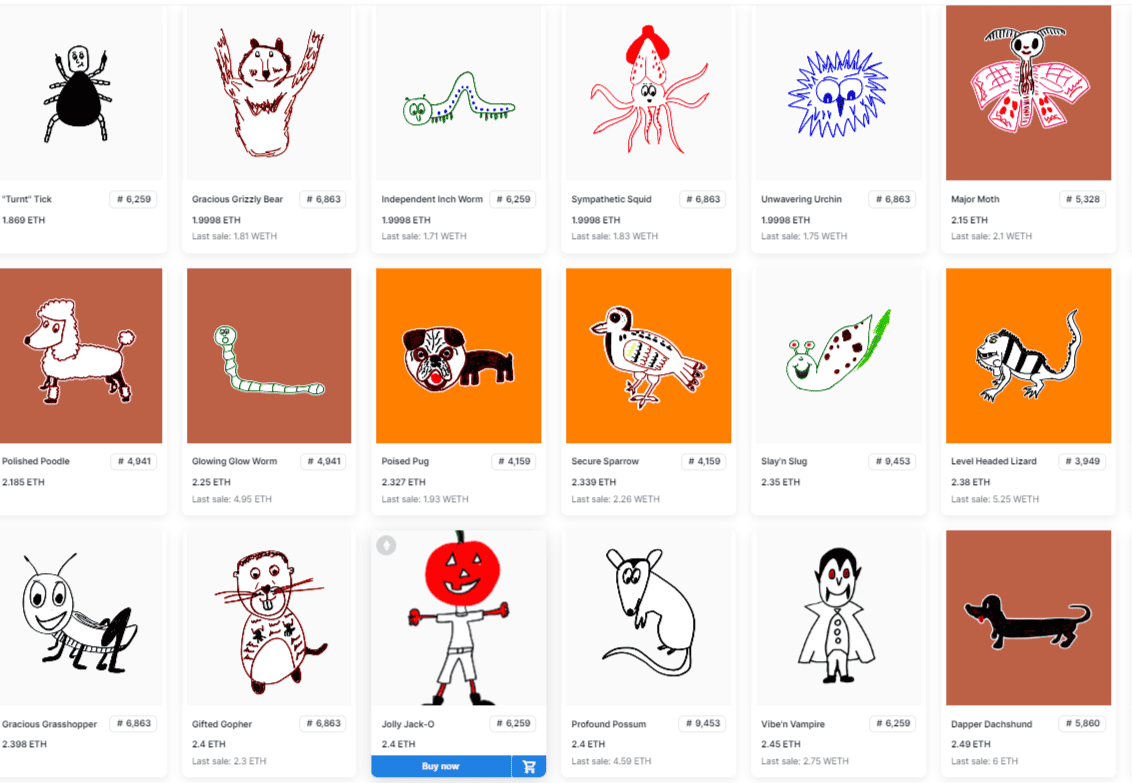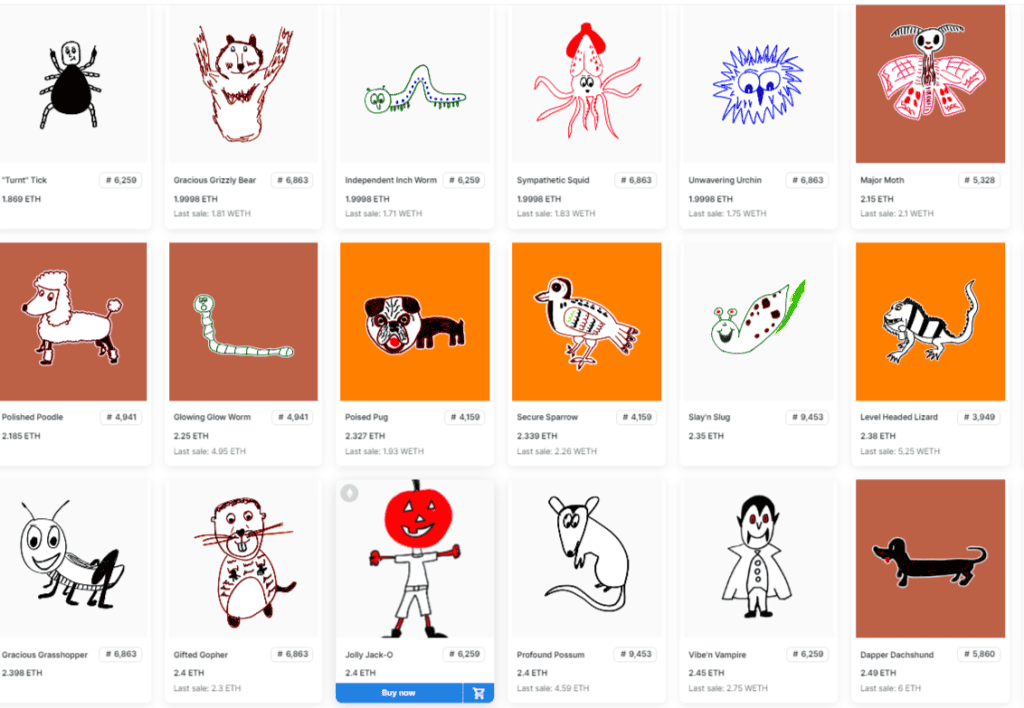 Collaboration With Other Brands
Seeing two business brands coming together to create a unique product is not new in the business world. Vans and Harry Potter joined forces, including their customer base, and brought a lot of profit to both parties. This type of collaboration is adaptable in NFTs as a utility.
NFT creators can collaborate to create a non-functional token and make it exclusive to their previous NFT holders. Imagine a collaboration between BAYC and the first 5000 days to create a new NFT? Holders of these two popular NFTs and investors would rush to get the new tokens they listed in collaboration.
VIP Tickets To An Event
Imagine a fully packed concert with all of your favorite celebrities, and the ticket required for entry is an NFT! You get to enjoy the event with all the food and drinks at no extra cost.
The event planners get to make more money and reduce expenditures on middlemen through ticketing industries. Also, the legitimacy of the ticket purchased won't be a thing of worry as you can easily scan it on entry.
Do you want a party on a yacht? Well, BAYC gives its token holders exclusive entry to private parties, one of which was held on a yacht in Manhattan.
Make It Redeemable
Making NFTs redeemable gives them amazing real-life value. If you create an NFT artwork listed in the marketplace, you can make it redeemable.
If your NFT is an artwork, token holders can get a physical painting as a utility. This gives real-life value to the digital tokens and would further attract more investors.
KryptoGo wallet is the first among other blockchains to introduce the redeemability of NFTs with physical products in the real world.
Now, a writer can sell a book as an NFT, while allowing the holder to get the physical copy of the book. Brands like Adidas and Gap have adopted this utility in selling their products.
Exclusive Questions and Answers For Holders
This is great for celebrities and influencers. They can offer their NFT holders a chance to participate in a Q and A session with them. This can be via Zoom, FaceTime, or Google meet.
It was easy for Cameopass NFT to adopt this form of utility. This is because Cameo is an app that allows users to purchase videos and messages of their favorite celebrities. So, they gave their NFT holders the chance to have an exclusive questions and answers session with their chosen celebrities.
You can get a chance at using this utility if you are not a celebrity but can partner with one. Your NFT holders get a Q&A session with your celebrity partner while you both share profits or as your partnership terms and conditions apply.
Access To Exclusive Merch
You can give your NFT holders access to exclusive drops in the form of digital or physical features. Xavatar Avatar tier 1 gave their NFT holders exclusive access to their future NFT drops. Also, Adidas NFTs became a favorite of luxury fans because they gave token holders exclusive access to several drops. Those who seek to possess unique and rare items as they hit the market get attracted to them.
BAYC collaborated with a streetwear company known as the hundreds to give BAYC holders exclusive access to a product drop. One basketball is selling on StockX for about $370, and some T-shirts now sell at about the same price on eBay.
Make It Wearable
You can get a limited pair of sneakers in the virtual world! The metaverse is growing fast and contains almost all items obtainable in the real world. Luxury products like Jewelry, sneakers, cars, etc., are finding their way into the virtual space.
Recently, Nike purchased RTFKT, which is a company that produces virtual sneakers.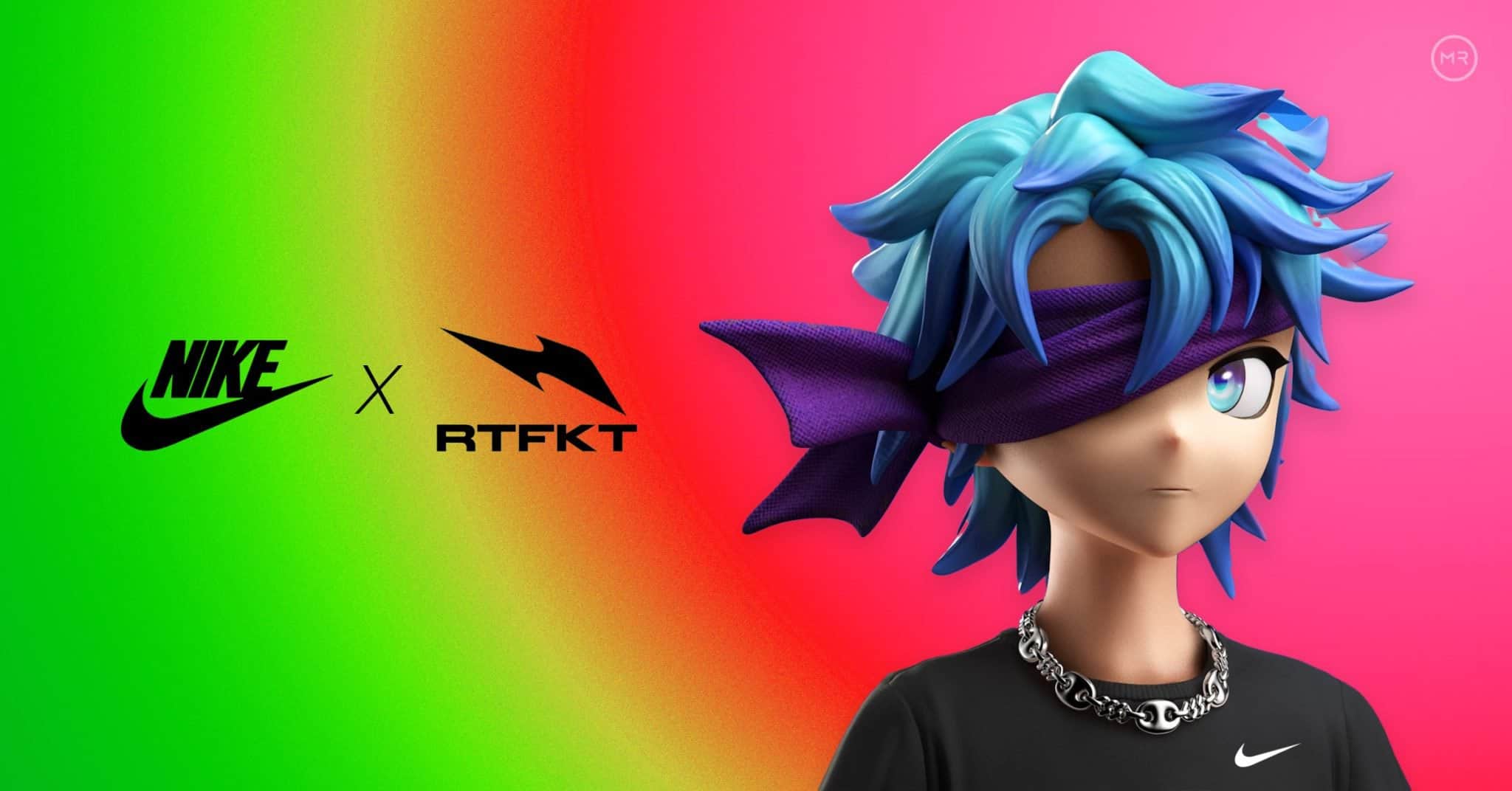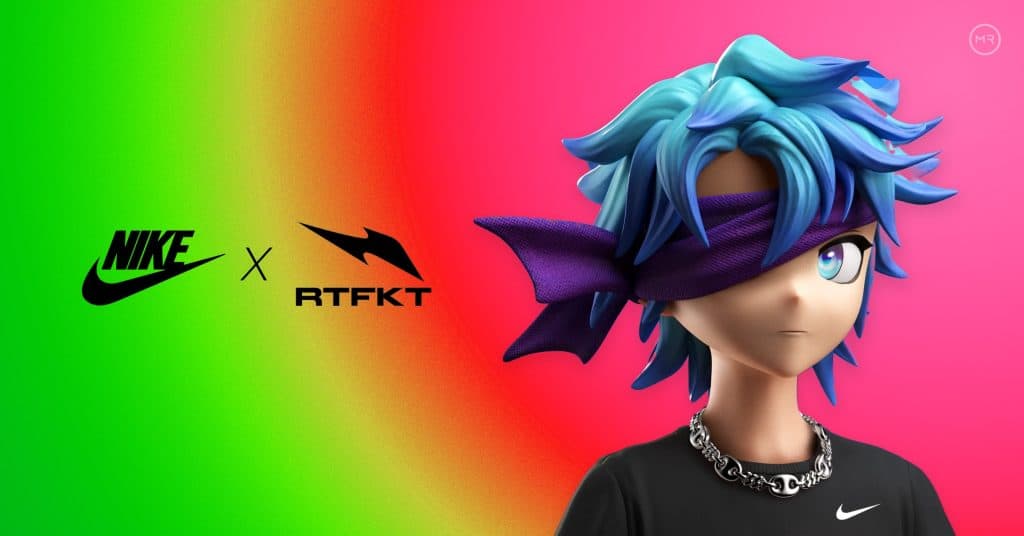 They give their NFT holders access to limited edition sneakers that are wearable only in the Metaverse. This is an amazing utility NFT you can adopt.
Give Holders Bonus Content
No matter the type of NFT you have created, you can add bonus content to it as a utility to make your token holders feel special. This could be in the form of physical paintings, behind-the-scenes, original manuscripts, comments, videos, etc.
Tarantino NFT is an example of a bonus NFT utility. It gave token holders access to handwritten script pages, uncut scenes, and new commentary about the Pulp fiction movie.
Raffles
Using raffles as means of adding utility to your NFT also allows you to interact with your community. Although, this would only be appreciated by NFT holders who love gambling. You can run a raffle contest that is exclusive for your token holders alone. An amazing prize can be given to the winner, which makes the contest further interesting.
Open Head NFT is thriving with this form of utility. In this case, a raffle contest is conducted between about 10,000 Open Head token holders, and the winner takes home 100ETH.
Giving Back To Charity
NFT utilities can be channeled to give back to charitable causes. In this case, real-life value is given to the less privileged and not necessarily the token holder.
The Giving Block engages in charity and NFTs through a partnership with NFT investors and sometimes alone. In September 2021, they partnered with Showcase to donate NFTs to about 100 non-profit organizations. Also, The Giving Block started Covid Heroes in 2021. This aimed at engaging influencers to donate NFTs in the fight against Covid 19 in 2021.
Individuals can also mint and sell NFTs and give out the royalties made from secondary sales to charity.
An example is Trotting Turkey NFT collection on the Solana blockchain, which donates about 50% of its royalties to Feeding America. This donated sum provides about 1 million meals to feed less privileged Americans and ease hunger.
Other notable NFT collections that give back to charity include; Dirty Dogs, Cyberkongz, Jack Dorsey's NFT tweet, Beeple, etc.
Fractionalization
Few are rich enough to put $2 million on an NFT like Jack Dorsey's NFT tweet. Therefore, enabling your NFT for fractional ownership would help many low-income earners own a property in the virtual space.
This would also mean more sales for you! This type of utility works for Virtual lands, digital artwork, real- estate, etc.
Some real estate industries sell properties as NFT tokens to two or more investors in fractions. However, there are downsides to this method of ownership because the blockchain industry is decentralized.
So, to whom is the legal right to property ownership? However, this type of utility is great if the NFTs are not linked to physical products. Platforms like fractional art enable the fractional sale of NFTs.
Allow Breeding of New NFTs
Let's say you have a female sheep (ewe), and your neighbor has a male sheep (ram). If you both desire a lamb to increase the population of your animals, you can pair up your sheep to mate. Hopefully, cute lambs would be born after gestation. This analogy is similar to NFT breeding.
In NFT breeding, non-fungible tokens that are male are paired with their female version to give rise to a new NFT. An example is Cryptokitties in 2017, which allowed players to breed and trade virtual cats.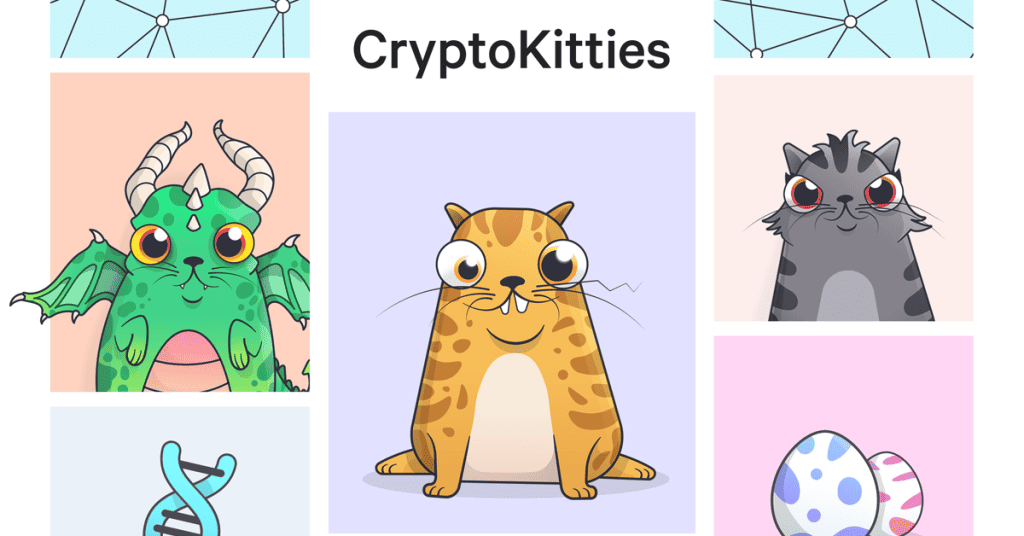 Therefore, NFT buyers would likely purchase breedable NFTs over others that do not offer breeding opportunities.
Biting NFTs
'Buy a cake now and get a bite from the next batch in the oven at no extra cost to you. This is similar to biting NFTs. In this case, the NFT holder is allowed to own a part (bite) of another NFT project yet to arrive at the marketplace.
Cryptobat is an NFT project that is sold with a biting utility. The Cryptobat holders (MutantBat) get the opportunity to bite another upcoming project (Victim).
So, who wouldn't want to buy an NFT now while owning a part of another at no added cost? Well, Cryptobat's about 10,000 collectible pixel bats got rushed by thousands of investors because of the biting utility it comes with.
The Vault
A vault is a form of utility that gives security to the NFT owner. You can keep a record of the sales, and enable authentication using the vault utility attached to your NFT.
The vault works through the attachment of an NFT to a physical product that is then kept in a safe (vault). The token holder can sell the NFT without the physical item.
He can redeem the physical product at any time, so long as he is still in possession of the NFT. In other words, you cannot have both the NFT and the physical item it is attached to at the same time.
Crowdfunding
Using NFTs, you can raise funds for your business or brand. Let's say you have written a book and do not have the required capital to self-publish it.
You can mint the book as an NFT and allow the token holders to get the hard copy when published. This will help you raise funds to publish the book.
However, crowdfunding utility NFTs is not limited to book publishing alone. It could be for movies, video games, animation, etc. Gamestarter is a crowdfunding NFT platform that allows developers to raise funds by selling unique in-game assets as non-fungible tokens.
Conclusion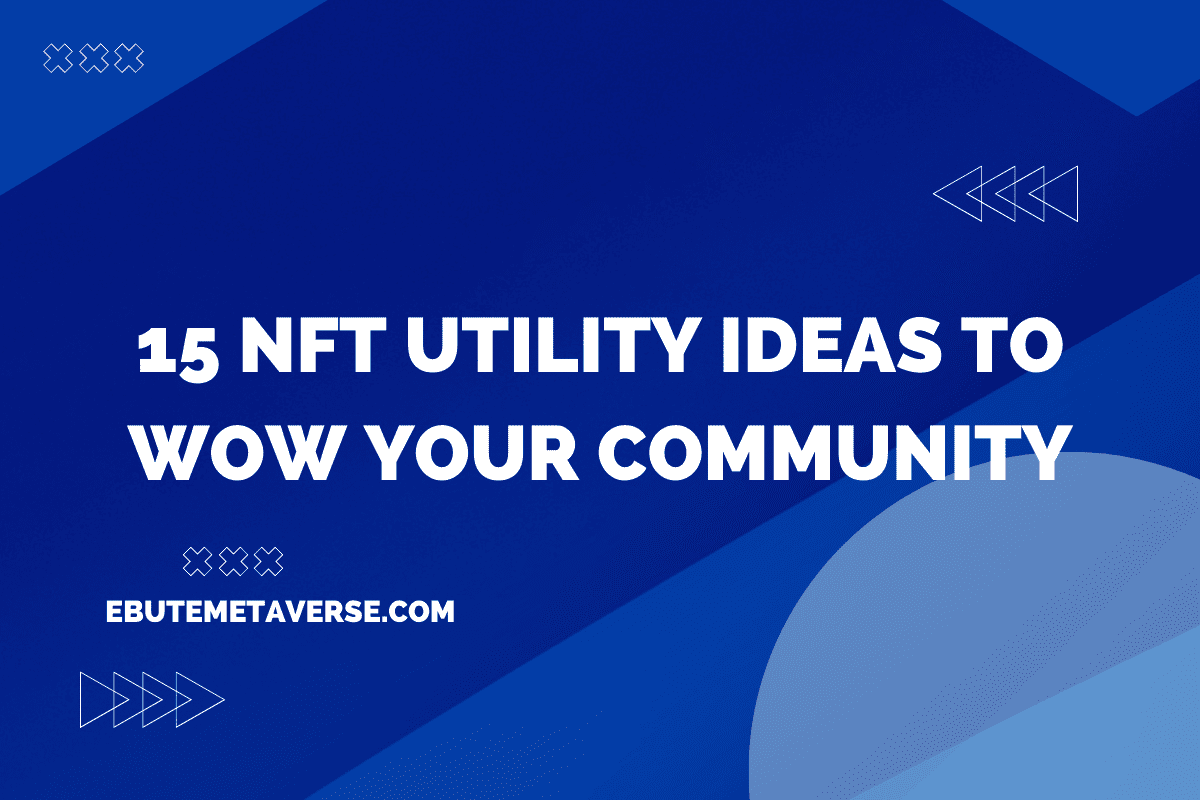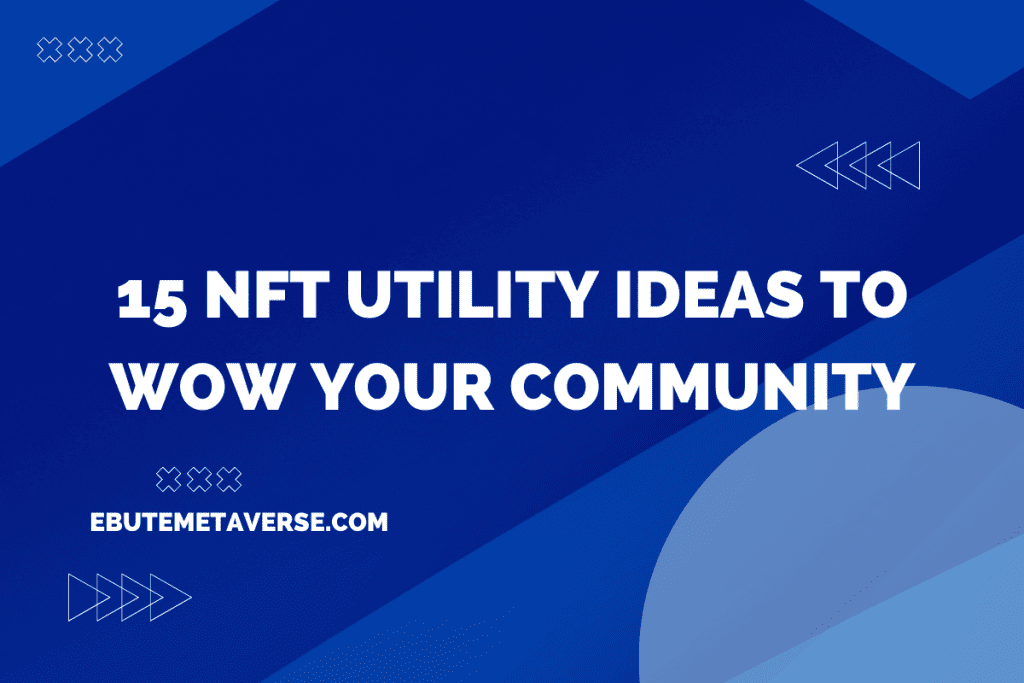 NFT utility is the future! Even top collections like Bored Ape Yacht Club understands the importance of utility. So, standing out from the competition in marketplaces would therefore require the addition of a utility. You will also want to consider the type of NFT and your target audience before deciding on the best utility for you.