Twitter is an ideal platform to promote your NFT, sell out quickly, and make tangible profits. There have been about 256 million tweets about NFTs since January 2021. This shows that there is maximal awareness about NFTs amongst Twitter users.
To promote your NFT on Twitter in the best way possible, post frequently, use hashtags, and collaborate with influencers and established communities. You can also host Twitter spaces, run whitelist giveaways, fan art and lore competitions, etc. Promoting your NFT on Twitter can seem daunting, but having a well-planned strategy can make it easy.
This article will give you actionable points, as an NFT artist, on how to seamlessly sell out on the Twitter platform.
How to Promote NFTs on Twitter
As briefly stated above, several methods are used to make your digital arts viral.
Have a Twitter Account For Your NFT and Be Active
You will need to have a Twitter account. To open a Twitter account, you can take the following steps:
Open up the Twitter app and click on continue with Google.
Tap on the account you want to use on the "choose an account" pop-up box.
Customize the content you would love to see.
Follow some accounts.
After you open an account, you need to be active and online. Being active means putting out tweets, commenting on people's tweets, and much more.
Create Useful Content
This entails tweets, videos, and the like that are useful and educational to your followers. It can trigger a discourse that could center around your collectible.
You might also need to make threads, teaching about NFTs, the Cryptocurrency space, and much more. The goal is to build engagement. While doing this, endeavor to reply to the replies under the posts. Come down to the level of your audience.
[irp posts="1383″]
Engage Your Followers
To promote your NFT and sell out fast, it is important to prioritize engagement.
Make your followers interested by giving high-value content.
Authenticity helps build engagement. You can show behind the scenes of your NFT creation.
Your team can get involved in community participation.
You can respond to your direct messages, answer your followers' questions, and follow your followers back. You should also like their posts, retweet their tweets, and generally interact with them.
Communication builds trust and endears you in the hearts of many. So, this should not be taken for granted.
Join NFT Communities
There are several NFT communities on Twitter. You can join some of these communities. Ideas are shared in these communities, and opportunities to promote your NFTs are also given.
These communities usually consist of digital artists like yourself and digital art enthusiasts. There are always interactions surrounding cryptocurrency and collectibles in these communities.
Some NFT communities to join include:
Collaborate with Existing NFT Collections on Twitter
You can find already existing communities on Twitter and collaborate with them for an allowlist spot on your project. They can follow your project, like and retweet a post, and then post proof that they hold the existing project.
Completing the requirements qualifies them to get a whitelist spot. This is one of the biggest ways to hype your digital art and also get more followers on Twitter.
To measure the success of your collaboration, you can ascertain the number of people reached. The collaboration is effective if you get more community members.
Collaborating with people who are holders of popular collectibles is often advised. Some popular NFT collections include
Promote Your NFTs on Twitter Using Direct Message Marketing
Twitter Direct Messaging can be used to promote your NFTs. In this method, you take your message right into the inbox of Twitter users and tell them why they should buy you NFT.
You might see this as an invasive method, but it generates positive responses sometimes. Besides NFT promotion, it can still be a method of generating a personal relationship with your followers.
[irp posts="1269″]
Leverage Existing Followers of Influencers
You can employ the help of Twitter NFT influencers. These people have more reach to Tweeps and can go a long way in promoting your NFT. This would cost some money, but the benefits are far reached.
The influencers generate much-needed visibility on the part of followers and also pay customers for your digital art.
Some NFT influencers on Twitter include
Use Hashtags To Promote Your NFTs
To promote your NFT on Twitter, hashtags are a necessity.
It's like using hashtags on Instagram. But on Twitter, it reaches a wider audience faster than other traditional methods, irrespective of your number of followers.
Some of the best hashtags to use include
#nft
#nftartist
#nftcollector
#nftarts
Organize and Join Twitter Spaces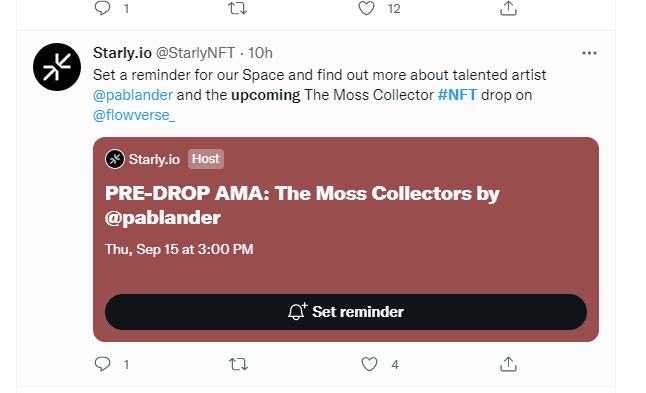 Twitter space is a recent feature that the platform introduced. It's like a virtual meeting or AMA where people can listen to discussions and contribute.
You can host Spaces and center conversations on breakthroughs and innovations within the NFT community. You can also share some NFT Alpha while subtly promoting your collection.
Twitter spaces are a surefire method to publicize your digital art, as Tweeps are always open to learning new things.
[irp posts="1290″]
Incentivize Your Growing Followers to Share Your NFT
On the social media space, this is popularly known as giveaways. While the above submission would still garner followers and customers for you, giveaways are like the icing on the cake. Influencers can help with giveaways to expand your follower base, but you can also do it yourself.
Bestnftgiveaway does a lot of giveaways on Twitter.
The basis for the giveaways can be centered around
Trivia questions concerning your NFT
Writing or design competitions
The number of followers they bring to your account, and much more.
Some of the gifts you can use in your NFT giveaway include but are not limited to
Money.
Merch with pictures of your NFT.
Business promotions.
Free Ads and much more.
Free NFTs airdrops.
Follow Other NFT Artists.
Nobody knows it all. While we may posture to be knowledge banks, we still need others. Following other NFT artists can teach you one or two things.
You can also see the strategies these artists are exercising and how it is breaking through for them. If possible, you can apply it for yourself.
Some accounts to follow include.
Conclusion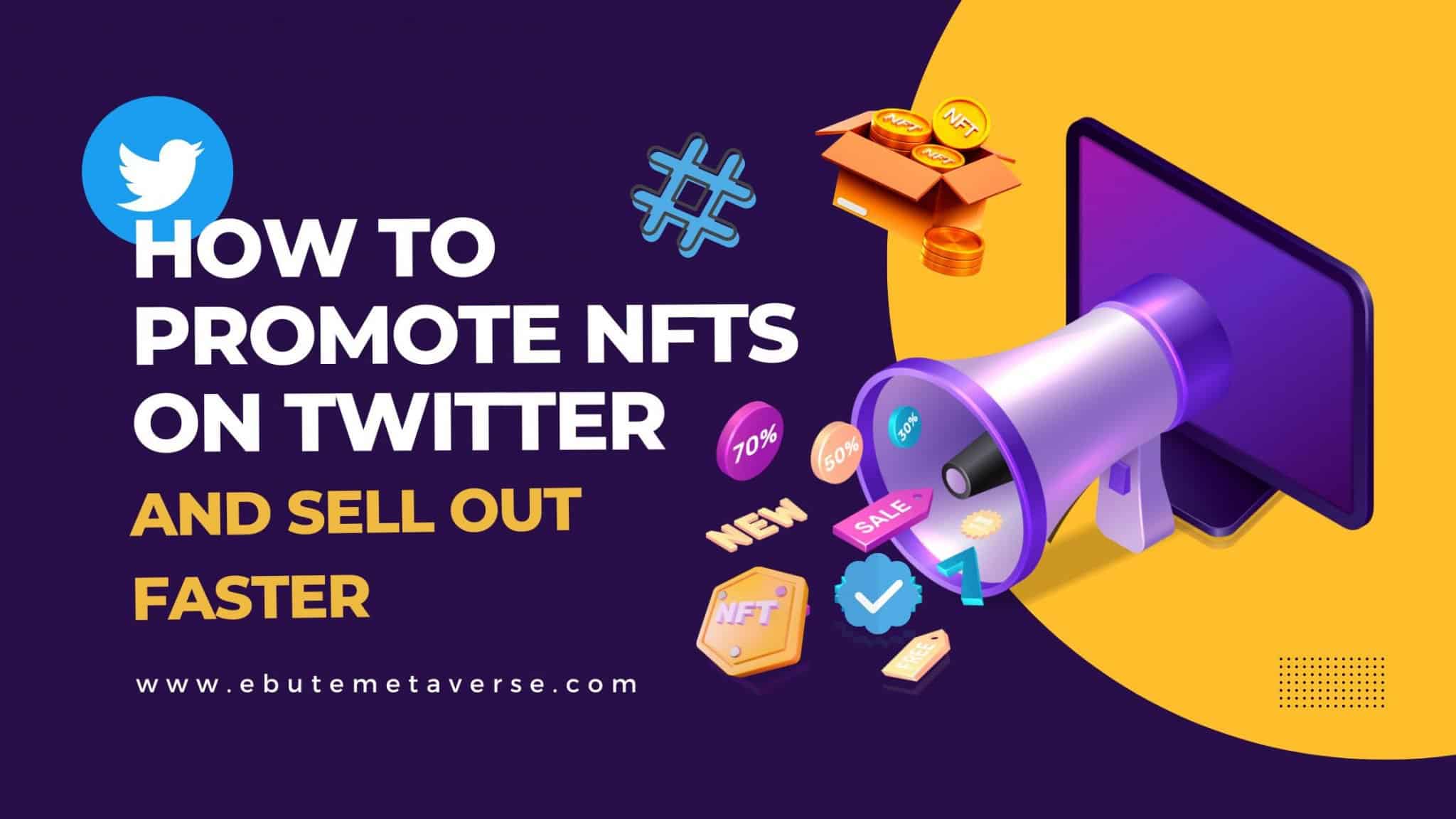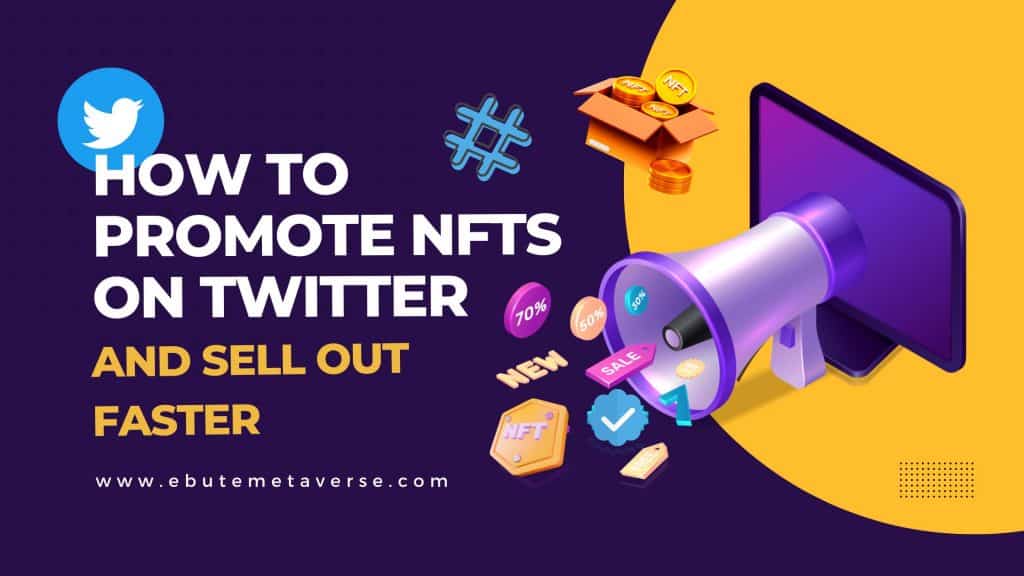 To promote your NFT in the best way possible, you should consider getting your team doxxed. This emphasizes the fact that you are for real and not a scam artist. Encourage members of your team to put communication with community members at the top of the list. Communication cannot be over-emphasized.
To keep the hype and buzz about your digital art up and running, keep community collaborations alive. Remember that where other strategies may reach an extent, giveaways go all the way. This keeps your brand on everyone's lips.
Frequently Asked Questions
How do I get more NFT followers on Twitter?
There are lots of proven methods to get more NFT followers on Twitter
Be active on Twitter and tweet frequently.
Use visual content. It can be videos of behind-the-scenes of your digital arts.
Post at the right time. This entails finding out when your followers are most active and working with that time. Or you can reverse engineer this and post at a particular time each day, so they know when to expect your post.
Use Twitter threads for lengthy posts.
Incorporate a storytelling technique. It catches people's interest.
Are there other methods I can use to promote my NFT on Twitter?
Yes, there are. There's the option of Twitter Ads, which you can run by yourself. It has the advantage of reaching a wider audience faster and can be tailored to match your budget.
How do you post NFT on Twitter?
Twitter has a feature that allows you to post your NFT as a profile picture. Before you can do this, Twitter will provide proof of ownership. This is to verify if you actually own the NFT. It does this by fetching it directly from Opensea.