How to Promote Your NFT on Discord and Sell Out Faster
The idea of launching your own non-fungible token collection sounds exciting. But if you don't know how to promote your NFT on Discord, you will struggle with getting buyers. Luckily, anyone can achieve great results as far as promotion of NFT on Discord is concerned. And that includes you. Many NFT artists have built great fortunes from scratch because of adopting Discord.
Promoting your NFT on Discord begins with making your NFT project special and worthy of consideration by your prospective audience. This is followed by creating a Discord server, making invitations using social platforms, promoting your Discord server, and most importantly, keeping the Discord server constantly active. You can also enhance mutual promotion by partnering with other NFT projects.
Discord is home to a good number of gamers and crypto enthusiasts. This platform has over 350 million registered users and over 150 million users that actively use the platform monthly. Interestingly, a good number of Discord users are familiar with NFTs and are willing to buy good projects.
So if you desire to get your collections in front of as many audiences as possible, Discord can help you achieve that.
This article will guide you on how to promote your NFT on Discord.
How to Promote NFTs on Discord?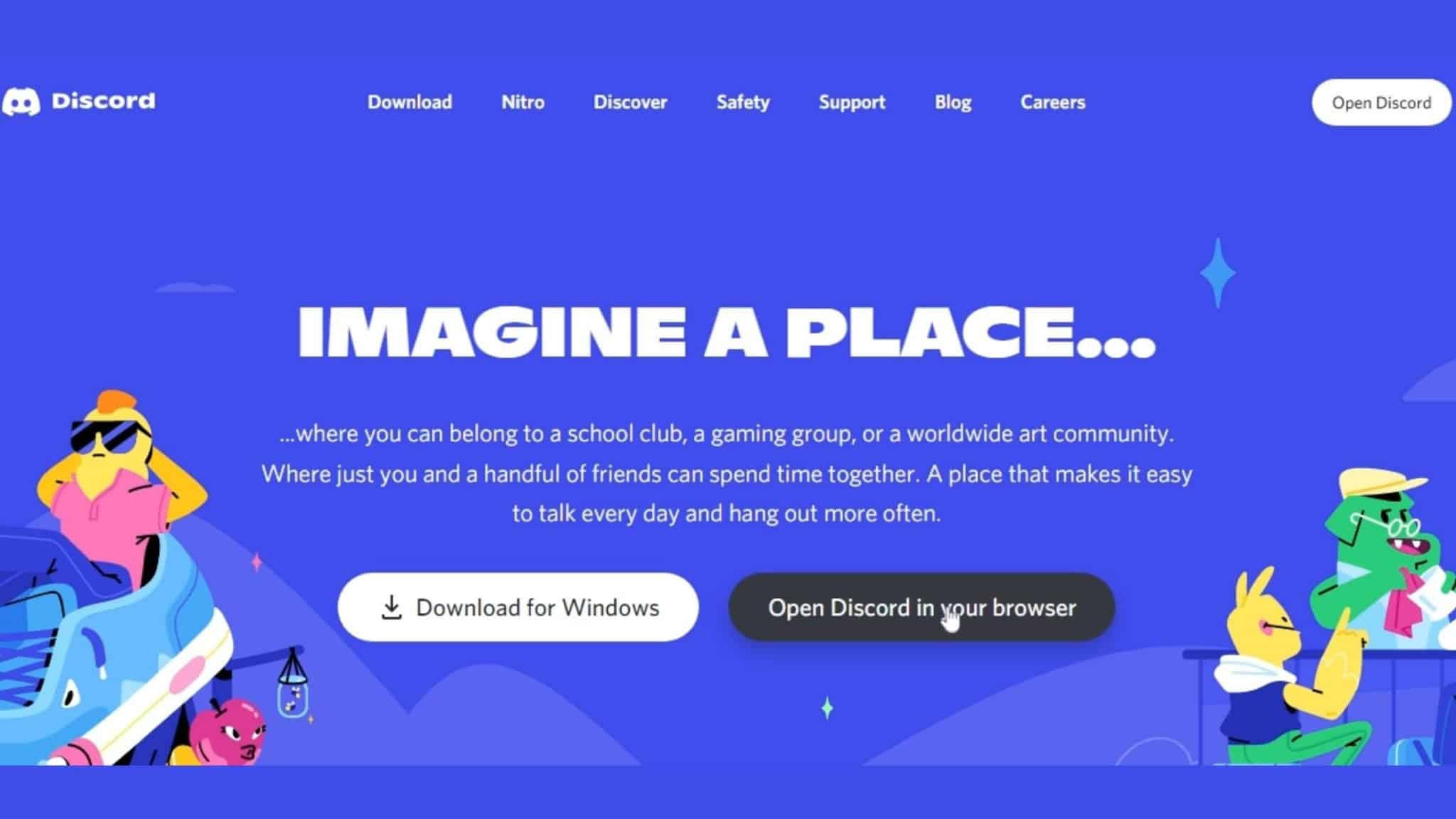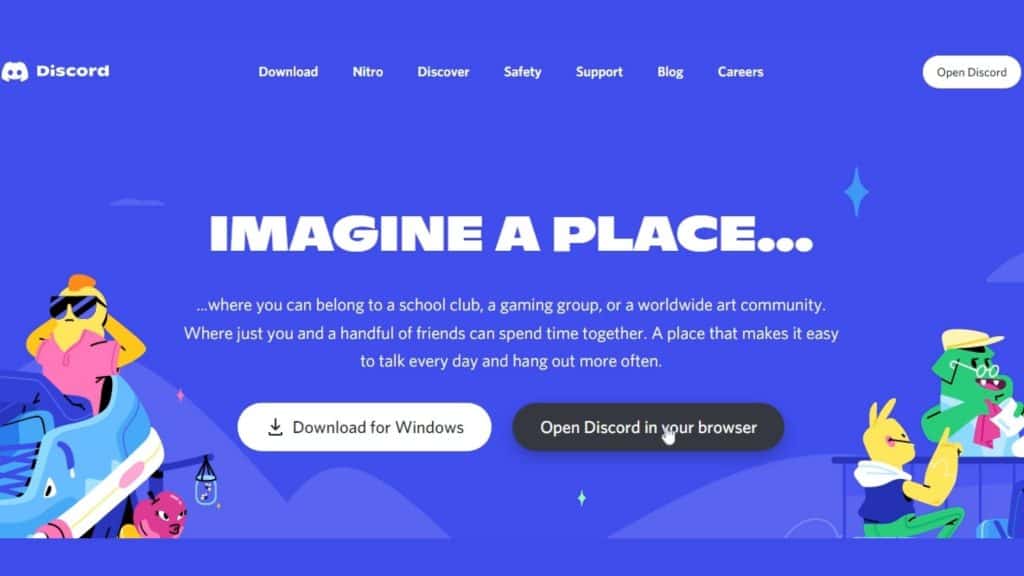 Promoting your NFT on Discord to your desired level is very much achievable.
But first, you must work on making your NFT project worthy of consideration by adding value to it. Do this in a way that makes it stand out among other projects out there. Ignore this, and you might end up being stagnant on Discord.
That being said, let's dive right into how to promote your NFT on Discord.
Create a Discord server
Creating a Discord server is the very first step to understanding how to promote NFT on Discord. The good news is that the Discord server is very mobile compatible. Simply visit the android or IOS app store to download the app.
After downloading, you will need to set up your Discord server to standard. Here is a guide on how to get that done.
Launch the Discord app and log in to your account with your login details
Add a server by click on the "+" symbol in the menu bar on the left side of the screen
A menu will open afterward. Click on "Create My Own"
You have the option of making the server private or public in the "Create My Own" menu. Select the one you want.
Name the server and click on create
Organize Community Channels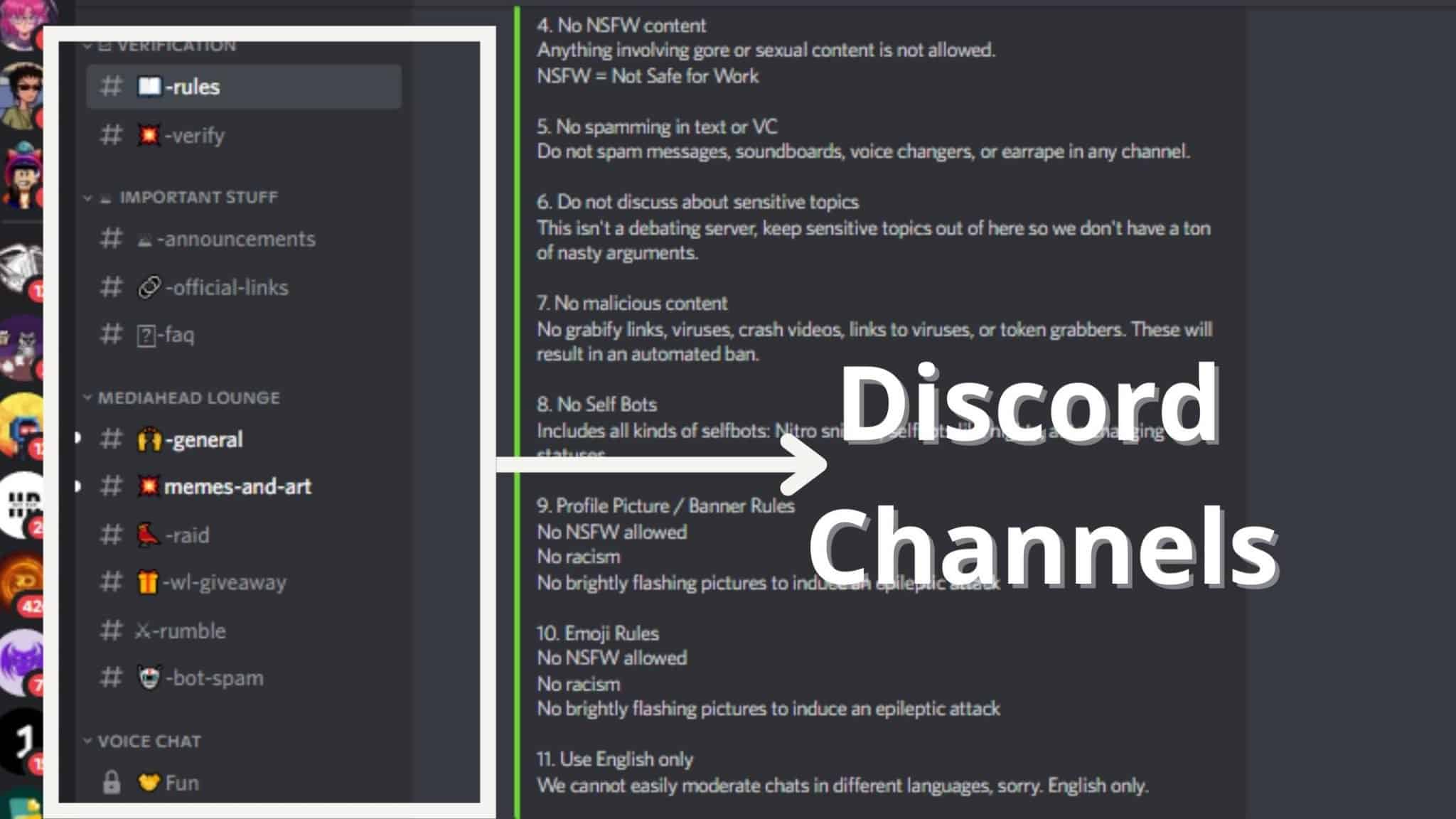 Community channels are features built into discord servers. The provision of these
Features are aimed at enabling users to express their creativity and works. This could be done using voice, text, as well as picture sharing.
Creating a channel on your Discord server is super easy. Simply click on the drop down arrow beside the server's name and then scroll downward to create a channel. Note that only server administrators have the right to create and organize community channels.
Organize server roles
This can be done in server settings. Simply go to the roles page and begin creating your roles. The roles needed to trigger an effective promotion include; admins, moderator, bots, developers, artists, VIP, muted, and members.
Your Discord server is now ready after completing these steps. You can start sending invite links afterward.
How Do I Get People to Join Discord NFT?
Once you've successfully set up your Discord server, your next challenge will be getting people to join. This is quite straightforward to do and there are different approaches to try.
Here's how to get people to join your NFT Discord:
Get Your Invitation Link
Now that you have created a Discord server, there is a need for you to add people to it so as to set your NFT sales in motion. One of the ways to achieve this is by inviting people to join your server.
In the Discord app, you are provided with the following options to add people to your Discord server:
The "search for friends" search bar: You can use this to search for people that are already on Discord using their usernames. Or to invite friends that are on your Discord friend list.
The share link option: This option gives you access to your Discord invitation link which you can send to people to join your Discord server.
Share Your Discord Link On Social Media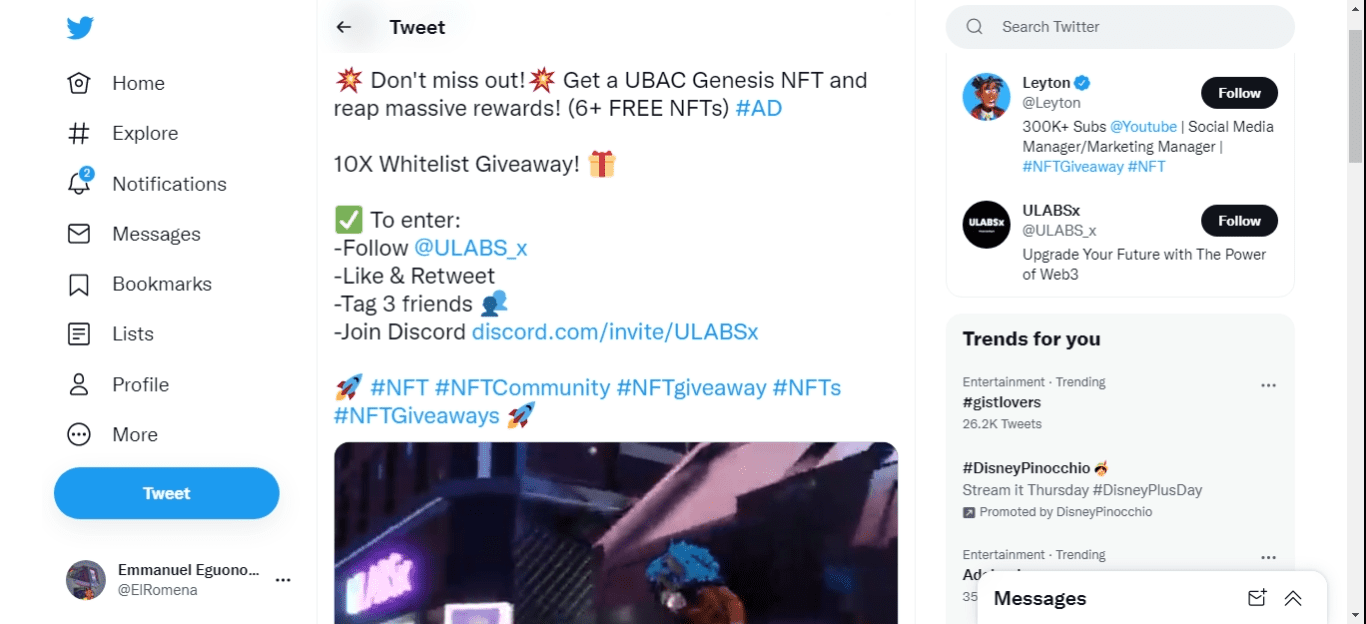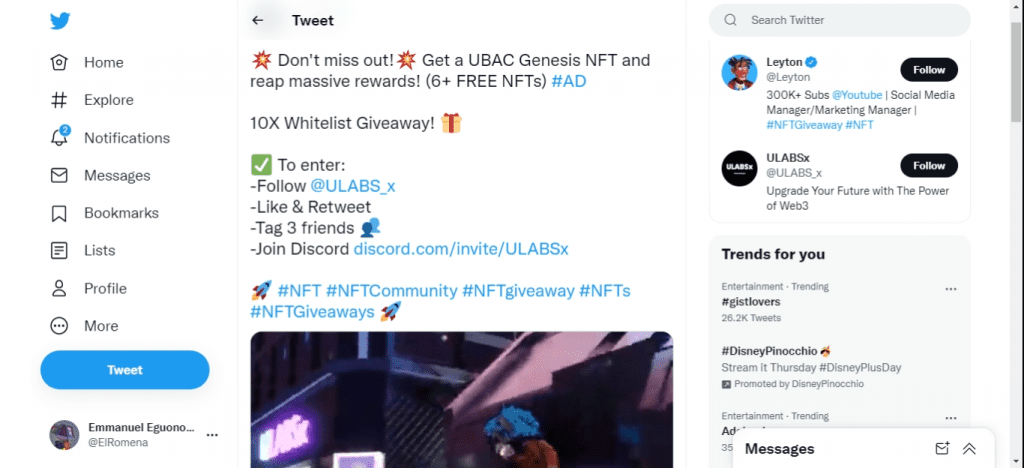 Your Discord server link is best shared on social media. There are many people on Twitter, Instagram and Reddit that would love to join your Discord server if they knew about it.
Create content about your NFT project that will likely catch people's attention. Attach your server, link to the content, and start sharing on social media. You can ask family and friends to help you post the link on their social media handles as well.
You can also consult influencers on key social media platforms like Instagram and Twitter to fast-track your results.
You can also share your link on YouTube by sponsoring videos.
How Do I Grow An NFT Discord Server?
As you may already know, growing your NFT Discord server is a key prerequisite to hitting your desired sales target on Discord.
Server promotion is an effective way to grow your Discord server. It opens your server up to many more members, many of which could be potential buyers.
Here are some tips on how you can promote your Discord server:
List Your NFT Discord On Server Listing Sites
Server listings are sites that contain pieces of information and links to servers. Adding your server to these listings can help you get your server in front of your desired audience. Some examples of listing sites you can use are;
Partner With Other NFT Collections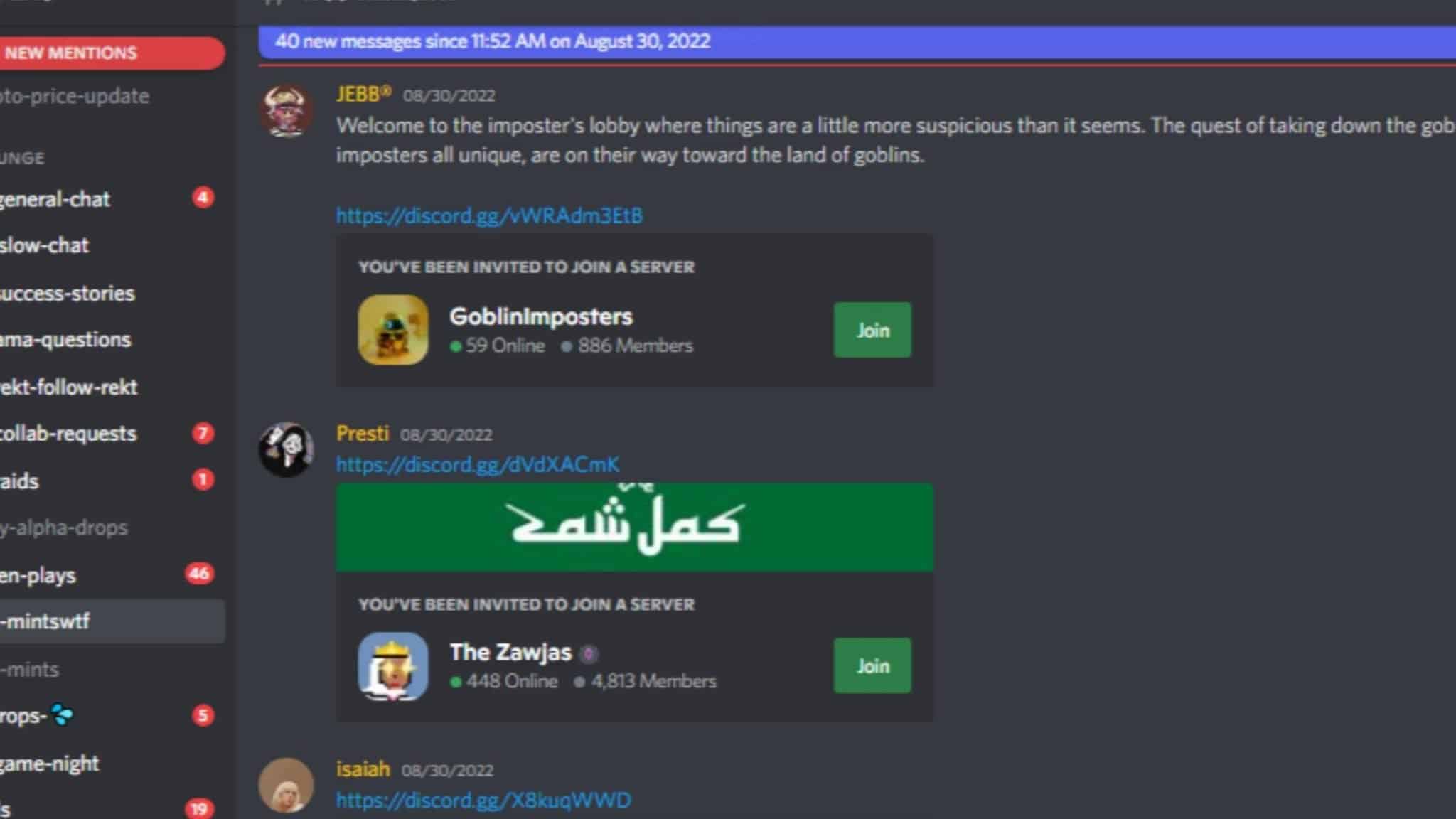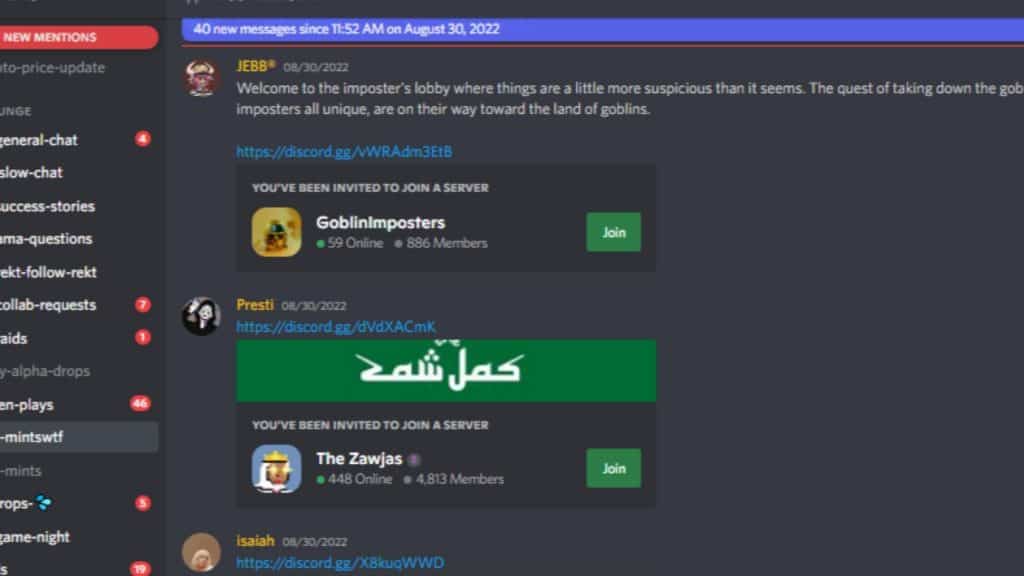 Collaborating with existing NFT communities on Discord opens you up to an open-minded audience that would most likely buy your NFT projects. How this works is that the brands you collaborate with promote your NFT projects on their Discord community, while you also promote theirs on your server.
Offer Whitelist Spots in Return for Invites
You could give out whitelist spots to incentivize other NFT community members to join your Discord. Many NFT projects take the whitelist giveaway route as it's a fast method of getting more people to join your NFT Discord. You can add bimo to your Discord server to track their invites.
Promote Your NFT on Twitter
Twitter is the home of NFTs. So if you want to grow your Discord server, you must learn how to promote NFT on Twitter. You can create threads, follow and contribute to key NFT conversations, and run giveaways. These are just a few ways to promote your NFT on Discord using Twitter.
Keeping Your NFT Discord Server Buzzing
This is where your managerial skills come into play. You are better off not having a Discord server in the first place than having one and not engaging in it.
The more lively your community is, the higher your chances of selling your NFTs. Here are a few tips on how to keep your community lively:
Host Events
Hosting events does pull off a great effect in bringing live to your server. This strategy fosters server members to invite friends to your Discord server. As a result, your server gains more popularity and becomes more active.
Organize frequent AMAs
Ask Me Anything sessions are important in promoting your NFTs on Discord. These interactive sessions allow you to communicate with community members and brief them on your progress. You can also ask for their input, making them feel part of the process.
Set Up Community Game Bots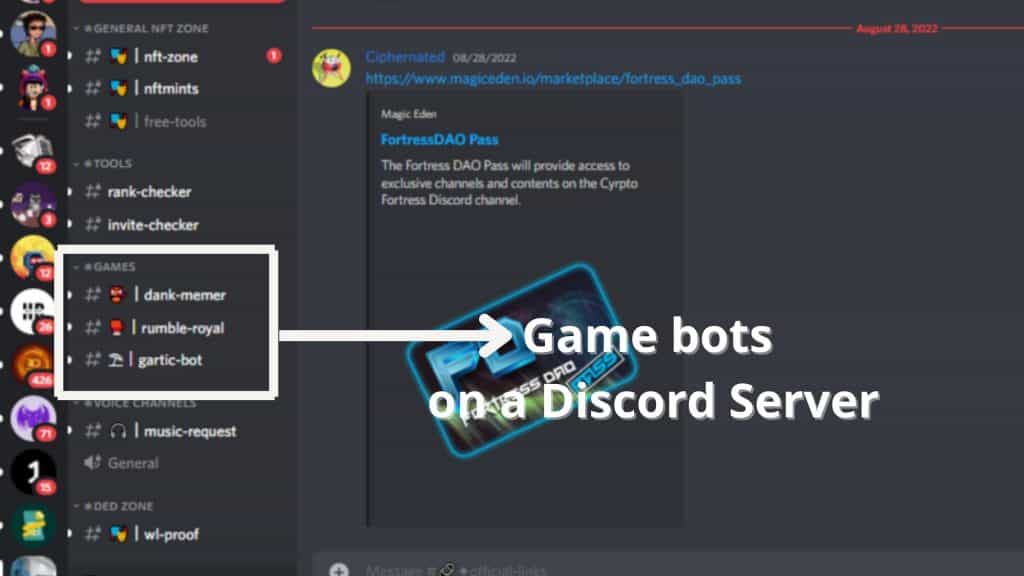 Another way to keep your NFT server lively and get more people to join is through community games. You can add different Discord game bots to spice up the server and give out prizes to winners. Game bots are great for keeping your community members busy while interacting with each other.
Here are some game bots you can consider:
Organize Fan Art and Lore Competitions
Fan arts are simply creative remakes of your NFT art by fans. This user-generated content can be shared on other social media platforms to create awareness for your NFT collection. You can also incentivize your followers for making and sharing fan art to get more people to join your Discord.
Lores also work the same way. Basically, your community members are creating their own unique version of your NFT backstory. Fan art and lore are one of the best ways to promote your NFT Discord organically.
Conclusion
Discord marketing is undoubtedly a very suitable way to crush your NFT sales goals. The more active you are on the platform, the more you understand how best to promote your NFTs on Discord.
Having a long term mindset and plans on how to promote NFTs is very important. It makes the process smooth sailing and promising.
Work towards creating an NFT collection that will be there for the long term and more importantly, have a bucket list of long term plans.
---
Do you want to know other NFT marketing strategies you can use? Check out other NFT promotion and social media ideas to make sure you get the most visibility for your NFT project.