How to get NFT Whitelist Spots on Discord – Best Strategy
Knowing how to get whitelisted on Discord is a sure-fire way to make money off NFTs. Before we delve in, you must understand the meaning of an NFT whitelist, as it is the foundation.
Getting whitelisted on Discord is one way to buy an NFT collection at a much-discounted price. Then, you can sell them off at a higher price and rake in as many profits as possible. The process of how to get whitelisted on Discord is easy. Some requirements to get NFT whitelist spots include creating fan art, joining a voice chat, sharing memes, writing lores, and more.
If you're just getting started with NFTs, you might wonder, "what is an NFT whitelist, and how can you get on one?"
In this article, you'll understand NFT whitelist meaning and how to get whitelisted on Discord for almost any NFT project by grinding on Discord servers.
So, our first stop will be to answer the question, "What does whitelist mean in NFT?"
NFT whitelist meaning – What does whitelist mean in NFT?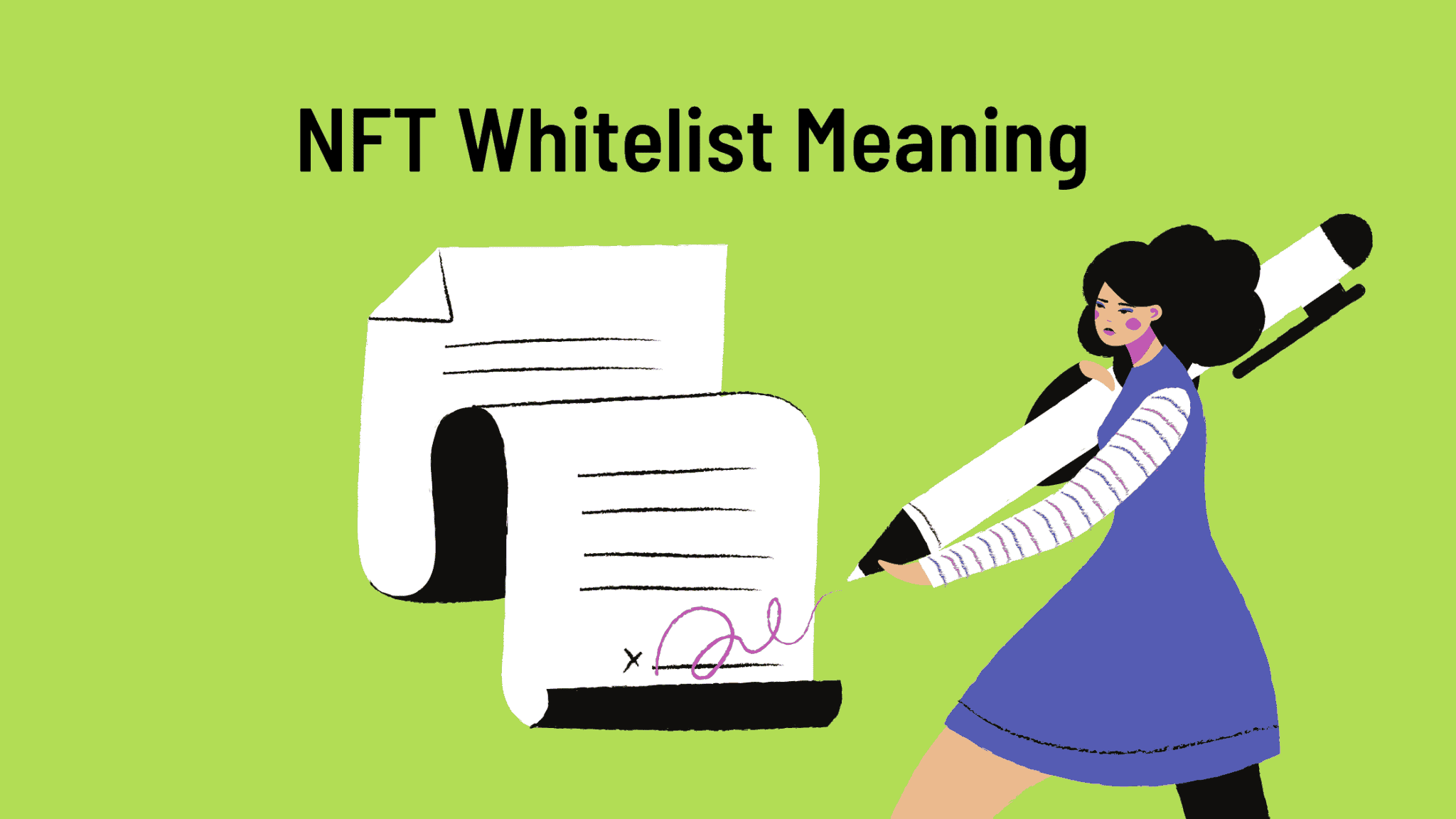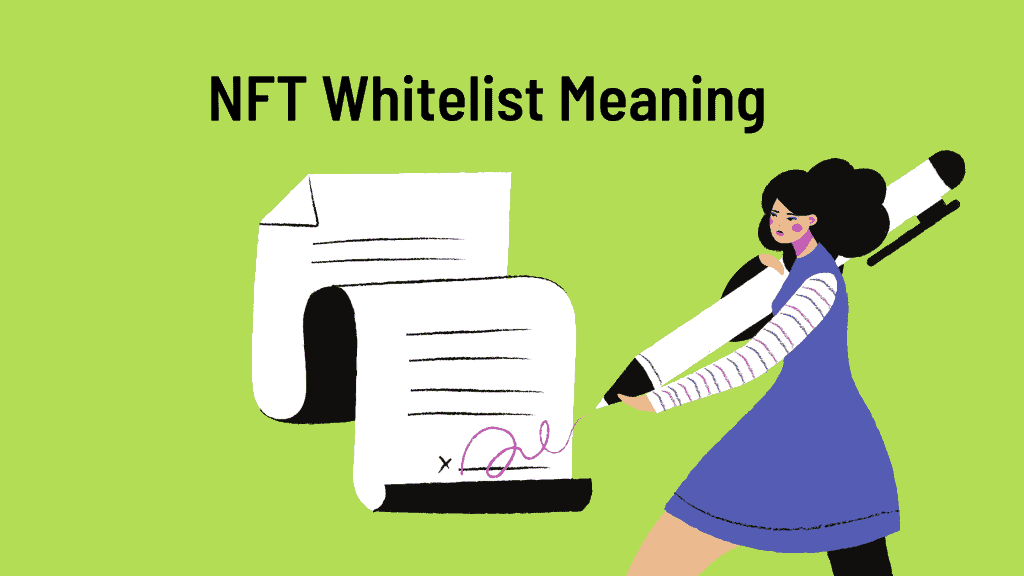 You might be wondering, what does whitelist mean in NFT? In the tech world, a "whitelist" refers to a safe list of email addresses, IP addresses, domain names, etc. However, the term takes on a different meaning in NFT.
A whitelist in NFT refers to a list of wallet addresses with early and pre-approved access to mint NFT projects. The minting comes at a specific date and time, allowing you to get it before everyone else.
As seen from this meaning of an NFT whitelist, you stand to profit by minting earlier and selling for a higher price.
NFT Whitelisting Meaning
What we discussed earlier is the meaning of an NFT whitelist. Now, let us see the meaning of NFT whitelisting, as it entails the pre-approval process.
Whitelisting in NFT is the process of approving a crypto wallet address in advance for a future NFT mint. Since several NFTs launches are on the Ethereum blockchain, the whitelisted address becomes your public ETH address.
Whitelisting doesn't just give you an opportunity to mint when the NFT drops; you can get an NFT at a discount price. If you're lucky enough, you could even get one free!
However, before you get such a mouth-watering opportunity, you must complete a few steps on the server. These processes are what the project team put in place for interested applicants. You can only get on that list if you scale through successfully.
Keep in mind that whitelisting is not a window that's always open. The team approves your wallet address for minting the project at a pre-defined date and time. For instance, you could be allowed to mint anytime within 24 hours.
What Does Whitelisted Mean in NFT?
The meaning of an NFT whitelist already answers a crucial part of this question (what does whitelisted mean in NFT?) However, there are a few things we want to point out.
You can say you are whitelisted when your crypto wallet address is approved to join others for future NFT minting. This approval comes after you have completed several commands on the Discord server, Twitter, or any other platform. The requirements for getting this approval vary from creator to creator and are often simple actions you can do effortlessly.
That said, there is a twist to this question (what does whitelisted mean in NFT?) that we would like you to know. Getting whitelisted does not mean you can mint the NFT right away. You still have to wait for the launch date and time.
The next thing in learning how to get whitelisted on Discord is the application itself. So, let us see what it is and how to use it.
What is a discord server?
The next crucial stage in how to get whitelisted on Discord is knowing what the application is. Discord is a voice, text, and video app where people above 13 can interact, talk, and text friends and other people who share their interests. People using this platform talk about several things ranging from everyday habits to art projects.
If you're new to the NFT world, Discord might sound like one of the many terms that's hard to comprehend. The good news is that understanding discord is easy; it's a platform where you can connect with other NFT enthusiasts and creators.
Discord servers are like mini platforms within the larger community. These are specific communities that tailor their activities towards one goal.
There are text and voice channels in Discord, each of which can have different rules. Users can post messages, upload different files, and share images in text channels.
The uniqueness of Discord makes it one of the best places for NFT enthusiasts to build a strong community. Now, let us see how to get whitelisted on Discord.
How to get whitelisted on discord
We have explained the meaning of an NFT whitelist and the Discord server to give you the necessary background knowledge. The next stage is to learn how to get whitelisted on Discord.
Understanding how Discord works remain paramount in knowing how to get whitelisted for NFT. Although you can get NFT whitelist spots from places like Twitter, this application is where all the action happens.
Let's look at the steps on how to get whitelisted on Discord.
Create a Discord Account
Before you think of how to get NFT whitelist spots, you need a Discord account. You can create it using any device, but here's some advice, use a smartphone for this process. Afterwards, you can log into the platform using a QR code.
Head to Google Play, the Apple Store, or Discord.com to download the Discord app. Launch the app, and follow the onscreen instructions to open an account. You'll need only a few details: an email, a phone number, and a fun username.
You will pass through a verification process before you can use the app. Once complete, # and a random set of numbers will appear behind your username. Take note because you will need them when signing up for a Discord NFT whitelist.
Learning how to get whitelisted NFT on Discord will be futile if you do not have an account. So, regard this step with the utmost importance.
Find an NFT project you're interested in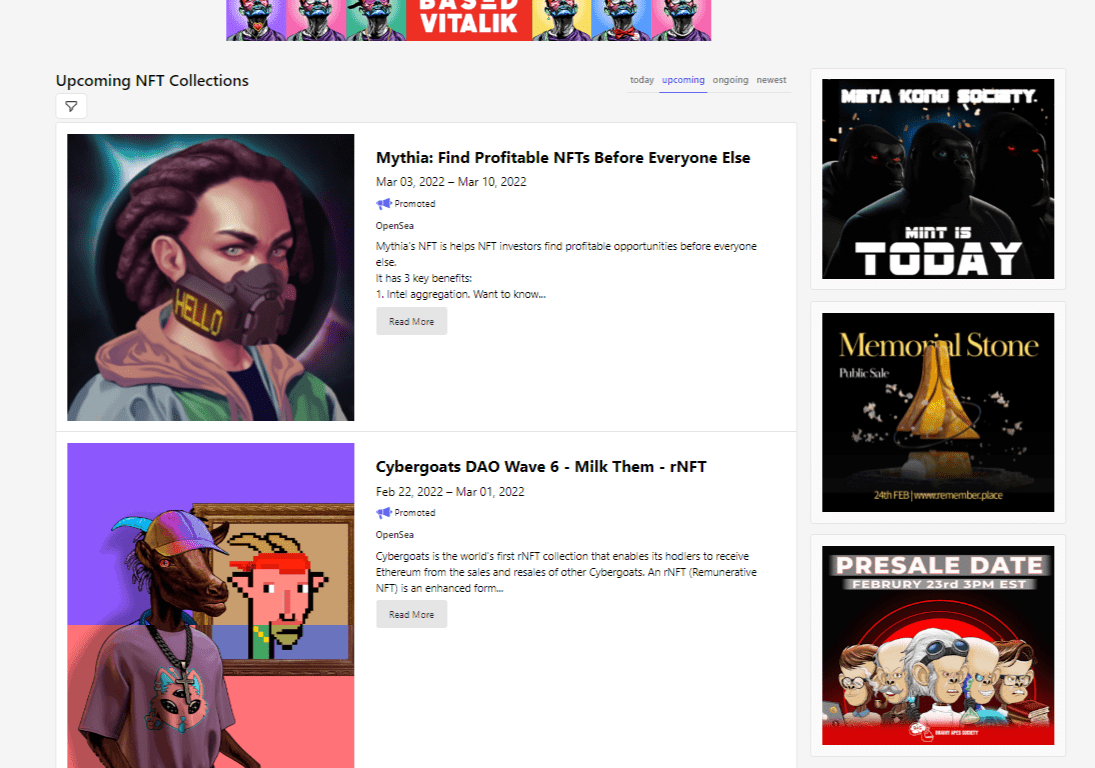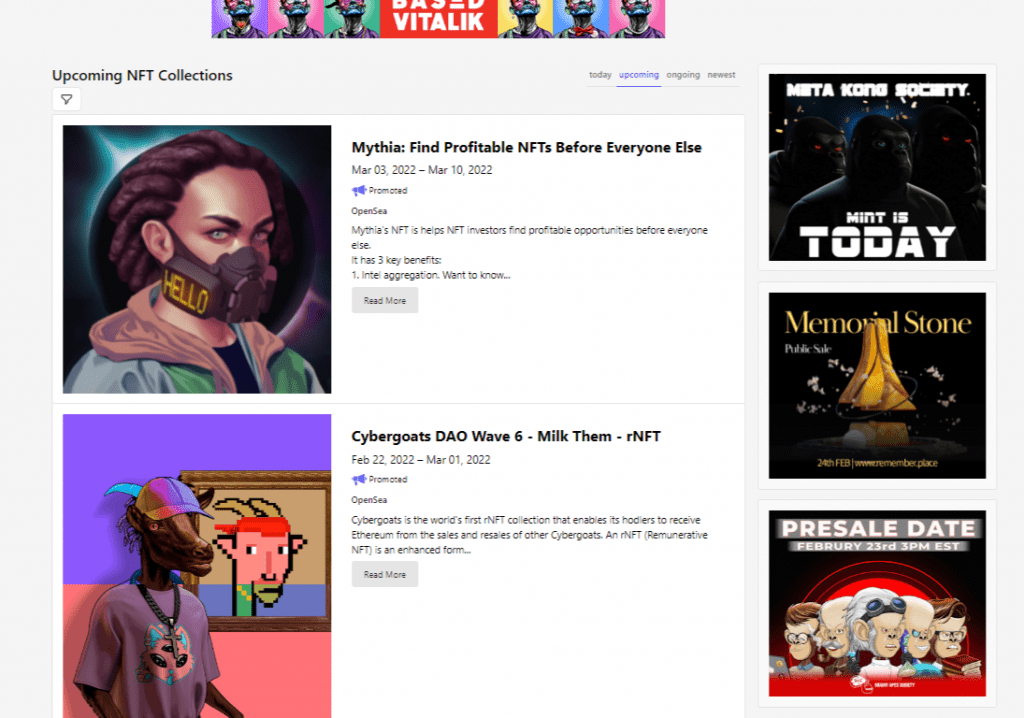 The first thing you'd want to do is find an upcoming NFT project you're interested in. This is important as you might lose interest halfway through if the project doesn't excite you. You can check out upcoming projects on popular NFT calendars, including
You can also find an upcoming NFT project through retweets. Just make sure to do thorough research on the art project and the team behind it before considering it for your portfolio. You can check out our guide on how to snipe NFTs early for a more detailed explanation for finding profitable projects before they launch.
Join the NFT project's discord server
One way to get NFT whitelist spots is through the project's Twitter account and Discord server on their website. Once you've found your ideal collectible project, the next step would be to join their community on Discord.
After clicking the link or icon, it'll automatically direct you to the project's Discord server. Ensure you log into the app on your PC before clicking on the icon. Otherwise, the application will not open for you to get NFT whitelist spots if you don't follow the above steps.
As seen, the steps on how to get whitelisted for NFT are pretty straightforward.
Unlock your permissions on the Discord community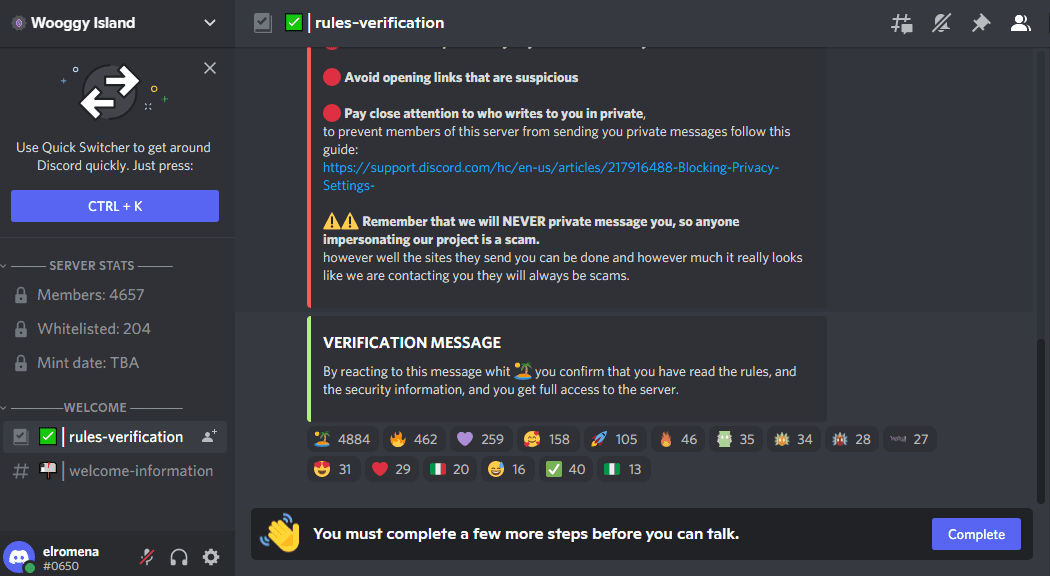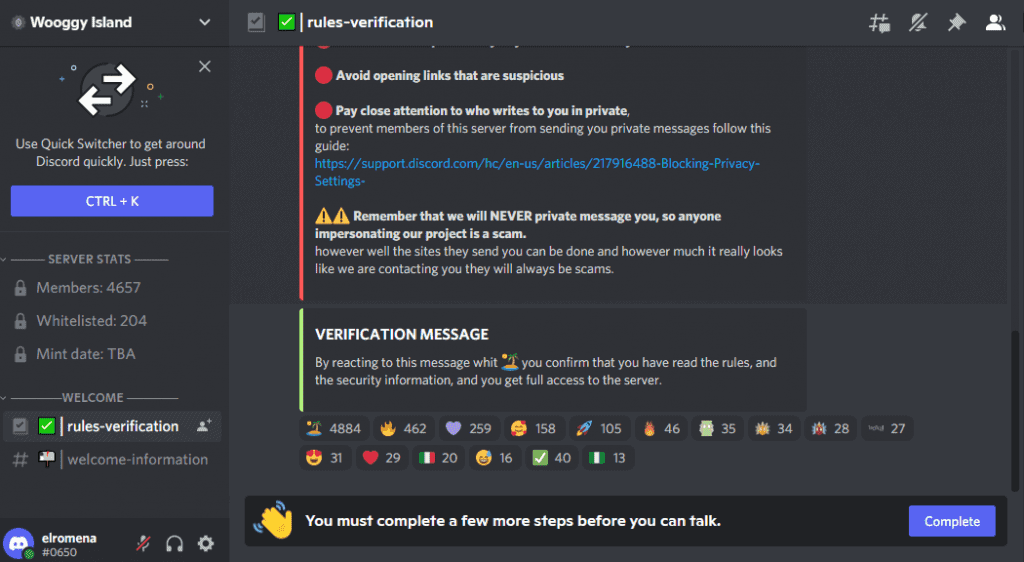 Here is where you might get confused. Imagine joining a quiet server, or you "think" there aren't activities. Don't be deceived; NFT servers are very busy – usually.
Projects often have certain rules you must agree to before joining their Discord channels to prevent bots or spam. Some gateways only need you to click on an emoji to agree to their conditions. Once you've completed that, the different chatrooms appear.
Check out the requirements for getting whitelisted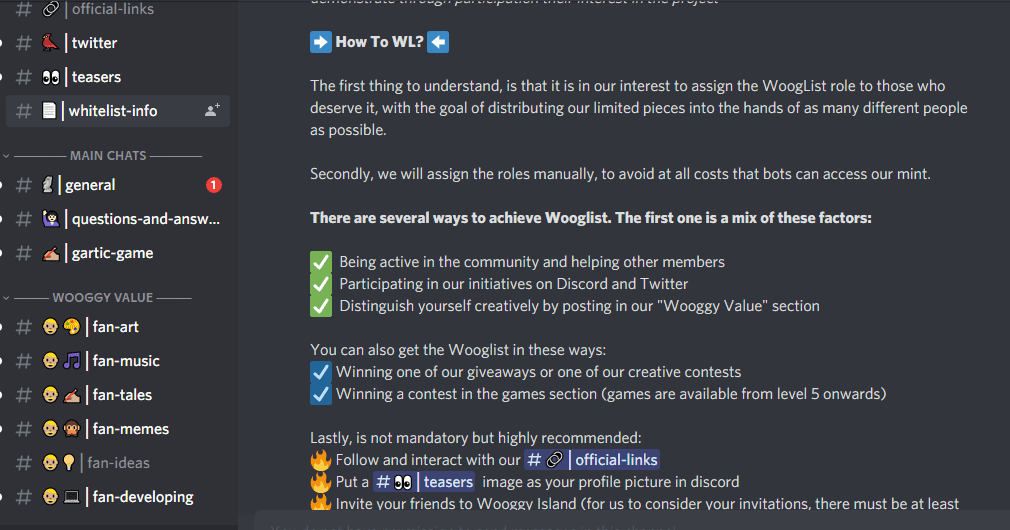 This is where your journey to getting NFT whitelists spots begins. Each NFT project organizes its channels differently, but some common sections include general info/welcome channel, announcements, roadmap, FAQ, whitelist info, general chatroom, etc.
The general info/welcome section introduces you to the community and contains links to every other channel and their overview. You can also find the whitelisting requirement here or a link to the dedicated containing the information. If you don't find it there, then explore the community to find the dedicated channel – usually labeled whitelist info or just whitelist.
The requirements for how to get whitelisted on Discord vary across projects. You could fill out a Google form or invite more members to the project. But recently, NFT project teams now require more community interaction than ever before.
Now, whitelisting requirements usually take the form of
Holding other NFT projects
Drawing fan art
Competing in contests
Sharing memes
Writing stories
Chatting in dedicated sections, including sports, food, cooking, music, etc.
Sharing ideas, etc
Joining voice discussion rooms
The main idea is to increase the Discord engagement activities among its members. The team usually sets up bots on Discord to track your level of engagement or will personally review your contest submissions before deciding whether they want to give you an NFT whitelist spot.
Once you're added to the Discord NFT whitelist, you'll receive a message about it.
Finding NFT Whitelisting Opportunities on Twitter
Learning how to get whitelisted on Discord is vital, but Twitter also holds opportunities. This social media platform is the go-to platform for many NFT artists. However, finding opportunities doesn't come easily and not doing proper research could lead to FOMO.
There are a few things you can do to boost your chances:
Follow as many artists and influencers as possible to keep up with new projects.
Maintain a regular presence on the platform.
Join threads to see what others are saying.
Follow the Twitter accounts of popular NFT calendars.
When you get on Twitter, you will deal with large amounts of information, which could be overwhelming. To deal with that, you can use tools like Tweetdeck to streamline and show only the threads you want. You can even configure it to display specific activities.
Finding opportunities is just half of the process, regardless of your approach. While you can get on lists directly on Twitter, you still need to know how to get whitelisted on Discord.
Grinding on Discord to get Whitelisted Faster
Grinding on a discord server means being as active as possible and is the best strategy to get whitelisted. The goal is to complete the designated projects and meet the requirements set by the team.
However, NFT projects also require genuine community interaction, such as friendly factions and winning competition among members. Most of the time, projects of this nature are kept a little more private and hidden from the public. You might also have to be active on other social handles like Twitter.
That said, you must be a communicator to excel on NFT discord servers. The manner of interaction is also important as being active. Know the platform's rules, follow guidelines, and ask questions when necessary.
Remember, there are a lot of users like you looking to secure a spot. So, the more active you are, the higher your chances of getting whitelisted.
Why are whitelists important?
Whitelists serve two important purposes in any NFT project
To reward early participants and active community members
Whitelists are important because they give early participants access to the NFT Minting process before everyone else. In addition, whitelists provide a way to incentivize active community participation, which is a key aspect of most successful projects.
To prevent gas wars
In general, the longer the waitlist, the greater the chance of a gas war on launch day. For this reason, many NFT projects choose to use whitelists as a mechanism to ensure that only those who have been actively engaged with the project are given access to the NFT minting process.
Through the whitelist, the team can create a timeframe (usually 24 – 48 hours) for their NFT to be minted. This reduces the number of people minting at the same time so as not to cause a spike in gas fees, especially on the Ethereum blockchain. Check out our article on NFT gas fees to understand how they work.
How to get NFT whitelist spots – Final Thoughts
So what does it mean to get whitelisted?
To be "whitelisted" implies that you've completed the processes set by the NFT project team to obtain your ETH address pre-approved to mint NFTs at a predetermined day and time.
Typically, this date and time are provided as a window of time for whitelisted addresses. A whitelisted address may be permitted to mint an NFT at any moment during a set 48-hour period, for example, in some projects.
Getting on a Discord NFT whitelist is not easy. It takes time and effort. But if you're willing to do the work, you'll reap the rewards.