Since the bull run in 2021, many successful NFT artists have emerged with their unique arts. In recent times, creating digital arts is now a profitable venture since non-fungible tokens help add more utility to your work. If you're looking for how to become a successful NFT artist, these steps will help you achieve that.
Let's get started.
14 essential steps on how to become a successful NFT artist
Learn about NFTs
The first step to becoming a successful NFT artist is learning about NFTs. Learn about their origin, how they work, and what they offer. Non-fungible tokens provide more than just digital asset ownership. Several utilities can come with one asset, and NFTs help potential buyers access them.
Conducting proper research on the space will help you discover what's trending, major artists in the industry, and how best to push your art. And there are NFT royalties that help you make more from each secondary sale.
Choose your niche
When you spend some time in the NFT space, you can easily choose an area to specialize in. There are many areas to focus on, including nature, fiction, fantasy, animals, futuristic designs, and more. If you enjoy reading mangas, you can create custom manga-style profile pic collections or create breathtaking nature-themed video clips like Clementmor1.
Ensure you pick a niche you genuinely like and have a profitable market segment. This is important so you don't start changing your pattern later. It might confuse your audience.
Jumping into different niches will also leave you with a scattered audience base, which leads to low engagement, which won't convert when you finally decide to sell your NFTs.
Choose a design format
Now that you've picked your niche, the next step is choosing a design format for your NFTs. While most NFTs on the market are digital arts, there are other use cases for these unique tokens, including music, written content, and more.
You might need some specialized software to help you create the design you wish to showcase.
Software like Adobe Illustrator, Lightroom, and Photoshop are great tools to create images for NFTs. You could also decide to make animations as an art, and Adobe photoshop could help edit your art. Therefore, the kind of art you wish to go into determines the software you should use.
Choose a file format for your art
Now you need a file format, and it depends on the design of your NFT. Below are the various NFT designs and their accompanying file formats
Images: jpeg, png, PSD, pdf, AI, EPS, etc
Audios: mp3, wav, WMA, AAC, FLAC, etc
Videos: WMV, AVI, AVCHD, Mkv, mp4, etc
Create something unique
Once you have chosen your design format, it's time to create something original. The key here is to be creative and think out of the box. Don't copy someone else's pieces of art because they'll look too similar. Instead, try to find inspiration from somewhere else. One way to do this is to create one art piece per day until you have enough pieces to show off.
Build a community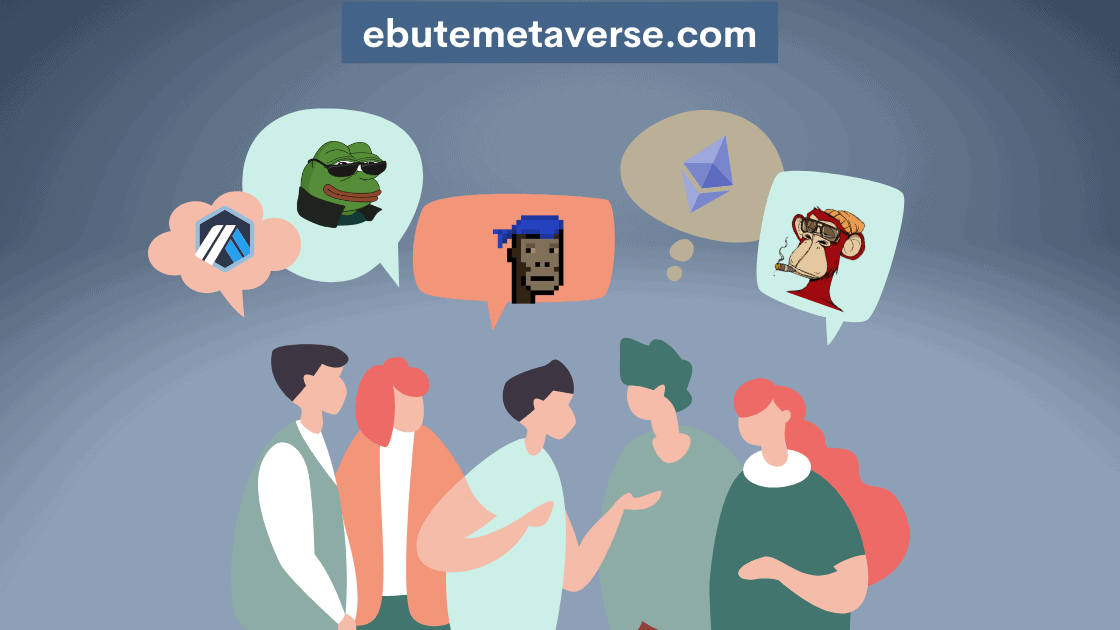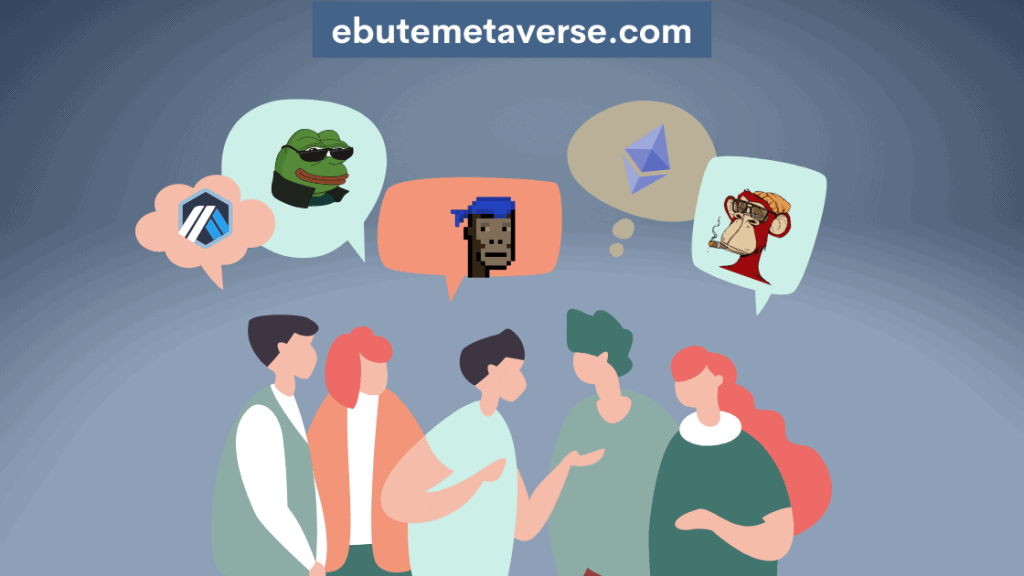 You surely need an audience to like and eventually purchase your digital art, right? The best way is to build a community of loyal fans who love your work. Twitter, Discord, and Reddit are great social media platforms to get started. Simply open an account and start getting those followers. You also need to keep them engaged, so they don't leave after a while.
You can host Twitter spaces, AMA sessions on Discord, giveaways, etc. Don't forget to display your work once in a while, so they know what you do. Basically, you need to engage with them and try to prep them for your ultimate launch. Make sure they fall in love with you as an artist before falling in love with your art.
Join a community
Another way to gain recognition and ultimately become a successful NFT artist is by joining existing communities. Simply search for an NFT community you like, join them, and engage with members. Ensure not to spam them with your project, as they may kick you out without thinking twice. Always provide value to the community, and you'll surely get recognized, ultimately building trust and credibility with your target audience.
Engage with other artists and collectors
The NFT space is all about fostering collaborations and building a strong community where everyone thrives. As such, you should engage and support other artists if you want to get the same support when your art launches.
While big-time artists like Beeple and 3Lau may be difficult to reach, there are other well-established but smaller artists you can follow.
Comment meaningfully on their posts, share or retweet their content, send them direct messages, and build a connection. This is especially helpful when you're creating a 1of1 as they may introduce you to one or two collectors who might purchase your NFT when you launch.
Display your NFT for sale
Now that you've built a community of fans, artists, and collectors, it now time to display your NFT. First, you'll need to learn how to set up a MetaMask wallet and then find the right marketplace for your NFT.
A variety of marketplaces cater to different types of NFTs, from artworks to video clips and Tweets. Some popular options include Opensea.io, Rarible.com, NiftyGateway.com, SuperRare.co, etc. Check out our comprehensive list of the best NFT marketplaces.
Offer more than just your artwork
As mentioned earlier, most people will buy your NFT only if they see something unique about it. So make sure you offer more than just your artwork. For example, you could add a story behind it, a personal message, or even a short animation.
This way, buyers will have a reason to buy your NFT instead of simply buying another piece of art.
Launch your NFT at the right time
Finally, you must always consider launching your NFT at the perfect moment. If you don't, you risk losing potential buyers due to bad timing.
For instance, many people tend to buy collectibles during holidays or special events. Such occasions usually attract lots of attention and increase demand for your NFT. Thus, you should plan ahead and release your NFT at these times.
However, you shouldn't wait until the last minute either. The longer you wait, the less likely buyers will be interested in your NFT.
Promote your NFT
Once you've launched your NFT, you must continue promoting it. While this might seem tedious, it's actually quite simple. All you have to do is keep posting updates about your NFT on social media (e.g., Twitter, Facebook, Instagram), engaging with others, and sharing relevant links.
You can also create a bot that automatically shares your NFT news if you're using Telegram.
You can use any of the above methods to promote your NFT. However, remember that some ways work better than others. In particular, posting on social media tends to produce higher engagement rates than sending direct messages.
Be consistent
Whether as an NFT creator or anything, whatever you plan to do, it's important to be steadfast. Let your target audience identify your work when they see it. Once you've created your unique pattern, make sure you continue to follow that pattern for a very long time.
Even if you wish to divert into something different, it shouldn't be all of a sudden; make it gradual. Being inconsistent makes your target audience easily fed up with you and your arts. You should be regular for at least six months before deciding to diversify.
Don't give room to discouragement
You should have at the back of your mind that success in any business doesn't come overnight. The day you plant a seed is not the same day you begin to reap the fruits. It takes a lot of hard work, perseverance, and self-encouragement to make it in any business.
You're sure to encounter many obstacles on your journey to success as an NFT creator. However, it's essential to know that the moment you begin to give room to discouragement, your downfall sets in. The more you persevere, the more creative you become in creating something unique.
What makes an NFT project successful?
When thinking about what makes an NFT project succeed, the first thing that comes to mind is its uniqueness. This means that you need to create something that no one else has ever made before. Your NFT also needs to have a deeper meaning or utility.
To ensure that your NFT is both unique and meaningful, you'll need to put in a significant amount of effort. After all, you want to create something that people will appreciate and enjoy.
Another key factor is how well you market your NFT. If you don't market your NFT, nobody will know about it. Also, if you don't get enough exposure, there won't be much interest in buying your NFT.
Finally, you need to focus on building a community around your NFT. People who are part of your community will help you build awareness for your NFT. They will also buy your NFT because they feel connected to you.
What are the most common mistakes NFT creators make?
There are several common mistakes that NFT creators often make. These include:
Not having a clear vision
This is perhaps the biggest mistake that NFT creators make. Without a clear vision, you may end up doing things that don't align with your goals.
For example, let's say you want to start an online store selling handmade goods. But instead of focusing on this goal, you decide to sell other products such as clothing or accessories. This could result in losing money while making little progress towards your original goal.
Failing to establish a community around their NFT
If you don't have a community, then you're unlikely to gain traction. A community engagement helps you spread awareness about your NFT and encourages others to join your community.
Also, members of your community can provide feedback regarding your NFT. This allows you to improve your NFT based on user experience.
Making poor decisions regarding the price of your NFT
When setting the price of your digital art, you need to consider various factors, including the gas price for minting, the time needed to develop the type of artwork, and the value of the work itself.
It's important to set a reasonable price so that you won't lose money by producing your art collection. On the other hand, you shouldn't set too high a price because it might discourage collectors from purchasing your NFT.
Trying to sell too soon
Another problem that hinders digital artists from becoming successful is trying to sell their art too soon. Note that not everyone wants to purchase your NFT right away. Some people prefer to wait until they find the perfect piece of art.
Therefore, you should allow your NFT to mature over time. In addition, you should also offer discounts to those who purchase early.
Failing to consider the legal aspects
You need to understand that creating an NFT involves risks. For example, if you use the copyrighted content without permission, you could face legal consequences. Therefore, you need to carefully review any terms and conditions associated with using third-party services.
How to overcome these problems?
Fortunately, there are ways to avoid some of the pitfalls mentioned above. Here are some tips that can help you become a successful NFT creator:
Have a clear vision
Before starting your NFT project, you must define what you want to achieve. You should be able to clearly articulate why you want to create an NFT.
Establish a community
The best way to get started is to identify potential users of your NFT. Once you've identified them, you can invite them into your community.
Set a reasonable price
Before launching your NFT, you need to determine how much you expect to earn per unit sold. It's important to keep in mind that not all buyers will pay the same amount.
Consider the legal issues
As mentioned earlier, creating an NFT involves certain risks. To minimize these risks, you need to make sure that you comply with the law.
Know the right time to sell
To maximize profits, you should only launch your NFT when the market demand is high. However, you should also take into account the fact that not every collector has the same budget.
Conclusion
To become a successful NFT artist, you need to follow the outlined steps. By doing so, you'll increase your chances of success. Remember that the most important thing is to have fun while creating your NFT. Ensure to engage with your community as well.