Best NFT Creator App for Android – Top 12 [Updated]
You don't need to have professional coding or design knowledge to create NFTs. The best NFT creator app for Android allows you to do that. Since there are so many options, you might experience difficulties figuring out the best apps.
SketchAR is the best NFT creator app for Android. It allows you to draw NFTs and convert images to NFTs. It automatically lists your work on OpenSea when you earn the title 'Creator of the Week.' Other NFT creator apps on Android include NFT Maker Maker, GoART, and 8bit Painter.
We've outlined some of the best NFT creator apps for Android to help your NFT journey. These apps are easy to use for NFT professionals or if you're just starting with NFTs. You can also check out our articles on creating NFT art without coding or the top free NFT generators for more insights on this topic.
Top NFT Creator App on Android
Some of these apps require a subscription, while others are among the best apps to create NFT art for free.
1. 8bit Painter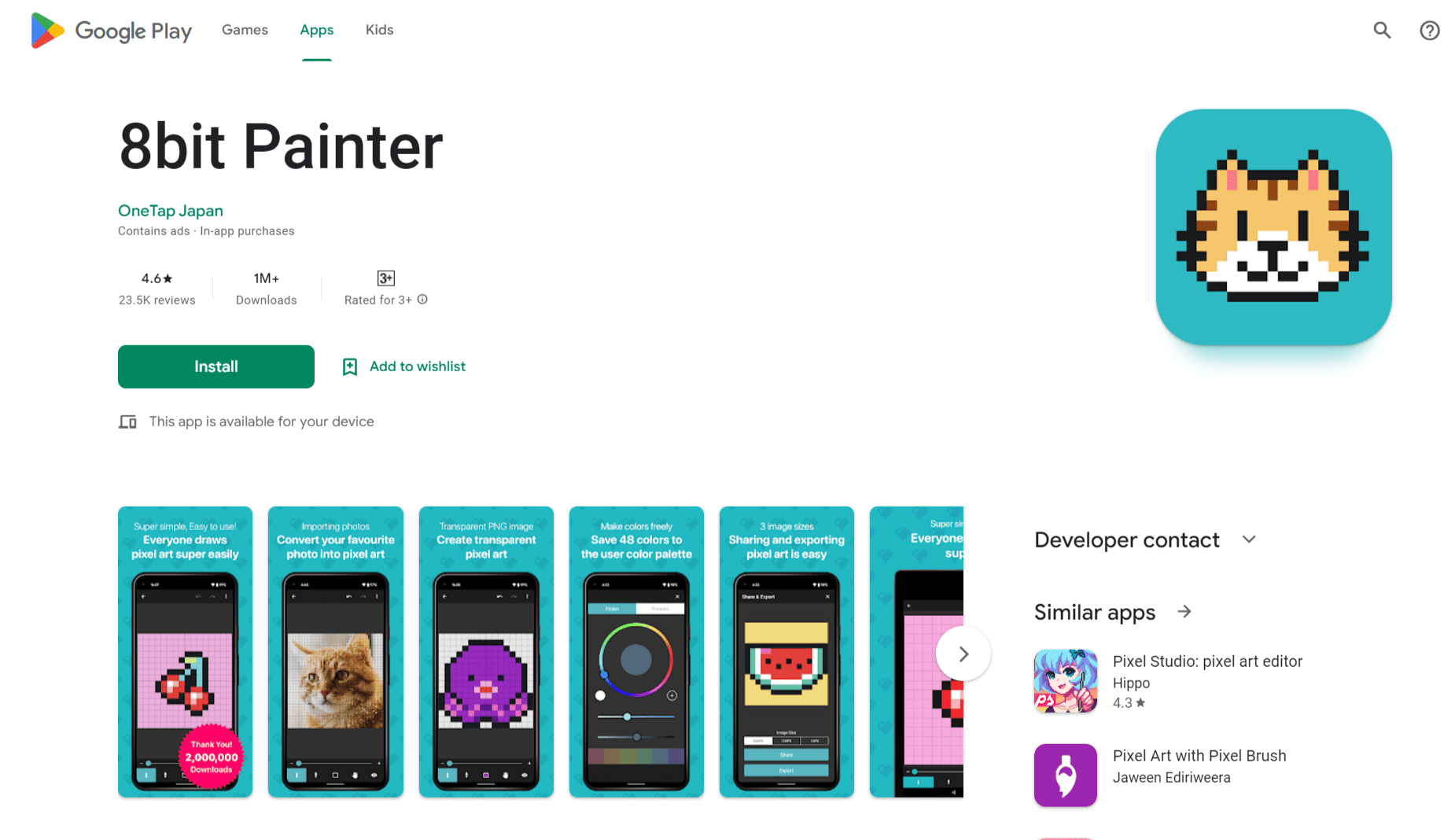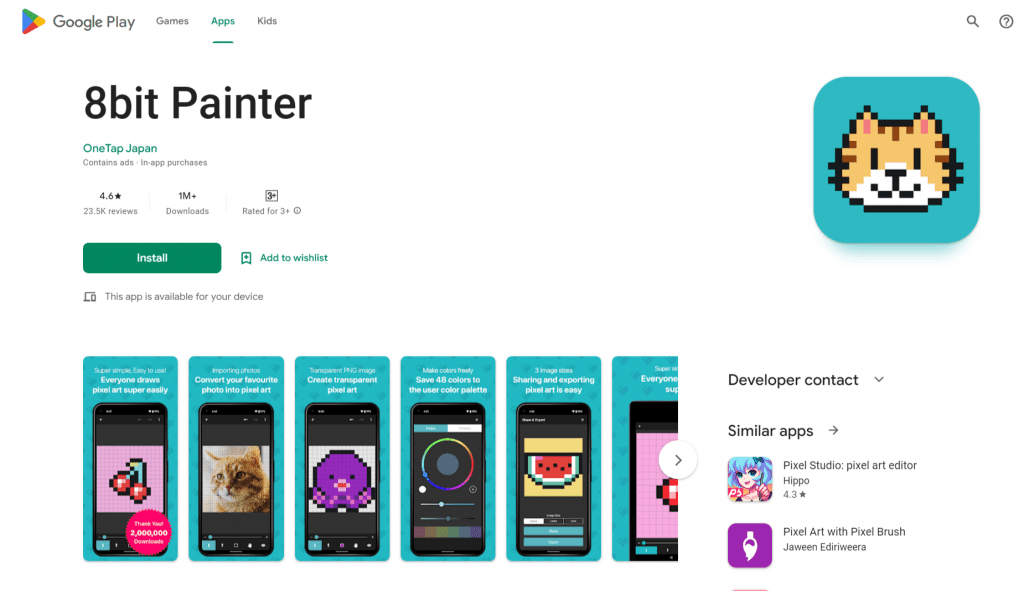 8bit painter is an app that allows you to create NFTs that is styled like a pixel image. Pixel-styled NFTs are one of the most popular NFTs you can find. And 8bit painter is considered one of the best NFT creator apps for Android used to create pixelated NFTs.
It has many styles, sizes, and color palettes that you can apply to your drawing. It also allows you to convert any image into an 8bit pixel picture. 8bit painter also has an easy 'export' feature that makes instant preparation of your NFTs possible.
To create a new NFT, you need to select a canvas size from the available range sizes between 16×16 and 160×160. Using a small canvas size is best if you are creating your own art. However, if you prefer converting an imported picture into pixel art, you should use a large canvas size instead.
Features
Easy-to-use tool for creating pixel art
SNS icon creator
User Color Palette can save up to 48 colors
Transparent PNG and PNG are the support image formats
Allows art export to Google Drive and Dropbox.
You are required to pay $15 every month.
2. SketchAR
Another one of the best NFT creator apps Android users can use to make their own NFTs. With SketchAR, you can create, explore, and even sell unique NFTs. Although there are a few templates, you can convert your artwork into an NFT free of charge. The app features a guide that teaches you to best use it.
SketchAR uses both AI and AR technology – the AR technology allows you to convert any surface into a canvas. Besides the guide for using a canvas, the app also provides you with courses for drawing lessons. SketchAR has its own marketplace where you can sell or buy NFTs created using the app.
The SketchAR platform deducts 5% of the amount you make from your first sale. Subsequent sales on the platform will only get a 1% deduction. The funds from the deductions are all collated and stored in the SketchAR savings wallet. From there, they are used to support various NFT creators in various parts of the world.
If your work earns you the 'Creator of the Week' title, it will be automatically posted on the NFT OpenSea marketplace.
Features
Drawing tool for creating NFT art
Convert photos into NFTs for free
Convert any surface into a canvas
Tutorial/guide feature that teaches you to use the app
3. NFT Maker – Crypto Art & Metaverse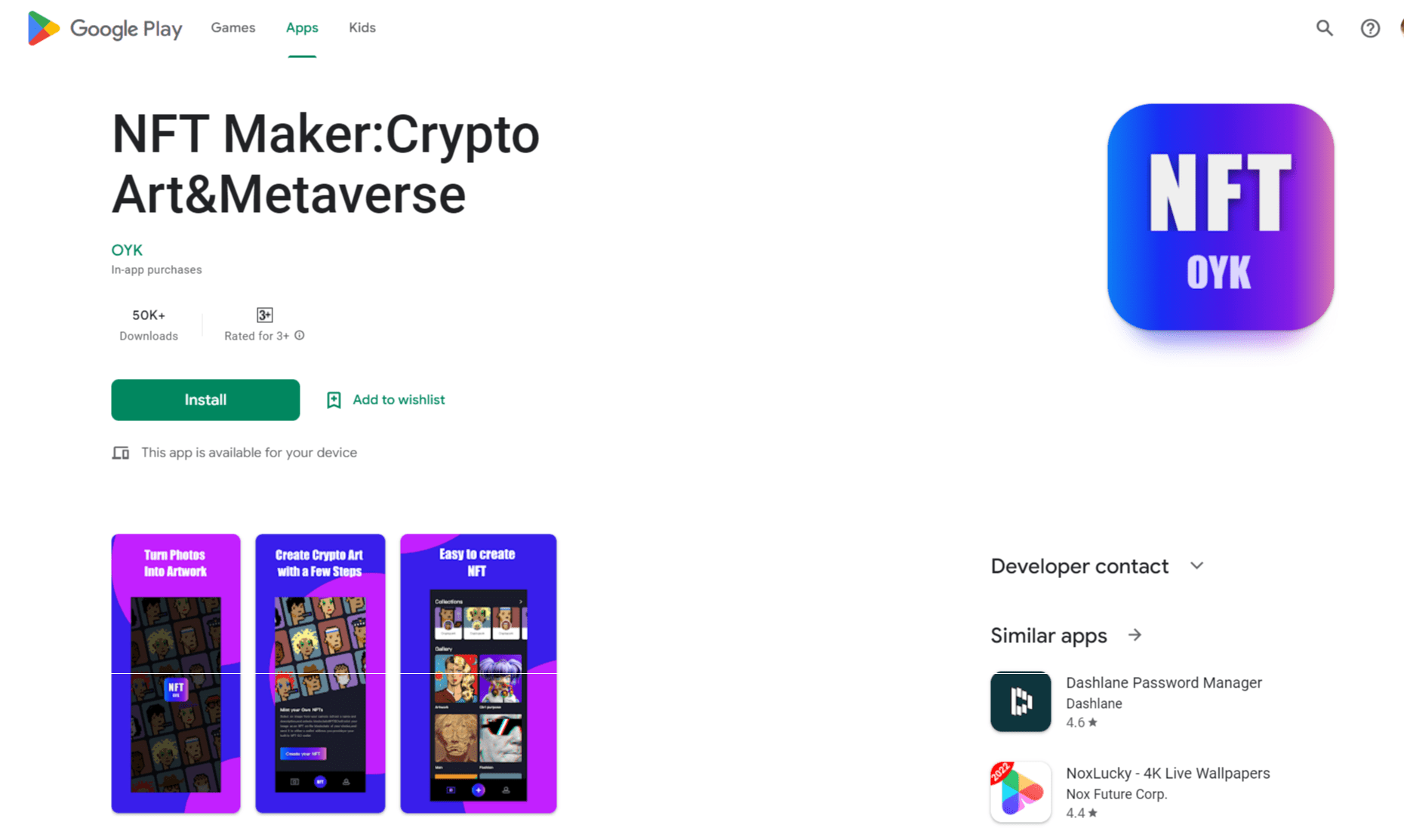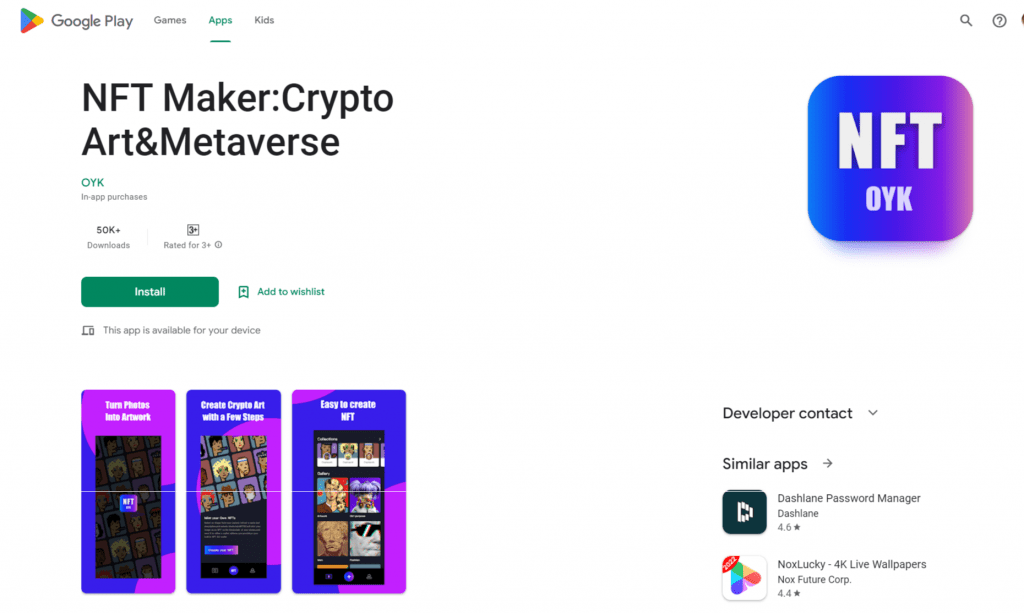 NFT maker is another NFT creator app allowing free creation of NFTs on Android. It is popular among NFT creators who can't afford paid subscriptions. Most reviews on the app are good, and its Google Play Store rating is 4.2. An easy-to-use interface allows you to convert images into NFTs, and there are many new templates.
Where Can I Promote My NFT for Free?
NFT maker allows you to send NFTs to other people and also receive from them within its community. You can also manage all your NFTs from a safe wallet. The AI technology in NFT Maker allows it to convert images to paintings comparable to the work of pros. So, your art could appear like those of famous painters like Picasso.
Features
Creates NFTs from photos
NFT Maker community for sending and receiving NFTs
One safe wallet for managing NFTs.
4. GoART
GoART is another one of the best NFT creator apps for Android. It is an app that uses AI incorporating image classification technology, which enables you to convert images into NFTs. It also has functions that allow you to mint, create, and sell NFTs.
An additional feature on GoART is a function that lets you print your artwork from within the app. You can choose to print it on a T-shirt, wallpaper, or photo portfolio. It also includes an 'export' function that allows you to export images that don't exceed 8MPs.
GoART has a few free features, but you can't access all of its features without a premium subscription. To use every feature of GoART, you must subscribe to its premium package. The subscription for more elements ranges between $1.74 and $35.41.
The Ultimate NFT marketplace list: best places to buy and sell NFTs
A new BTF-related feature has been added to the app, increasing the efficiency of minting NFTs. This makes the entire process easier. You can then post the art you create on platforms like OpenSea, SuperRare, Axie Infinity, or other marketplaces for NFTs. GoART is also considered among the best free NFT creator apps for Android.
Features
Converts images into NFTs
Export HD images of about 8MPs
Printing NFTs on wallpapers, T-shirts, or photo portfolios
5. NinjaFT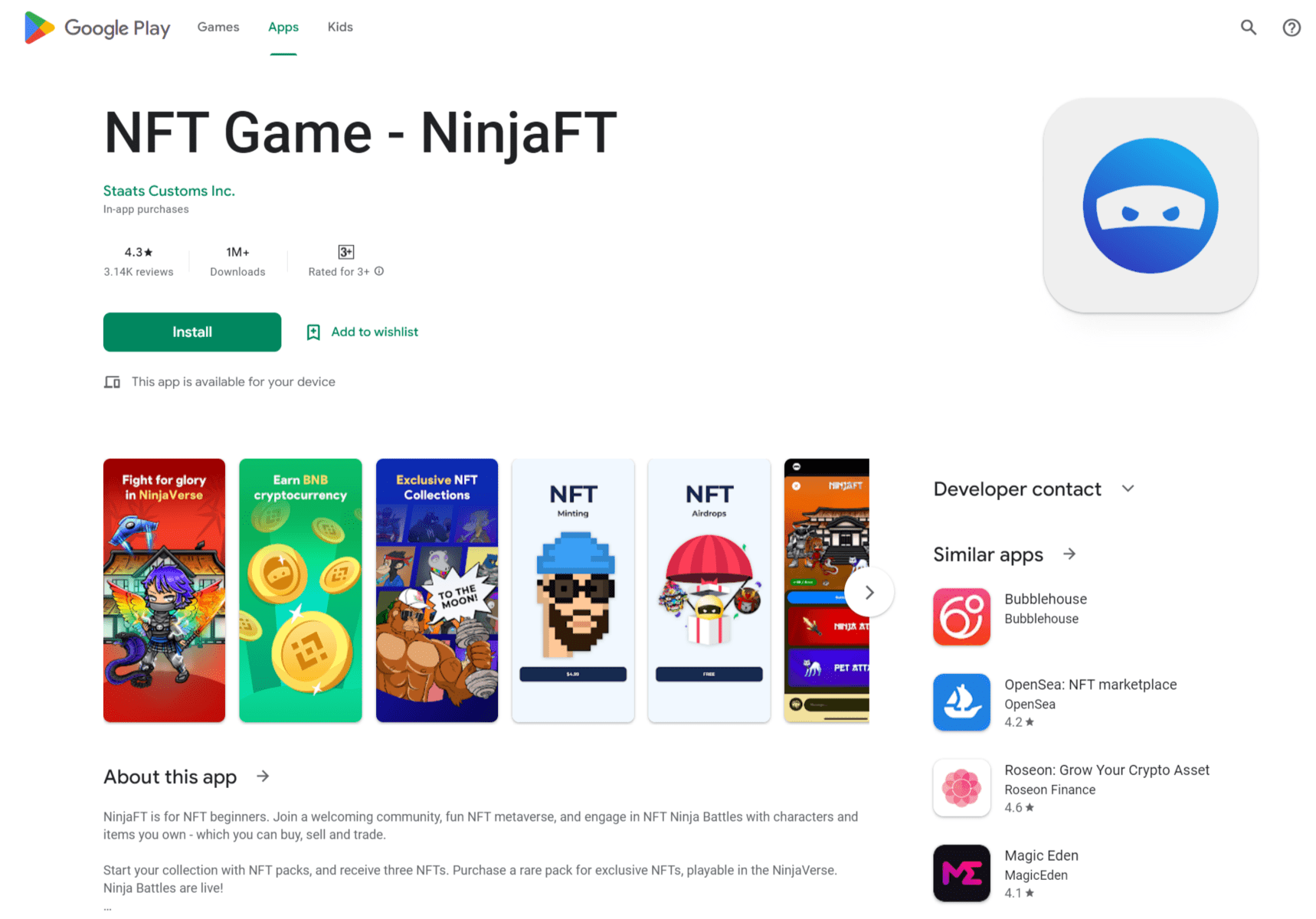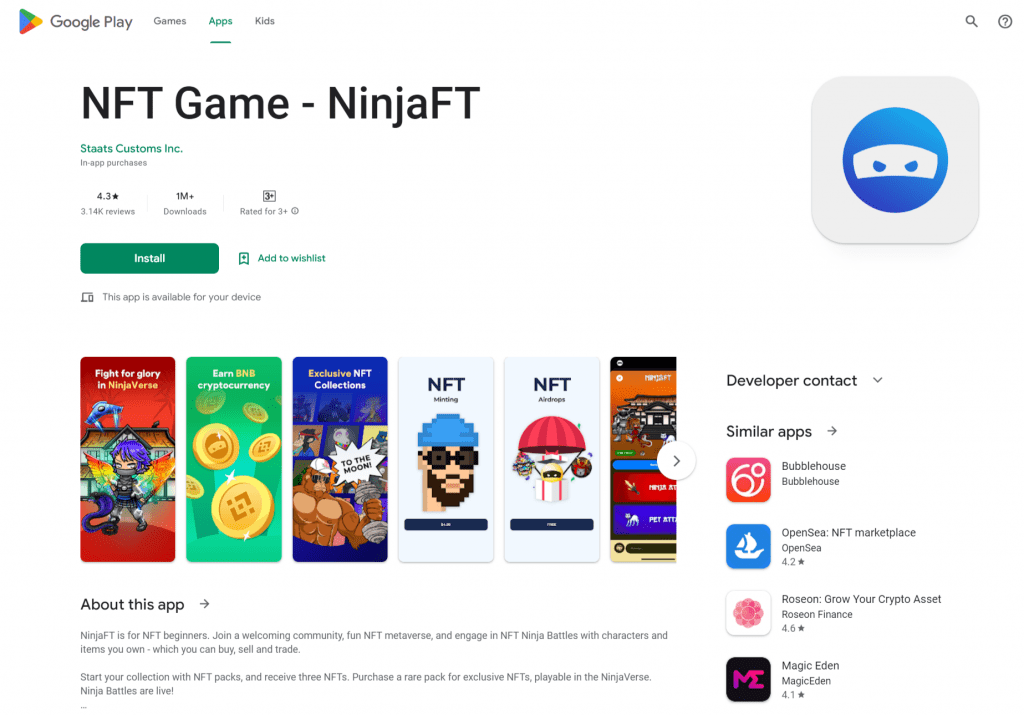 NinjaFT is another NFT creator app on Android with which you can build NFTs of your own. The app has dozens of beautiful graphic templates from which you can select as you create your own NFTs. The app also has a widget function in it that allows you to animate your art or designs.
You can create your own NFTs easily because of the numerous available templates. The templates in NinjaFT are made with graphics of high quality to help you produce high-quality NFTs. The app features community support through Discord and free daily airdrops.
Features
Easy-to-use app due to simple UI
Can animate your art
Mint and buy option for NFTs
6. Pixel Studio (Pixel Art Editor)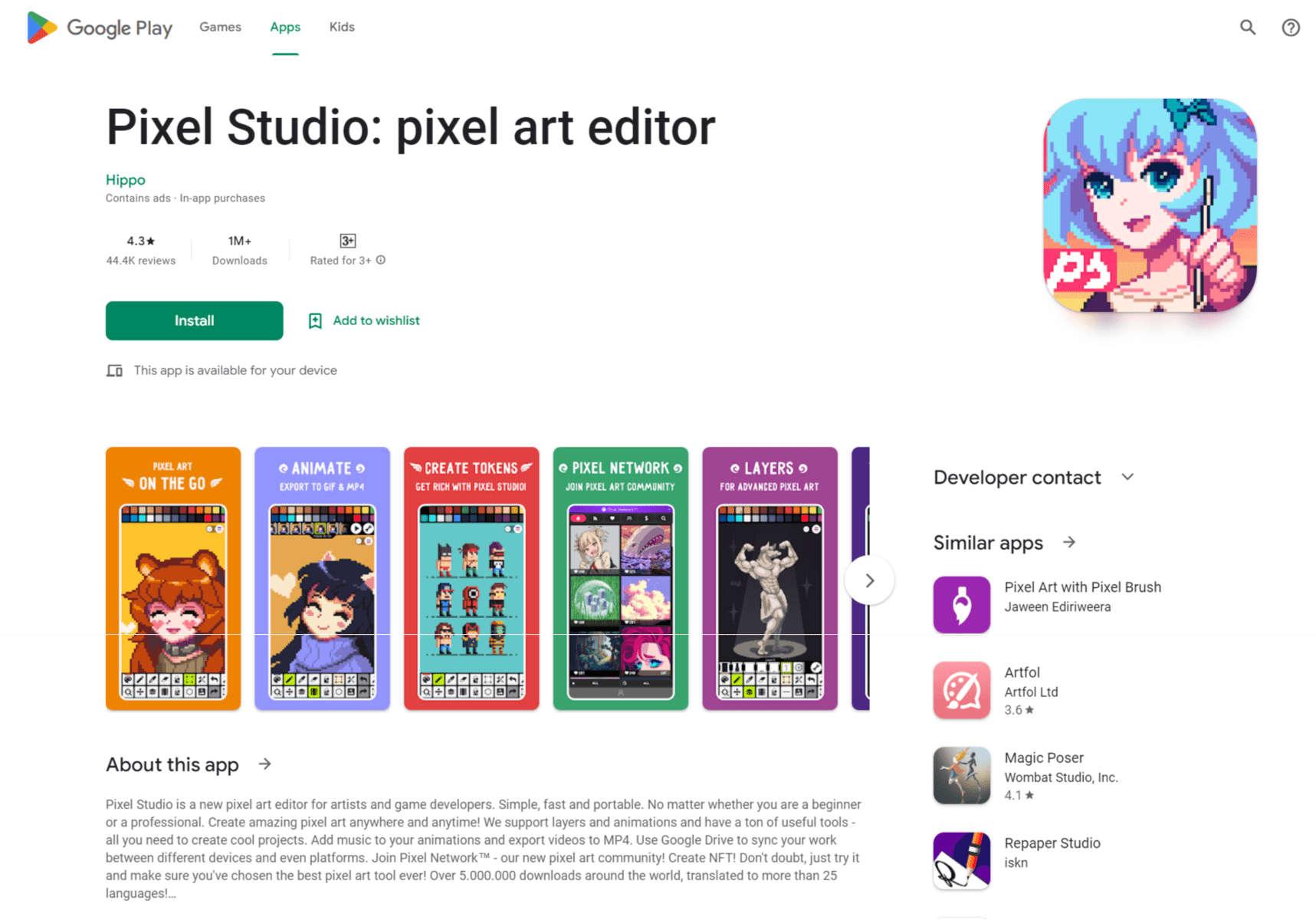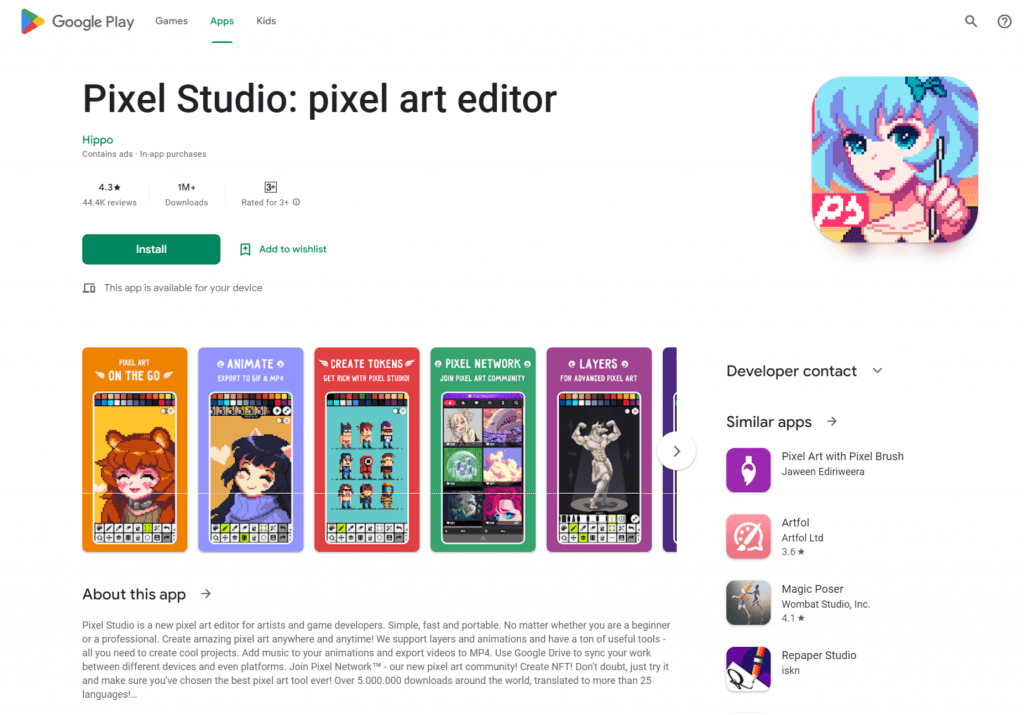 Pixel Studio is a fast, portable, and simple tool for generating NFTs among game developers and NFT artists. It qualifies to be in the list of best NFT creator apps for Android. It has a variety of features and an intuitive interface that allows you to create cool NFT projects.
The app is good for both pros and beginners and can be used anywhere and at any time. It also has a function that you can use to make your art piece come alive. Pixel art editor also allows you to add sound effects to your NFT creations.
How To Transfer NFT To Another Wallet [Step-by-Step]
The app also includes an export function that you can use to share your videos as an MP4 file. Many of its features are free, which qualifies it as an NFT creator app for free. But, you can also subscribe to gain access to premium features.
Features
Creation of frame-by-frame animation
Export NFTs as MP4 videos
7. Dotpict
Another great app for creating pixelated NFTs, Dotpict, allows you to create pixel art. The app contains 16 color palettes and also allows you to create animations. Furthermore, you can follow other artists for more inspiration and also share your own work.
In fact, Dotpict is not exactly focused on crypto or NFTs. Still, you can convert the art you create into NFTs, and its simple UI makes it an easy-to-use NFT creator app on Android.
Features
Animation creation
Convert created art into NFTs
8. NFT Maker Metaverse Art Create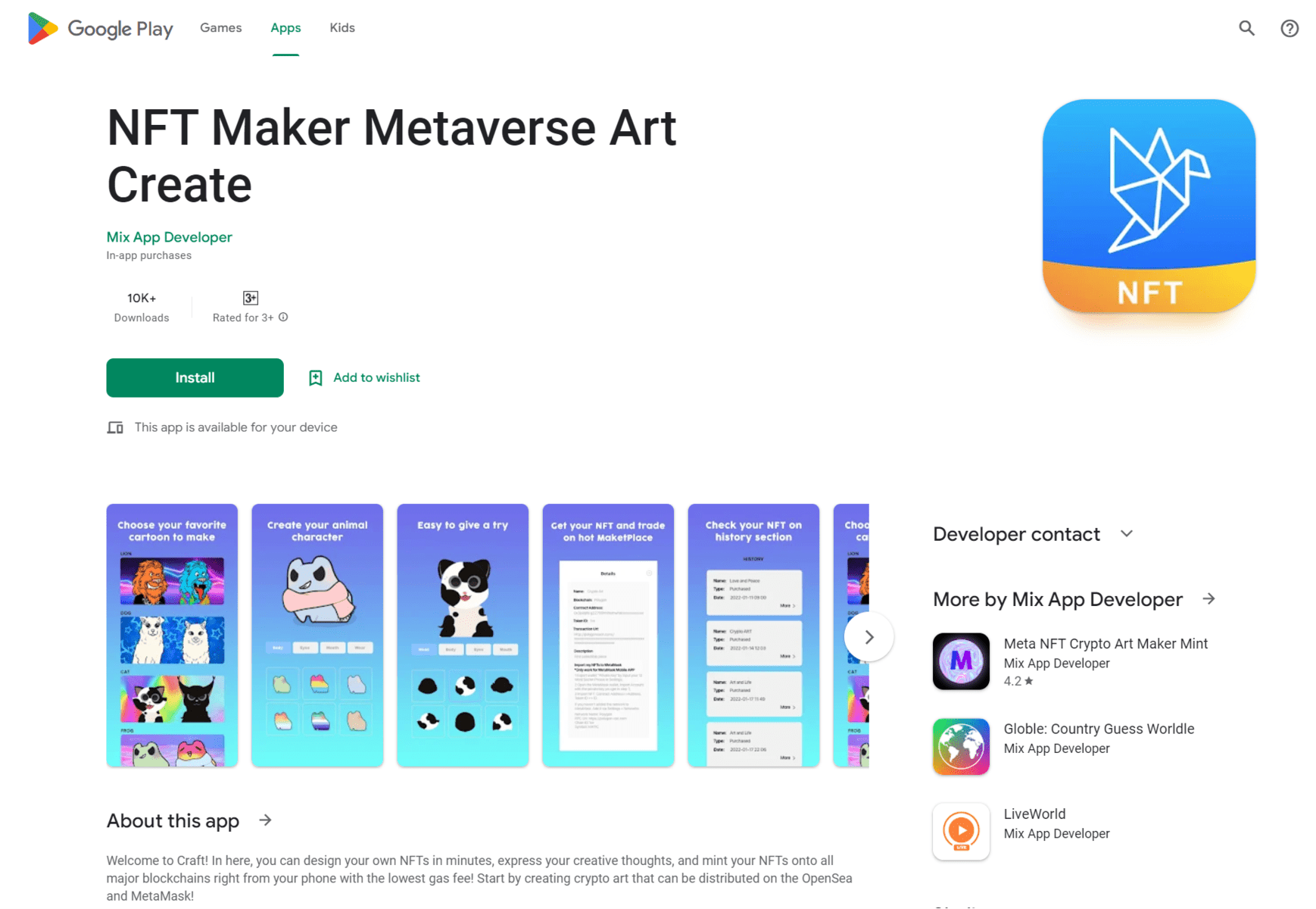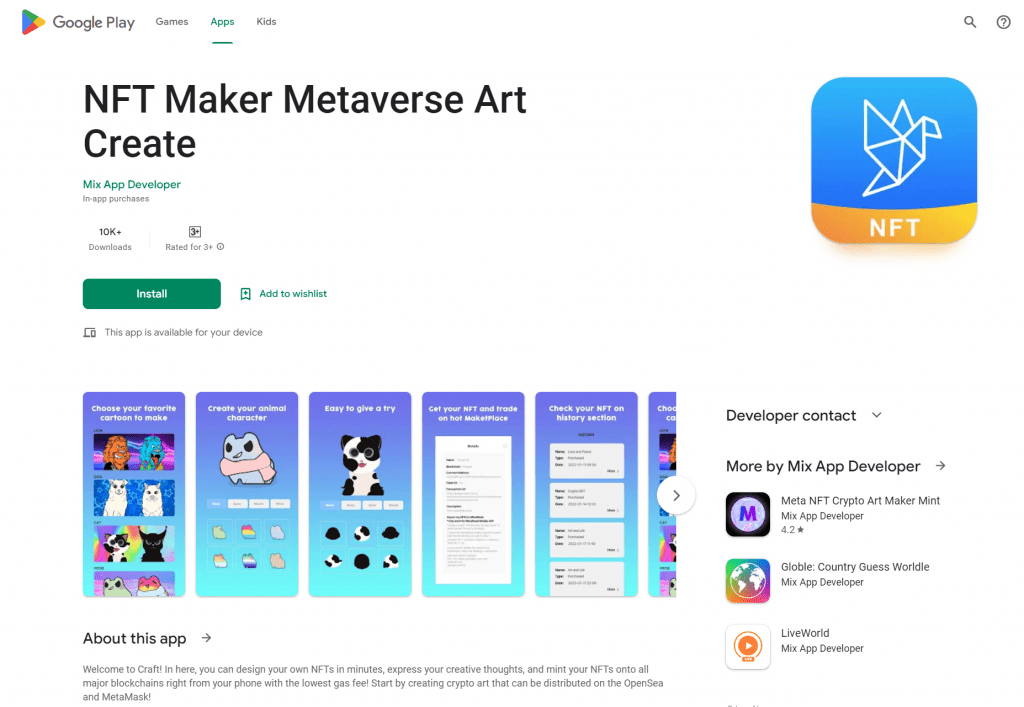 The NFT Maker Metaverse Art Create is an android app that allows you to select an animal to create an NFT. First, you need to choose an animal and then pour in your creativity to turn the animal into an NFT. The app allows you to mint the NFTs into all the major NFT blockchains when you are done.
NFT Maker Metaverse Art Create is a relatively new app for creating NFTs and includes new templates.
Features
Convert animal pictures into NFTs
NFT templates for easy art creation
9. Pixel Art With Pixel Brush
Pixel Brush is one of the best free NFT creator apps for Android. In fact, it is one of the leading apps used among creative artists for their work. The app also functions as a pixel art creation studio which you can use to create pixel art.
Pixel brush also includes a function that allows you to export and import images from your phone's gallery. You can demonstrate your creativity by tweaking an image to create something unique. Pixel Brush is one of the best apps to create NFT art for free, and ads don't pop up.
Features
Support from community
Export and import photos from the phone gallery
10. Dream by WOMBO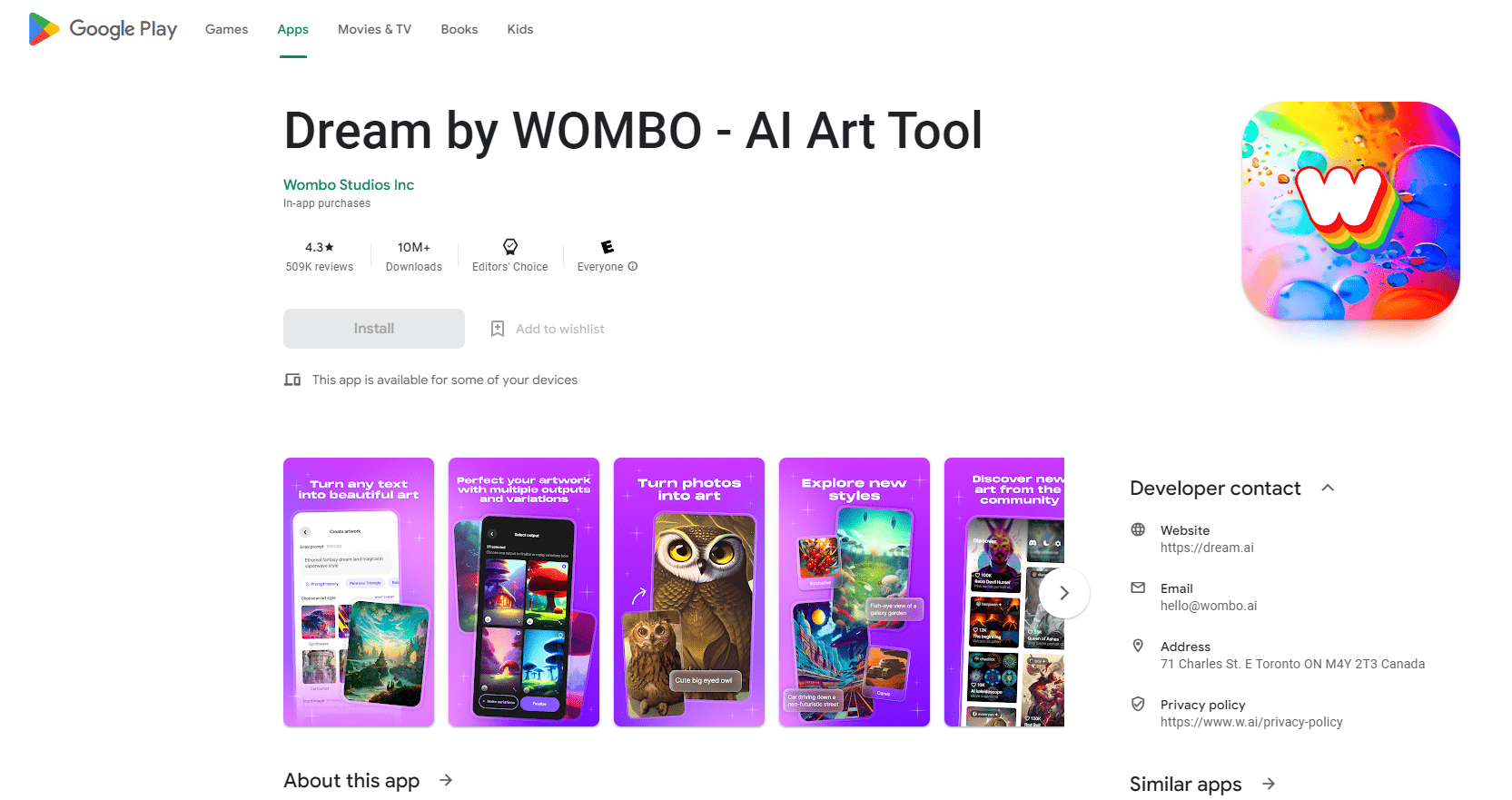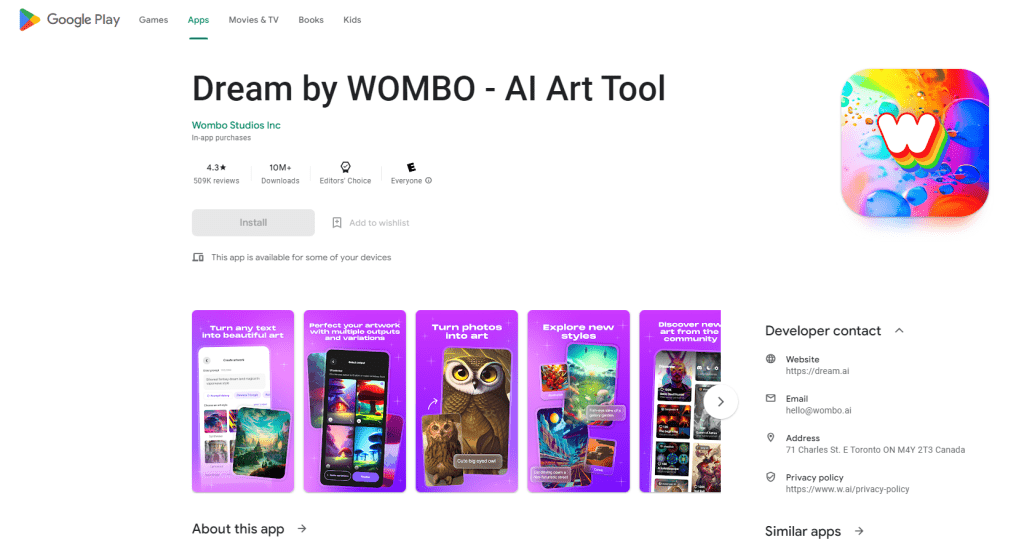 Dream by WOMBO is another fantastic AI-based NFT creator app for Android. This tool requires minimal resources to work but produces magnificent results. Its slogan, "High-Quality Artwork in Seconds," says it all.
All you need is to think of what you want to draw, enter your text prompts, choose your style, and wait for the magic to happen. The resulting images are nothing short of amazing.
Features
Comes with 42 art-style options, including flora, meme, realistic, HDR, and more.
Optional input images serve as references for the final output artwork.
Six prompt text options, like sunset clips, never-ending flowers, groovy time, and more.
Customizable prompts that allow for the creation of unique art.
Allows you to toggle between black and white background themes.
Produces unique 1of1 designs, making every output genuinely one-of-a-kind.
Pricing: Free
11. StarryAI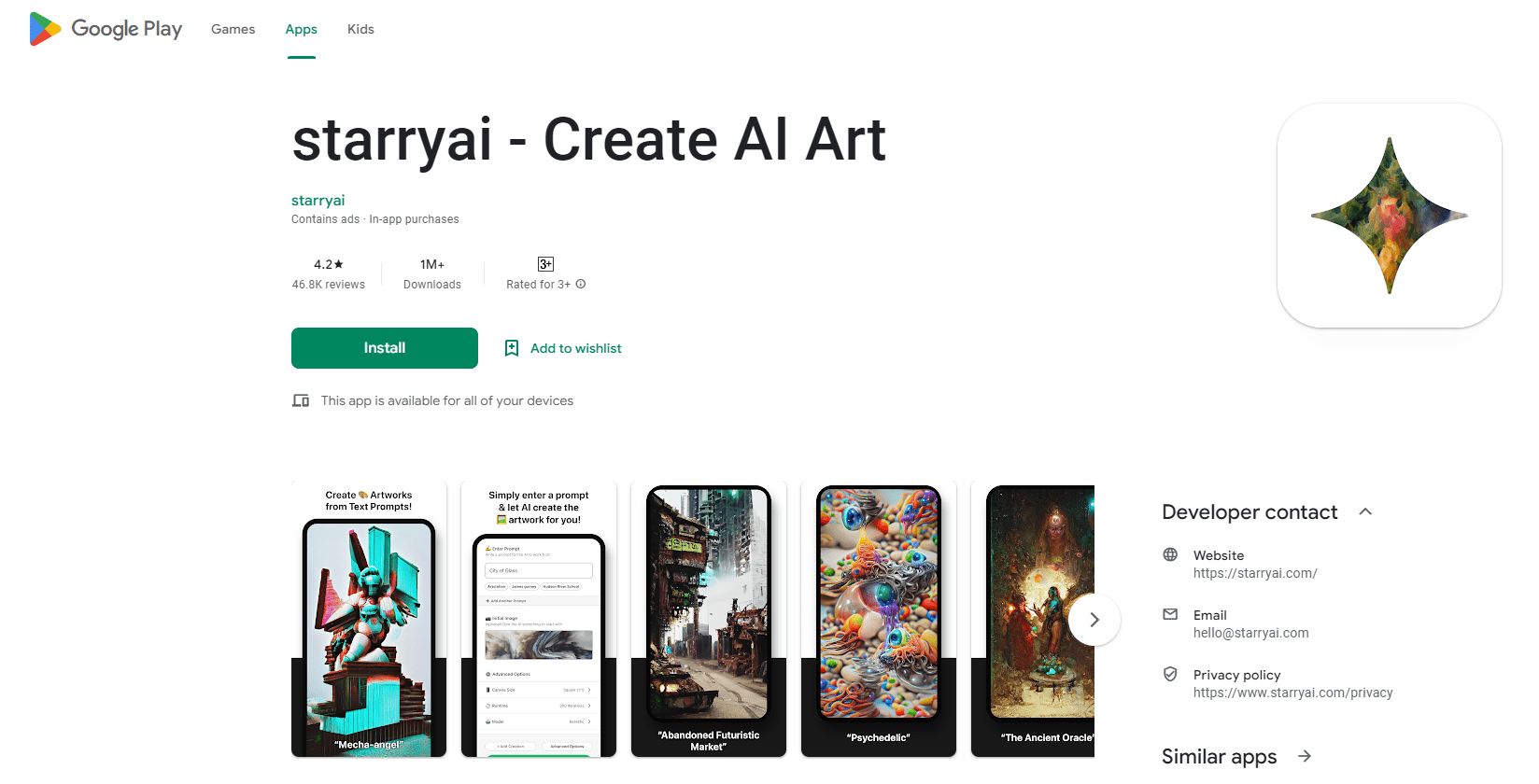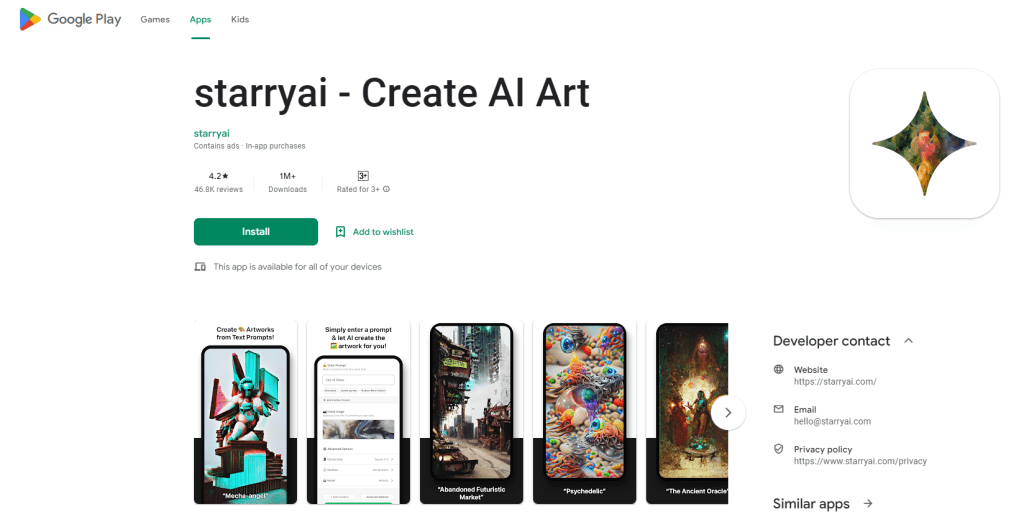 Compared to other NFT art-making Android apps, StarryAI doesn't require much human intervention. Instead, it uses a machine learning algorithm to process photographs and generate the best outcomes.
StarryAI users get complete ownership of the images they create. This ownership makes it convenient for personal and professional use. While Hotpot.ai and other NFT creation applications may be more advanced, StarryAI's AI still outperforms many others.
StarryAI operates on a monthly subscription model. However, if unsatisfied with the service, you may discontinue use and request a refund.
Features
Automatic AI art generation
Text-to-image AI
Original NFT artwork
Pricing: Free version available (In-app purchases: Starry AI 1 Month Pro: $11.99, 40 Credits Pack: $15.99, and 40 Credits Premium: $7.99)
12. SuperMe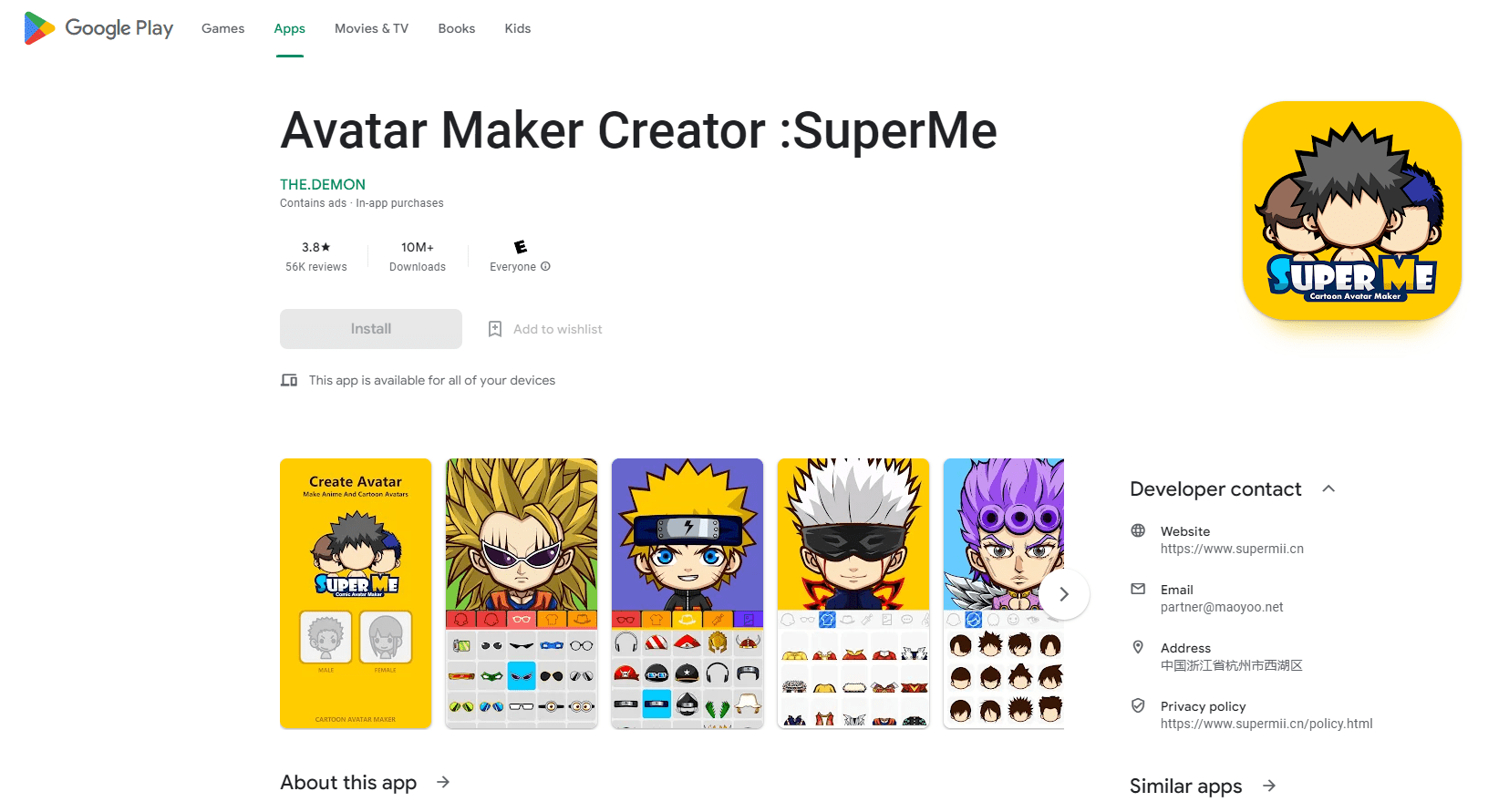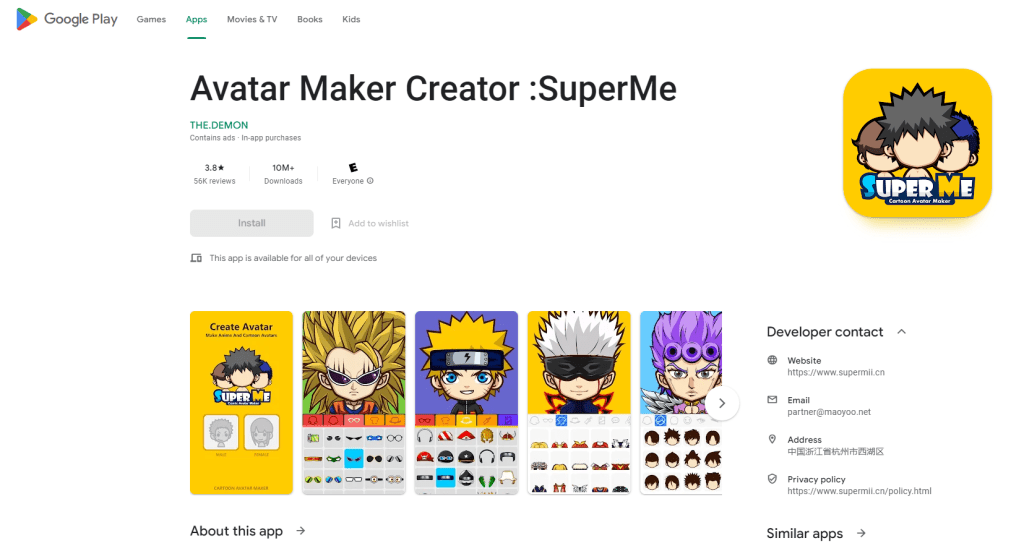 SuperMe is not an NFT creation app per se. Instead, it is a handy tool for building your very own animated avatars. However, downloading it allows you to imprint the SuperMe avatar onto the NFT.
Since many modern NFT enthusiasts prefer cartoon avatars, SuperMe is an ideal option if you're looking to create your own avatar and use it as an NFT. You have complete control over your avatar's facial expressions, callouts, custom backdrops, and attire as you create it.
Once created, you can download your avatar and mint it as an NFT on Arbitrum or any other blockchain. Moreover, you can install animated avatars to alter the background of other applications.
Features
Male or female avatar selection
Personalized faces, hairstyles, and expressions for unique cartoon expressions
Ability to convey emotions through avatar's facial features
Customizable skin, hair, and clothing colors
Various accessories, such as masks, hats, glasses, hairpins, clothing, headwear, wings, horns, and tails
Custom text option for endorsement purposes
Rich custom background feature for creating cartoon badges or community logos
Social media integration for updating avatars on Facebook, WeChat, WhatsApp, Twitter, Instagram, Pinterest, TikTok, and LinkedIn
Option to save and share avatars via email, SMS, Bluetooth, and social networks
Community of nearly 10 million users for sharing and getting feedback on cartoon avatar creations.
Pricing: Limited Free (In-app purchases are available)
Choosing the Best NFT Creator App for Android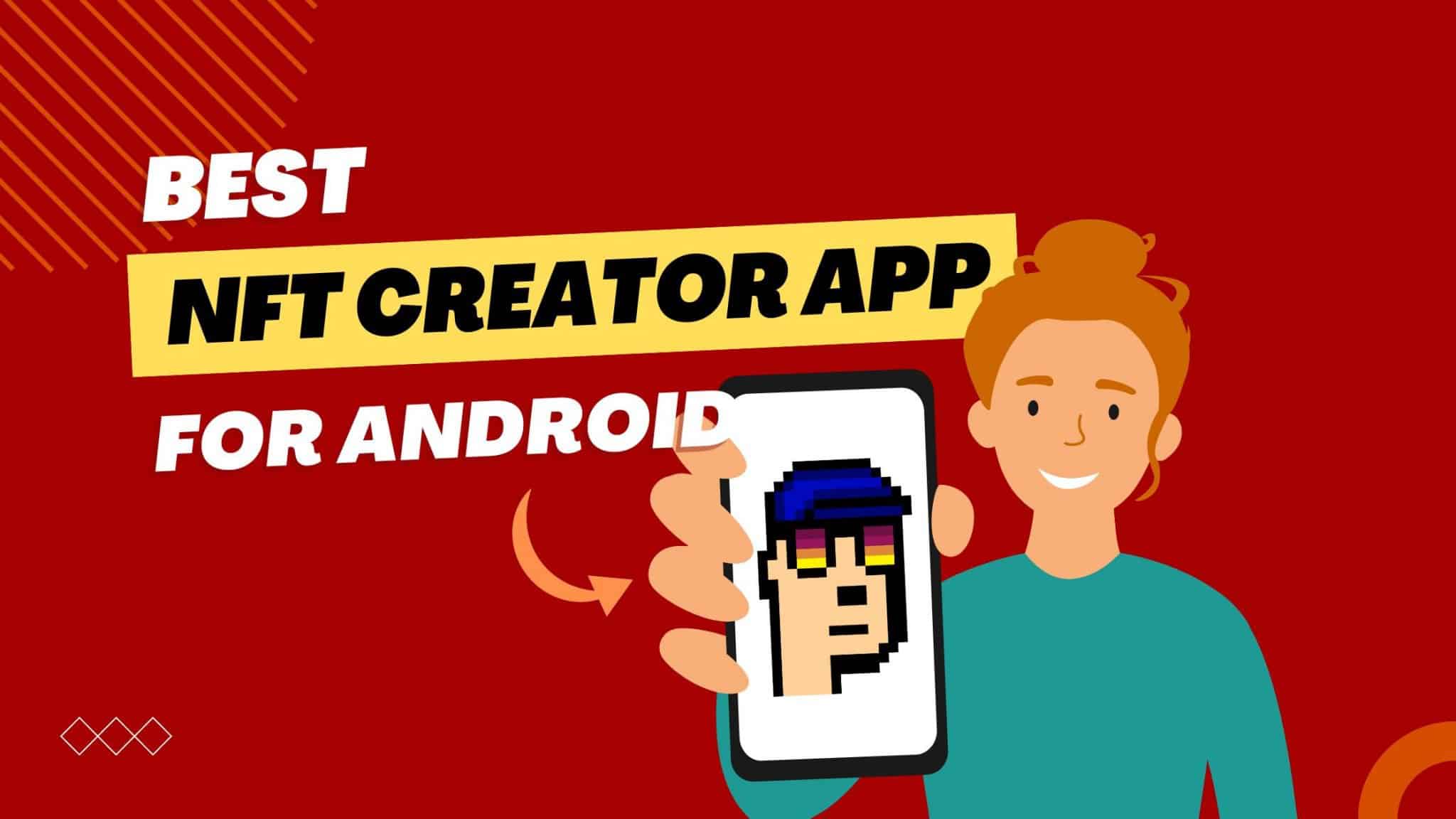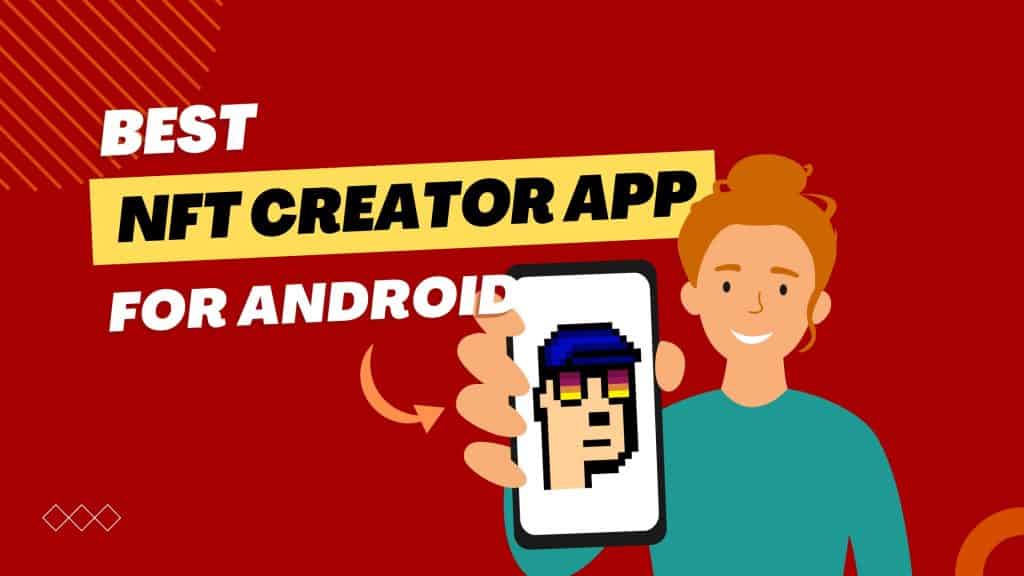 The following are criteria for determining the best NFT creator app for Android you can use;
Editing Capacity
The app has to have an editing capacity that will meet your needs. The best that most apps have to offer is basic color grading. Meanwhile, there are apps that allow image manipulation. Apps that let you manipulate your image are the best for creating unique art.
Templates and Tools
Templates and tools available in NFT creator apps make your drawing and design process easier. In contrast, apps that have fewer tools and templates have the potential to constrain your creativity. If you don't know how to use the tools and templates, you can find tutorials online to help you.
Precision
Check to see if the app you have chosen can help you produce art with precision. This is important because art styles can either be expressive and free or calculated and precise. The best apps allow you to use either of both styles.
Furthermore, make sure the app you choose is one with high-quality graphics. That way, even the smallest details in your art can be clearly seen.
Programmed Watermark
Certain apps automatically apply their watermark on your art when you export it. Therefore, you must check to ensure your chosen app doesn't do that. If it does, your artwork will be branded by the app developer since it carries their watermark.
There are many options to select from when looking for the best NFT creator app for Android. Therefore, you must identify the android app capabilities you need and consider the above factors when selecting an app.
FAQs
How do I Make NFT Art for Free?
You can create NFTs for free, but it costs money to mint on most platforms. NFTs can cost you money to create, but you can also do it for free. You need to have the best free NFT creator app for Android.
Is NFT Creator App Free?
NFT Creator app is an app that allows you to create NFTs on iOS devices. The app is not free, but various subscription plans are available for users. There is also a 3-day free trial feature to allow you to get a feel of the app.
Conclusion
Finding the best NFT creator app for Android isn't enough. Staying on top of all things related to NFTs is also important. You should be able to create art and also learn the trade of buying and flipping NFTs. You also need to research how to mint your NFTs in the blockchain.