How to Verify NFT Ownership On Any Platform [Easy Method]
Over 80% of NFTs minted on OpenSea are spam projects, fake collections, or plagiarized works. These shocking statistics were released by the world's largest NFT marketplace early this year. Before buying, you should verify NFT ownership and authenticity if this data preaches anything. So, how is NFT ownership verified?
The simplest method to check NFT ownership is by viewing the NFT's transaction history and metadata on Etherscan or other blockchain explorers. Another alternative would be to use an NFT verification tool like Collab.Land (on Discord). Also, you can check the creator's social media and NFT platform to verify the ownership of an NFT.
This article will provide an actionable, easy-to-follow guide on verifying NFT ownership on OpenSea, Discord, and other platforms. But before that, we'll explain how ownership works with NFTs. Additionally, we'll answer some of the mind-bugging questions you might have about NFT ownership. So, make sure to read till the end.
Let's get started by clarifying what ownership means with NFTs.
What Does Ownership of an NFT Mean
The ownership of an NFT goes two ways; the buyer (owns the token) and the creator (owns the underlying item). This concept is what most NFT enthusiasts need help understanding. And that's why they get disappointed after realizing they don't own the entirety of the asset.
When you buy an NFT, what you're buying is the token or receipt of ownership. The creator retains the underlying asset's usage rights and copyrights. That means you can't replicate or reproduce the artwork. Our article on getting started with NFTs explains the ownership concept better.
How to Verify NFT Ownership
The easiest way to verify your NFT ownership status is by using an Ethereum blockchain explorer (Etherscan.io). This platform allows you to view the metadata of an NFT. Here are the steps you need to follow: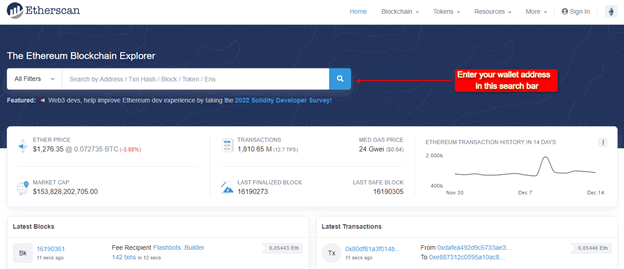 Find your wallet address or that of the owner you want to verify. In this guide, we'll be verifying the ownership of Ape #19757 as an example. The owner, according to OpenSea, is Just_another_ape.
Click on the username. The website will take you to the profile page, where you can copy the wallet address. Here's the wallet address: 0x4c8d55C6E0CE52c6D4AD2B4C408968797823F29B
Then, copy and paste it into the defined column. Click the search tab to proceed.
After you've clicked the search icon, the next page will reveal general information about the address, including the balance, value, transactions, and many more.
Click on the wallet icon to view token holdings in more detail.

Then, you can go ahead to verify the NFTs on the wallet.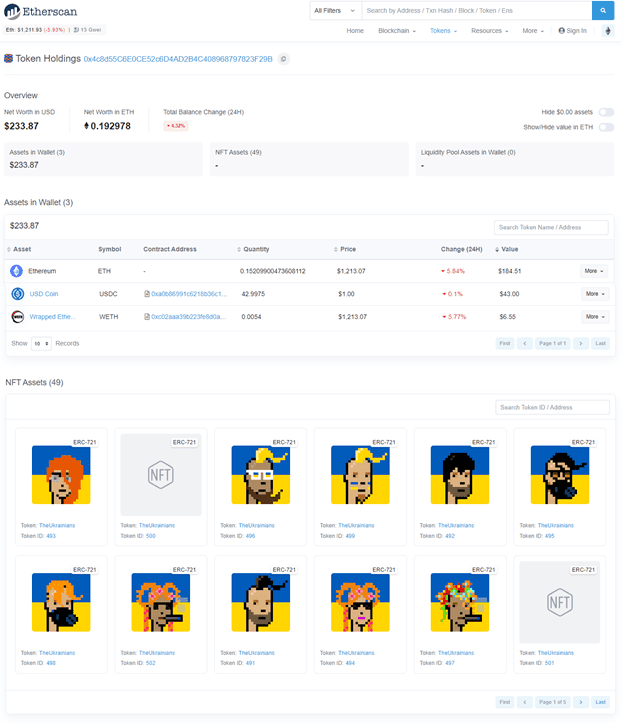 How to Verify NFT on OpenSea
You can verify an NFT on OpenSea using the NFT's metadata and a unique ID. Checking the transaction history of the NFT can also give you clarity in terms of the ownership of the token. Here are the steps to verifying NFT ownership on OpenSea:
Look for the particular NFT on OpenSea. For this guide, we'll use the same NFT we discussed earlier
Once you're on that NFT's page. Look for the "Details" section.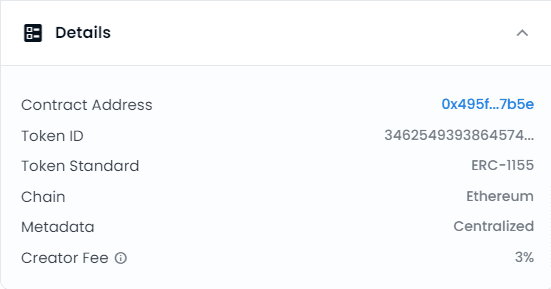 You should be able to see the contract address, token ID, token standard, chain, and metadata in this section.
Remember that the metadata status should either be editable, frozen, or centralized. In this case, it is centralized, which means it is stored in a single, unchangeable location. An editable status means the creator can change the NFT's storage link, and you'll lose your NFT. However, a frozen NFT cannot be sold or transferred because it was reported for suspicious behavior.
Once you have the token ID, you may search the blockchain and marketplace archives for the owner address corresponding to the token. Also, look for any suspicious new transactions.

Just keep in mind that this method will only provide you with the blockchain address of the owner. Unless OpenSea makes it public, it won't divulge its complete name or other credentials.
How to Verify NFT Ownership on Discord
Locate the Discord server's NFT verification channel there. You'll find this section near the top near the "Announcements" tab. It will most likely be referred to as "verify-ownership" or "nft-verification."
To start the Colab.Land, click the "Let's Go" button.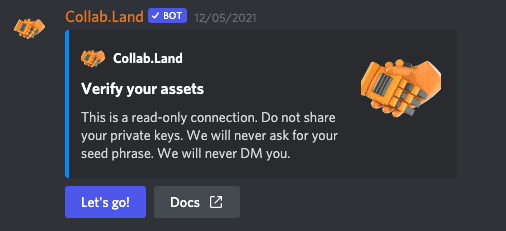 The Connect Wallet button will then appear; click it. Remember that this link is only active for a short time.
A window will open after you click the Connect Wallet button. To confirm that it is genuinely from Collab.Land, it is crucial to verify sure the URL starts with https://connect.collab.land/.

Click the Sign Message button after choosing the right wallet for you.

A smaller window will appear when your wallet opens. Then click Sign.
You must manually sign in with your cold wallet if you're using one. You don't need to take further action after clicking the Sign button if you are merely using a browser extension, such as the MetaMask Chrome extension.
Your wallet is currently linked! Your changed roles and access should now be visible in Discord.
How to Verify NFT Authenticity
There are various ways you can verify the authenticity of an NFT. Some of these include:
Verify NFT Owner Social Media Profiles on the NFT Platform
Numerous con artists publish false ownership and sell announcements of NFT that they do not possess. Verify before purchasing NFT if you already follow the owner on social media and are acquainted with them to avoid getting scammed.
Ask for their social media handles if you don't already have them, then check to see whether they've posted any NFT release announcements. The following are some methods by which you can determine ownership using the owner's social media profile: The NFT owner will name the NFT marketplace where you can find their NFTs when announcing the NFT drop.
Owners of NFTs will only utilize and operate on one market. Verify whether their NFT can be purchased and sold on single or several NFT marketplaces. If it appears on more platforms, the person is a con artist.
Check Whether You Can Sell NFT Using Its ID
Even if you have confirmed that the NFT owner is honest, you still need to find out where the NFTs came from. The third party may have conned the individual selling his NFT.
It would be best to ascertain whether you can sell NFT using its ID. You can verify ownership if you know the number you purchased.
Verify NFT Owner Through Digital Certificates
You can confirm digital assets' ownership and transfer rights via digital certificates on the Blockchain. Digital certificates aren't present in all NFTs, although they are in some.
Some important details are provided in the digital certificates:
Creator name
Developing Date
Digital signature of the owner
NFT status
Programming Information
Serial number
Token ID
Conclusion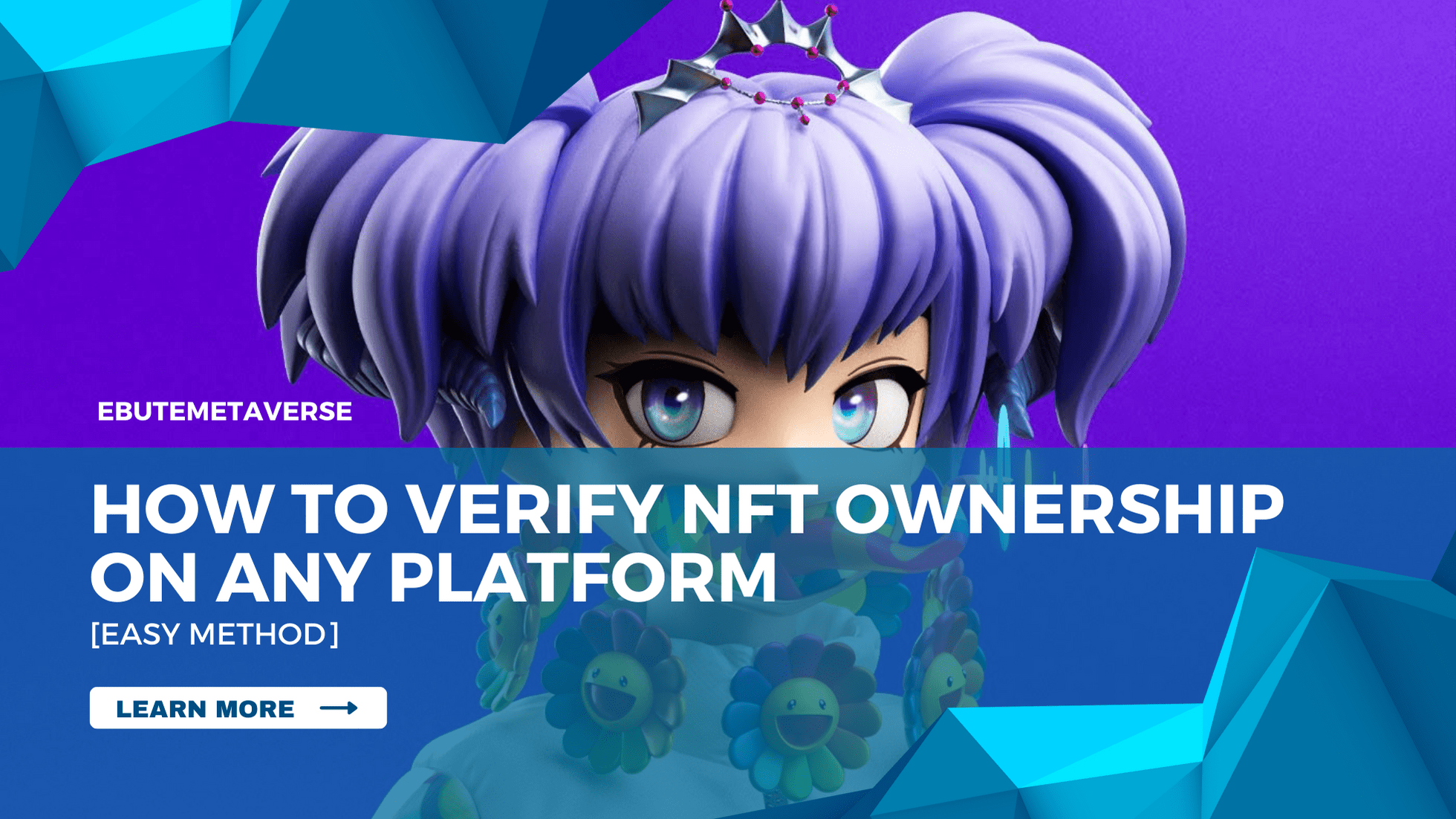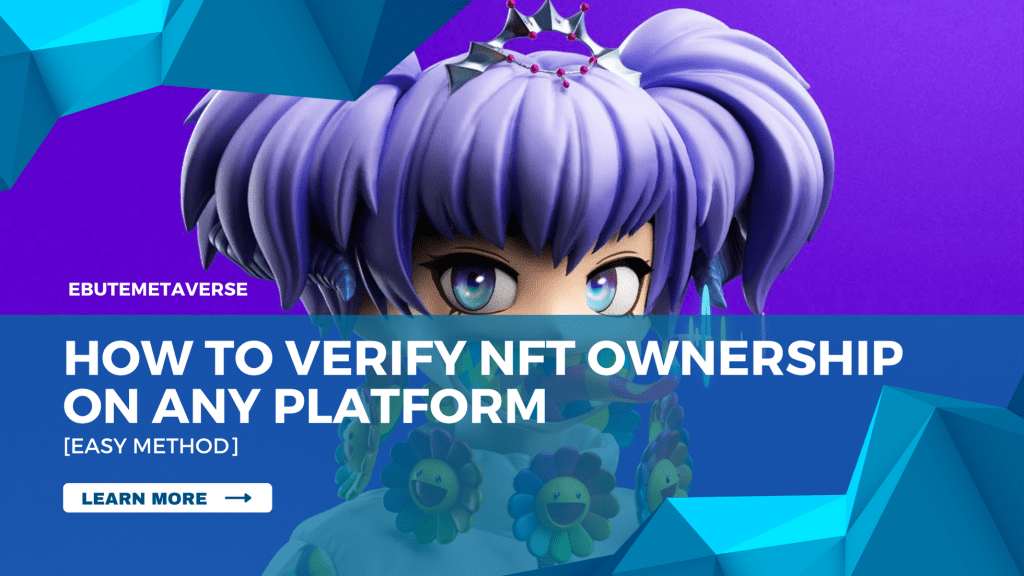 Many people buy NFTs due to their perceived value. When an NFT ownership and authenticity is unverifiable, this reduces its value, leaving you with worthless tokens. As such, knowing how to check its source is important if you want to up your NFT flipping skills.
Note that the methods mentioned above could be more foolproof. Use the techniques explained in this article to verify NFT ownership for better results.
If there's anything else you'll like to know about NFT ownership, kindly let me know in the comment section.
FAQs
Can You Fake NFT Ownership?
The metadata that stores NFT ownership details is usually stored on-chain, making it immutable. However, there are fraudulent NFT ownership scams you should watch out for. Some cunning individuals can circumvent the Blockchain system by appropriating (and so stealing) the ownership of an item they are neither the creators nor owners of.
How Do I Verify NFT Ownership?
You can verify the ownership of an NFT using a blockchain explorer to view the NFT's metadata. This method might require you possess the NFT's hash or blockchain address. You can use the information to determine whether an NFT is genuine.