This article will show you an insanely easy way to fix the issue of the OpenSea content not available yet.
If you've spotted missing content while trading NFTs on OpenSea or browsing their collection, don't worry, it's a common issue. And like most people, you might be wondering what's happening and when it'll be available again.
We've got you covered!
I'll explain the "Content Not Available Yet" prompt on OpenSea and simple steps to solve the issue. I'll also address any related problems you may be experiencing and offer solutions.
Let's get started!
What Does "Content Not Available Yet" Mean On OpenSea?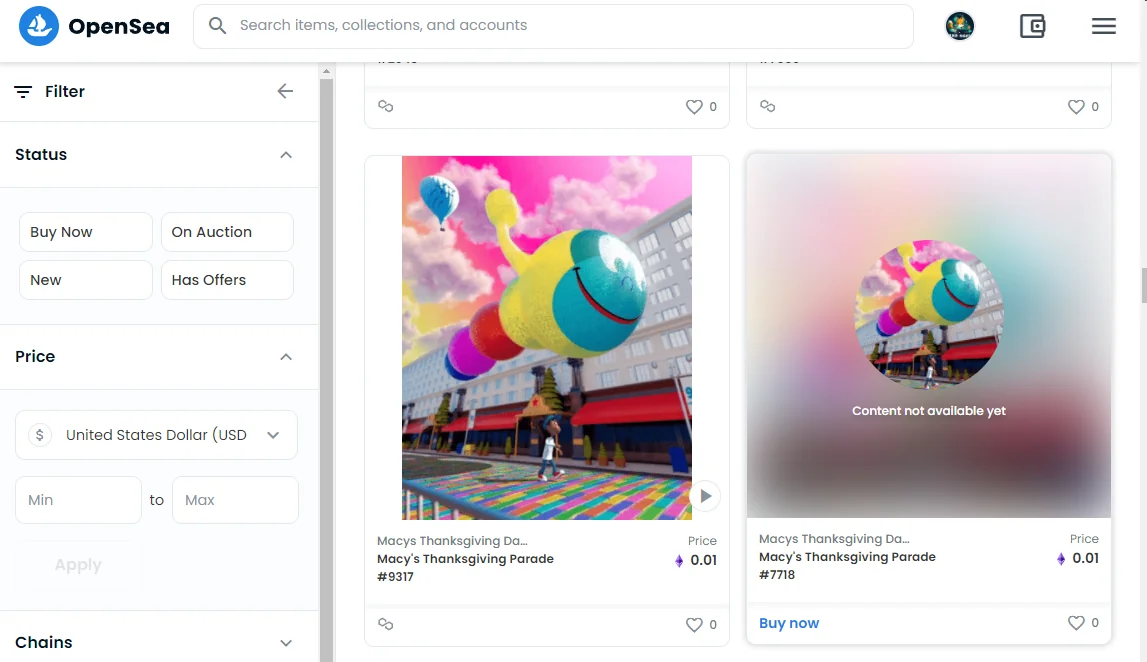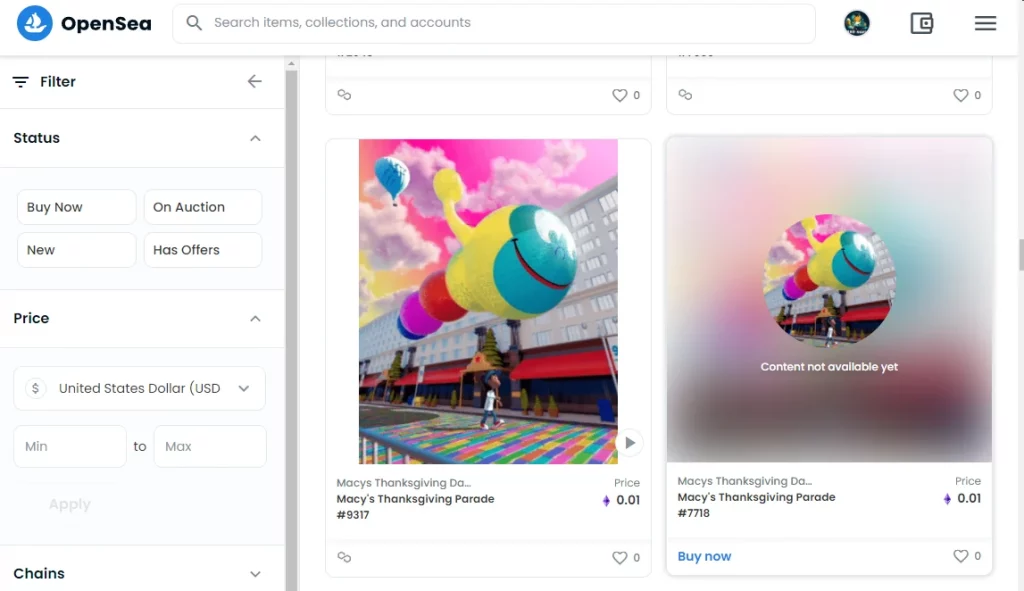 OpenSea uses a caching method to reduce the load on its servers. Sometimes, when new NFT projects are added, the cached image may still be displayed, resulting in the "Content Not Available Yet" message. This issue is not uncommon, and it simply means that as a prompt to let you know that something is not working as it should.
There is much false information about this issue on the internet and how to fix it.
Some blogs and websites usually claim that the OpenSea Content Not Available Yet prompt is due to the heavy load OpenSea's backend to process the image. Others claim it's because the NFT has been delisted from the platform.
All these aren't true and don't makes sense. For example, if an NFT is delisted on OpenSea, the asset won't appear on the platform at all.
So, let me explain the main reason behind the "Content Not Available Yet" prompt.
There are some NFT collections that don't reveal the content of the NFT at the minting phase. The images are revealed during the "reveal phase."
During this reveal phase, every piece of information on the NFTs is altered to represent the finished piece of art. However, the images rarely update on their own due to OpenSea's strong caching system.
The good news is that anyone can fix this issue without possessing the NFT, and I will explain how to do so in the next section.
How To Fix "Content Not Available Yet" On OpenSea?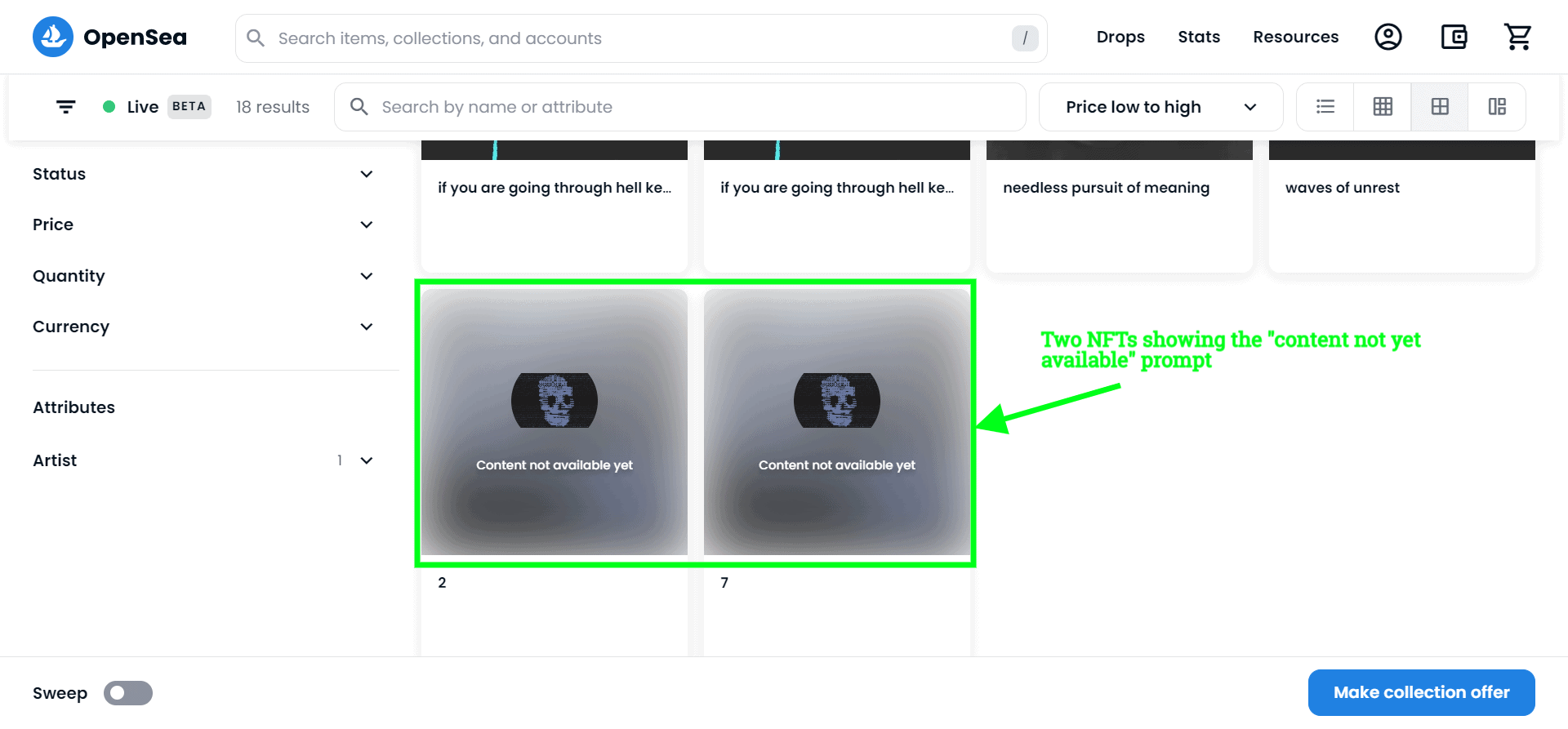 To solve the OpenSea Content Not Available Yet issue, you'll have to update the NFT's metadata. You'll have to go to the NFT's item page and click on the "Refresh metadata" button in the top right corner. The artwork should appear within 10 to 20 seconds of reloading the page.
Updating the NFTs metadata is a simple task, even if you are not the owner of the NFT. Here are the steps to update an NFTs metadata:
Go to the NFT's item page.
Click on the "Refresh metadata" button in the top right corner.
Reload the page after a short time.
As the information updates, the "Content Not Available Yet" message will usually disappear in less than 10 to 20 seconds. However, during high demand, it may take a little longer. In any case, the process is straightforward.
What if I Can't Find My NFTs on OpenSea at All?
If you cannot find an NFT on OpenSea despite knowing that it exists, it is possible that the NFT or the entire collection has been delisted. This typically occurs when one or more NFTs in a collection violate one or more of OpenSea's regulations. Although OpenSea keeps these NFTs hidden from the public, they still exist.
To trade these NFTs, you need to use a different market.
Note: Contrary to popular belief, the "Content Not Available Yet" error on OpenSea has no connection to NFT delisting.
Why Does NFT Get Delisted On OpenSea?
OpenSea maintains the right to remove NFTs from its platform if they violate its terms and conditions, according to its support page. However, the NFT will still exist on the blockchain despite being unavailable on OpenSea.
There are several reasons why OpenSea would remove an NFT from its listings, such as promoting self-harm and violence and infringing others' property rights.
Before creating or listing your NFT on OpenSea, be sure to read the terms of service available here. If your NFT has been delisted and you're a creator, OpenSea will notify you via email.
Why Are NFTs Not Visible In OpenSea Account?
Note: OpenSea doesn't store your NFTs; it's just a marketplace that displays all the NFTs you've bought and connects to your crypto wallet.
After purchasing an NFT through the platform, you can access it from your OpenSea profile. If you can't see your NFT, there might be a few reasons:
Your connection to Metamask or other crypto wallets might be weak or poorly established. Clear your cache and close your browser before reopening your wallet to fix this. Make sure you connect to the right wallet if you have multiple ones on Metamask.
Sometimes, you won't see your NFT immediately after the transaction. This could be due to high network traffic on Ethereum, which could slow down processing time. You can check your transaction on Etherscan at https://etherscan.io to confirm.
Why Did NFTs Disappear On OpenSea?
It might happen if the NFTs have broken the OpenSea guidelines — OpenSea has delisted the NFT. Also, it can happen if the NFTs are created or listed in an unsupported format (commonly accepted files are: images, music, videos, etc.)
Conclusion
The OpenSea Content Not Available Yet notification can sometimes cause frustration for users. However, it is important to recognize that this is a common occurrence, and OpenSea's caching technology significantly reduces the load on their servers. There is no wrongdoing on the part of the developers or OpenSea in this notification. The steps outlined in this article make it simple for anyone to update metadata and resolve the problem.