How To Set up A MetaMask Wallet in 230 Seconds
One important tool to get started with NFTs is a crypto wallet. This wallet does most of the heavy lifting, from holding your crypto to interacting with marketplaces and storing your NFTs.
While there are many wallets out there, like WalletConnect, MetaMask is the most popular. It lets users access accounts, sign transactions, manage private keys, and perform various actions on the Ethereum network. 
So, before you can start making money with NFTs and other digital assets, knowing how to set up a MetaMask wallet properly is a must.
In this guide, you'll learn exactly how to set up a MetaMask wallet on any device. I'll also show you how to add NFT to your MetaMask and more.
Let's get started.
What Is A MetaMask Wallet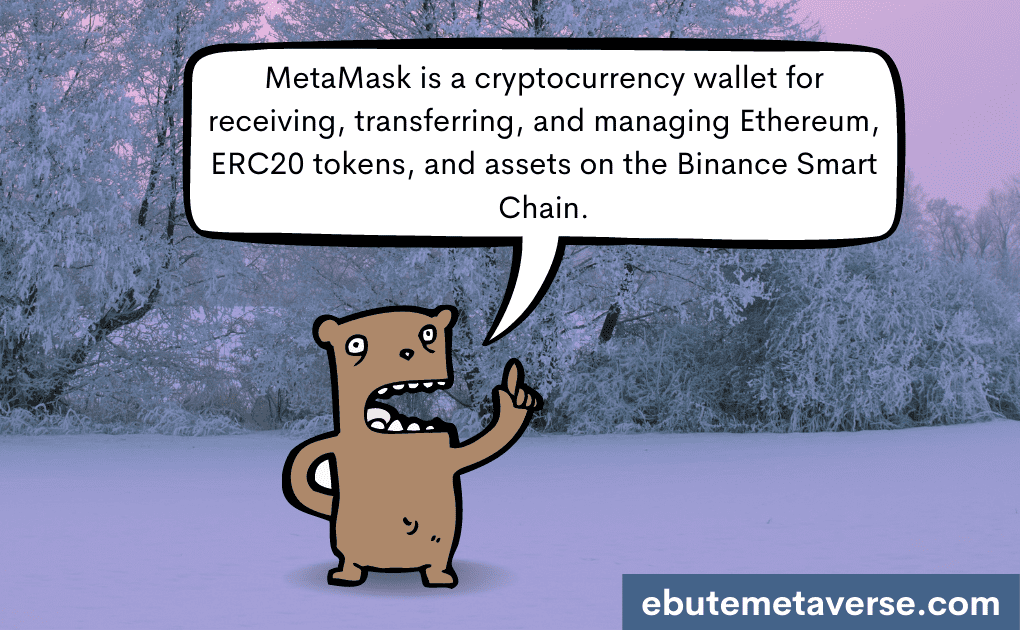 Let's do a quick overview of what a MetaMask wallet is.
A MetaMask Wallet is a cryptocurrency wallet for receiving, transferring, and managing Ethereum, ERC20 tokens, and assets on the Binance Smart Chain. It allows you to withdraw these tokens from exchanges, use them to complete transactions online, or even sell them.
Let me break it down further.
The Ethereum blockchain could be seen as a bank, while your MetaMask Wallet address is the account number that authorizes you to conduct transactions using the funds that you kept with the bank.
How Do I Get A MetaMask Wallet
So, how do you get a MetaMask Wallet? It's simple; you can visit their official website https://metamask.io and download the app for your Android or iOS devices.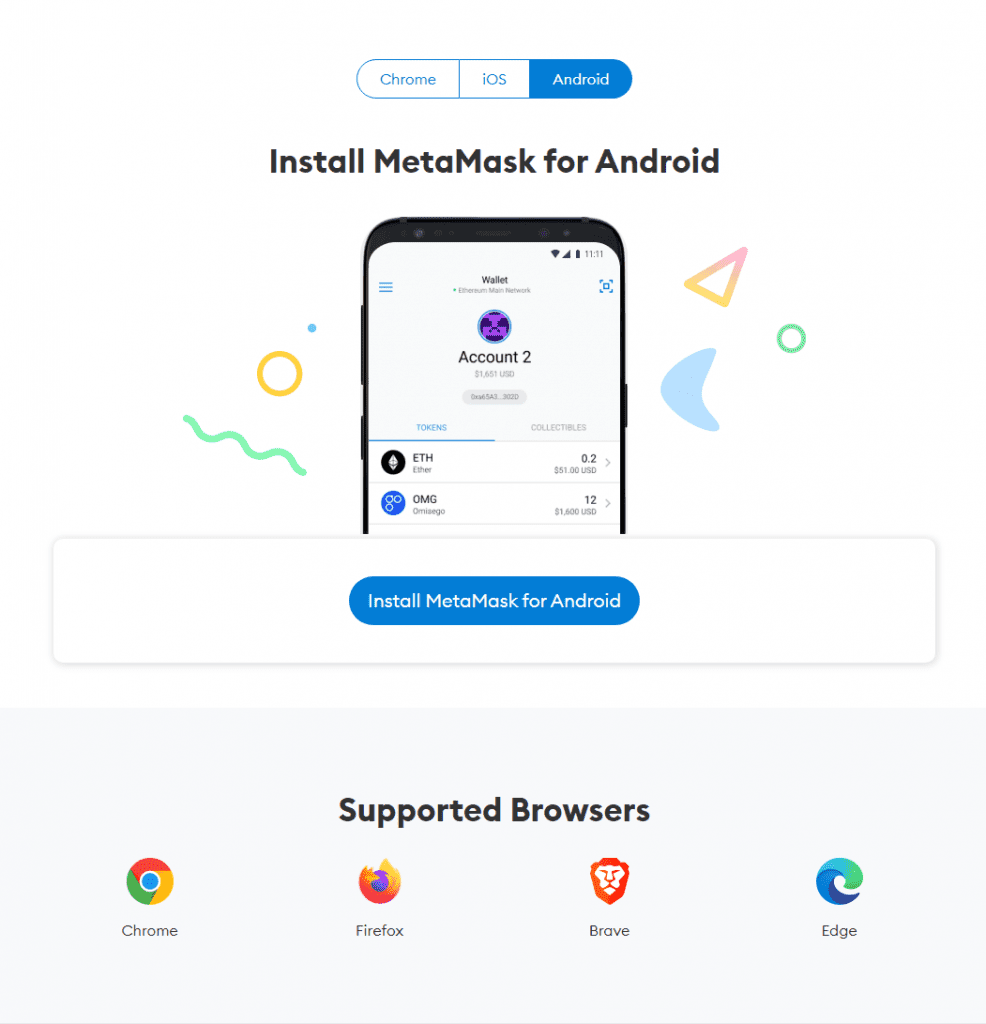 Alternatively, you can download the browser extension for desktop browsers, including Chrome and Firefox, Edge, and Brave. Unfortunately, there is no Safari MetaMask extension for now.
How To Set Up A MetaMask Wallet in Chrome
Setting up your MetaMask Chrome browser extension is easy. The process is almost the same for all desktop browsers. Simply open any of the supported browsers on your MacBook or Windows computer and visit the Metamask website.
Follow this step-by-step guide to set up your MetaMask in Chome.
Total Time: 3 minutes
STEP 1: Visit the Chrome Store or MetaMask Website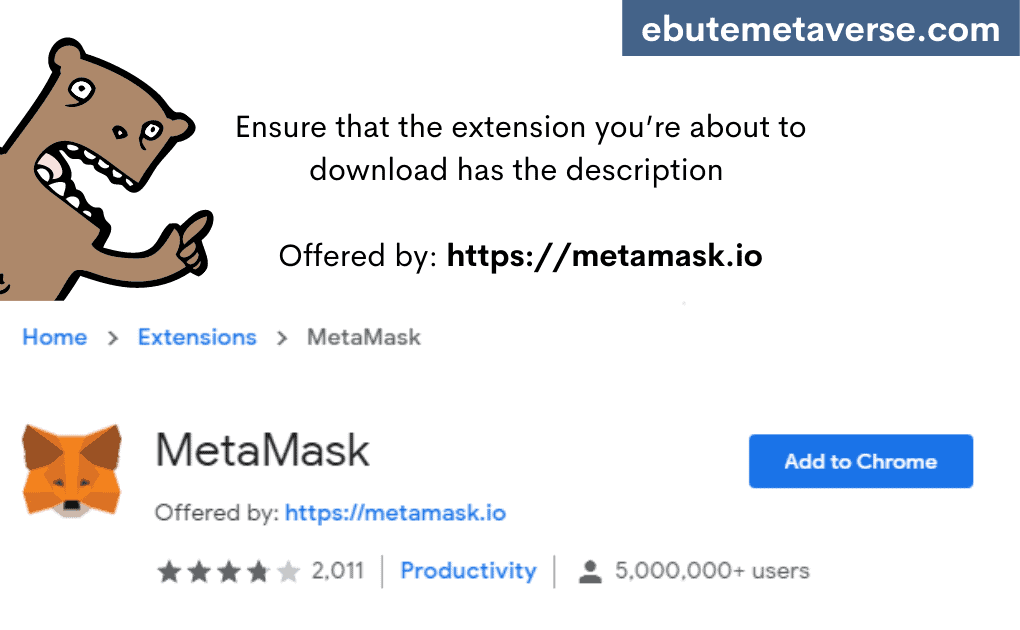 Click on the Chrome icon on the Metamask website to get redirected to your web store. Ensure that the extension you're about to download has the description Offered by: https://metamask.io, so you don't end up downloading a fake wallet and losing your funds.
STEP 2: Install MetaMask on Your Chrome Browser
You'll see a blue 'add to chrome' button on the top right; click on it to begin the MetaMask Chrome extension installation process.
STEP 3: Launch the MetaMask Chrome Extension
Once the installation is complete, click on the puzzle icon on the top-right corner of your navigation bar to access the MetaMask extension. You can pin it to find it faster next time.
Click on the MetaMask icon to open the 'Welcome to MetaMask' page. Click the blue 'get started' button to start setting up your wallet.
STEP 4: Create of Import a Wallet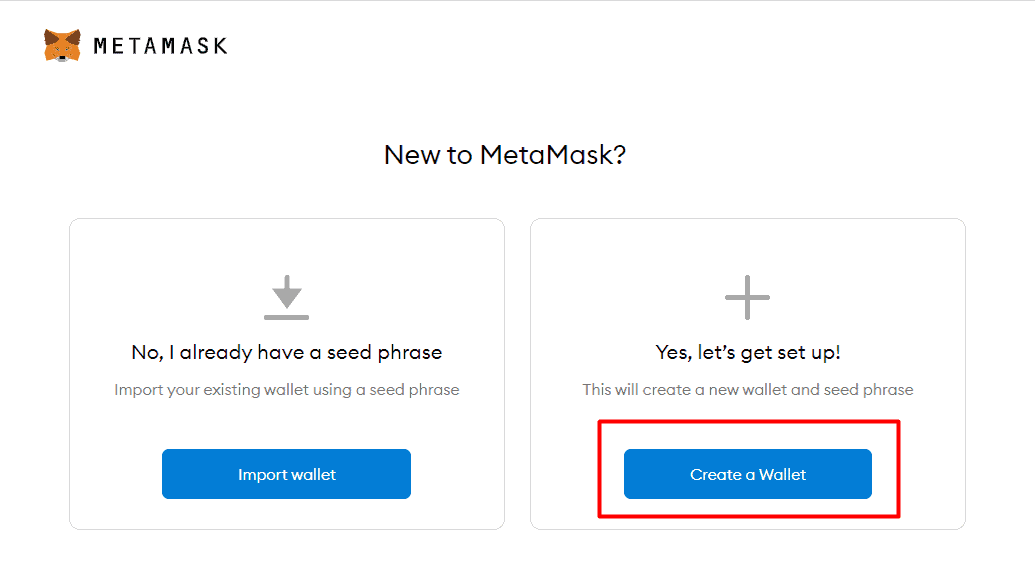 You'll find two options: 'Create a Wallet' or 'Import Wallet.' If you've never opened a MetaMask Wallet before, you would have to create a wallet, while import wallet is for those who already have one.
How to Create a New MetaMask Wallet
When you click on create a wallet, you'd be prompted to agree to some terms and conditions for data collection to help improve MetaMask. You can choose to accept or decline. You can still continue with the set up either way.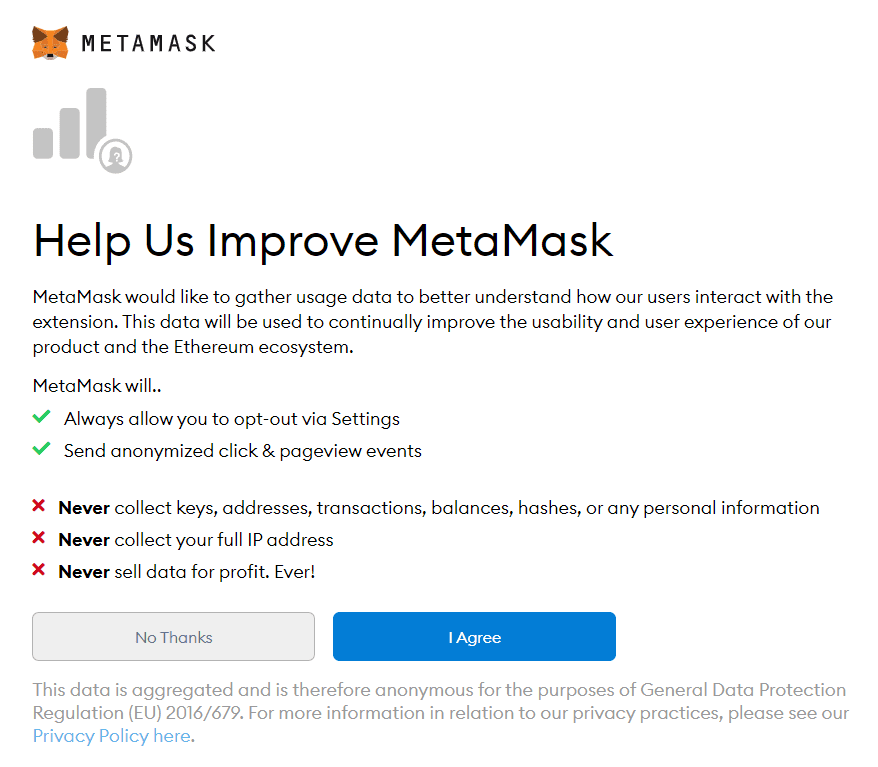 The next step is to choose a strong password for your account. Use a completely new password to make it harder for scammers to guess it. Enter your password and click save. You can also use a password manager like LastPass to boost your security.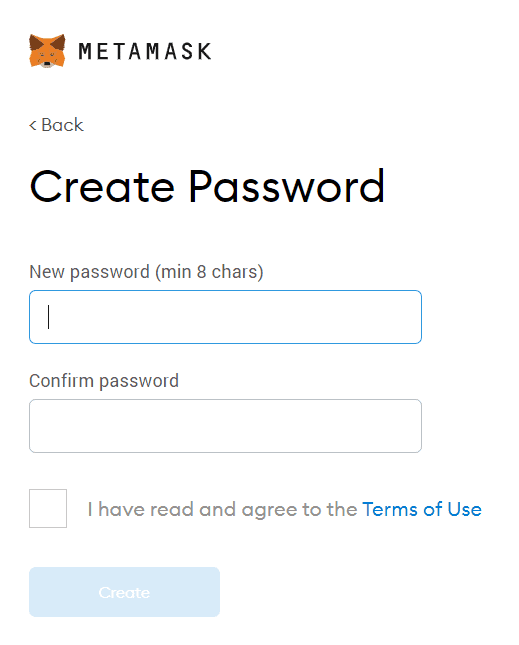 When you are done with this, your seed phrase will be revealed, or you can click on the icon to view it.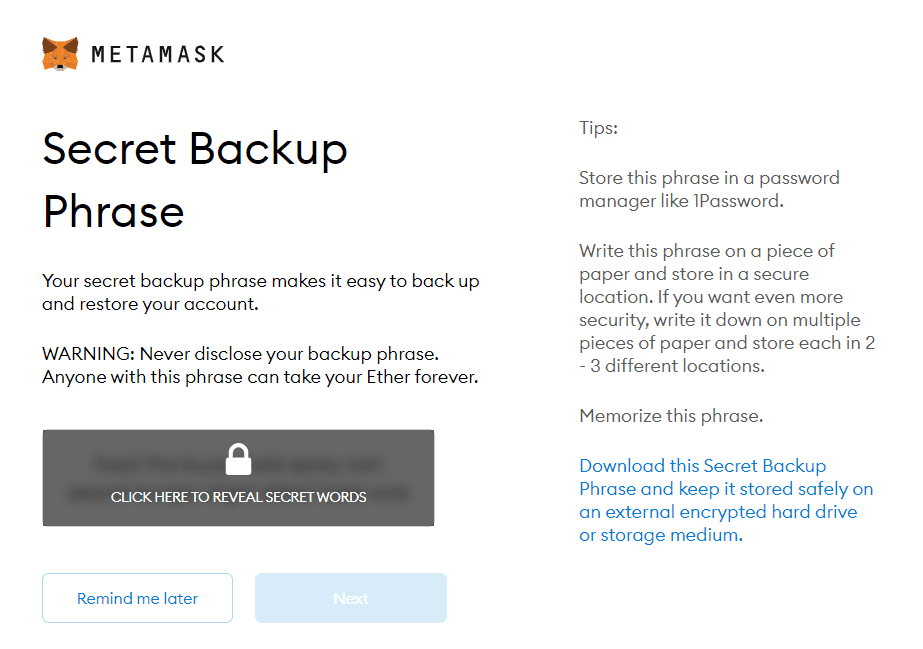 Now take a piece of paper, write down your secret phrase, and store it in a safe location. The recovery phrase is important as it's the only to recover your wallet should you lose it to a browser reset or something else.
Losing your seed phrase renders your account lost since even MetaMask itself cannot help you recover that account.
The next page will require you to re-enter your seed phrase for confirmation.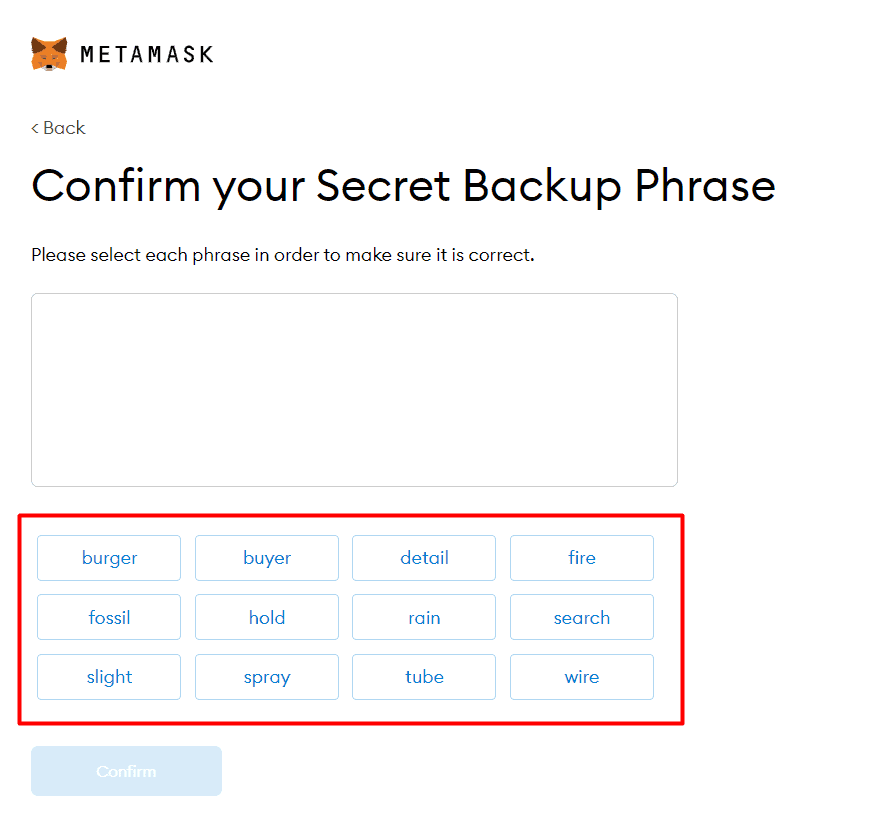 Do this, and you're done creating your MetaMask Wallet account. Ensure to follow the tips mentioned to keep your wallet safe.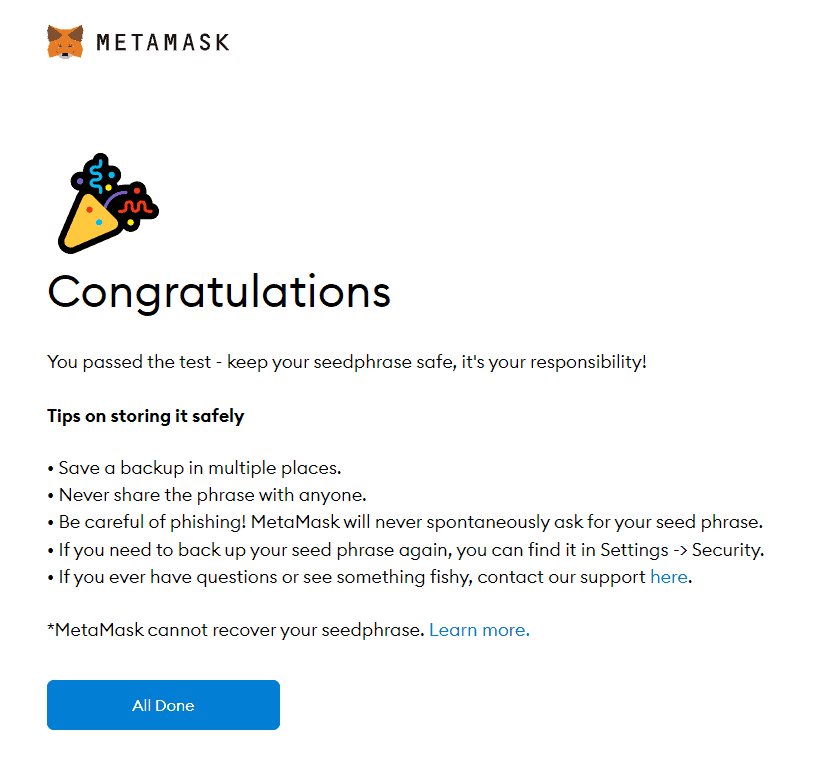 You are now on the Ethereum Mainnet. From here, you can copy your wallet address, see your balance, buy or transfer your ETH.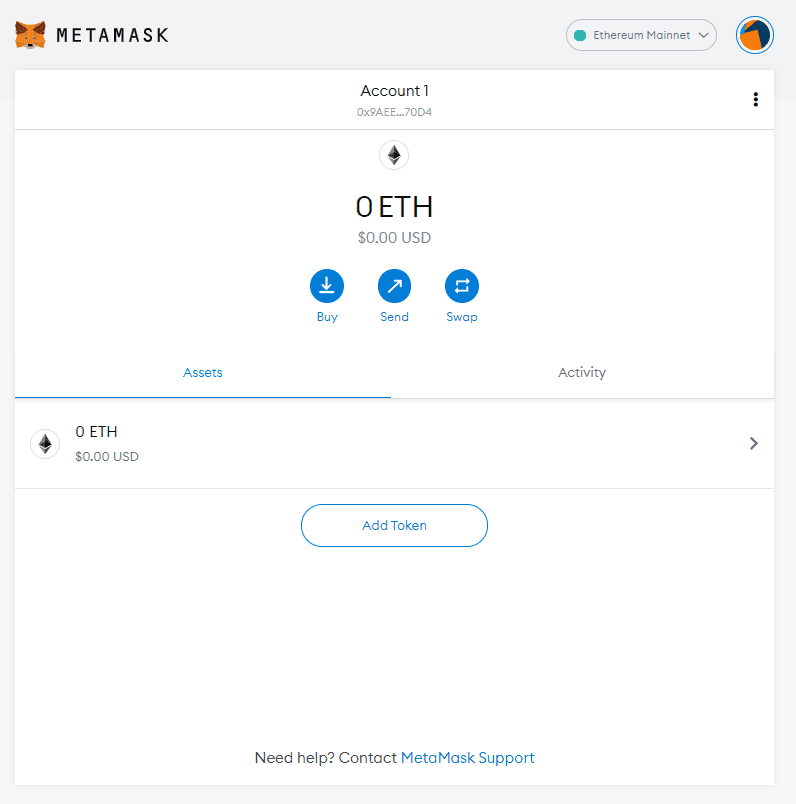 How to Import a MetaMask Wallet
Importing a wallet is straightforward since you only need to re-enter your recovery key. Once you've done this, you can now use your wallet on that device.
How to use MetaMask for Mobile
To use the MetaMask mobile version, you simply need to visit the Google Play Store or the Apple App Store. However, fraudulent look-alikes are out there, so visiting the MetaMask website (MetaMask.io) is the best option.
How to download your MetaMask wallet on mobile
Visit the MetaMask website
Click on the blue download button
Install the app on your device
Once you launch the app, you can either create a new wallet, sync with an extension on your computer, or import a wallet. I will discuss the details of creating or importing a wallet below.
How to Use MetaMask For Mobile
Using your MetaMask mobile wallet is easy as it comes with an inbuilt browser. This is because other mobile browsers don't support wallet connections. Here's how to use the MetaMask mobile inbuilt browser.
Click on the menu button at the top left corner.
From the drop-down menu, select the browser icon.
Type in the website URL you wish to connect it to.
When it opens the website, click on the menu in the top left corner.
You will see a 'Connect Wallet' button in the drop-down menu.
When you click on this, a dialog box will pop up, and you can select MetaMask from the options.
Click on connect, and you're good to go.
How To Connect MetaMask To OpenSea
OpenSea is the first decentralized and most popular NFT marketplace. So, chances are you'll do a lot of buying on the platform. So, knowing how to connect MetaMask to OpenSea is important. It's also the first step to opening an OpenSea account.
When you visit the OpenSea website, click on the profile icon at the top-right corner.
You will be asked to choose your wallet; select MetaMask.
You then have to complete a series of prompts asking for your email address, username, and much more.
Once you're done, your MetaMask Wallet will be connected to your OpenSea account, and you can start purchasing or selling NFTs.
How To Add NFT To MetaMask
Are you wondering how to buy (Non-Fungible Tokens) NFT with MetaMask? Well, even if you get your hands on an NFT, you can only view them with your mobile devices.
So, it doesn't matter if you have the MetaMask MacOs extension or the Windows extension for any browser.
Sometimes, however, some NFTs are not visible on your wallet. The solution for such a scenario is manually transferring that NFT to your MetaMask Wallet. You can go about that following these instructions: 
Open your MetaMask Wallet and click on the menu icon (it's on the top-left corner and looks like three stacked lines).
Click on the wallet icon, and when that opens, go to the NFT tab.
If you don't see your NFT in the list, you can click on 'Import NFTs.'
When you do this, you will be asked to fill in the address and token ID of that NFT.
After which, you can click on 'Import,' and your NFT will appear.
How Do I View My NFT In MetaMask
Viewing an NFT is the sole feature of the MetaMask mobile app. You can do that by following these steps:
Open your MetaMask Wallet account on your mobile phone and click on the menu icon.
After which, you click on the wallet icon and go to the NFT tab.
Your NFTs will be shown in the area under it when you do this.
Conclusion
The best way to learn anything new is to practice it. That's why we've created the tutorial to show you exactly how to set up a MetaMask wallet. MetaMask is available as a desktop extension and mobile app for Android and iOS devices. Setting up is easy; just keep your private keys safe, so they don't fall into the wrong hands. There are also options for removing a MetaMask wallet if you no longer need it or if something happens. However, you can't delete the wallet.
Frequently Asked Questions On How To Set Up A MetaMask Wallet
Is MetaMask Wallet Free?
MetaMask wallet is a free cryptocurrency wallet that securely stores all your crypto assets. It provides a simple user experience and works seamlessly with other wallets.
Is MetaMask safe?
MetaMask is as safe as any other wallet. The safety of your Metamask wallet largely depends on your own personal security practices. Ensure to keep your private keys offline and secure and always make sure to use strong passwords. Also, stay away from suspicious websites so you don't fall prey to common NFT scams that might compromise your wallet.
Is MetaMask better than Coinbase wallet?
MetaMask and Coinbase wallets have their strengths. While MetaMask allows you to interact with assets on the Ethereum blockchain and Binance Smart Chain, Coinbase supports many assets, including Bitcoin, Litecoin, Ethereum, Ripple, Dogecoin, Dash, Ethereum Classic, Stellar Lumens, and many others.