Metamask or WalletConnect: Which is Better for NFTs?
Your crypto wallet solution should be beginner-friendly, easy to use, and support a variety of cryptos and tokens. More importantly, it should be safe for trading and storing NFTs.
Many cryptocurrency wallets have claimed to be the best option for NFTs. But how do these wallets fare against each other? So, it's Metamask vs. WalletConnect in the ring for the title of the better wallet for NFTs. Which is better?
From our research, we found out that Metamask offers more functionality and third-party integrations than WalletConnect. But, Metamask falls short when compared to WalletConnect in terms of security.
That's only part of what we uncovered in our research. This article will explore both wallets deeper and provide more insights into how they fare against each other. We'll also tell you if you should use Metamask or Walletconnect to trade and store your NFTs. 
Is WalletConnect Better Than Metamask? Our Verdict
In the end, whether Metamask or WalletConnect is the better option depends on what you intend to use the wallet for. If you're looking for a crypto wallet and gateway to blockchain apps, Metamask is the better option. Choose WalletConnect if you're looking for an open-source protocol to connect dApps to mobile wallets. However, using a cold wallet like Ledger is the best way to keep your crypto and NFTs safe.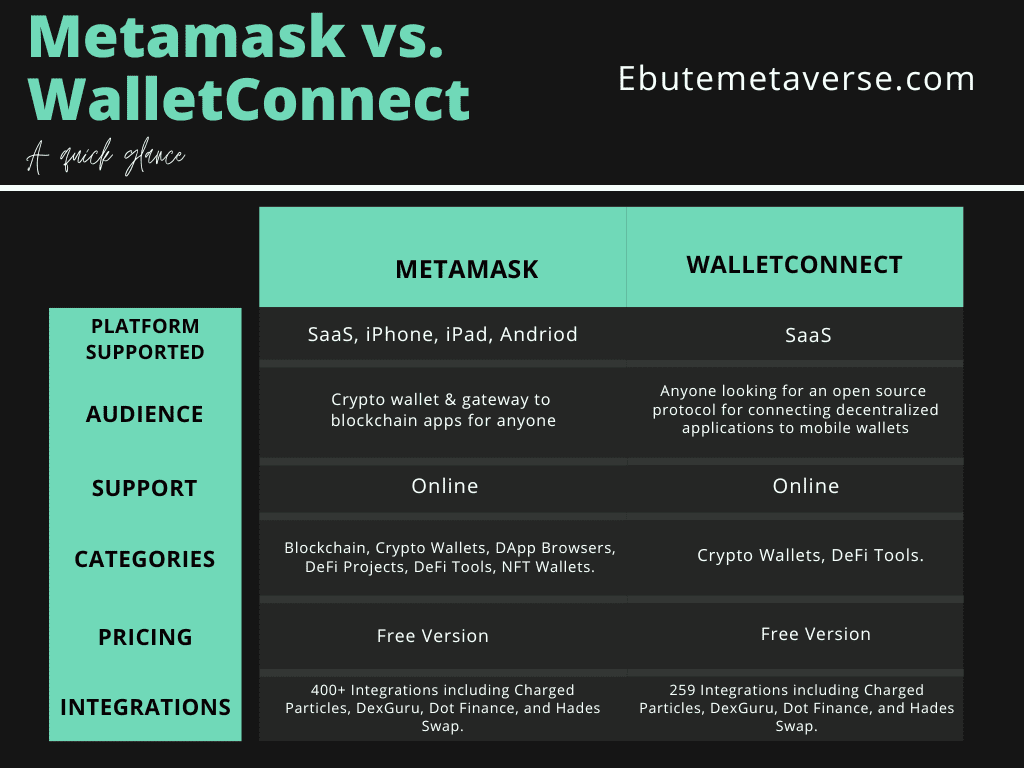 What is Metamask Wallet?
MetaMask is a popular non-custodial bitcoin wallet. Numerous consumers love this wallet for its ease of use, compatibility with desktop and mobile devices, and capacity for trading cryptocurrencies and NFTs across various blockchains.
One of the distinguishing characteristics of the MetaMask wallet is its support for multiple protocols, including the Ethereum ERC-20 protocol, which supports over 670,000 coins. Users can connect their wallets to various NFT marketplaces and store non-fungible tokens (NFTs) there as well.
MetaMask also supports several test blockchains, such as the BNB Chain, Polygon, Avalanche, and others.
Setting up a MetaMask wallet is easy. Here's a detailed guide to opening and using a MetaMask wallet.
What is WalletConnect?
WalletConnect is an open-source protocol that ensures a secure connection between desktop applications, such as dApps, and mobile cryptocurrency wallets. To complete a transaction on WalletConnect, you'll have to scan a QR code over an encrypted connection and then verify it on your mobile device.
The WalletCollect protocol was launched in 2018 by Richard Burton and has since then gone through a series of developments. Presently, the protocol is supported by a wide variety of mobile wallets, including the Metamask app, Argent, Trust, and Ambo.
Metamask vs. WalletConnect: The Face-Off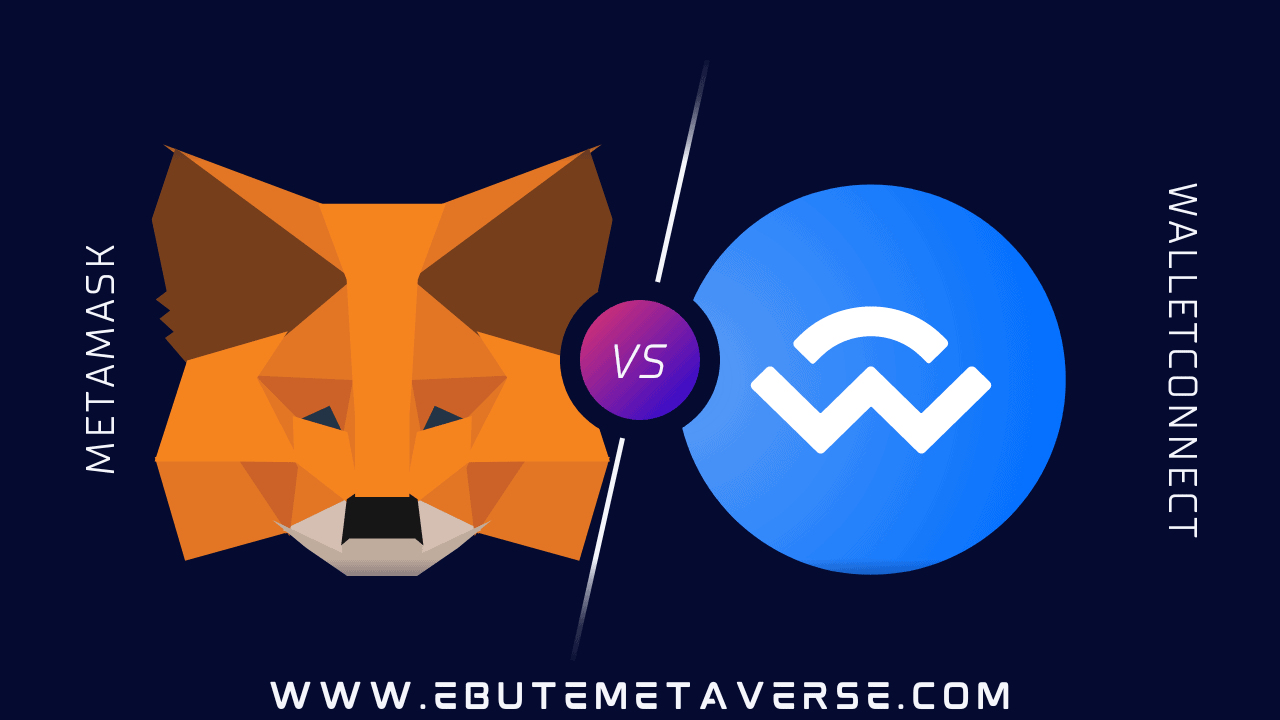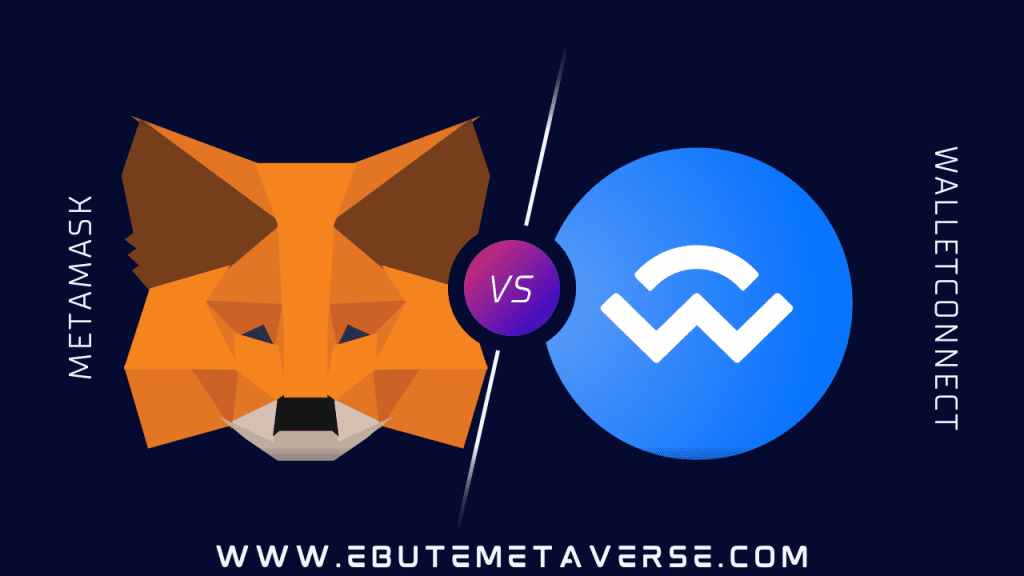 In this section, we'll stack both wallet features against each other to help you decide if you should use Metamask or WalletConnect.
Features
Metamask comes with a plethora of features. But, the capacity to transfer and receive NFTs anonymously and securely is its main draw. Users don't need to provide any personally identifying information to use MetaMask. All you need to do is download the app and set up a new wallet.
Furthermore, Metamask supports numerous protocols on various blockchains. Users can store NFTs in their wallets and connect them to marketplaces like OpenSea. Also, it supports over 670,000 coins on the Ethereum ERC-20 standard. It also supports different Ethereum and Binance Smart Chain NFT token standards.
On the other hand, WalletConnect also boasts some impressive features.
Users can work on any blockchain of their choice using WalletConnect. The platform also allows users to connect over 170 WalletConnect-compatible wallets, such as Trust Wallet and Metamask, with over 450 DApps, such as Aave and Uniswap.
Recently, the protocol's developers added some new features, including the supported wallet's multi-chain integration, decentralized messaging, and push notification.
How to buy Matic on MetaMask – 3 Stress-free methods
Security
When it comes to security, WalletConnect does a better job than MetaMask.
Metamask's approach to security is more user-anonymous than conventional security solutions. Since it's non-custodial software, the business doesn't save any user information.
Wallets are secured utilizing a user-generated password during setup, biometric information on mobile devices, and a special 12-word seed phrase for restoring them. But, users run the risk of permanently losing access to their wallet if they misplace their seed phrase — even worse, if they fall into the wrong hands.
On the flip side, WalletConnect takes security a little further. To connect a wallet to a dApp, users have to perform a peer scan of the QR code (or deep link) with a standard WalletConnect URI. Connection is established when the counterparty approves such a connection request.
When WalletConnect is integrated within a particular DApp, it becomes easier to form a reliable and secure connection.
Privacy And Anonymity
One of Metamask's selling points is users' privacy and anonymity. The wallet doesn't require users to provide any personally identifiable information to use it.
Metamask doesn't store user information, and users have complete control over their cryptos and private seed phrases. In addition, no Metamask staff or technical support would request users' secret phrases – beware of bad actors trying to get their hands on your private seed phrases.
WalletConnect isn't as committed to users' privacy and anonymity as Metamask. You'll need a working email address when signing up. Other than that, you're not required to input any personal information on their website.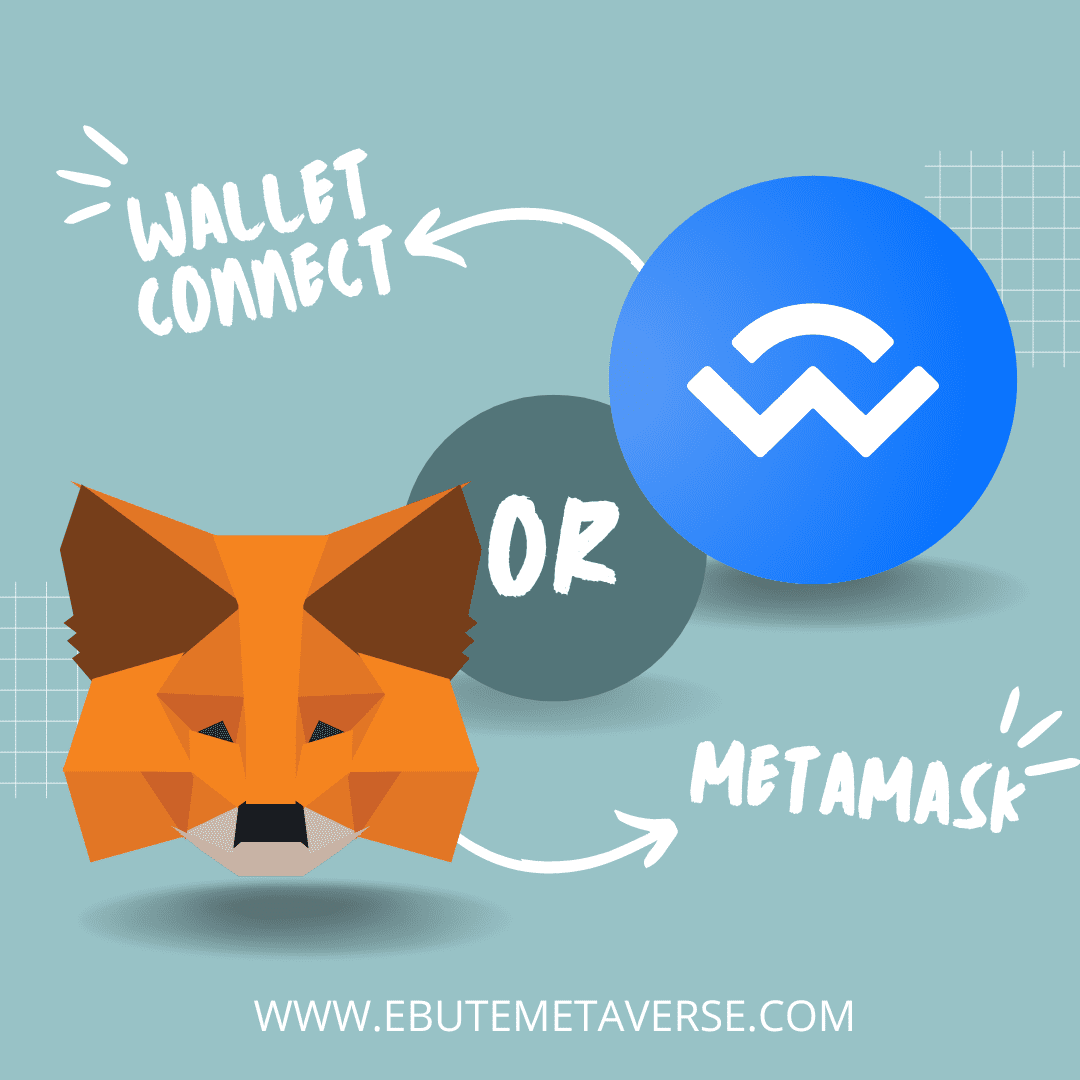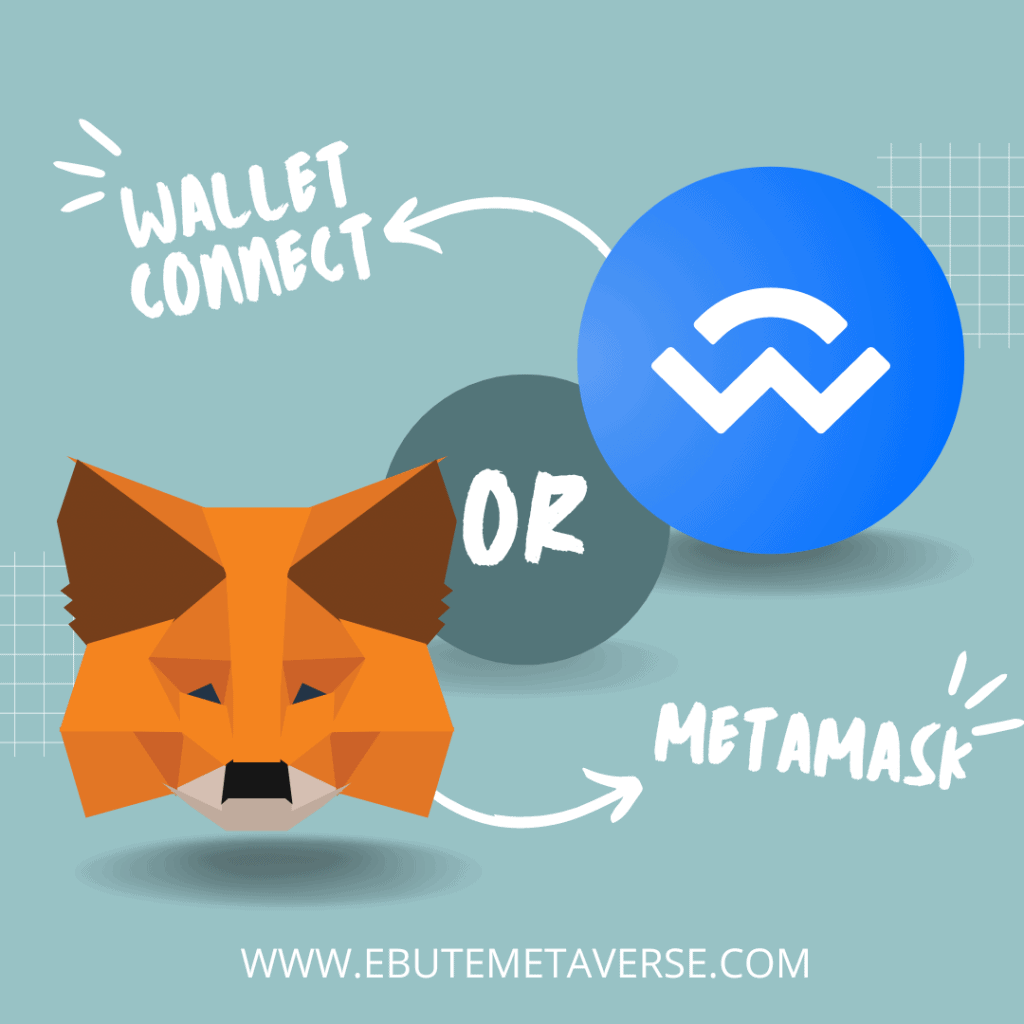 Setup
Both crypto wallet solutions have straightforward signup processes. To get started with Metamask, you'll have to download the app for mobile devices or the browser extension.
You can learn more about how to set up a Metamask wallet here.
WalletConnect also provides documentation that explains how the platform works.
Usability
Metamask is available for mobile devices (including iOS and Android) and desktop or laptop computers as an in-browser application. The Metamask app seamlessly integrates with numerous popular crypto websites and decentralized exchanges.
WalletConnect is a Software as a service application that you can access through their official website. The protocol creates a close, secure connection between the apps and wallets. Some of the best WalletConnect-compatible wallets include Trust Wallet, MetaMask, Ledger Live, Spot Wallet, Rainbow, MyEtherWallet, SafePal, and Argent Wallet.
Third-Party Integrations
Metamask is interoperable with numerous platforms with 440 third-party integrations, including 1inch, APWine, Alchemix, DEX.AG, Dfyn, Droidex, OpenSea, Ethereum, Ethereum Name Service (ENS), FURUCOMBO, and many more.
On the other hand, WalletConnect only allows 259 third-party integrations, which falls short compared to what Metamask is offering.
Here are the Top Blockchains That Support NFTs
Customer Service
Metamask offers decent support for technical issues users encounter when using the wallet. The platform provides industry-standard customer support via a ticketing system, community message, self-service Help Center, and email. There's no live customer service on their website.
Compared to Metamask, WalletConnect's customer support is subpar. They only offer users a discord community and GitHub discussion platform as support to users. 
Cost and Fees
Both Metamask and WalletConnect are freemium crypto wallet solutions. However, there are some transaction charges you should look out for when using Metamask. Some of Metamask's fees include a processing fee, a base fee, a service fee, and any gas fees. Since WalletConnect doesn't run on a blockchain, there are no fees.
Conclusion
That's the end of our Metamask vs. WalletConnect post. This article has already reviewed both crypto wallet solutions in terms of features, security, privacy, and many more.
As discussed earlier in the article, choosing Metamask or Walletconnect depends on the task you want to use the wallet for. Metamask is best deployed as a crypto wallet and gateway to blockchain apps. On the other hand, WalletConnect is best-suited for connecting dApps to crypto wallets.
If you're looking for another alternative to Metamask, you might want to check out Coinbase. Here's a comparison article between Metamask and Coinbase.
Frequently Asked Questions About Metamask vs Walletconnect
Does WalletConnect work with MetaMask?
Yes. WalletConnect allows users to connect 170+ different wallets, including MetaMask and Trust Wallet, with 450+ DApps, such as Aave and Uniswap.
Is WalletConnect safer than MetaMask?
WalletConnect offers a more secure way to communicate with dApps than using a desktop or web wallet like Metamask.
Who owns WalletConnect?
The founder of WalletConnect is Pedro Gomes.
What is the best WalletConnect-supported wallet?
Some of the best WalletConnect-Compatible wallets that we recommend include Trust Wallet, MetaMask, Ledger Live, Spot Wallet, Rainbow, MyEtherWallet, SafePal, and Argent Wallet.
Who is the owner of MetaMask?
Dan Finlay and Aaron Davis are the co-founders of the world's largest non-custodial crypto wallet Metamask.
Is there anything better than MetaMask?
There are tons of crypto wallet solutions worth checking out if you don't like Metamask. Some of the best Metamask alternatives and competitors are ZenGo, MyEtherWallet, Trust Wallet, and Coinbase Wallet.