The KeepKey hardware wallet is considered one of the best on the market in terms of security. That's why I've decided to write this KeepKey review to answer the crucial question, Is KeepKey truly safe?
This review will cover everything you need to know about acquiring, setting up, and using the wallet. I'll also provide a preview of its features, what's in the box, and my general opinion about using the device.
Let's get started.
KeepKey Price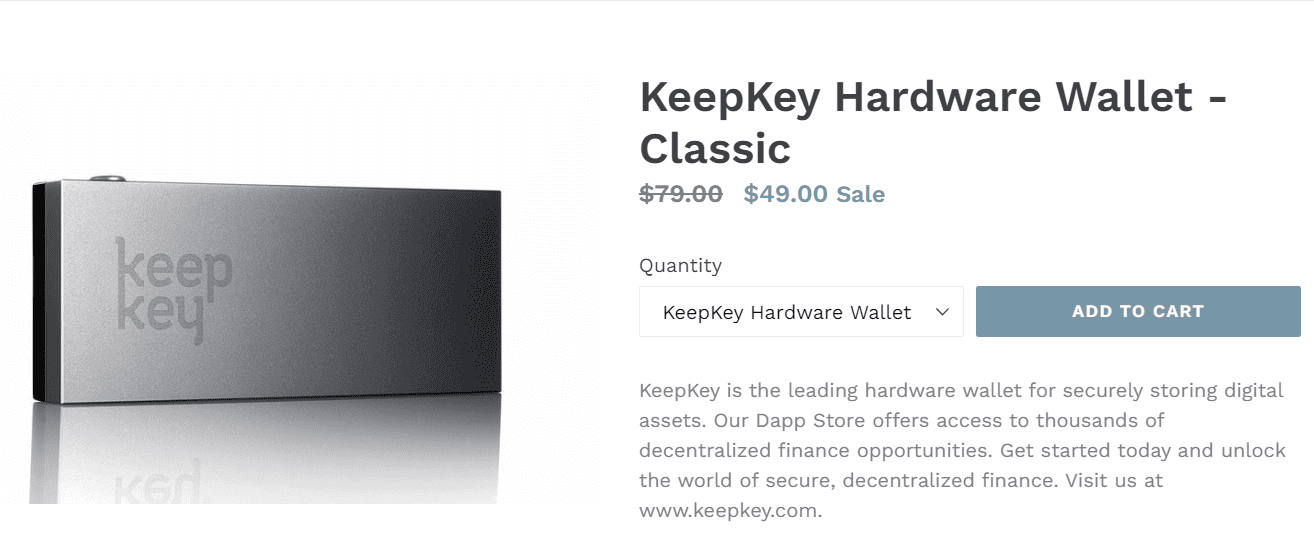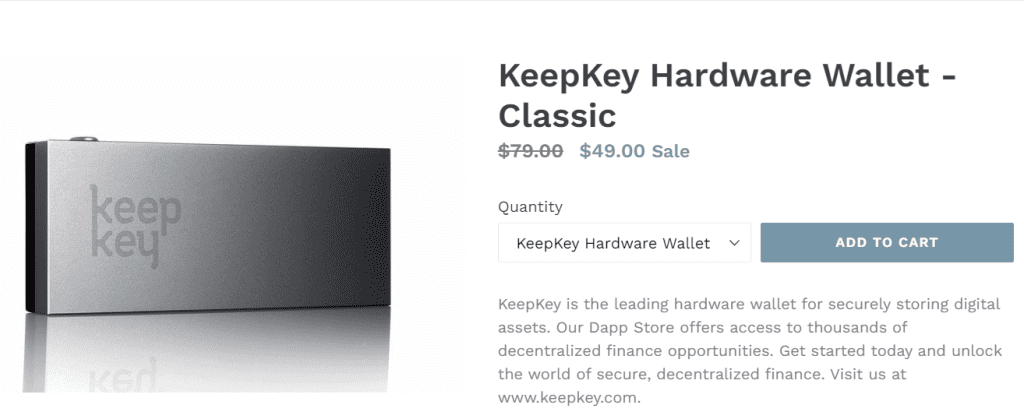 The price of a KeepKey hardware wallet is $49, excluding VAT and delivery charges. This figure is a cut from its original price of $200 due to competition from big brands like Ledger and Trezor.
Additionally, KeepKey offers discount options for bulk purchases where you buy 2, 5, or 10 of their products simultaneously. One way to leverage this discount program is to have your friends try out the product with you.
You can also consider options outside KeepKey's offering, for example, the Ledger Nano S Plus, priced at $79, and Trezor One, priced at $59.
However, if you want more advanced features, I recommend you go for either the Ledger Nano X ($119) or Trezor Model T ($159).
Note: When buying any hardware wallet, I always advocate that you purchase directly from the manufacturer or one of their authorized affiliates. Also, it's easy to purchase hardware wallets on the KeepKey website as they accept payments using credit cards, PayPal, and Bitcoin.
KeepKey Features
Here are a few of the KeepKey wallet's standout features:
Enhanced Security
KeepKey employs a PIN code and recovery seeds to safeguard your digital assets. It also periodically changes your PIN code numbers to guard against malware attacks.
OLED Display
The wallet features a 256×64 3.12″ OLED screen, providing clear visibility of long cryptocurrency addresses and detailed transaction information.
Support for Multiple Cryptocurrencies
KeepKey supports approximately 40 different cryptocurrencies as of 2023. However, it does not currently offer support for NFTs.
Software Wallet Integration
KeepKey can be operated via a mobile app, offering a user-friendly interface and easy navigation.
Backup and Recovery
If your KeepKey is lost, stolen, or damaged, you can recover your digital assets using a recovery phrase that is generated during the setup process.
Sleek Design
KeepKey maintains a modern and sleek design. Its size is larger than many other hardware wallets, contributing to its user-friendly interface due to the large display.
Ease of Use
Known for its simplicity, KeepKey offers an interface that is easy to use for both beginners and experienced users.
ShapeShift Integration
2017 saw the acquisition of KeepKey by ShapeShift, a cryptocurrency asset exchange platform. This strategic partnership has enabled the seamless integration of ShapeShift into the KeepKey hardware wallets. As a result, users can effortlessly exchange their assets through ShapeShift's services directly from within the KeepKey wallet.
Has KeepKey Ever Been Hacked?
Let's get one thing straight: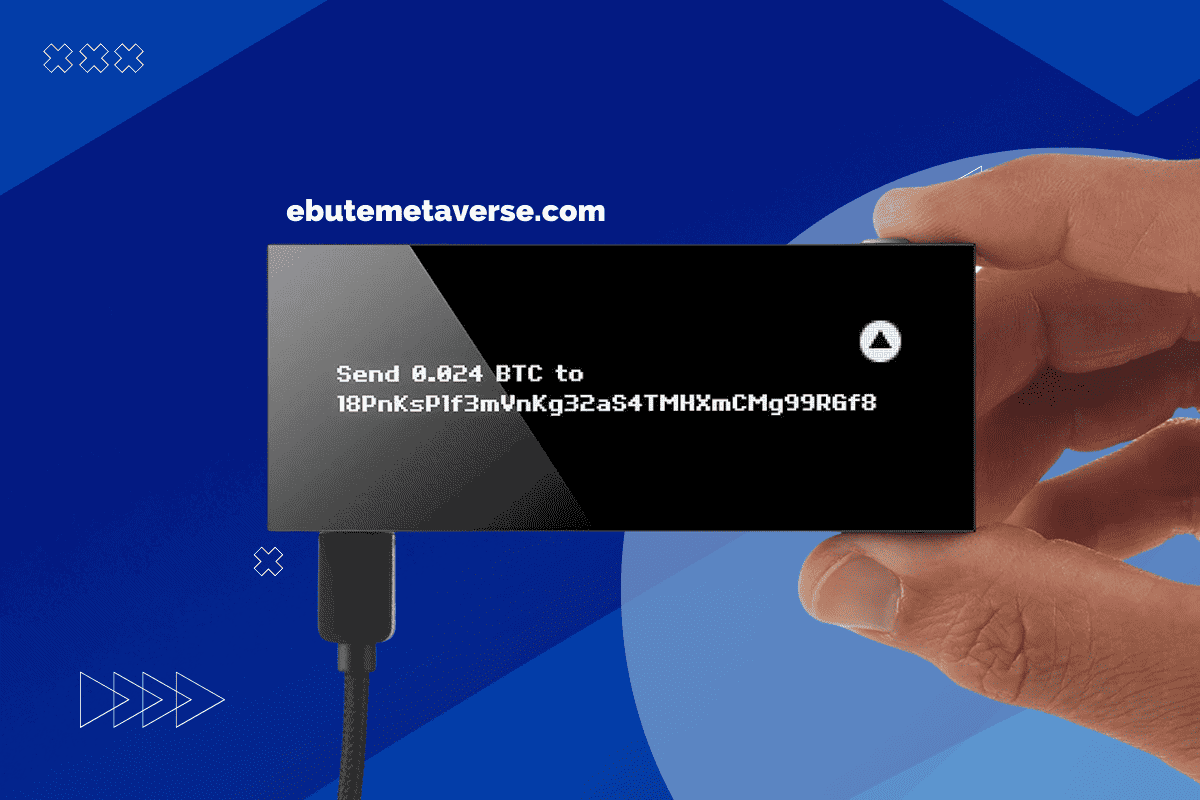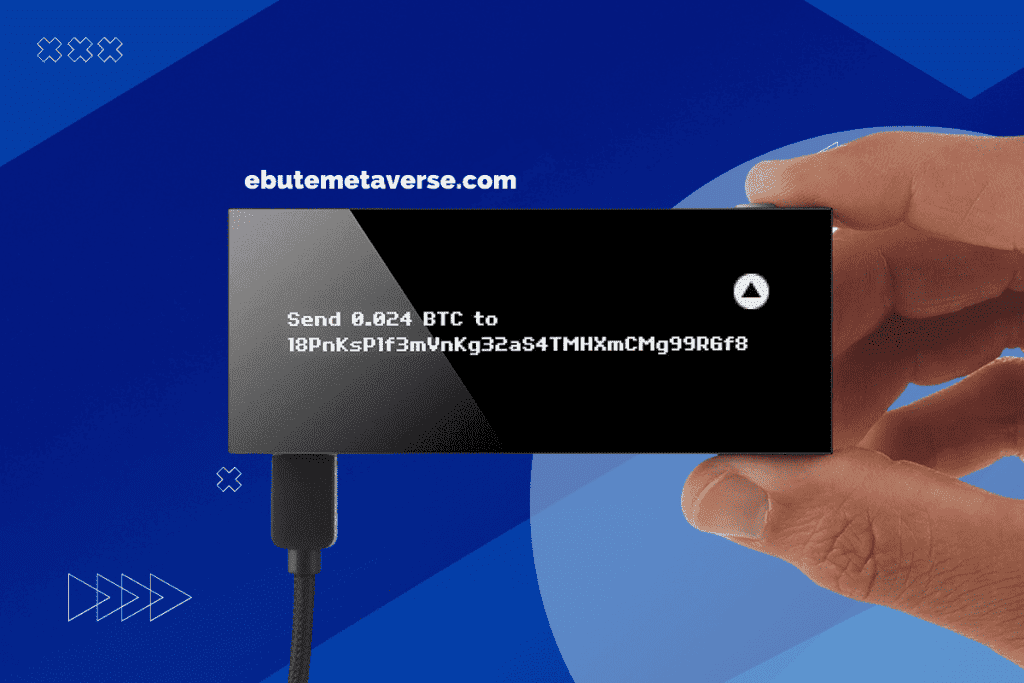 While hardware wallets are reliable methods of saving your NFTs and cryptos, they are not without their vulnerabilities.
In 2019, researchers at Ledger identified a flaw in the KeepKey hardware wallet. Although no instances of actual hacks were reported, according to Wired.com, the flaw potentially allowed an attacker to obtain a victim's PIN.
However, it's worth mentioning that this attack would require considerable time and physical access to the device to bypass the existing security measures.
Fortunately, ShapeShift, the company that owns KeepKey, promptly addressed this issue. They responded by implementing a firmware upgrade that modified the PIN verification feature, enhancing the wallet's overall security.
The company further encourages its customers to keep up with firmware updates and follow security best practices to safeguard their assets.
Is KeepKey Safe?
Since there's no history of a KeepKey hardware wallet being hacked before, it's safe to assume their devices are secure. However, as I've said earlier, no hardware device can provide absolute security for your NFTs or cryptocurrencies.
ShapeShift, in response to Ledger's findings regarding their product's vulnerability, acknowledged this reality. In a release, they stated that "The truth remains that a highly skilled attacker, given physical access to the device and sufficient time, technology, and resources, can eventually compromise that device entirely."
Additionally, phishing scams can result in the loss of assets without the attacker having to "hack" your device.
An example is the popular case involving podcaster Eric Savics, where he lost his Bitcoin life savings after unknowingly installing a fraudulent KeepKey wallet extension from the Google Chrome Store.
Warning: KeepKey has disabled its browser extension on the Google Chrome Store or anywhere else. So, you can assume that any browser extension you find online that claims to be from them is a scam.
There have also been reports of a hacker selling user information from various prominent wallets, including KeepKey, Trezor, and Ledger. After a thorough investigation, the victims' vulnerability to this attack was traced back to purchasing their devices through Shopify.
That's why I always emphasize the importance of purchasing your hardware wallets directly from the manufacturer.
Pros and Cons of KeepKey
| | |
| --- | --- |
| Pros | Cons |
| It is integrated with ShapeShift, which provides a convenient option for trading. | Not as established as Ledger or Trezor |
| Highly secure due to its hardware component. | No Bluetooth support |
| Attractive price | Does not work with iPhones |
| It has a sleek design and an easy-to-use interface. | It is not highly portable due to its larger size. |
| Multi-Currency support | It supports fewer coins compared to other popular wallets (and it doesn't support NFTs, which can be a major turnoff for NFT holders) |
KeepKey Setup
What's in the Box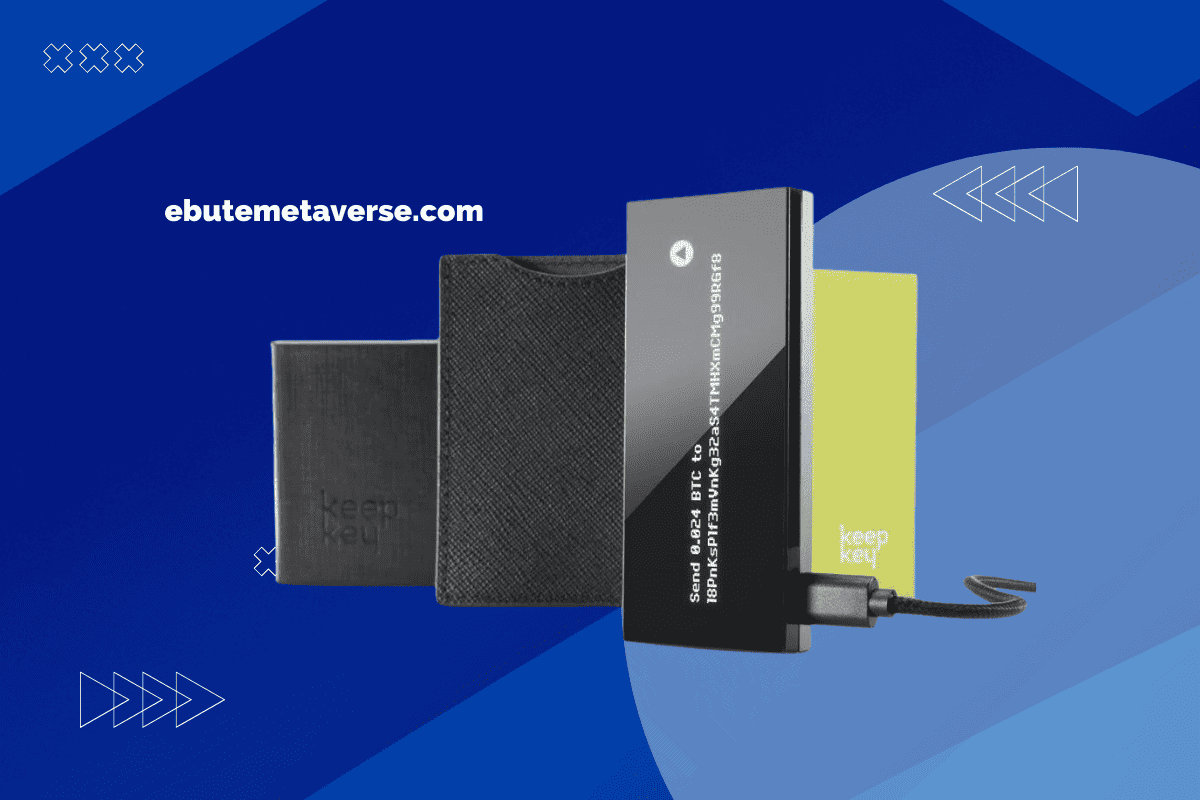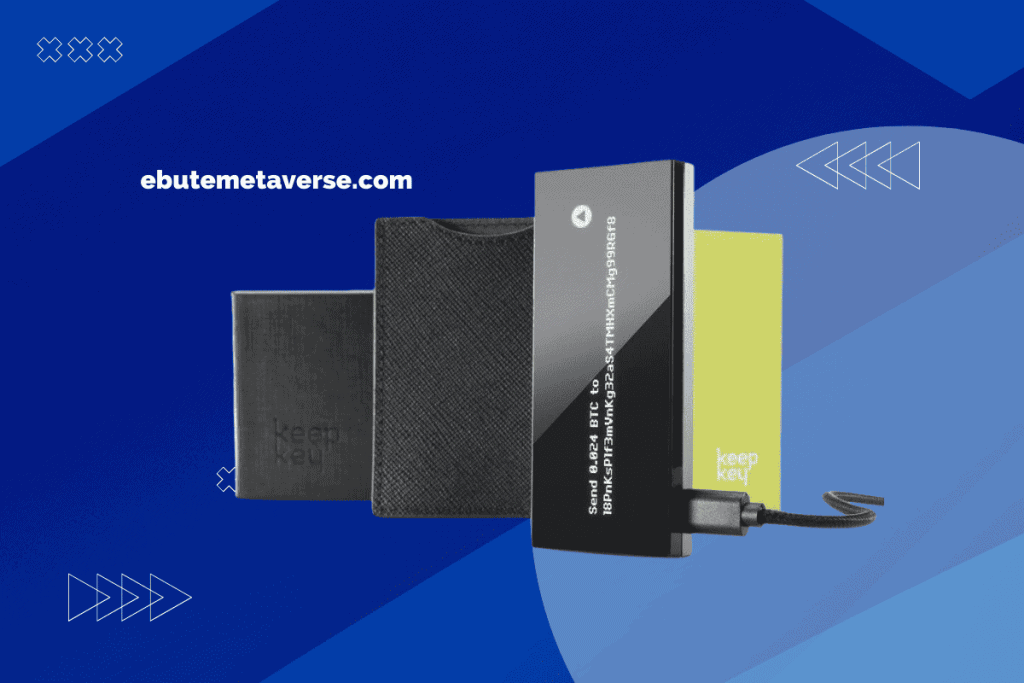 The KeepKey wallet comes in a compact box designed with tamper-evident packaging, which helps you determine if it's been opened.
Opening the box, you will find the KeepKey device itself, along with a USB-A to USB-C adapter, which allows for easy connection.
Additionally, the box contains a recovery backup card, which is a simple piece of paper on which you can write your 12-word recovery phrase.
There's also a quick-start guide and an installation manual included to assist with setup and usage, ensuring a smooth user experience.
Setting Up the Wallet
Here's a simple step-by-step guide to setting up your KeepKey wallet as indicated on their website. You can follow the video below to set up your KeepKey wallet if you prefer a second-hand experience through a video tutorial:
Step 1: Download the Latest KeepKey Client
Visit the KeepKey Github page to download the latest KeepKey client
Choose the appropriate download for your operating system.
Note for Linux users: Update your Udev rules for USB drivers.
Note for Linux users: You may need to chmod your download file to run the application and connect via USB.
Note for Windows users: You may need to proceed past unsafe download errors.
Step 2: Unbox Your Device
Prepare the materials for storing your mnemonic recovery phrase securely.
Step 3: Connect Your Device
Connect your KeepKey wallet to your computer.
Step 4: Enter Updater Mode
Unplug your device.
Press and hold the button on your KeepKey wallet.
Plug your device back in.
Step 5: Update Your Device's Bootloader
Do NOT unplug your KeepKey while uploading!
You will be prompted to unplug and reconnect your device.
Do not disconnect your device until prompted to do so on the device.
Step 6: Update Your Device's Firmware
The latest firmware is necessary for using the platform.
Step 7: Create Your Wallet
Initialize your wallet by generating a new mnemonic recovery phrase.
That's all you need to do to get started!
How to Use KeepKey Wallet
Here are some of the ways you can use your KeepKey hardware wallet:
1. Receive Crypto
To receive cryptocurrency on KeepKey, click on the "Receive" tab on the dashboard. It would generate a wallet address to which you could send the crypto. This address will be displayed on both the PC app and the hardware wallet's screen.
Note: Before sending crypto to the address generated, ensure the address on the hardware wallet screen matches that on the app. Using a modified address from the KeepKey software's output can lead to potential risks.
2. The "Transactions" Page
To view a summary of previous transactions for each account, click on the "Transactions" button. This will open a new window displaying a list with all the details of transfers made to that account.
For more information, you can click on the "details" link, which will direct you to a blockchain explorer.
3. Sending Crypto
On the app dashboard, select the "Send" button to start sending cryptocurrency. You will be presented with a simple form asking for the recipient's address and the amount to be sent. There is also an option to send all coins with a single click.
After clicking "Send," the transaction needs to be confirmed twice on the hardware wallet.
4. Updating the Firmware
Keepkey requires its users to perform regular firmware updates to provide new features and address security vulnerabilities in the device.
To update your device's firmware, start by holding down your device button while connecting KeepKey. Follow the instructions displayed on the screen; it's simple. After the update is complete, simply unplug and replug the cable. You can continue using KeepKey as usual after this.
KeepKey Key Specs
| | |
| --- | --- |
| Key Specs | KeepKey |
| Dimensions (cm) | 3.8 x 9.3 x 1.2 |
| Weight | 54 g |
| Screen | OLED |
| Input | One button |
| Connection | Micro-USB |
| Battery | No |
| Compatibility | 64-bit computers (Windows 8+, macOS 10.8+, Linux) and Android smartphones |
| Supported coins | 40+ |
| GitHub | https://github.com/keepkey/ |
KeepKey Supported Coins
KeepKey wallet has limitations when it comes to the number of cryptocurrencies it supports when compared to its competitors. The hardware wallet only supports 40 different digital assets. This means that it is highly unlikely that you will be able to transfer, store, and receive lesser-known tokens.
Here are some of the coins that the KeepKey hardware wallet supports:
Bitcoin
Ethereum
Litecoin
Dogecoin
Dash
ERC-20 Tokens
Bitcoin Cash
Namecoin
If you want to find out if your KeepKey wallet supports your preferred token, visit this website and search for the name. You'll see the token name displayed if it's supported.
KeepKey NFT Support
As of 2023, KeepKey does not support the storage of NFTs (Non-Fungible Tokens). NFTs are unique digital assets that exist on a blockchain, most commonly on the Ethereum network, and they require a wallet that specifically supports them.
While KeepKey does support Ethereum and some ERC-20 tokens, it does not have the capability to handle ERC-721 or ERC-1155 tokens, which are the token standards for NFTs.
If you're looking to store NFTs, you might want to consider a different wallet that supports them, such as MetaMask, Trust Wallet, or a hardware wallet like Ledger that can store NFTs.
Why You Should Get the KeepKey
Robust Security: KeepKey prioritizes the security of your private keys, ensuring offline storage and protection against online threats.
User-Friendly Experience: KeepKey is an intuitive and easy-to-use hardware wallet that offers a seamless and hassle-free user experience.
Sleek Design: KeepKey is one of the better-looking hardware wallets with its modern and elegant design, making it a stylish accessory.
Regular Firmware Updates: KeepKey keeps your wallet up-to-date with regular firmware updates, introducing new features and addressing potential vulnerabilities.
Potential Deal Breakers
KeepKey's limited cryptocurrency support and lack of NFT support would be its major drawbacks, based on my opinion. However, if you're planning to store popular crypto like Bitcoin on the device, KeepKey can still be a suitable option for you.
Additionally, the absence of iPhone functionality may deter those who prefer to use an iOS-based wallet for managing their cryptocurrency holdings.
KeepKey Promo Code
Final Verdict: Is It Worth It to Buy KeepKey?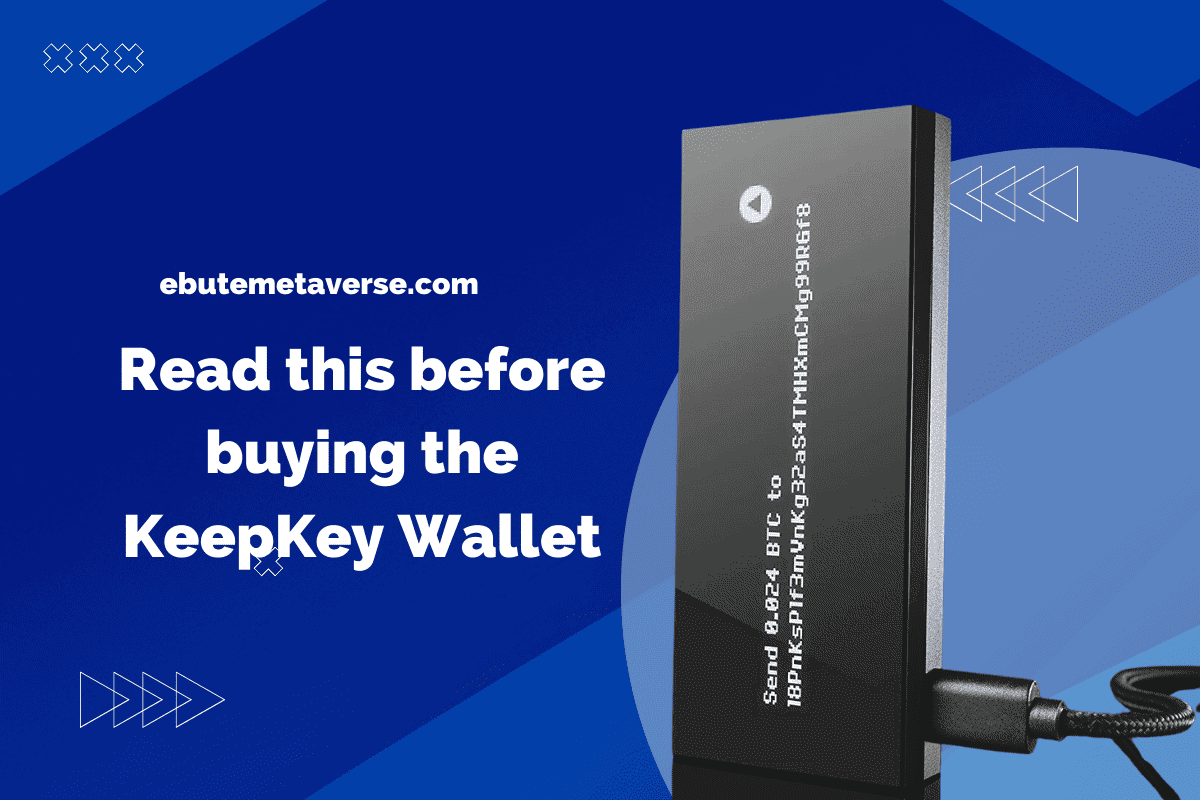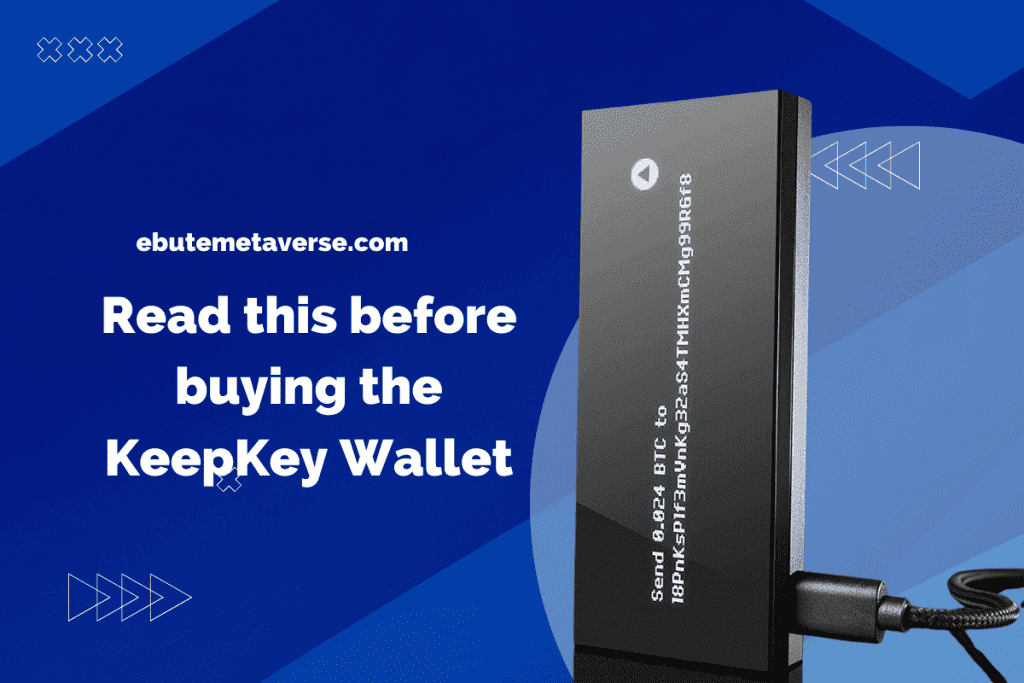 From the results I've gathered during this KeepKey Review, the KeepKey hardware wallet offers a decent service with strong security features, a user-friendly interface, and a modern design. However, the wallet offers limited crypto support and lacks iOS device compatibility, unlike some of its competitors.
With that said, whether KeepKey is worth a purchase would depend on what you're looking for in a hardware wallet. So, ensure to identify your priorities and weigh them against what KeepKay offers before making that purchase.
KeepKey Review FAQs
What Is the Difference between Trezor One and Keepkey?
When comparing hardware wallets like KeepKey and Trezor One, the key differences lie in supported coins and design.
Trezor One stands out with a larger community, a compact design, and broader cryptocurrency support. On the other hand, KeepKey boasts a larger screen and a modern design, despite supporting fewer coins compared to Trezor One.
Is Keepkey's Hardware Wallet Open Source?
The KeepKey hardware wallet is a robust open-source solution that utilizes the STM32F205 microcontroller unit (MCU). This implementation ensures the device's reliability and performance, making it a secure platform for managing your cryptocurrency assets.
How Do I Update Keepkey Firmware?
To update KeepKey firmware, connect the device and open the KeepKey Client. Then, follow the prompts for firmware updates and enter firmware update mode if necessary. After you've completed the firmware updating process, you can proceed to verify the installation by checking the current firmware version of your device.
How Do I Recover My Keepkey?
To recover your KeepKey, visit app.shapeshift.com and connect your new or wiped KeepKey device. During the setting up process, select "Recover Wallet" and enter the recovery sentence (first 4 letters per word) when prompted. Then set a new PIN, and you're done with the process.
If you need any help, you can contact their customer support for further assistance.
How Do I Access My Keepkey?
Once you've purchased your KeepKey device, you can access the device by completing the setup process. There is a step-by-step guide to doing that above in the article.