Have you noticed how easily people lose their NFTs due to hacks? Then you must understand why security should be your first priority. And this is where finding the best hardware wallet for NFTs becomes super important so you don't lose your precious assets to theft and hacking.
Hardware wallets are like USB devices; they're physical devices that store your NFTs offline, away from hackers and other threats. They're the gold standard for NFT security and are not too difficult to use.
So, which hardware wallet is the best for NFTs?
What Is The Best Hardware Wallet For NFTs?
Ultimately, the best hardware wallet for NFTs is the one that meets your needs and budget. The Ledger Nano X or Trezor Model T are good choices if you are looking for a secure and versatile option. If you want a pocket-friendly option, buy the SafePal S1. And if you are looking for a portable and easy-to-use option, go for the CoolWallet Pro.
Best Hardware Wallet For NFTs: Our Top 12 Picks
1. Ledger Nano X – $149
The Ledger Nano X is Ledger's flagship product and one of their best products out there. It offers users unmatched security features and innovative design aspects. The Nano X looks like a USB drive, so it can be easily carried around without attracting attention.
The Nano X also features two-button functionality and Bluetooth connectivity. This means you don't need to carry a USB cable to connect your wallet to the Live app on your devices.
2. Ledger Stax – $279
Did you know that Tony Fadell, the brilliant mind behind the recognizable iPod, designed the Ledger Stax? This makes it the most visually stunning device ever created by Ledger.
Just picture it: a sleek device with a curved e-ink display that covers the front and spine. The screen is 3.7 inches with a resolution of 672 x 400 pixels, and it can display 16 shades of gray. And get this—it's as thin as five stacked credit cards.
Let's not forget about its internal battery, which is similar to the one in the Nano X. Depending on how often you use it; the battery can keep going for days or even weeks.
3. Ledger Nano S Plus – $79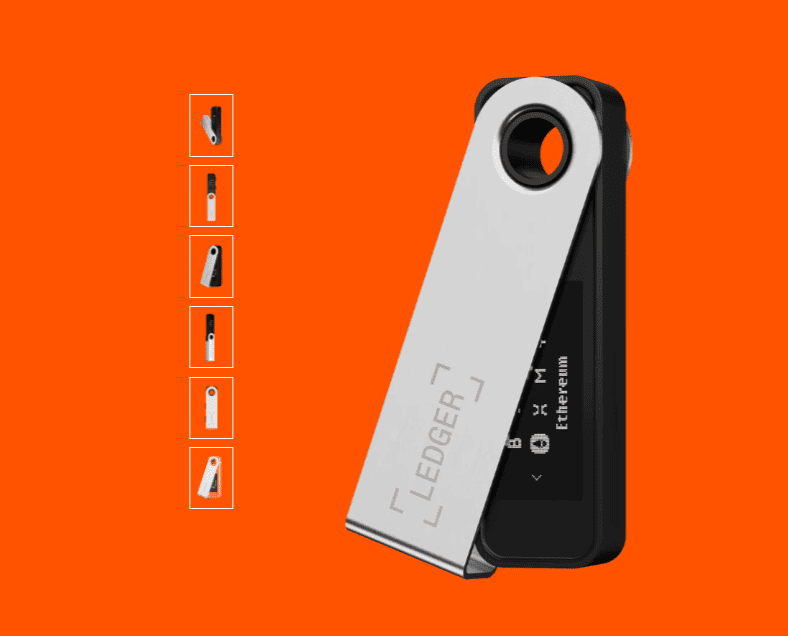 The Ledger Nano S Plus stands out as one of the best NFT hardware wallets specifically designed for budget-friendly NFT buyers. This nifty little device resembles a flash drive and offers both convenience and exceptional security.
When it comes to price and quality, the Nano S Plus strikes the perfect balance. It is more affordable than the Ledger Nano X while still providing top-tier security features that you can rely on.
With a 24-word recovery phrase, regular updates, PIN security, and more, this wallet protects your assets. Plus, its compact size makes it easy to carry around wherever you go.
4. Trezor Model T – $219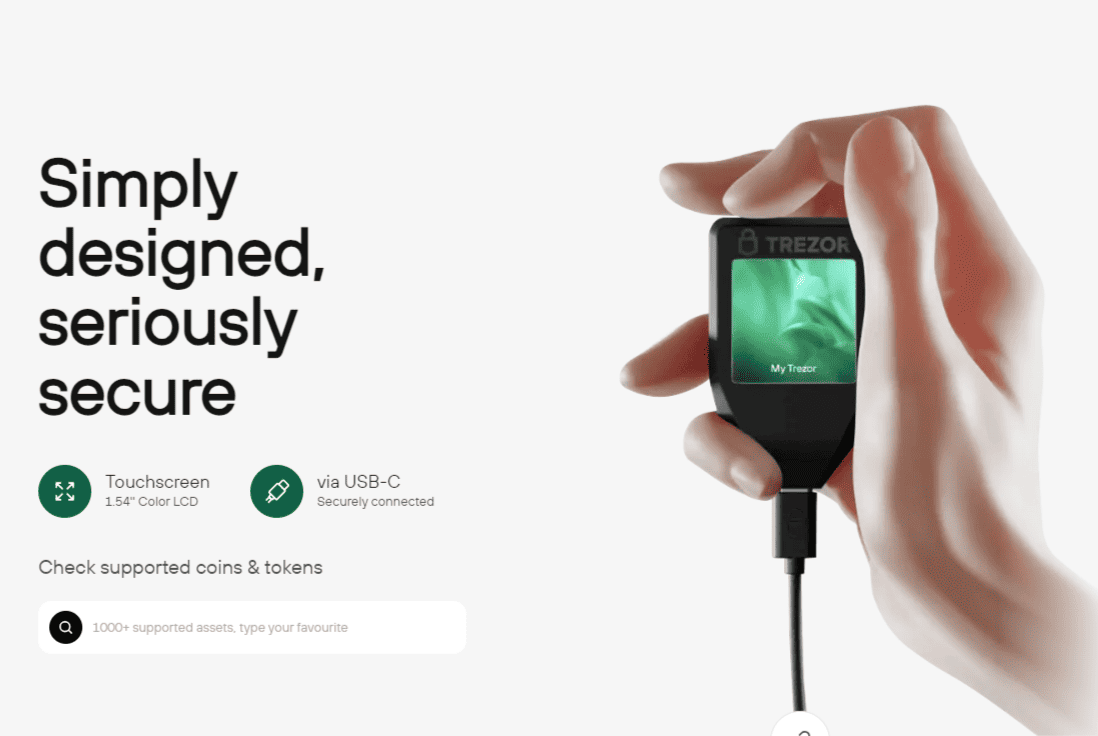 Apart from the Ledger wallet, Trezor is another well-known player when it comes to cryptocurrency wallets. Their Trezor Model T is an advanced NFT hardware wallet that can be used to store NFTs and other cryptocurrency assets.
One of the best things about the Trezor Model T is its big touchscreen display. This notable attribute enhances the user experience by providing a user-friendly and swift means of navigating the wallet's interface. Even if you're not particularly familiar with hardware wallets, the Model T makes it a breeze to explore and interact with.
Read Also: Trezor Vs Ledger For NFTs: Which Provides The Best Security?
5. Trezor One – $69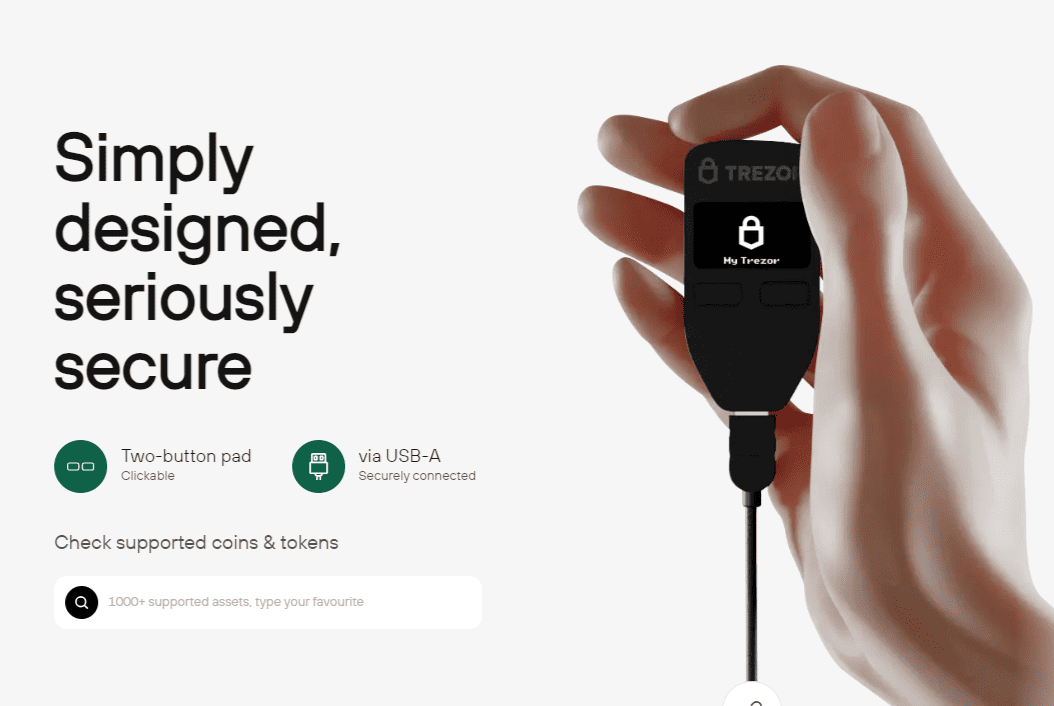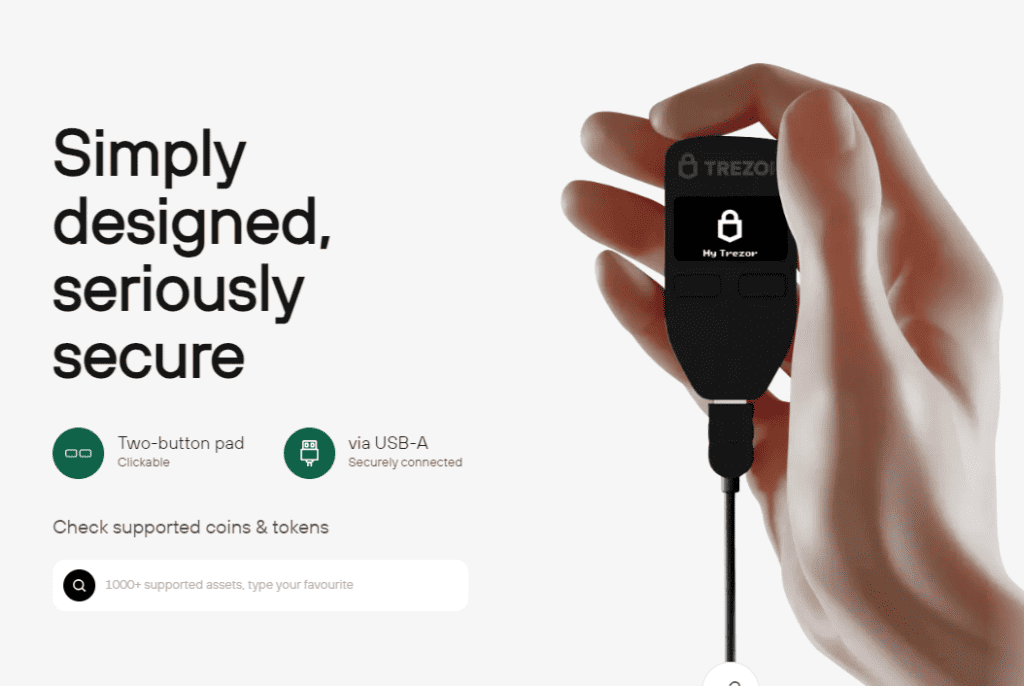 The Trezor Model One is the best NFT hard wallet option that provides great value for your money, priced at an affordable $69. It offers an additional layer of security through a user-defined PIN, which can be up to 50 digits long.
To conveniently manage your NFTs and other cryptocurrency assets, you have the option to pair your wallet with the Trezor Suite mobile app. However, it's worth noting that the app is currently only available on the app store for Android devices and not iOS.
Unlike some higher-end wallets, the Trezor Model One does not support Bluetooth connectivity. Instead, it utilizes a USB-A connection. This may be seen as a drawback for those who prefer wireless connections, but it is a common feature among lower-cost wallets.
6. Keystone Pro – $169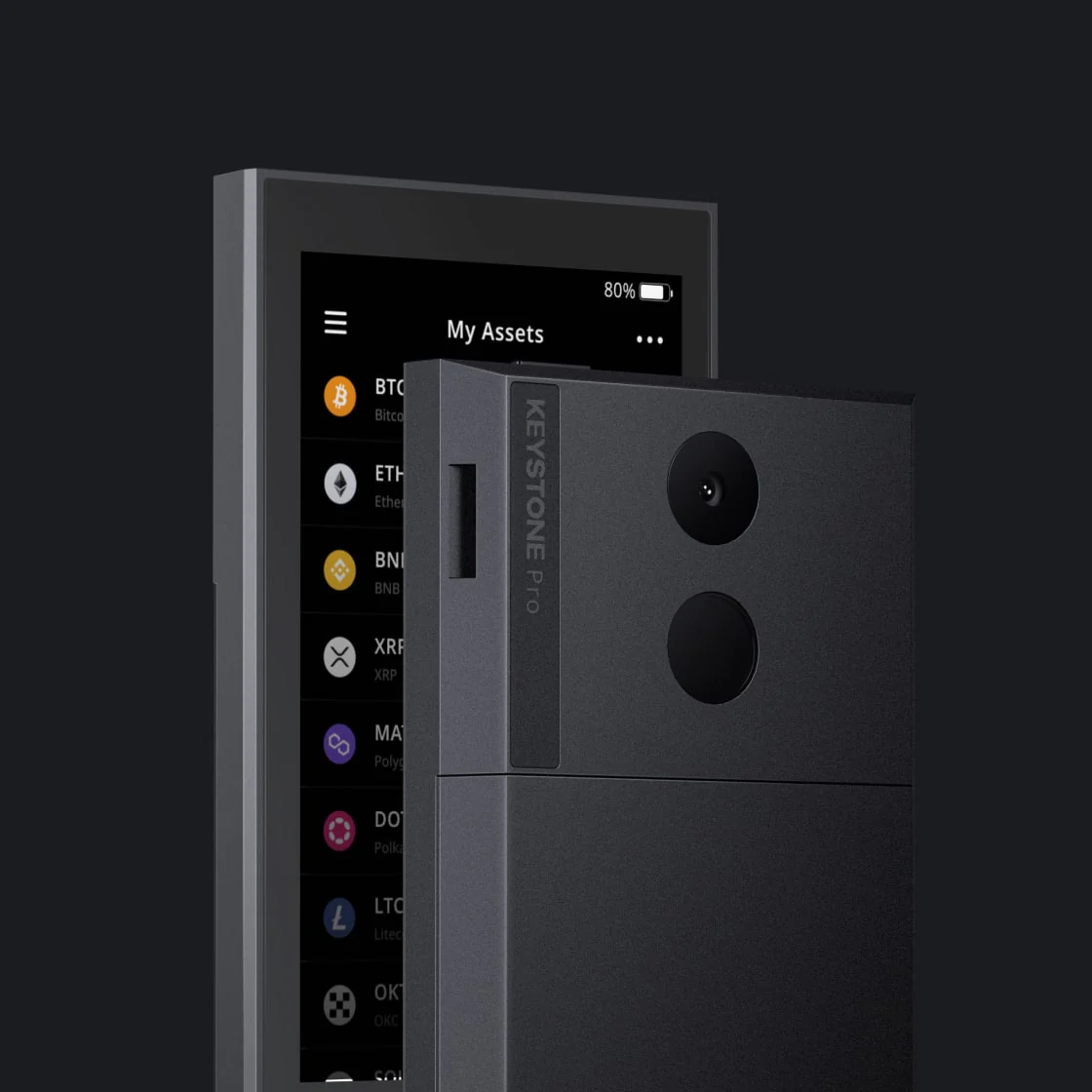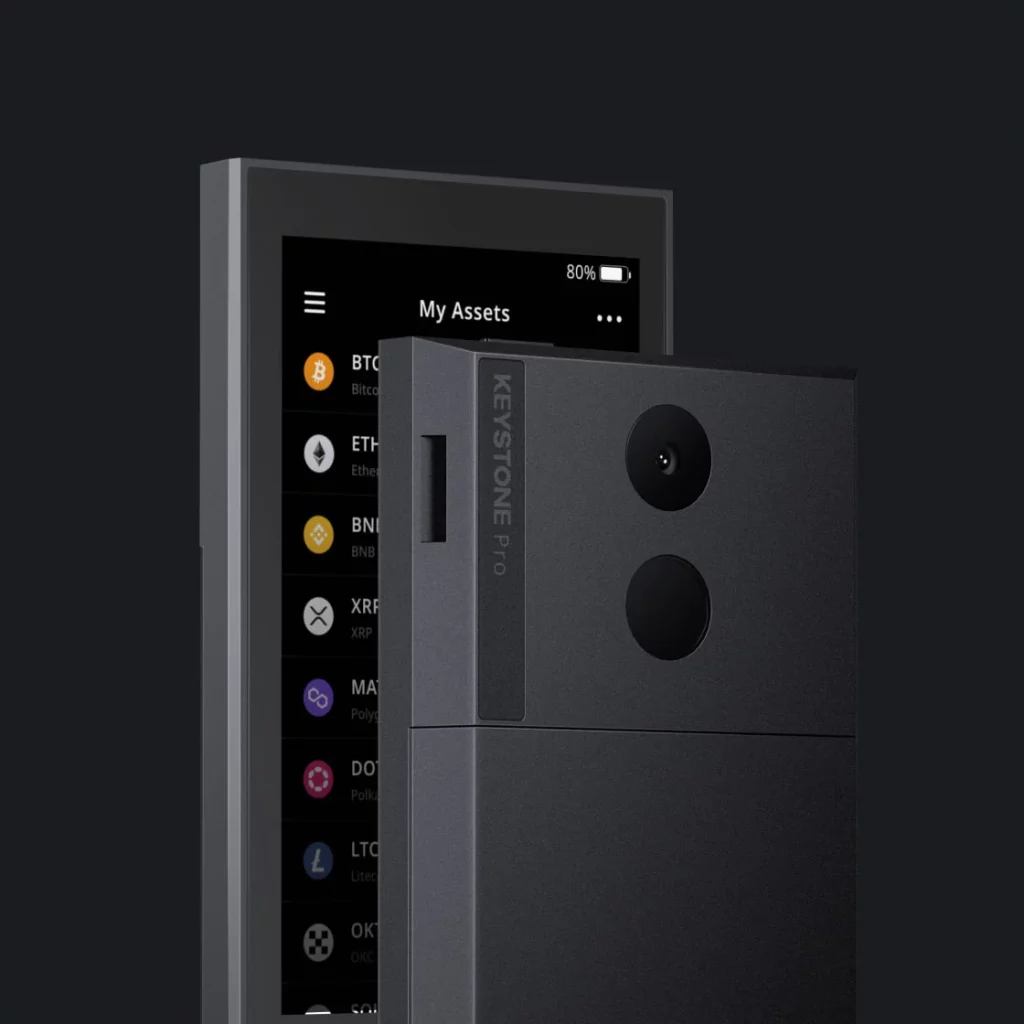 Ledger and other popular hardware wallets use secure chip elements like bank cards and electronic passports to emphasize security. The Keystone Pro also uses these secure chips to protect against physical and digital attacks.
However, the "bank-grade" EAL 5+ secure chip element used by the Keystone Pro is what truly sets it apart from the competition and guarantees the highest level of security. This chip generates truly random private key numbers and isolates them from external threats.
In addition to its robust security features, the Keystone Pro boasts compatibility with various industry standards. This versatile wallet supports BIP32, BIP44, and BIP39 seed phrases for easy cryptocurrency portfolio management.
7. Keystone Essential – $119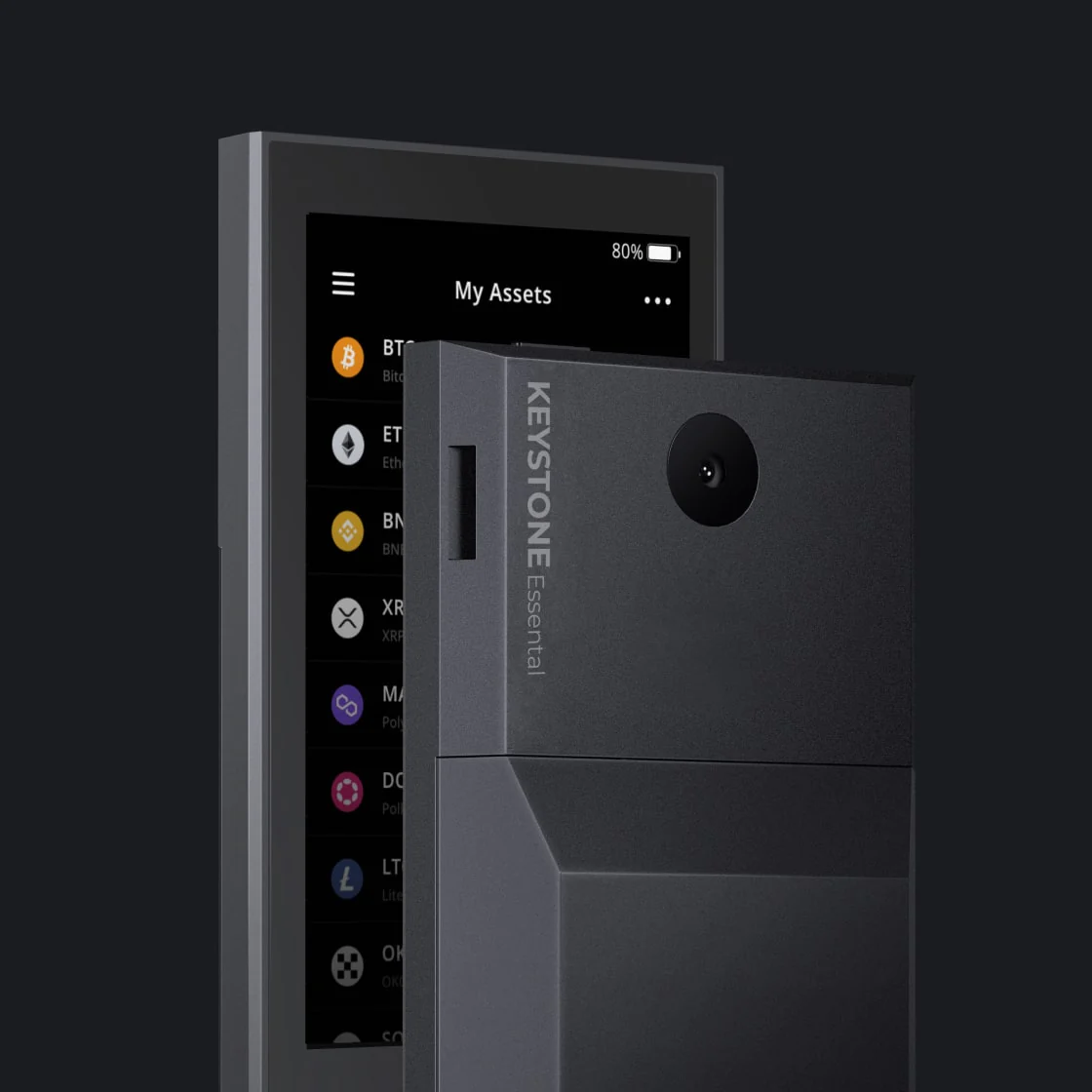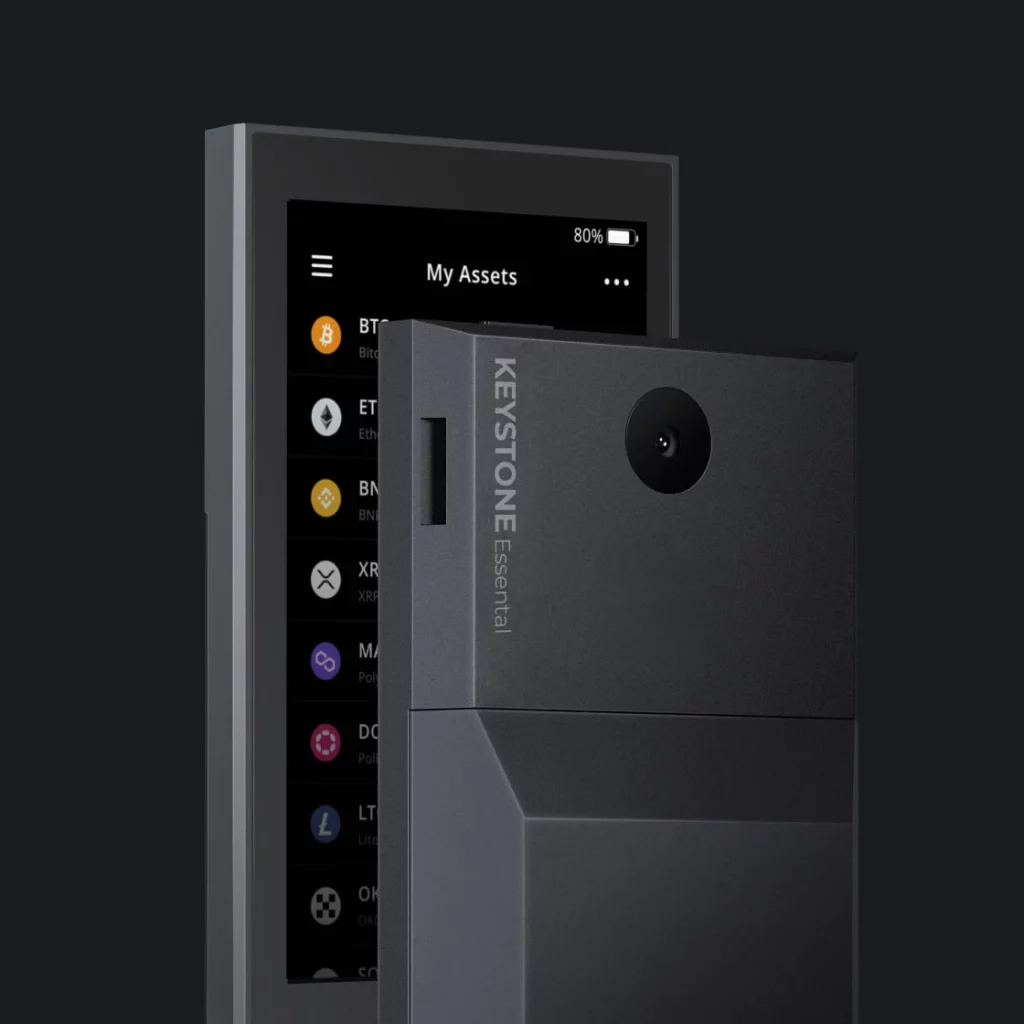 The Keystone Essential is the best NFT hard wallet for securely storing and managing your digital assets. The wallet is designed to be easy to use, with an intuitive interface suitable for beginners and experts alike.
With the Essential, you can easily transact with your digital assets. The wallet supports a wide range of cryptocurrencies and NFTs on different blockchains, including Ethereum and Solana NFTs.
The wallet also has a long battery life, so you can use it all day without having to charge it.
8. KeepKey – $49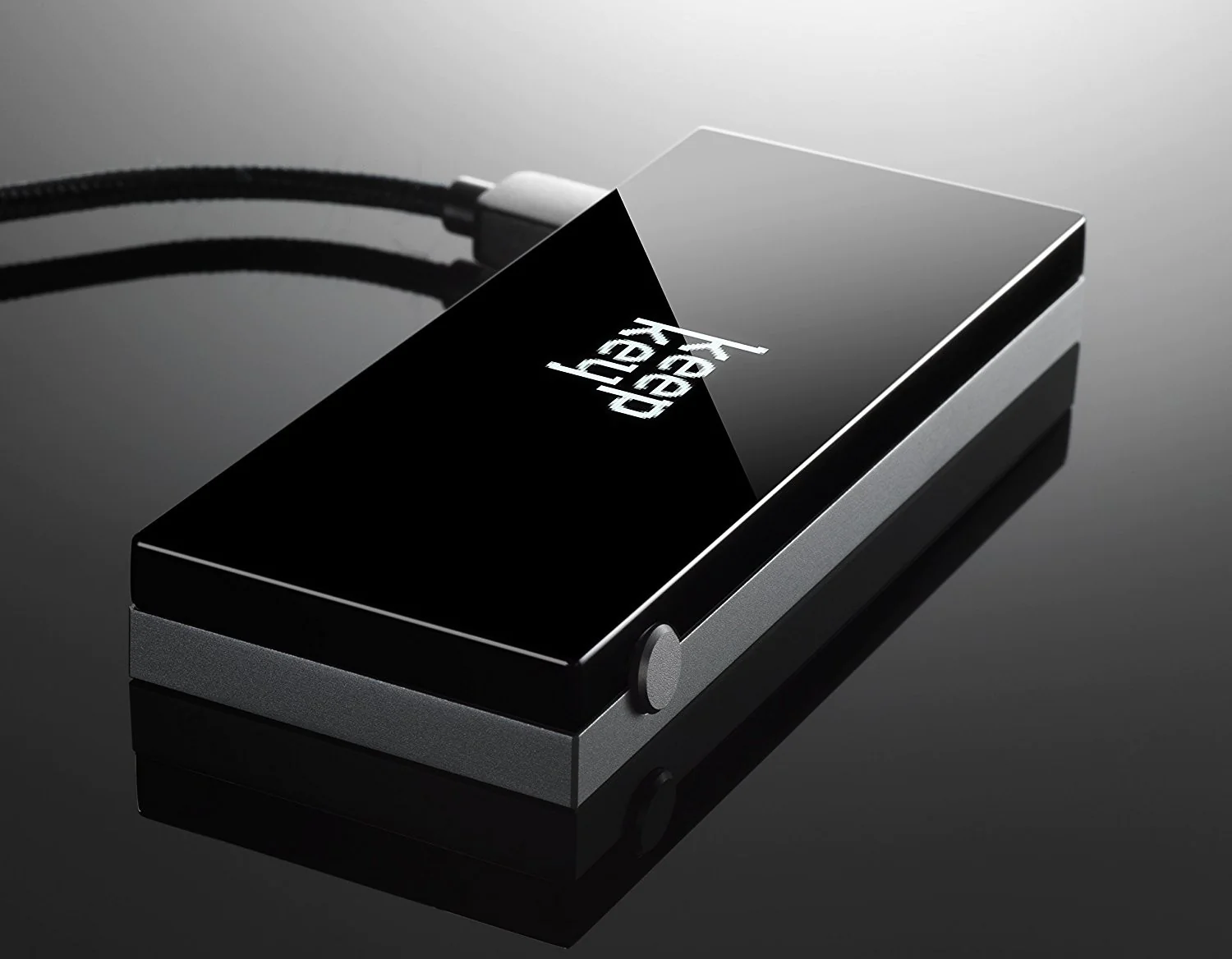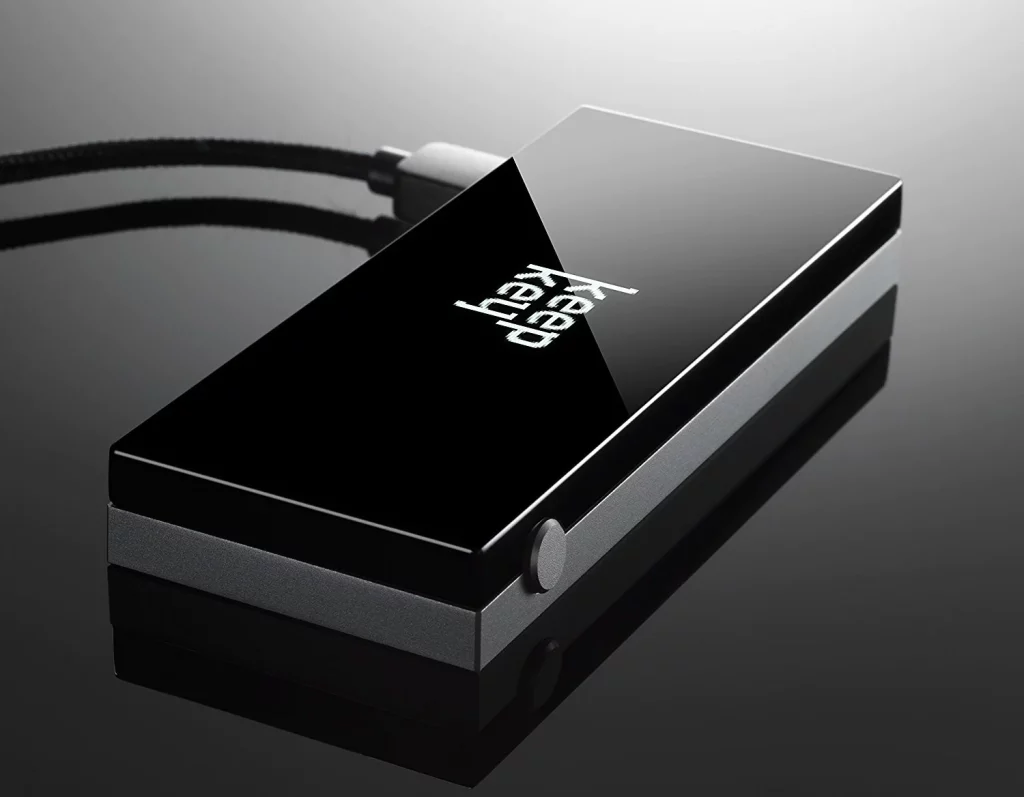 So if you're looking for a wallet that has been in existence as long as the history of NFTs, then KeepKey is definitely worth considering.
What is exceptional about the KeepKey wallet is that it has only one button, which is used to turn the device on and off. All other processes are handled on the mobile app, including entering your PIN and setting up the recovery phrase.
One thing to note, though, is that KeepKey is one of the largest NFT hardware wallets in the market. Compared to Trezor and Ledger, it is more than twice as large.
9. SafePal S1 Hardware Wallet – $49.99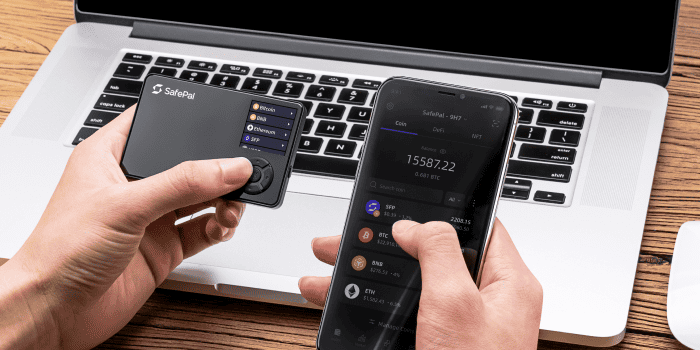 The SafePal S1 stands out as a wallet with a significant advantage—it comes at a low cost. One of the reasons for its affordability is that it features a fragile plastic casing instead of the more common metal casings found in other wallets on this list.
One noteworthy feature of the SafePal S1 is its self-destruct mechanism. This feature serves as an extra layer of security, activating in two specific situations.
First, if an incorrect PIN is entered multiple times, the wallet triggers the self-destruct mechanism to prevent unauthorized access and protect the stored digital assets. Second, if anyone tries to tamper with the cryptographic chip, the self-destruct mechanism is also triggered.
10. SecuX Nifty NFT Cold Wallet – $199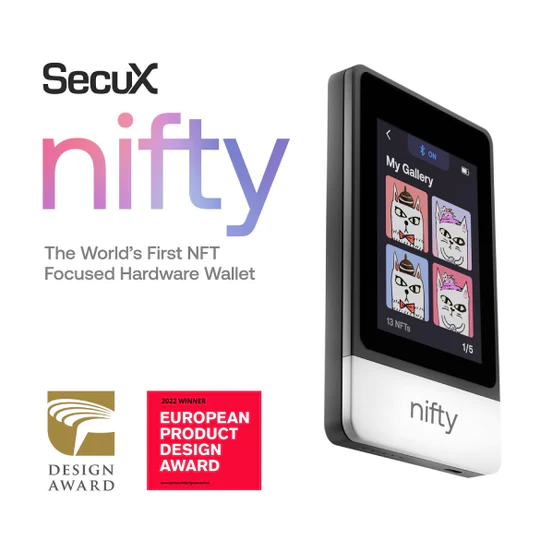 SecuX Nifty is the first hardware wallet that allows you to view and display your own NFT images. The device has a 2.8-inch color touchscreen, so you can see your NFTs in all their glory. You can also use the touchscreen to sign all your NFT transactions, making buying, selling, and storing your NFTs easy.
SecuX Nifty is compatible with a variety of NFT marketplaces and DeFi applications, so you can easily access your NFTs from anywhere. You can also customize your viewing options and personalize your gallery to show off your favorite NFTs to the world.
11. CoolWallet Pro – $149
The CoolWallet Pro is a stylish and secure hardware wallet that's perfect for NFT collectors who are on the go. It's waterproof and shockproof, and it's a Bluetooth-enabled wallet that connects to your smartphone.
It's not the most affordable NFT hardware wallet on the market, but it's a great option for people who want a secure and stylish way to store their NFTs.
12. CoolWallet S – $99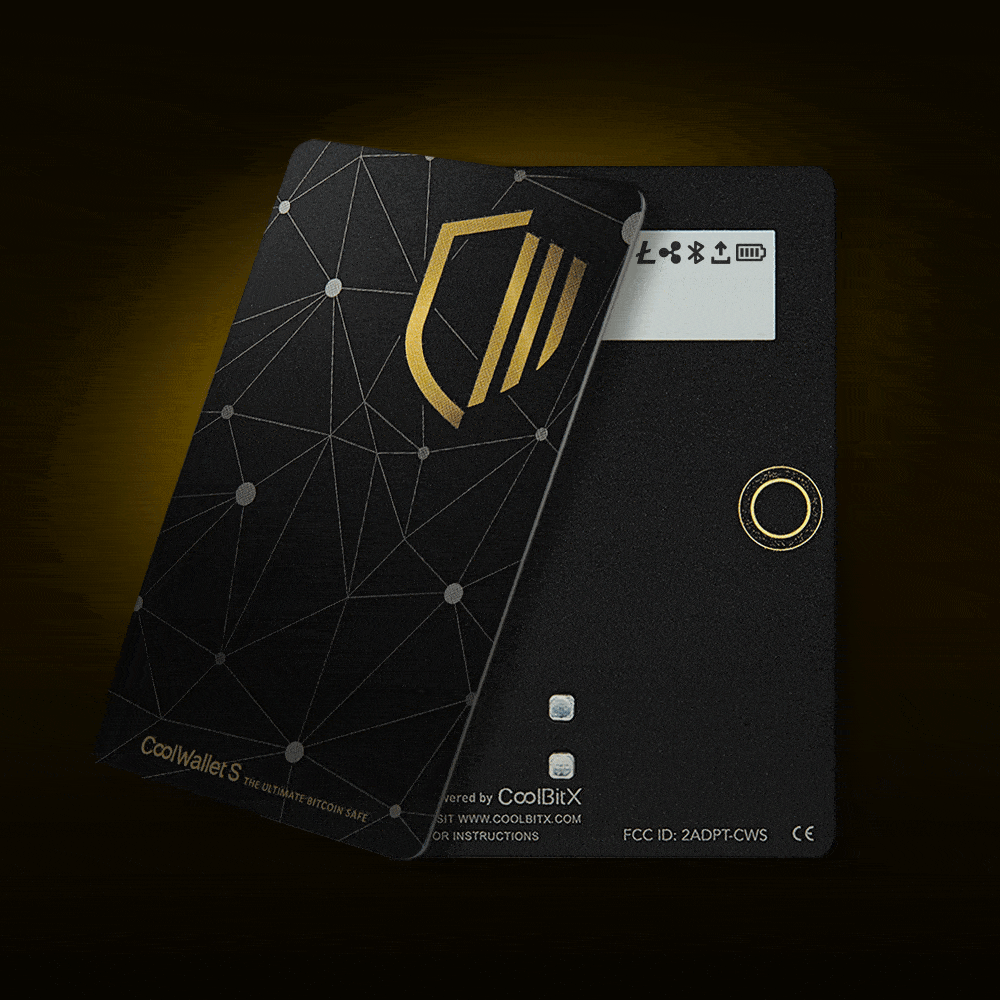 One of the best hardware wallets for NFTs is Cool Wallet S. This wallet is Bluetooth-enabled and connects to your smartphone. This means you can manage your NFTs from anywhere without exposing your private keys to the internet. The wallet also features a built-in display, so you can verify transactions before they're sent.
In addition to its security features, the CoolWallet S is very user-friendly. The device comes with a simple, intuitive interface that makes it easy to set up and use. And if you ever need help, a team of friendly customer support representatives is available to assist you.
How To Choose The Right Hardware Wallet for NFTs
When it comes to choosing the best hardware wallet for NFTs, there are several factors to consider to ensure the security of your valuable digital assets. Here are some important things to note down: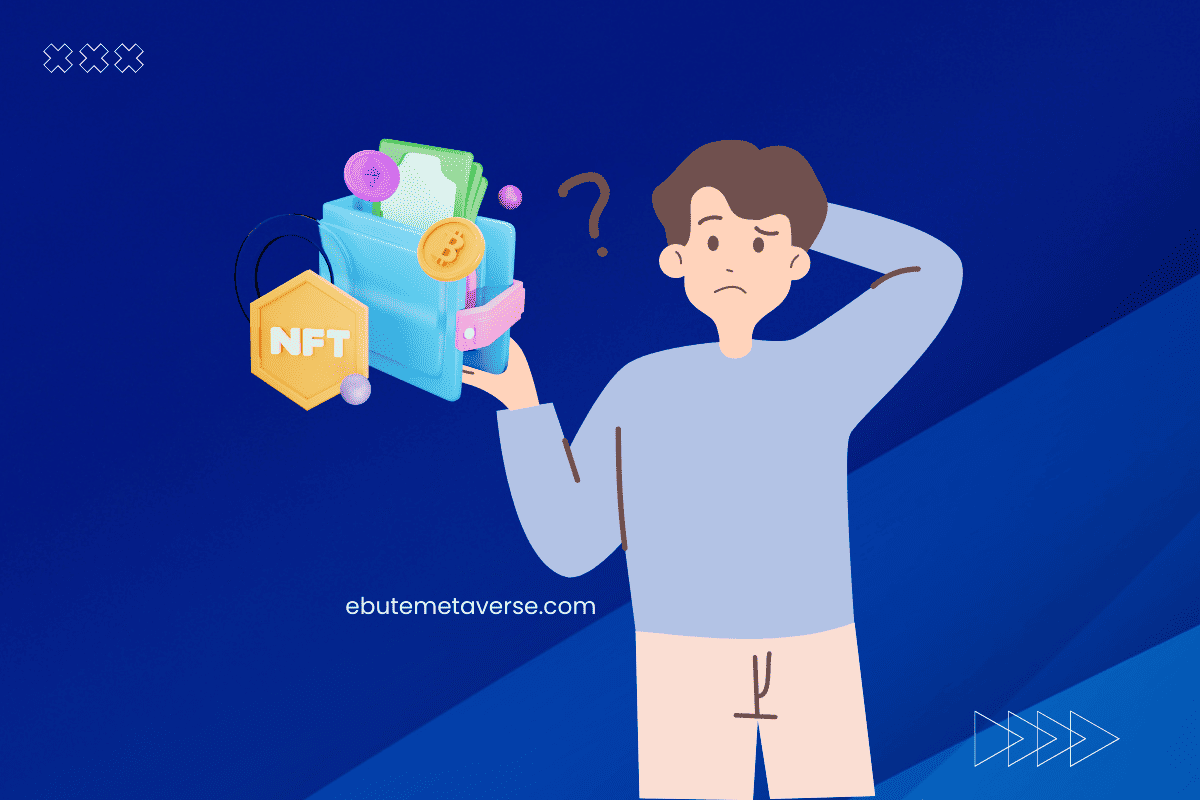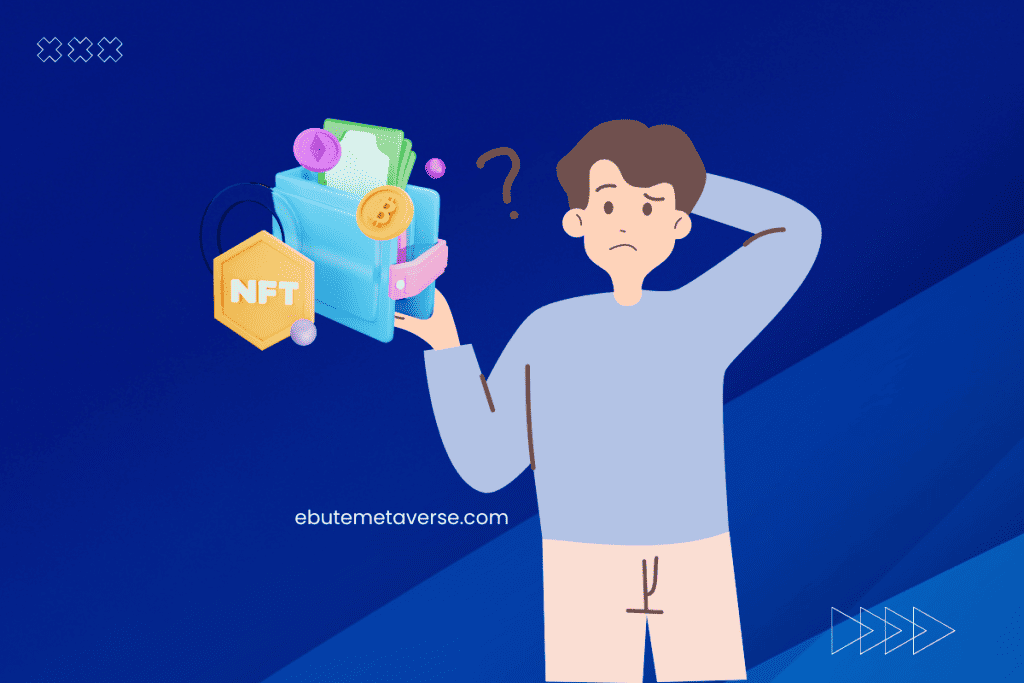 1. Security
The primary concern when selecting a hardware wallet is security. Look for hardware wallets that offer high-level security features, like PIN codes, strong encryption, and two-factor authentication. Additionally, check if the wallet has undergone independent security audits or has a good reputation for protecting user funds.
2. Supported Cryptocurrencies
Ensure that the hardware wallet you choose supports the specific blockchain or cryptocurrencies associated with your NFTs. NFTs can be based on blockchain networks, such as Binance Smart Chain, Ethereum, etc. Make sure the hardware wallet is compatible with the blockchain network on which your NFTs are issued.
3. User-Friendliness
Consider the ease of use and user interface of the hardware wallet. A wallet that offers a simple and easy-to-use interface can make it easier for you to access and manage your NFTs. Look for wallets that have clear instructions and a user-friendly setup process.
4. Backup and Recovery
Find out how the hardware wallet handles backup and recovery of your NFTs. Ideally, the wallet should provide a secure and convenient way to back up your private keys or recovery seed phrase. This ensures that you can retrieve your wallet and access your NFTs in case your device is lost, stolen, or damaged.
5. Reputation and Reviews
Do some research on the reputation and reviews of the hardware wallet you are considering. Look for feedback from other users and the crypto community to gauge the wallet's reliability, security, and overall user experience. Pay attention to any reported security incidents or vulnerabilities.
6. Firmware Updates and Support
Check if the hardware wallet receives regular firmware updates and has an active support system. Firmware updates are important for fighting against security vulnerabilities and improving the hardware wallet's performance.
7. Price
When choosing a hardware wallet, it's essential to consider its price. Take the time to compare the features and prices of different wallets available on the market. This way, you can find a wallet that not only meets your security requirements but also fits within your budget.
Tips For Keeping Your NFT Hard Wallet Safe
1. Choose a Reliable Hardware Wallet
Start by selecting a hardware wallet that you can trust explicitly to safeguard your NFTs. Look out for reputable brands that have a solid reputation in the crypto community. Take some time to do your own research and read reviews to ensure that you're getting a reliable device you can rely on.
2. Purchase from Authorized Sources
It's really important to make sure you buy your hardware wallet from official sources or authorized resellers. Do not buy from random sellers or auction sites because you could get counterfeit or compromised devices. To ensure authenticity and security, stick with reputable websites that the wallet manufacturer recommends.
3. Set a Strong PIN
When you're setting up your hardware wallet, it's crucial to pick a strong PIN code that isn't easy to guess. Avoid using common combinations like "123456" or your birthdate, as these can be easily cracked. Instead, go for a unique and complex PIN that includes a combination of letters, numbers, and special characters. This will greatly enhance the security of your wallet and help protect your valuable assets.
4. Enable Two-Factor Authentication (2FA)
Many hardware wallets offer the option to enable 2FA as an extra layer of security. Activate this feature if it is available, as it will require an extra verification step to access your NFTs.
5. Keep Firmware Updated
To keep your hardware wallet secure and performing at its best, it's crucial to stay on top of firmware and software updates. Manufacturers often release these updates to address any security vulnerabilities and enhance overall performance. Stay informed about new releases and make it a priority to install the updates as soon as possible.
Final Thoughts
Remember, while these hardware wallets provide an extra layer of security, it's crucial to practice good digital hygiene. Safeguard your recovery phrases, update your firmware regularly, and never venture into the dark corners of the internet without your trusted hardware wallet by your side.