Trezor Vs Ledger For NFTs: Which Provides The Best Security?
Trezor and Ledger always emerge among the top options when deciding which hardware wallet to store NFTs. However, there's been an age-long debate on which of the two wallets' solutions is the most secure. 
We know you want to keep your valuables safe with the increasing cases of NFT scams. So, we've compared Trezor and Ledger to help you choose the best storage option for your NFTs.
We'll also compare both solutions' features and help you discern how they differ in security. Finally, we'll share insights on the past security records of both hardware wallet solutions.
At the end of the article, we'll answer related questions about hardware wallet security for NFTs. So make sure to read through till the end.
Trezor vs Ledger for NFTs Compared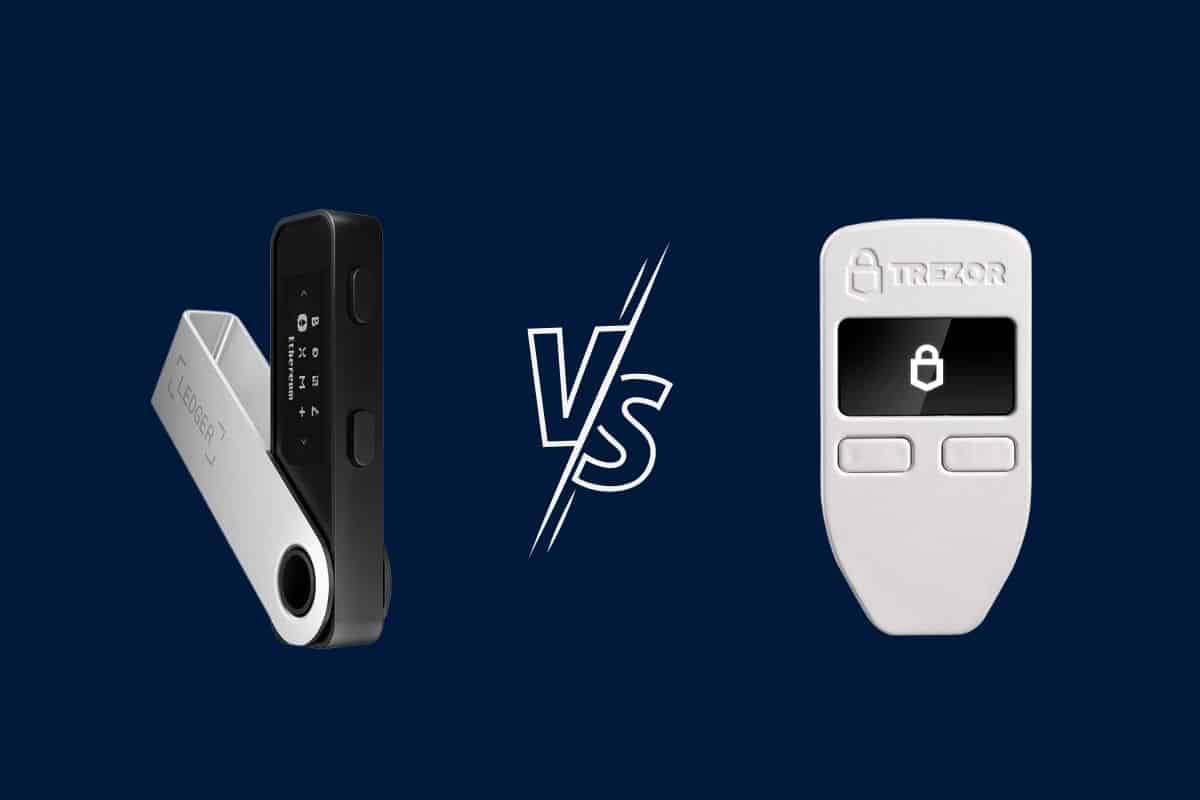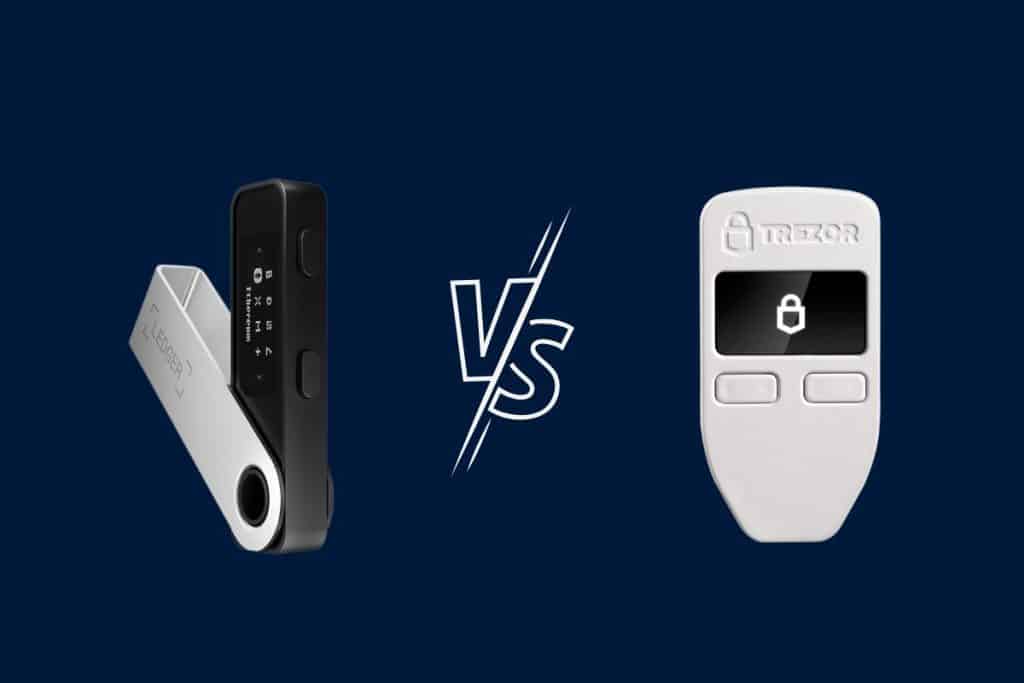 Trezor
Ledger
Main Hardware Wallets
Trezor Model One
Trezor Model T
Ledger Nano S Plus
Ledger Nano X
Ledger Nano Stax (New release)
Ease of Use
Display: 128×64px OLED screen, two button pad (Trezor Model One), 240×240px LCD touch screen (Trezor Model T)
Connector: USB-A, WebUSB, Micro USB (for mobile), and USB-C (*Device must be connected to use)
Setting up difficulty: Easy
Display: 128×64px OLED screen (Ledger Nano S Plus & Ledger Nano X), 400×672 px E Ink® touch screen (Ledger Nano Stax)
Connector: USB-C, Bluetooth (only available on the Ledger Nano X and Ledger Stax models)
Setting up difficulty: Easy
Security
Backup: Advanced Shamir Backup, Standard seed Backup
Authentication: PIN & passphrase, secure access via computer & mobile.
Security mechanism: Certified ARM Cortex-M3 embedded-arm processor (CE)
Backup: 24-word Secret Recovery Phrase
Authentication: PIN protection
Security mechanism: Certified Secure Element (CC EAL5+)
Applications
Available in browser and desktop versions (Apple, Windows, Linux)
Ledger Live app
Open-source
Fully open-source
While the Ledger Live software is open-source, the firmware on the actual devices is not.
Digital Assets Supported
1289 to 1456 coins and tokens supported (*depending on the specific hardware wallet)
NFTs and 1000+ coins supported
Fees and price
$69 to $219 (*depending on the specific hardware wallet), No transaction fees.
$79 to $149 (*depending on the specific hardware wallet), No transaction fees.
Here's a comparison table for Trezor and Ledger. We compared both hardware wallet solutions based on product offerings, ease of use, supported cryptocurrency, fees and price, and more.
Difference between Ledger and Trezor
Wallet Features (Winner: Ledger)
In terms of features, there isn't much difference between Ledger and Trezor. However, both hardware wallets do have some distinctive features that separate one from the other. For example, while Trezor devices come with a unique design, Ledger devices look like your standard steel USB storage device.
Both Trezor and Ledger devices can connect via a USB cable. However, most mobile users would prefer the Ledger Nano X's optional Bluetooth functionality over Trezor's lack of it. Also, Ledger devices support several devices, including Android, iOS, Linux, Windows, and Mac.
On the other hand, Trezor users can only connect to Android devices.
Both the Ledger Nano Stax and Trezor Model T support touch screens. However, the former has a better display (400×672 px, E Ink® touch screen) than the latter (240×240px LCD touch screen). On the other hand, the Ledger Nano S Plus, Ledger Nano X, and Tezor Model One have the same 128×64px OLED screen.
Ease of Use (Winner: Ledger)
Trezor and Ledger's devices are quite simple to set up. Also, the actual setup and usage of all the devices are similar. Both hardware wallet solutions utilize tight account verification and passphrase settings to ensure security.
For users who prefer touchscreens and larger displays, Ledger Nano S Plus, Ledger Nano X, and Tezor Model One would be difficult to use. With the recent release of the Ledger Nano Stax, Ledger now offers a color touchscreen, the same as Trezor's Model T. However, Ledger still trumps Trezor in terms of connectivity with its easy-to-use Bluetooth feature. Plus, it's easier to store NFTs on Ledger compared to Trezor.
Cryptocurrency Supported (Winner: Trezor)
Trezor and Ledger both let users store more than 1,000 different coins and tokens, including NFTs. This makes them comparable in terms of supported digital assets. However, while the same coins are supported by the Ledger Nano Stax, Nano S Plus, and Nano X, the Trezor Model T supports more cryptos than the Model One.
Both Trezor and Ledger's users get access to a built-in cryptocurrency exchange to purchase, sell, or trade digital assets.
Security (Winner: Ledger)
Ledger and Trezor are recognized as industry leaders in terms of security. Both hardware wallet solution provides users with private keys that never leave the devices.
Trezor wallets' security mechanism is built around a single chip (an ARM Cortex-M3 embedded-arm processor). However, Ledger devices offer additional security against hardware-based assaults with two chips, including a bank-grade secure element (SE) chip.
In term of transparency, Trezor market itself as a brand that values customer trust and operates on an open-source platform. On the other hand, Ledger employs closed-source firmware, which means that it is not accessible to third parties for review or vulnerability testing.
It's important to note that both Trezor and Ledger devices support BIP39 (Bitcoin Improvement Proposals) passphrases. But, only the Trezor Model T offers Shamir Backup to strengthen private key security.
Has a Trezor Wallet Ever Been Hacked?
Yes—The Kraken Security Labs revealed a significant flaw in Trezor's hardware wallets. While the wallet is almost 100% immune to internet-based attacks, it's highly susceptible to remote attacks.
In their blog post, they explained how they carried out the process. This attack requires the hacker to obtain the Trezor wallet and open it to find the in-built chip. The hacker can extract the information on the chip within about 15 minutes.
Despite the physical vulnerability, Trezor is still considered safe. According to Trezor, 94% of attacks take place remotely, so there's nothing to worry about as long as you keep your physical wallet safe.
Has a Ledger Wallet Ever Been Hacked?
Yes. There was a shocking report of a breach in the Ledger Marketing Database in 2020 due to a security flaw. About 272,000 people had their personal information, including nearly 1 million email addresses, exposed. Aside from that, this vulnerability didn't affect the hardware wallet's security.
Conclusion: Is Trezor or Ledger Better for NFTs?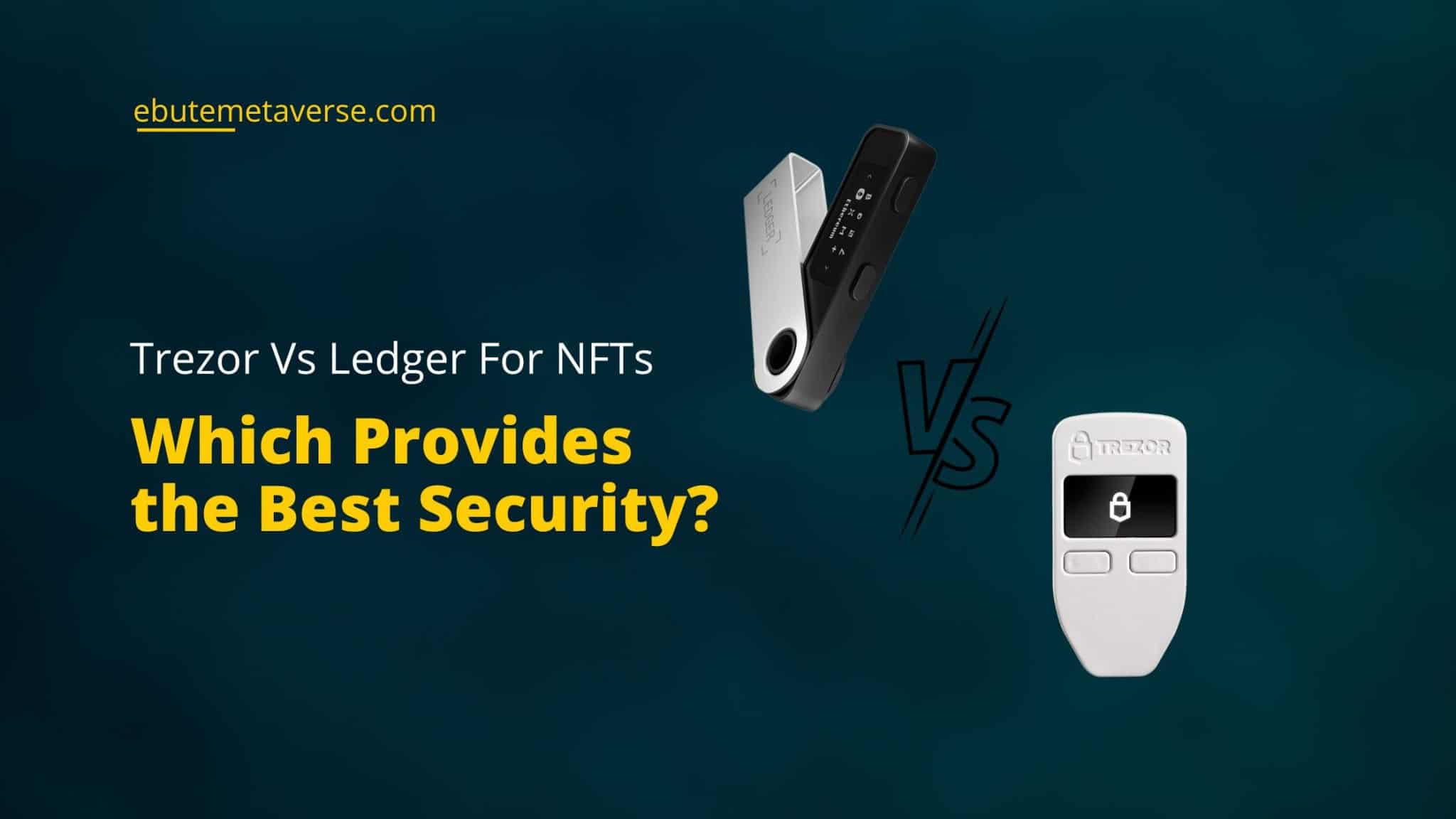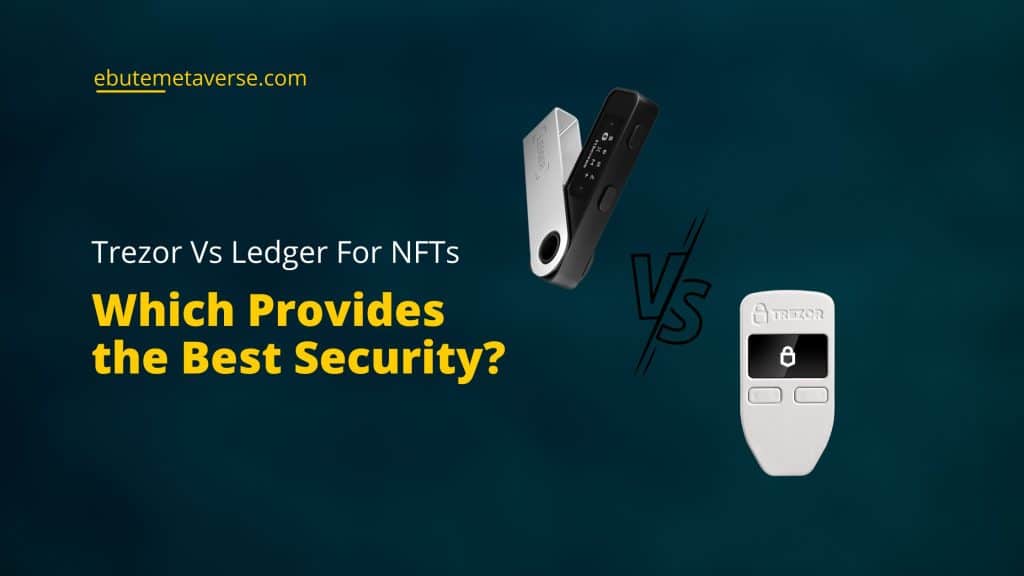 Ledger is better than Trezor for NFTs in terms of hardware wallet security. The former showed its commitment to safety through its high-quality security features, certification, and customer support. However, that's not to say that Trezor isn't a good choice regarding security.
Both wallets have good ratings in terms of hardware wallet security, ease of use, features, and supported cryptocurrency. But if you value security above everything else, Ledger is the hardware wallet you want to get to keep your NFTs.
FAQ
Are Hardware Wallets More Secure?
Hardware wallets are cold storage that allows users to store digital assets and private keys securely offline. However, these wallets shouldn't replace the standard crypto best security practices. Ultimately, it doesn't matter what kind of wallet you use. If you are careless with their keys or seed phrases, you'll lose your NFTs or digital assets.
Is Trezor as Good as Ledger?
Ledger surpasses Trezor in terms of price, mobile app, iOS compatibility, security, and support for cryptocurrencies. However, Trezor's Model T is easier to use than the Ledger Nano X. Also, both of them enable access to exchanges and support thousands of coins.
Is Ledger the Best NFT Wallet?
Ledger's Nano X device is considered the most secure NFT wallet available. Users can store and trade NFTs and bitcoin offline on this cold wallet.