Connecting your MetaMask wallet to OpenSea is a simple process that can be completed in just a few steps. Not only will it provide you with a seamless experience on the platform, but it will also help to keep your assets secure.
In this guide, we'll walk you through the steps to connect MetaMask to OpenSea, allowing you to fully immerse yourself in the exciting world of NFTs. So, let's get started!
How to Connect MetaMask to OpenSea
If you plan to buy and sell NFTs frequently, then knowing how to connect MetaMask to OpenSea is an important skill to learn.
Here are the five steps needed to connect MetaMask to OpenSea;
Download and install MetaMask. (our article on installing MetaMask wallet will help).
Create an OpenSea account.
Connect your MetaMask to OpenSea.
Confirm the connection.
How To Connect OpenSea To MetaMask Mobile (Android & iPhone)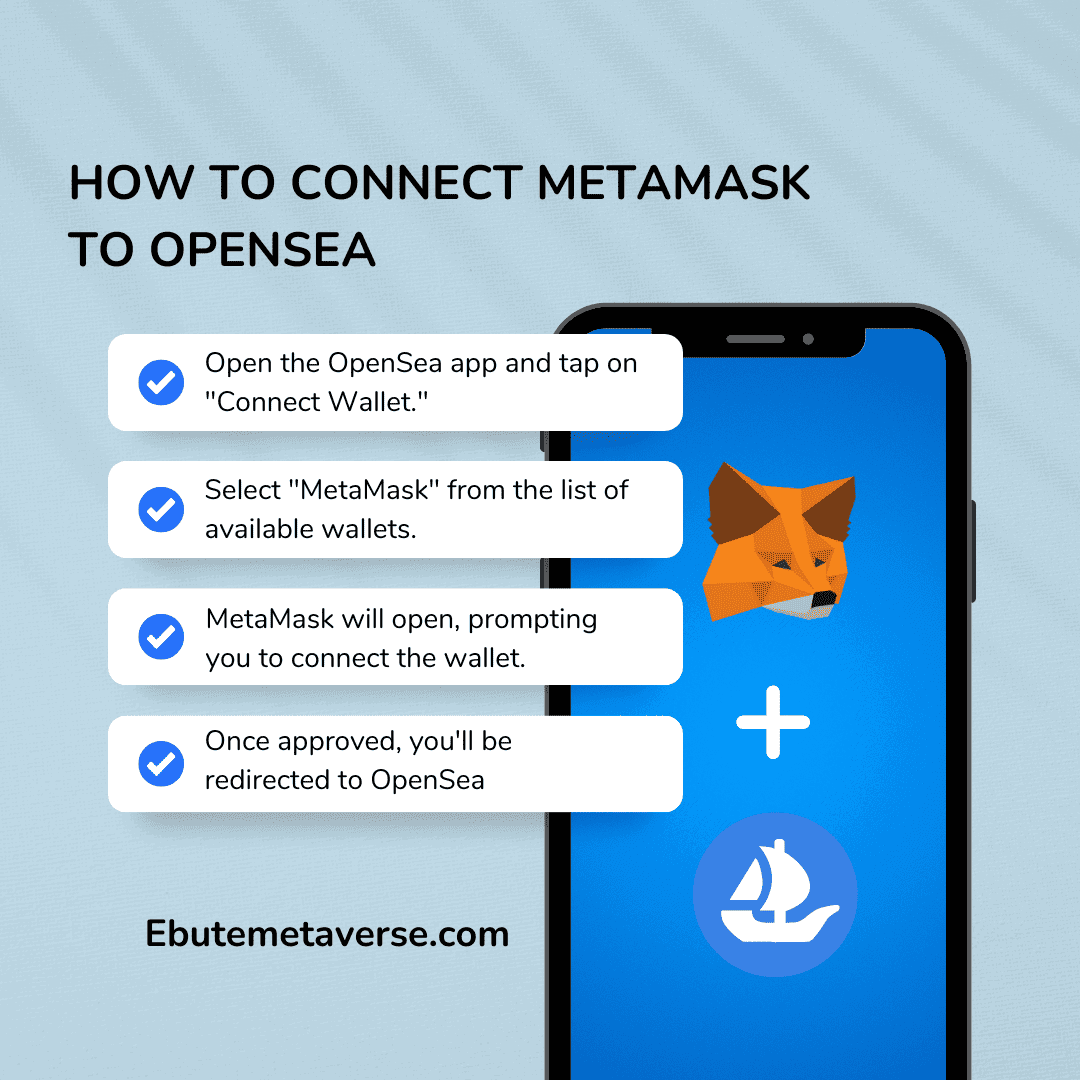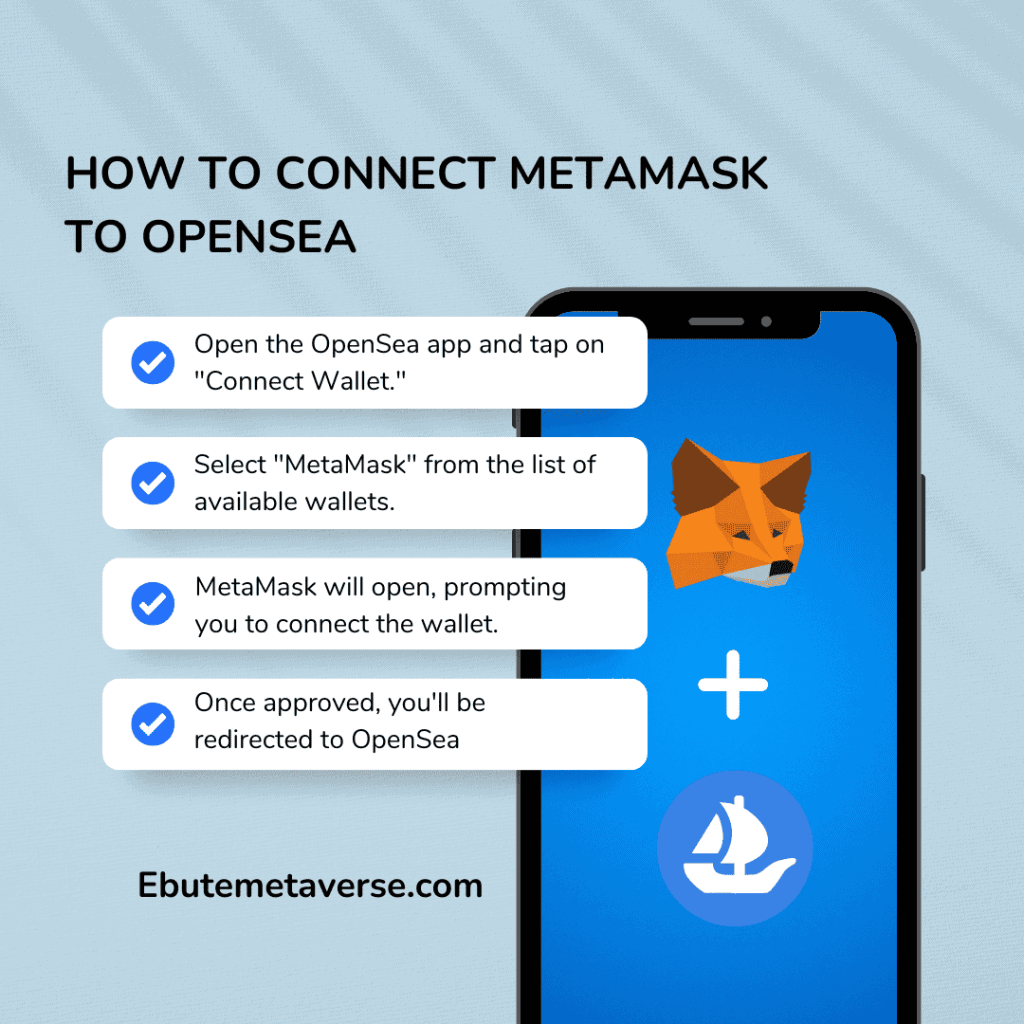 You can use the MetaMask browser or the OpenSea app for iPhone or Android.
Before proceeding, ensure you've downloaded the OpenSea and MetaMask apps from the App Store for iPhone or Google Play for Android.
Using the MetaMask Browser:
Open your MetaMask app and click on the browser icon.
Type in "OpenSea.io" in the search bar and hit enter.
Once the website loads, click on the hamburger menu icon (three horizontal lines) in the top left corner of the page.
From the dropdown menu, select "Connect Wallet."
On the next screen, select "MetaMask" as your preferred wallet.
Click "Connect" to initiate the connection between MetaMask and OpenSea.
A popup will appear, prompting you to approve the connection request from OpenSea. Click "Accept."
You may need to sign and approve a signature request from OpenSea in MetaMask. Follow the prompts to complete the process.
Using the OpenSea app:
Open the OpenSea app and tap on "Connect Wallet."
Select "MetaMask" from the list of available wallets.
This will automatically launch the MetaMask app on your phone, and a prompt will appear asking if you want to connect to OpenSea. Click "Connect."
Once you approve the connection request, you will be redirected to the OpenSea app, where your MetaMask wallet should now be connected.
How to Connect OpenSea to MetaMask Chrome
First, make sure you have the MetaMask wallet extension installed in your Chrome browser. You can download and install it from the MetaMask website if you don't have it.
Go to the OpenSea website (OpenSea.io) and click on the "Connect Wallet" button at the top right of the screen.
From the list of available wallets, choose "MetaMask."
A window will pop up asking you to confirm the connection. Click on the "Connect" button to proceed.
You'll then be prompted to sign the connection request. Just click "Sign" to approve.
Lastly, another window asking you to approve the signature request will pop up. Click "Approve" to complete the process.
Can't connect MetaMask to OpenSea
If you're having trouble connecting your MetaMask wallet to OpenSea, don't worry – you're not alone!
This issue can be frustrating, but you can try a few things to get your MetaMask and OpenSea accounts to connect with each other.
First, make sure that your MetaMask wallet is unlocked and that you've allowed OpenSea to access your account. If that doesn't work, try clearing your browser cache or using a different browser.
Another common issue is outdated browser extensions, so make sure to check that you have the latest version of MetaMask installed. If all else fails, you can contact the helpful support teams at MetaMask and OpenSea for assistance.
You can also delete and reinstall your MetaMask wallet. Just ensure you've backed up your wallet before doing this.
Final Thoughts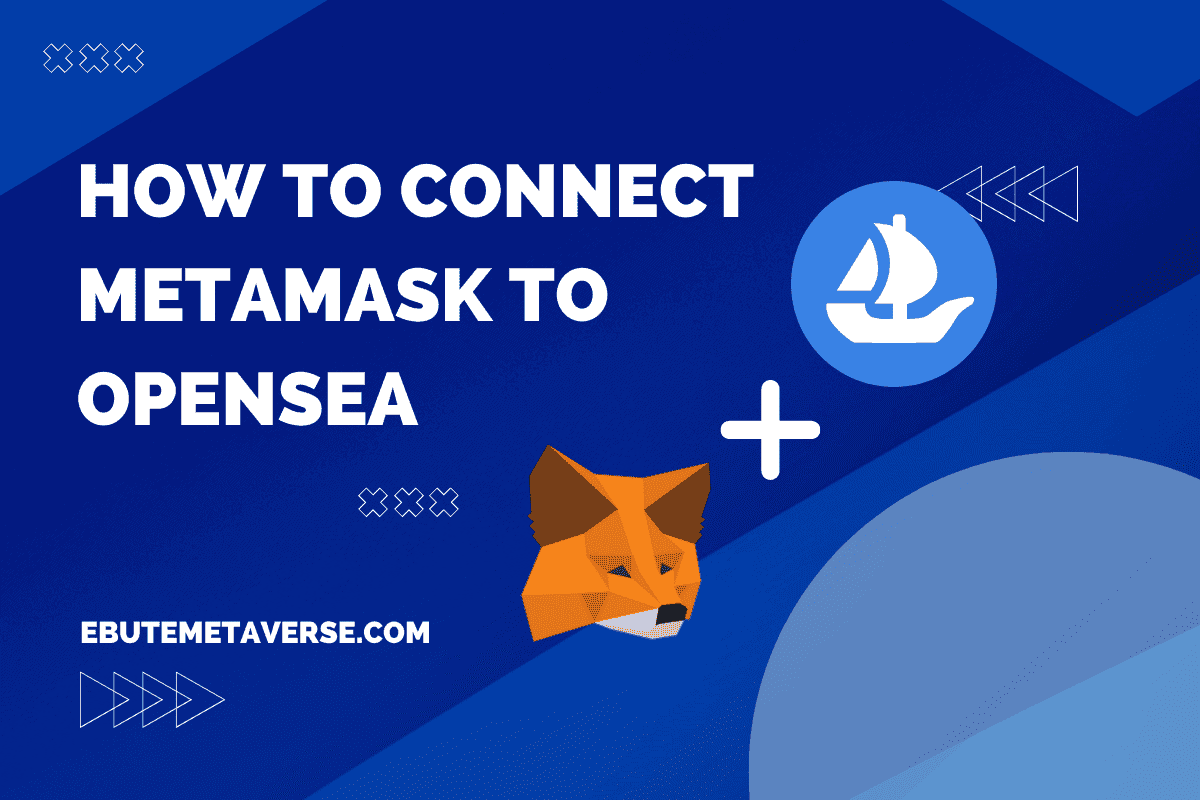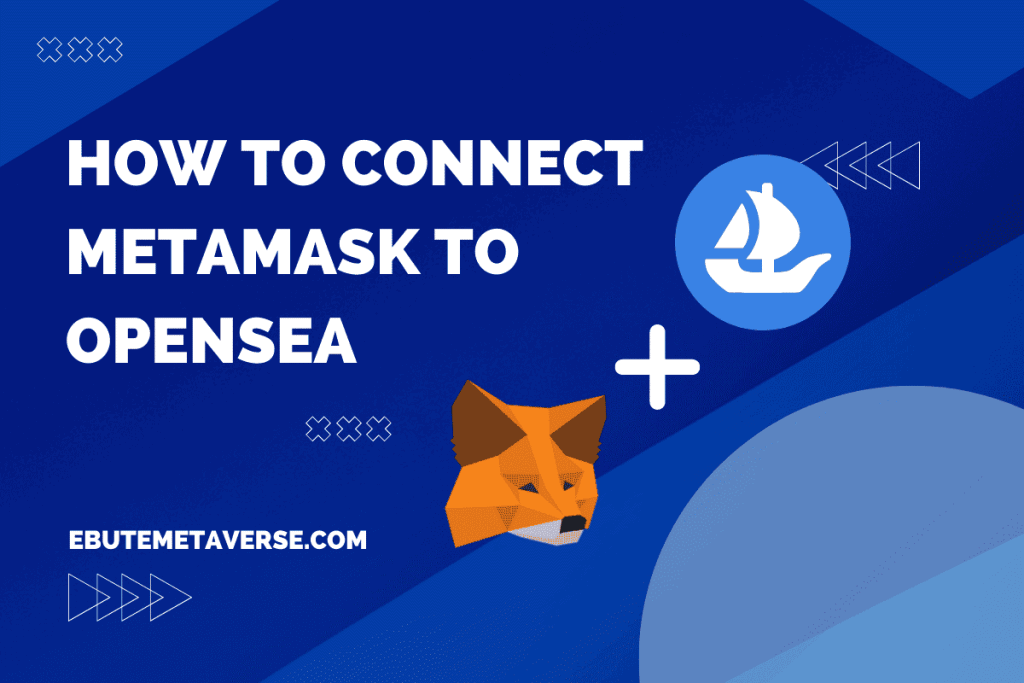 Connecting MetaMask to OpenSea is a straightforward process that can be accomplished with just a few simple steps. With this connection, you can unlock a world of possibilities in the world of decentralized finance and NFTs.
Whether you're a seasoned cryptocurrency enthusiast or just getting started, integrating these two tools will allow you to participate in the growing ecosystem of blockchain-based marketplaces and platforms.
Frequently Asked Questions
How Do I Manually Connect MetaMask To OpenSea
To manually connect your MetaMask wallet to OpenSea, install the MetaMask extension in your browser and set up your wallet. Then, go to OpenSea's website and click on "Connect Wallet." Choose MetaMask from the options and approve the connection request. Once connected, you can buy, sell, and trade Ethereum-based tokens on OpenSea using your MetaMask wallet.