Congratulations on launching your NFT. You are probably here to get ideas on how to promote your NFT on Reddit and sell out fast. Out of over 1.6 billion visits to Reddit between July 2020 and March 2021, 36% were between the ages of 18 – 29. This is the ideal demographic that would have more interest in NFTs. It also means Reddit is a fertile ground for promoting your digital art.
To promote your digital art and sell out fast, you will need to get conversant with the Reddit platform. Join the appropriate communities known as subreddits, engage with Redditors and build a community. Play around with your content, using either GIFs, short videos, or plain old text. You can also use self-serve Reddit adverts and marketing platforms.
Reddit is a popular website where you can get to share videos, pictures, or texts with a community. After you go through this article, you will get the hang of the NFT promotion business on Reddit.
How Can I Promote an NFT Project on Reddit
Known as the second page of the internet, Reddit has been at the forefront of many innovative techs, and NFTs aren't left out. If you're looking for ways to get your latest collection noticed, then you should definitely consider Reddit.
However, Redditors tend to be less receptive to promotional or spammy content than other social media platforms. As such, be approachable when you interact and do not get too self-absorbed. Prioritize valuable conversations and avoid sounding too salesy.
If you want to promote NFTs on Reddit effectively, you should follow these steps.
Set up An Account.
To promote your NFTs on Reddit, you will need to set up an account dedicated to your digital art. In this way, you are projecting your art and not yourself.
However, you do need a personal account that you'll use to interact as the creator. This helps you to build trust with your potential buyers since they know who's behind the collection.
You can use the following steps to set up your Reddit account.
Go to Reddit.com or download the App from Playstore or ios.
Click on the Register icon in the upper right-hand corner of the home page.
Create an account by typing in your preferred Username and Password.
Join a Subreddit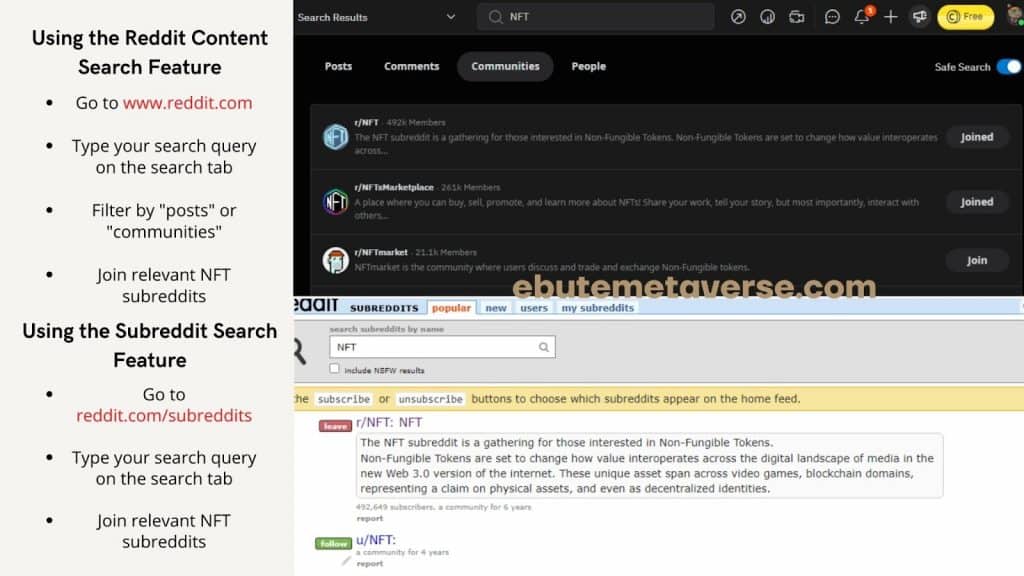 Subreddits are communities on the Reddit platform. Each subreddit has a specific topic it focuses on. You will need to be careful not to find yourself in the wrong subreddit.
You can find the right subreddit for your NFTs by:
Searching for subreddits relating to NFTs using the Subreddit Search feature.
Performing a content search. In this case, NFTs are the content.
Choose the right subreddit.
Some of the subreddits you can join include:
NFTmarketplace
NFTmarket
CryptoArt
Check out our list of top NFT subreddits you can join.
Understand each Subreddit
In order to promote your NFTs on Reddit effectively, you need to understand your chosen subreddit. Understand the kind of content that is posted there. Do they thrive better with videos, text, or external links? When is the best time to post content, etc.?
Give Room for Lots of Questions.
There is an Ask Me Anything (AMA) feature on Reddit where Redditors get to ask lots of questions. Unlike some platforms where brands pick offense when many questions are asked, the reverse happens on Reddit. In fact, Redditors love to ask questions, and it is a well-known way to gain organic followers on Reddit. The question sessions allow for engagement with your followers.
Except for engagements, it is also a strategy to keep talking about your digital art and give it publicity. Before you delve into the above suggestion, you can read more about the Ask Me Anything feature on Reddit.
Create Relevant Content
To adequately promote your NFT on Reddit, you will need to post content religiously. Your content can either be external links to articles or YouTube videos, GIFs, Pictures, or Videos. I would advise utilizing external links properly. They have been said to drive massive engagements in several subreddits. As a matter of fact, greater than 50% of the most popular content are external links.
Engage with Other People's Posts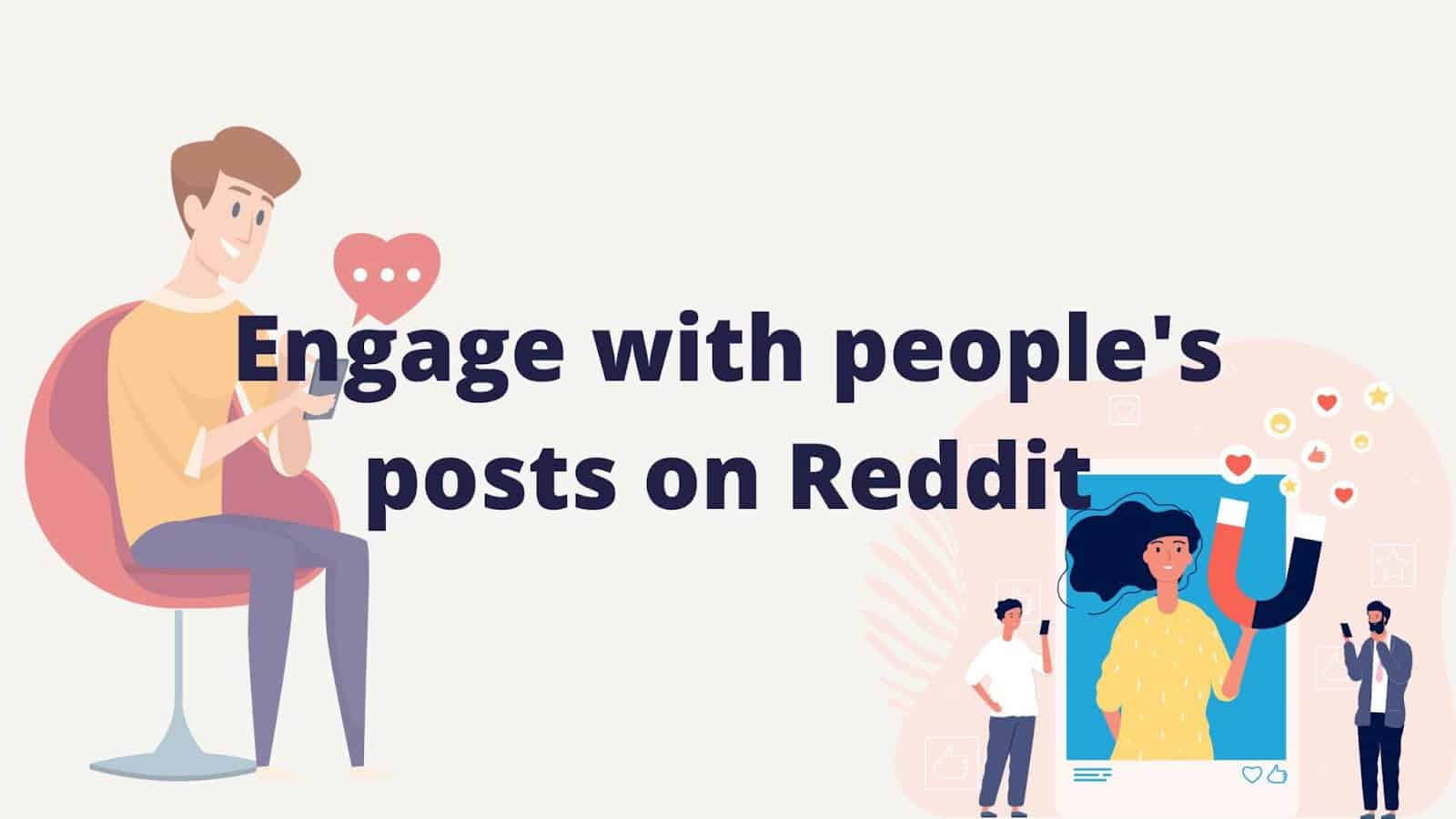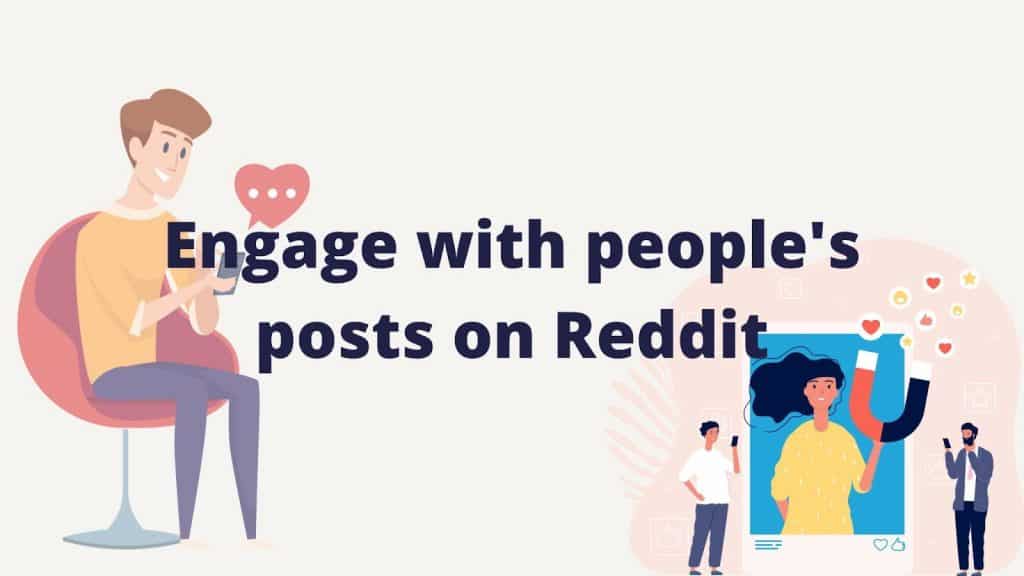 Besides boosting engagement, it is necessary to engage with other posts. This is to prevent sounding self-absorbed when you make your promotions. It also gets your brand noticed as valuable interaction piques curiosity and gets you checked out. Your engagement while using your brand voice should not sound forced. Try to be as natural and friendly as possible.
Use Lots of Videos
Videos have more upvotes on Reddit. Upvotes help your content rank higher in the communities. Your videos should be original and can also give information about your content.
It could be a sneak peek of your NFT or a behind-the-scenes showing the art designing or smart contract coding process. You can use your videos to answer some questions to also drive engagement.
Reddit Marketing Agencies
Marketing agencies can also be used to promote your NFT on Reddit. A lot of Cryptocurrency and digital art projects have not realized how important marketing agencies are. A lot of them are still in the dark.
Advertising your NFTs on Reddit can be precarious if not done correctly. You can get downvotes, and this can cause the failure of your NFT. A lot of brands copy each other and, in the process, end up sounding too salesy.
Reddit Marketing Agencies help engages Redditors and advertise your collectibles more appealingly. They understand the intricacies of Reddit Marketing and influencing.
Some top Reddit marketers include
Get a Reddit Promotion Expert on Freelance Marketplaces
This option is my favorite: you can get someone on Fiverr to help handle your NFT promotion on Reddit while you build your collection. Why this option is preferable is that it's cost-effective and also allows you to work with experts that can get your NFT to the right Redditors.
Some NFT Reddit promoters you can start with on Fiverr include:
NFTTokenCrypto – has completed over 8 jobs with a 100% success rate.
iamalex4traffic – has completed 14+ jobs with a 4.7-star rating.
NOTE: Ensure you message the sellers to discuss your project before deciding. (also, I get a commission should you use any of these Fiverr services).
Reddit Ads
To promote NFTs on Reddit, you can use Reddit Ads. You can handle the Reddit Ads yourself. The advantage of Reddit Ads is that you don't need so much money to get started. It can also be restricted to subreddits, and the views on your adverts can be limited if you want that. The adverts can also be handled by marketing agencies or Reddit influencers.
Conclusion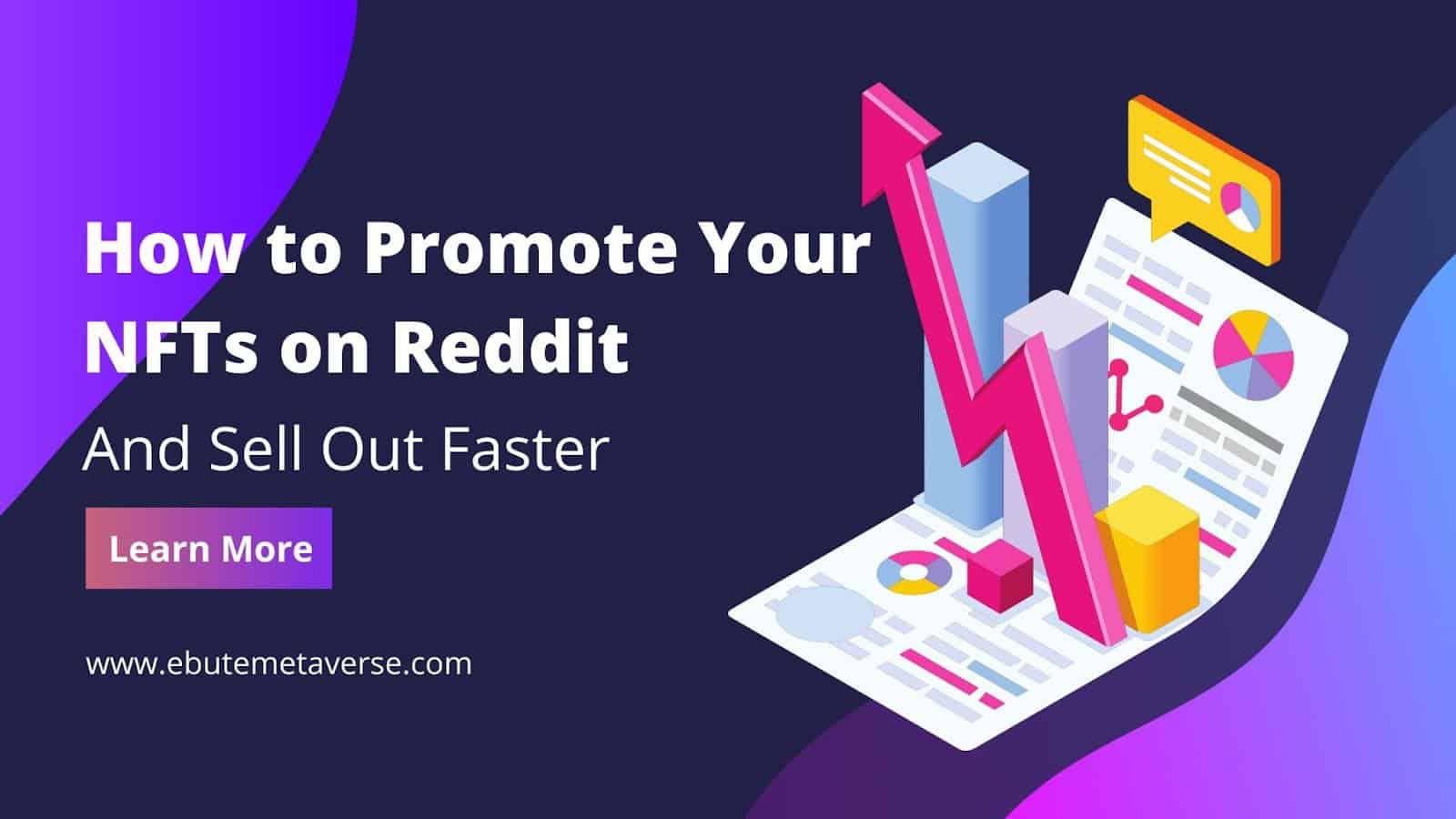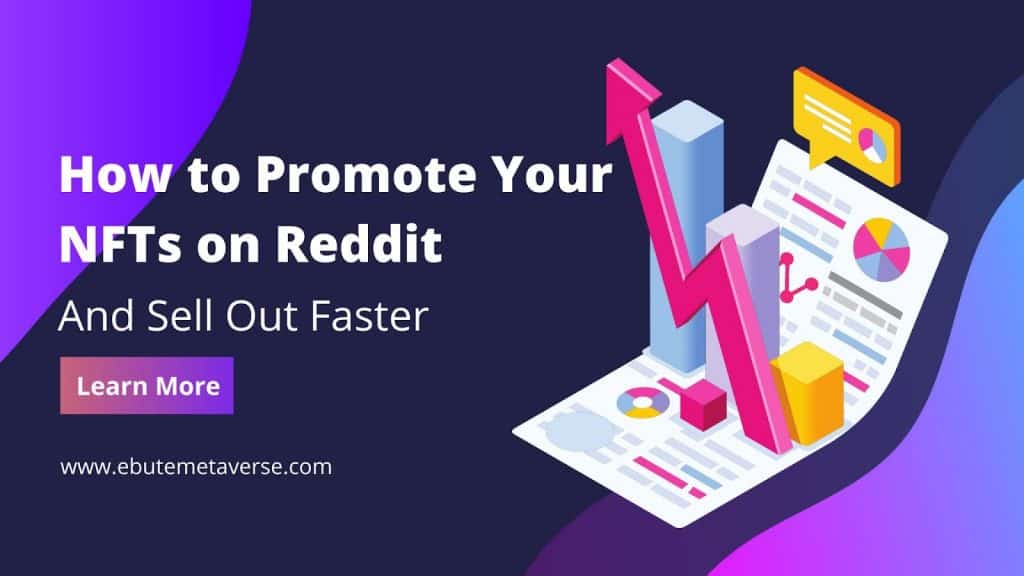 From the article, it has been established that a major way to promote NFTs on Reddit is to keep the buzz about your brand alive. This leads to more engagements and upvotes. In the spirit of keeping the buzz up, do not under-the-counter the Ask Me Anything feature. This is one of the fastest ways to build engagements and keep your NFT on the mentions. In cases where you might have attained your target engagement, do not ditch the AMA.
Several strategies can be employed at once to promote your NFTs, especially as the goal is to sell out fast on Reddit.
In conclusion, it is key to understand the way the algorithm on Reddit works. It is controlled by Redditors through upvoting and downvoting. This would go a long way in informing your choice in your NFT promotion.
Frequently asked questions
Is Reddit NFT-friendly?
Yes, Reddit is NFT-friendly. They have launched their own NFT called Cryptosnoos, which is already sold out. Prior to that, they launched a guide on NFTs and Reddit. Reddit also supports NFT artists, and recently, they tested a feature that allowed NFT artists to use their digital art as profile pictures.
---
Do you want to know other NFT marketing strategies you can use? Check out other NFT promotion and social media ideas to make sure you get the most visibility for your NFT project.