« Back to Glossary Index
WGMI Meaning NFT
WGMI is basically an abbreviation for 'We're Gonna Make It.' It is a term used to positively predict the successful outcome of NFT projects or decisions made regarding them. It is often used by optimistic traders who have expectations of huge returns or profits on their investments. It not only expresses trust in a project but also bolsters the confidence of NFT investors.
WGMI NFT Sentence Example
"We've had a tough time these past weeks, but WGMI."
"Hey, fren, just keep grinding. WGMI, for sure!"
WGMI NFT Meaning Variations
WGMI NFT Meaning – Context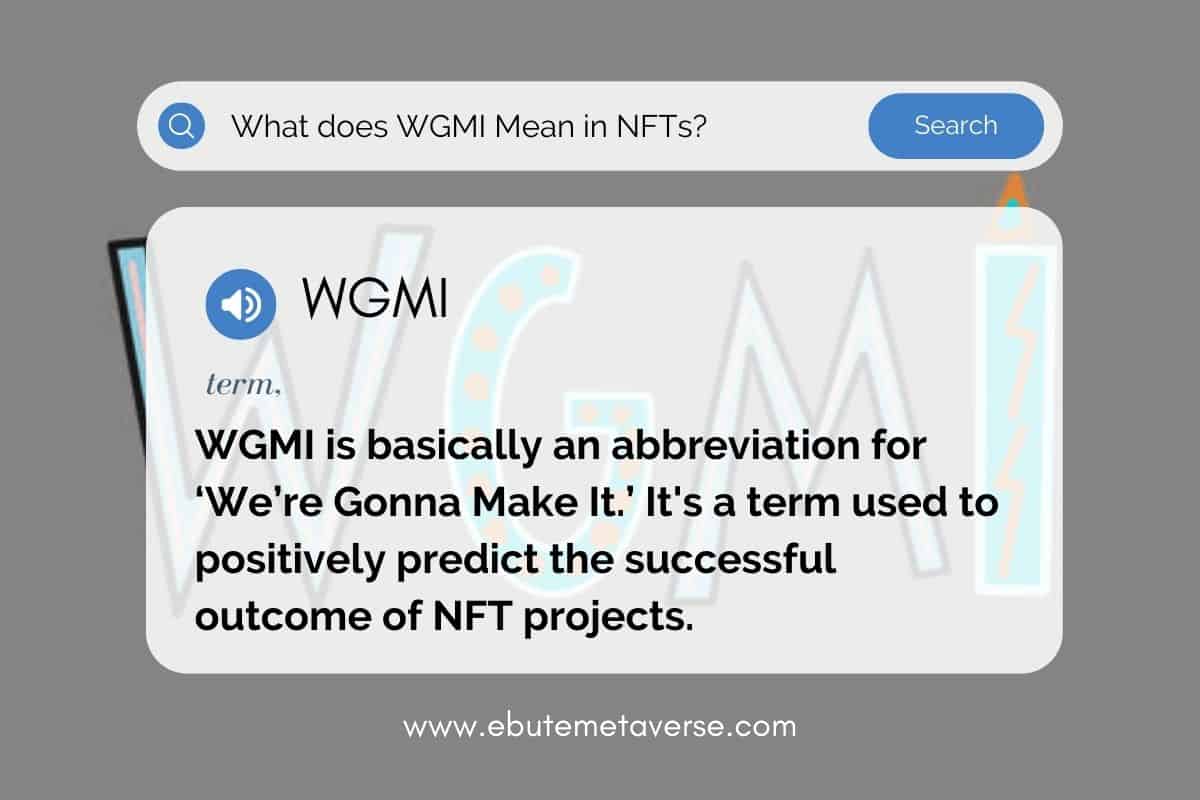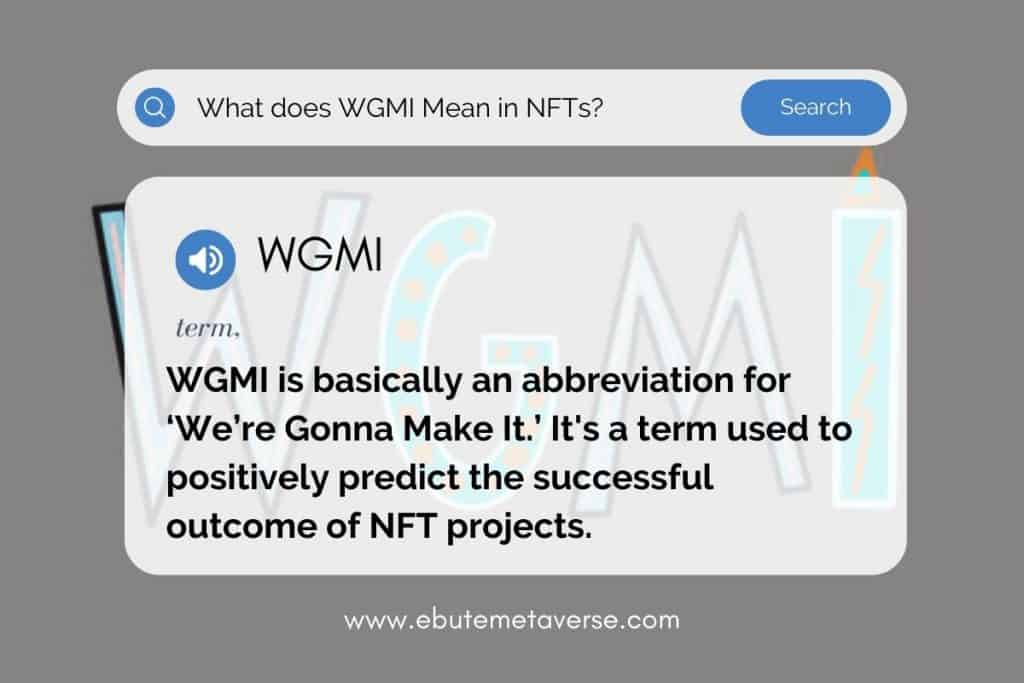 The NFT space and the world of crypto generally can be very volatile and unpredictable, easily subjecting investors to anxiety. As traders worry about changes in their investments' value, terms such as WGMI are helpful in fostering calm and assurance. 'We're gonna make it' implies there's no need to worry as success is assured eventually.
Many in the NFT space are bullish about their stakes in projects and in the growth of NFTs as a whole. These optimists may choose to express their positivity using WGMI in their public or private messages to fellow traders. It can also be said to comfort others with whom you share similar investments when things are not working out.
Furthermore, WGMI is used to signify the inclusion and togetherness among enthusiasts of certain NFT projects. This is especially done when their confidence in the project is regarded by others to be misplaced. Furthermore, WGMI can be used when sending messages of encouragement or advice to fellow members of the NFT society.
Sometimes, WGMI is used when faith in a project finally yields profit, thus showing you had always believed in it. WGMI is frequently used by prominent individuals in the NFT community to facilitate a feeling of companionship with their followers. It implies faith in risky decisions that are apparently against common sense and popular trends.
WGMI is also used in relation to groups trying to show conviction in the future success of projects they have invested in. It is, essentially, a declaration of optimism in the NFT space.
« Back to Glossary Index