« Back to Glossary Index
Wen Meaning NFT
Wen, within the NFT community, simply means 'when.' It is a wrong spelling of 'when' that is used deliberately by members of the crypto and NFT crowd. Wen is used in the expression 'wen moon,' usually in a manner that is ironic.
Wen Sentence Example
"wen Azuki floor pump ser."
"wen lambo"
Wen NFT Meaning Variations
wen moon
wen lambo
wen floor
Wen Meaning NFT- context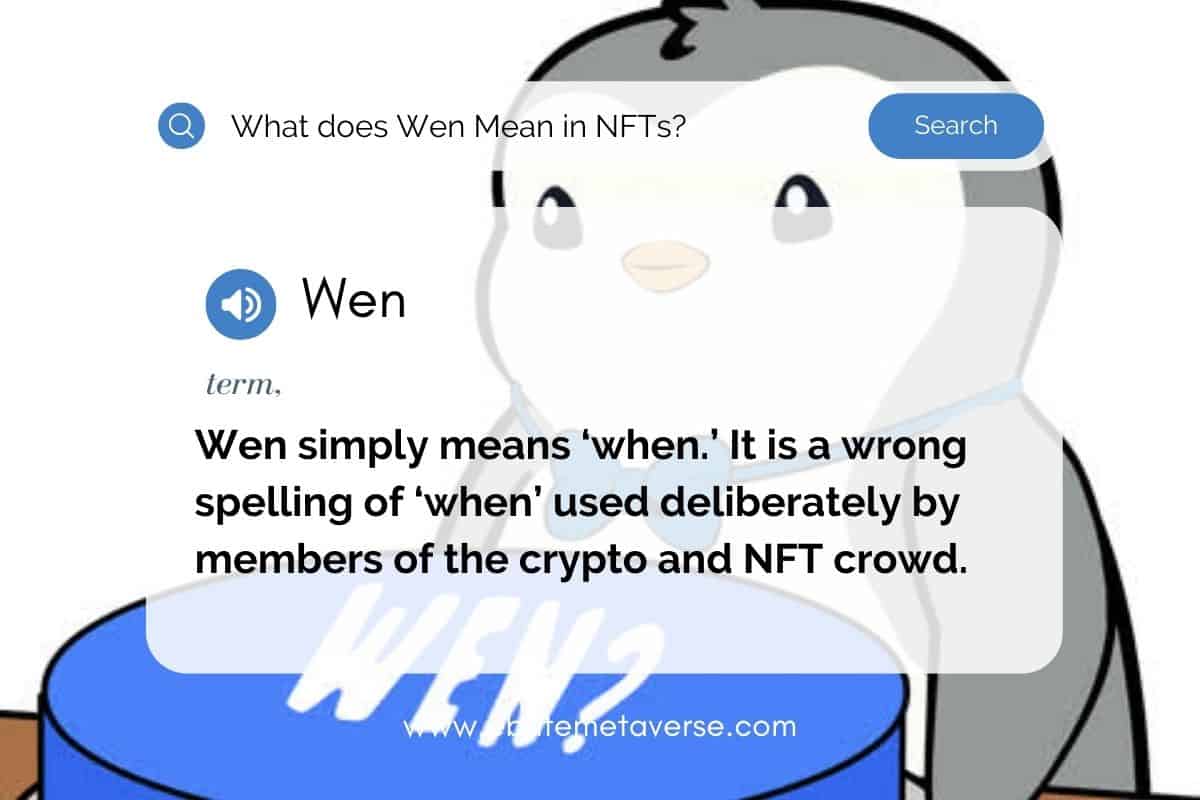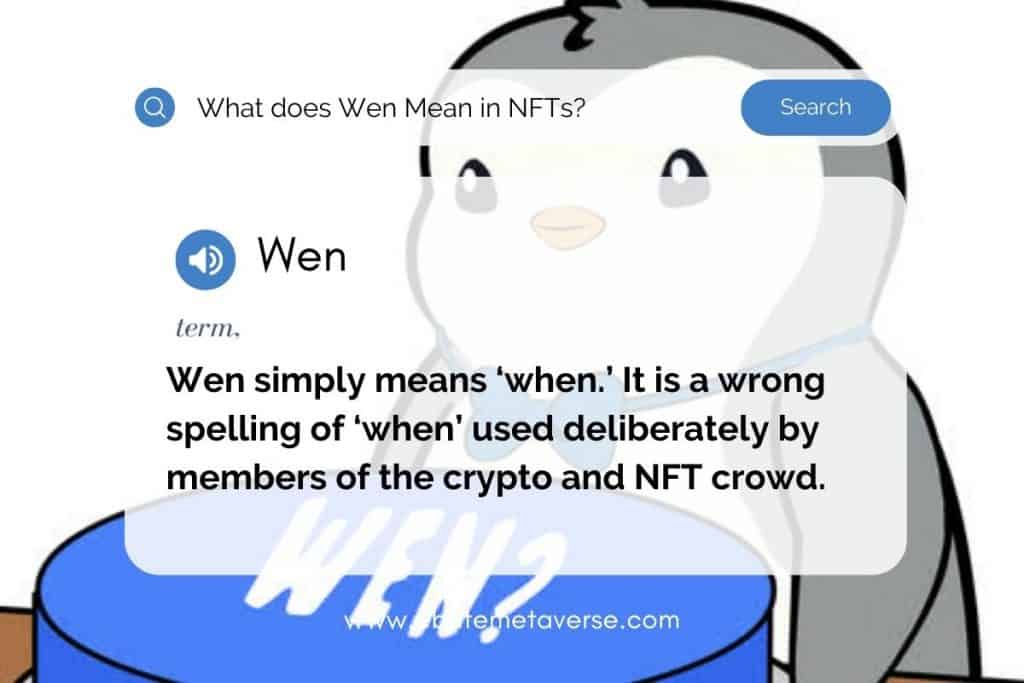 Wen is the same as 'when' in the NFT space. It is just another silly misspelling used by NFT and crypto nerds. Wen can also be used to show excitement about an NFT project.
The most common usage of "wen" is in the expression "Wen moon?" Moon in NFT means a project is growing rapidly in value. An NFT project is said to be mooning when its price is rising exponentially. It implies a boom in sales and is often a cause for excitement amongst NFT investors.
For a token to "moon," it means its value is rising so fast as though it would soon hit the real moon. Given that a rise in an NFT's price is a sign of profit being made, mooning understandably excites investors. It is a period of positivity, especially if it is preceded by a lengthy bearish market period. Green candlesticks appear on the charts if the NFTs moon, and everyone is delighted.
Therefore, to ask "wen moon" can be loudly translated to "When will the price of this asset increase exponentially?" The question is often asked in a tone of anticipation, although sometimes it may be used ironically. Wen is the NFT community's equivalent of a child asking, "are we there yet?"
Wen may also be used in asking other questions apart from "wen moon?". Questions such as "wen On1 floor?" amongst others, is another example of how wen may be used.
Wen is, essentially, 'when' hurriedly written. NFT devotees seeking to know when something should be expected to happen to their tokens may use 'wen' regularly. Although of little significance to the actual trading, using words like 'wen' will make you sound NFT street-smart.
« Back to Glossary Index