« Back to Glossary Index
Discord Meaning NFT
Discord is a social media application that allows people invested in NFTs to interact and talk about the project. The platform supports text and voice chatting. The app also allows users to set up and join chat rooms called 'servers' based on their interests. People such as investors, artists, developers, etc., can all come together to interact on these NFT Discord servers.
NFT Discord – Sentence Example
"I decided to join the BAYC NFT Discord to see the project's progress."
"Opening a Discord server for your collection can help you grow your community."
"You're early! Join our NFT Discord today and become part of the community. Link in bio."
Discord NFT Meaning Variations
Discord Server
NFT Discord
NFT Discord Meaning – Context
Discord has continued to prove itself an essential element for the promotion and growth of various NFT communities. NFT Discord channels are common phenomena to even the newest of novices within the NFT community. Here is a basic rundown of all you need to know about NFT Discord.
NFT enthusiasts use Discord to keep themselves up to date on projects that pique their interests. They can engage community members, get information, and keep tabs on existing and upcoming projects. The application is a reflection of the growth of the NFT society.
Discord is a social platform that allows users to be on as many servers as they want simultaneously. It differs from other apps because of its ability to provide numerous servers based on user preferences. Discord also provides users with a wide variety of chat options and an easy-to-use interface.
Discord allows users to meet and interact with like-minded people. Discord utilizes servers – large chat rooms – which can be private (only accessible through links) or open to all.
Discord servers are further split into 'channels' – smaller and more specific forums for interactions on particular topics of interest. Channels can also be either public or private.
An NFT Discord server is typically characterized by channels like;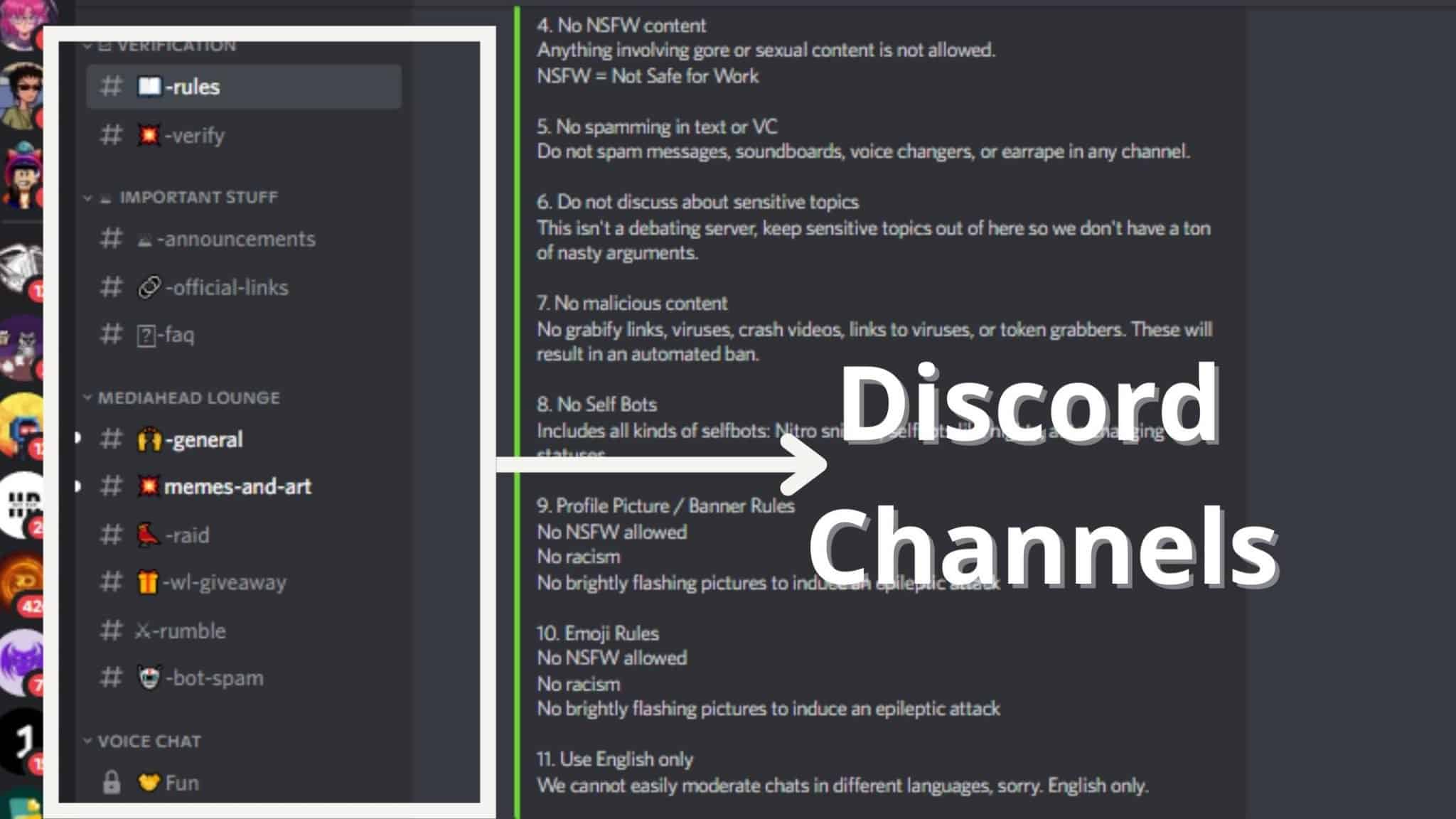 General chat rooms
Important announcements and news
Various servers are designated for specific topics such as tokens, merchandise, etc.
Project and user roles, that is, positions that can be assigned to users within an NFT Discord server to ensure that the server rules are adhered to by its members.
NFT Discord is handy when it comes to measuring the strengths of an NFT project community. They also provide users with first-hand knowledge of the capabilities of founders of such projects through interactions with their communities. Moreover, NFT projects utilize Discord to promote and develop their communities.
Furthermore, NFT lovers can easily remain informed of all NFT news, tips, and updates through their Discord community. NFT Discord also facilitates interaction between new and experienced NFT enthusiasts, which speeds up the community's growth.
An easy way to discover NFT servers is to use Rarity Sniper – a website showing NFT rarity and collection ranking. Most collections have the link to their Discord servers on the website. Simply click a link to your desired server and accept the invite. Also, links can be found on official websites or social media accounts of an NFT project.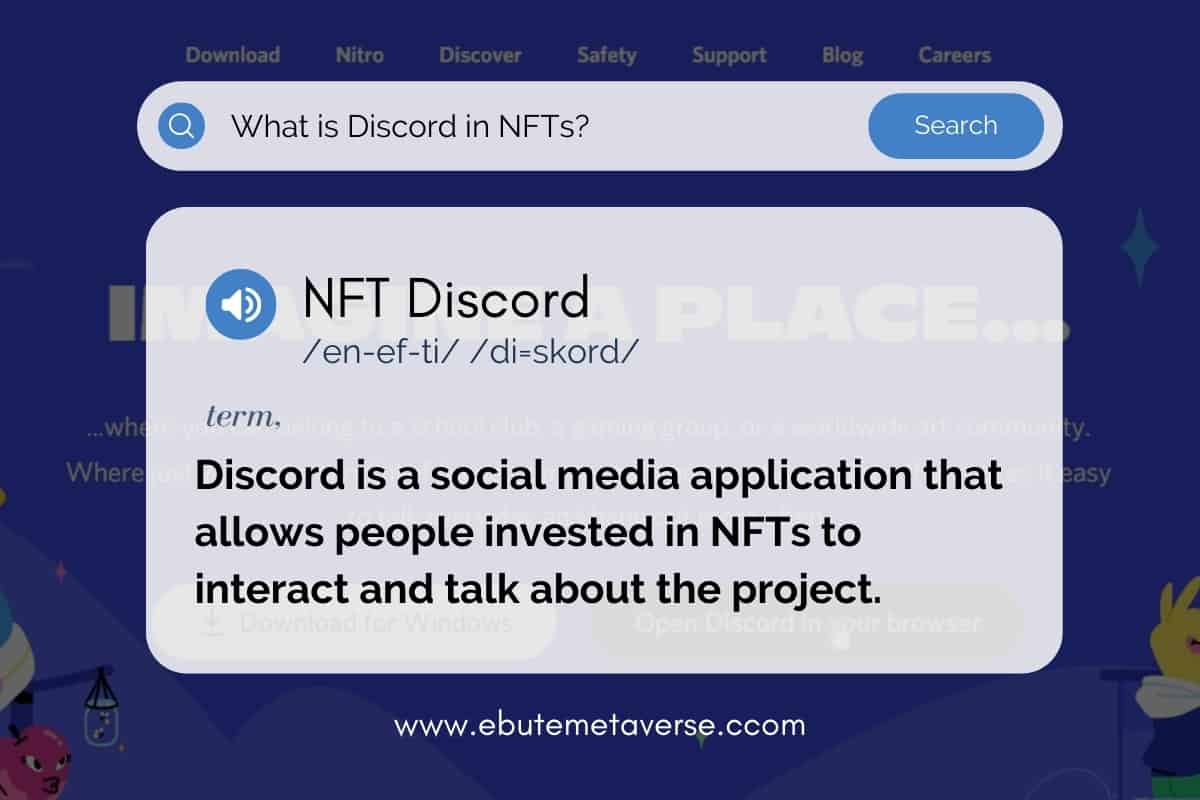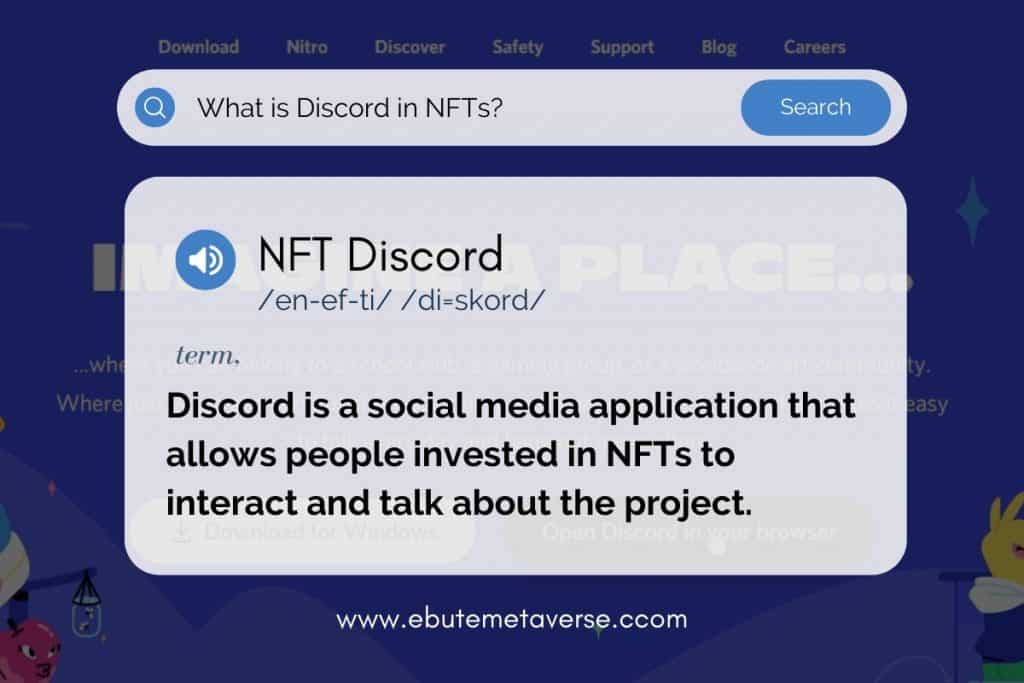 « Back to Glossary Index